I got my Geek on at Johnson Space Center! It takes me back to my childhood, all the NASA stuff! My bedroom as a kid was full of pictures and souvenirs from the Apollo and early Space Shuttle days. I wrote to NASA and received packages full of pictures from them. Pictures of Rockets, Astronauts, Space shuttles, Space Stations, Launches, and more decorated my walls.
If you have a fascination with space or space travel then this is a must-see!
This post contains affiliate links. As a participant in Amazon Associates and various affiliate programs, we are compensated when qualifying purchases are made through our referral links at no additional cost to you. Full Disclosure
Location
1601 NASA Parkway, Houston, TX 77058-3145
What is Space Center Houston
Space Center Houston is the Official Visitor Center for Johnson Space Center.
The center features more than 400 space artifacts as well as numerous permanent and traveling exhibits, attractions, and theaters related to the exciting future and remarkable past of America's human space-flight program – all for one admission price.
Lyndon B. Johnson Space Center has served as mission control for the Gemini, Apollo, Skylab, Apollo–Soyuz, and Space Shuttle missions, and also handles ground control for the American portion of the International Space Station. It is also home to the upcoming Artemis mission return to the Moon. With Artemis missions, NASA will land the first woman and first person of color on the Moon, using innovative technologies to explore more of the lunar surface than ever before.
How Long To Spend At Space Center Houston
Me being a space geek I could spend all day! I would plan a minimum of three hours but that won't give you a lot of time to get the full experience. The Tram Tours alone are 45-60 minutes each. We spent about five hours at Space Center Houston, did the blue and white tram tours, and saw quite a bit but missed a lot too.
Our Visit to Space Center Houston
We got to the museum and toured around the exhibits consisting of a moon lander, various capsules, and items being designed for the upcoming space missions.
There are two tram tours that depart hourly. The blue tour that I was more excited about, is a tour to the astronaut training facility where you walk an elevated path over mockups of space vehicles that astronauts train on and where scientists and engineers are developing the next space exploration vehicles.
Orion Capsule will take the next astronauts back to the moon.
After the first stop, we stopped at Rocket Park. Inside the hangar is one of only three Saturn V Rockets on display in the world and the only one comprised of all flight-certified hardware. The other two rockets are made of flight hardware, mock-ups, and test components. The three segments, called stages, contain the powerful engines needed to lift off, entering orbit to reach the Moon. In total, 13 Saturn V rockets were launched into space.
While on the first tram, we passed the new lunar rover at a stoplight. The tour guide said it was rare to see it out driving around.
The 363 ft. Saturn V Rocket is massive! I thought it was going to be the highlight of the day. But on the second tour, we got to go to the Apollo Mission Control Center! What an unexpected thrilling place! I thought we'd just go in and get a look, but that is not the case.
This is the facility where NASA monitored nine Gemini and all Apollo lunar missions, including the historic Apollo 11 trip to the Moon and the final Apollo 17 trip to the same lunar body. It is located in Building 30 of NASA Johnson Space Center.
The fully remodeled Apollo-era control center is smaller than it looked on television. You sit in the actual VIP seating used by the astronaut's families during space flights. They then play a presentation that brings the control center to life during the first moon landing of July 20, 1969. As you watch you feel like you're actually there that day with the working monitors and displays. The mission control center looks like it did that day complete with ashtrays full of cigarettes, manuals, and papers laying on the desks. It's one of the coolest historical experiences we've done in our travels.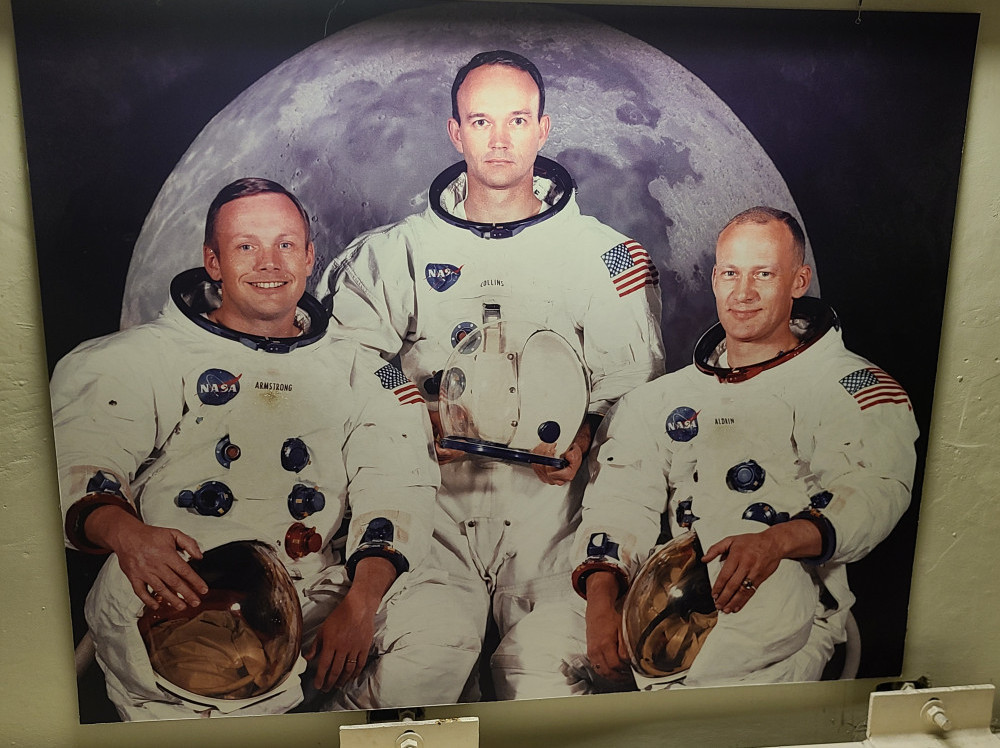 To wrap it up we toured the Space Shuttle mockup of Independence on top of its 747 transport plane. It was interesting to see the interior of a Space Shuttle. This is the only place you can do that. The other three Space Shuttles can only be viewed from the outside. This being a mockup they allow more access.
We were surprised by how small the cockpit was.
The Space Shuttle Cargo Bay was cool with its CanadArm.
Space Shuttle Crew Living Space with lockers.
Sleeping Bag on the Space Shuttle.
It was a great day!
Conclusion
If you're a space geek like me or just have a curiosity about space travel, Space Center Houston at Johnson Space Center is someplace you are going to want to visit. There is so much to see and do here that one day may not be enough.
What interesting places have you been to and can recommend? We're always looking for neat out-of-the-way places to put on our list of must-sees. Thank you for reading our article. If you have any comments or questions we'd love to hear from you below.