After the completion of our winter 2020 Workamping gig in Reno, Nevada we were heading back to Las Vegas for a few weeks. Since an eight-hour drive is a bit much for a day in the RV we decided to split the trip up a bit. We decided to Boondock on BLM land in the historic mining town of Tonopah, Nevada. It's a beautiful area in near the mountains and close to town. The dogs loved being able to run and play in the desert.

Location
From US-6 in Tonopah, go 9/10 of a mile South on US-95 to BLM Field Office on West side of hwy. Turn into BLM driveway. Wide gravel road to South of BLM pkg lot goes ~0.2 mi to huge dispersed camping area. No turnaround further down road.
Price
Free stay up to 14 days.
Note: Some of the links in this article are affiliate links. When you use the links on this page to make a purchase, we may get a small commission and you may get a great bargain. You don't pay anything extra by purchasing through these links. It's a win-win all around. See our Full disclosure for more info. Thank you!
Our Review
Easy to get in and out. Plus it was level. This dispersed area is a gravel road off of Highway 95 as you come out of town. You can slightly hear vehicles pass on the highway especially when they cross a cattle guard. You park on a hill that overlooks a vast mountain range. Stop at the crest of the hill. It goes downhill from there with no turn around for a bigger rigs and is softer sand. The scenery is just gorgeous and the sunrise and sunsets are beautiful. We were the only ones parked on the hill the night we stayed. There is room for multiple vehicle and it's big rig friendly. We were able to do a U-turn with our 38 ft. Class A and toad. It's close to the town of Tonopah which is quaint and includes all the amenities you need.
You enter this location right before the BLM office. Entry road is across from the Texaco station. There are three paths, take the middle or the left. The one on the right has a large dip you'll want to avoid.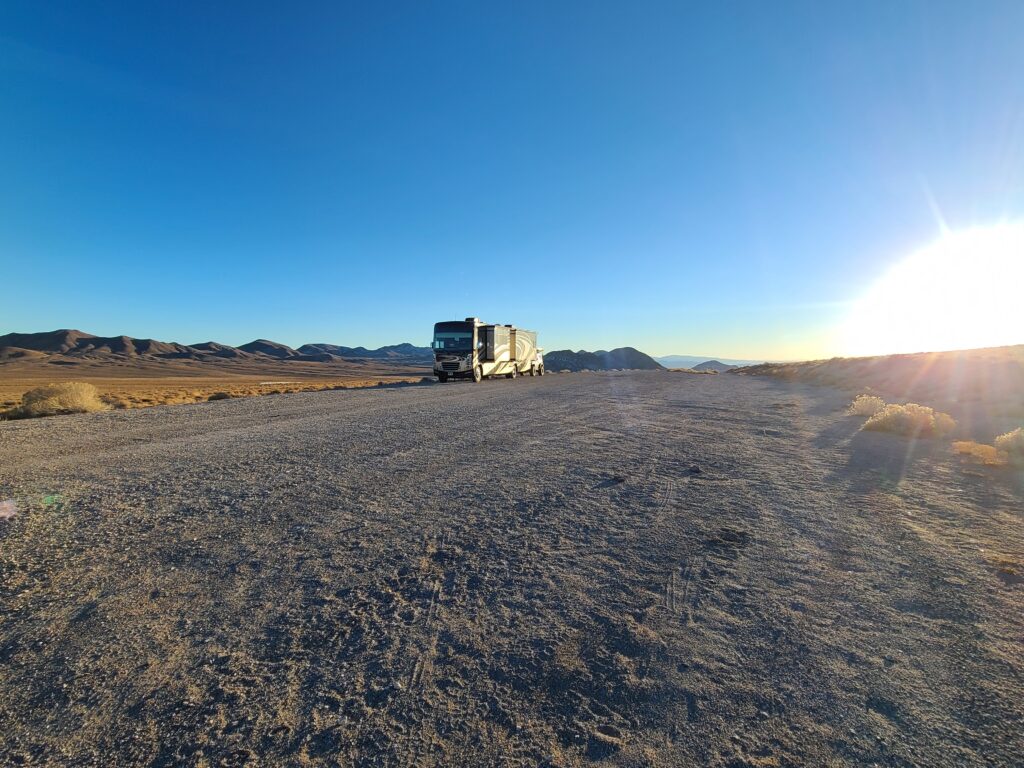 Things to see/do nearby
The Clown Motel has become quite the Tonopah landmark! It was named "America's Scariest Motel" due to its clown theme and proximity to the Old Tonopah Cemetery. Many guests report activities during their stay. Make sure to visit the free Clown Museum inside the lobby. Pictures encouraged!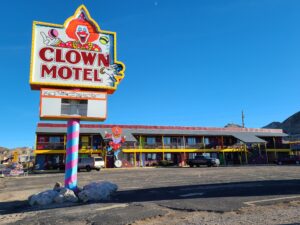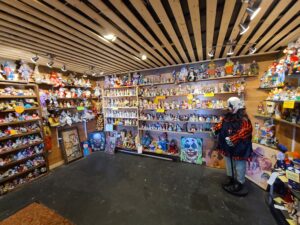 The Mizpah Hotel: Since 1907, the Mizpah Hotel has been an oasis of comfort in the stark beauty of Nevada's high desert. Voted the #1 Haunted Hotel in America, it is home to many famous spirits, such as the Lady in Red. Even if you are not staying the night here, make sure to visit this historic gem.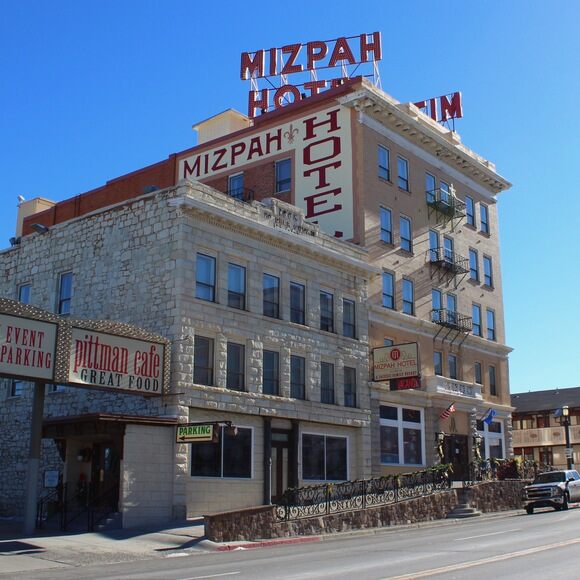 Star Gazing away from the big city lights of Las Vegas and Reno, Tonopah, Nevada has the unique distinction of having one of the darkest nighttime skies in the country. Take advantage of this rare opportunity where the brightest lights around are what you see in the sky. On clear nights, you can see up to 7,000 stars and the Milky Way with your bare eyes, no equipment necessary.
Conclusion
Whether you need a place for one night like us or need a base camp for a stay in the Tonopah area the dispersed camping area near the Tonopah Field Office makes a great choice.
Have you camped in Tonopah? Where is your favorite area?