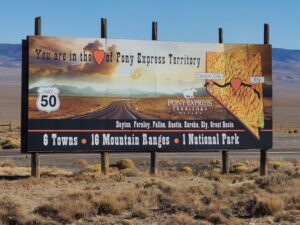 2020 was a tough year for everyone! Being on the road when the pandemic hit with the uncertainty of where we would stay made the first few weeks particularly stressful. We heard of campgrounds closing and even had a couple of our planned stops canceled. Family and friends offered places to park but we only took one up on it for a few days when passing through the Portland area. Made some new friends and still managed to have some fun adventures along the way. We made it safely through 2020 with a lot of changes to our plans hopefully you did too.
Covid-19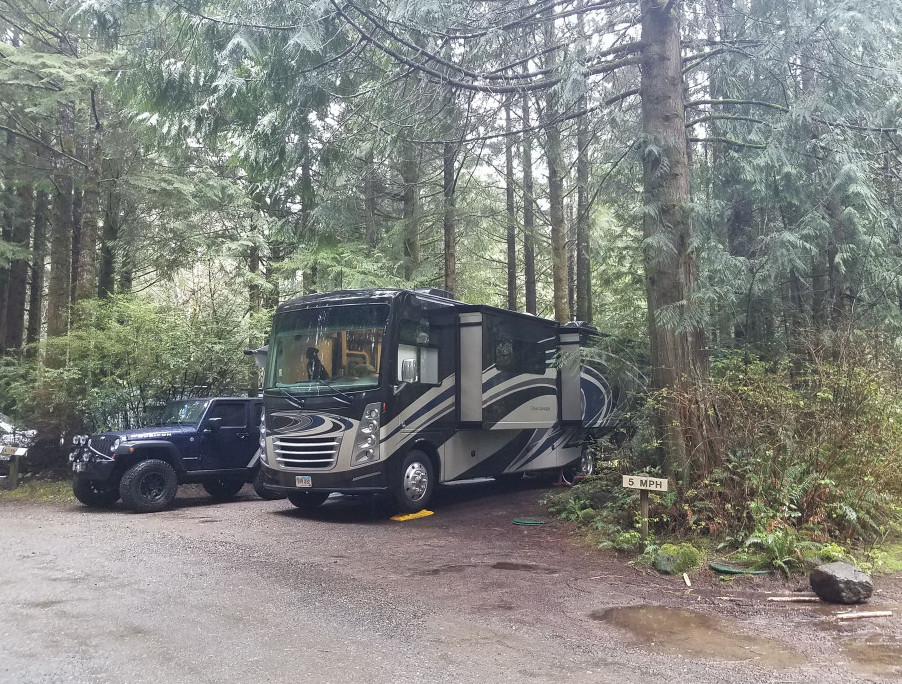 When Covid hit in March we were at Thousand Trails South Jetty in Florence, Oregon. Thankfully Thousand Trails was awesome allowing people to shelter in place as long as needed. They allowed us to stay for 71 free nights before we got up the nerve to move on. Our membership usually allows for up to 21 nights.
They were more than gracious hosts during the initial outbreak and uncertainty. We could have probably stayed a couple more weeks before being made to move along.
Differences Between 2020 and 2019
Our RVing Life was a lot different in 2020 than in 2019, go figure. In 2019, we traveled 8312 miles hitting 32 states, and camped at 35 different campgrounds. In 2020, we only traveled 3424 miles, hitting 4 states and 15 different campgrounds.
We didn't plan on hitting many states this year anyway but did plan on hitting British Columbia, Alberta, Northwest Territories, and Yukon, Canada on our trip to Alaska which was halted by Covid-19 in Washington due to the Canadian Border being closed to tourists. As I write this, nine months since the pandemic hit, the Canadian Border is still closed to tourists, Amazing!
This post contains affiliate links. As a participant in Amazon Associates and various affiliate programs, we are compensated when qualifying purchases are made through our referral links at no additional cost to you. Full Disclosure

Good Sam Travel Assist: Emergency coverage for you, your family, and pets. Plans Starting at $59.99 Shop Now!
Workamping
Prior to our trip we already planned on doing our first Workamping gig this winter. But with all the Covid crap and not being able to do things we wanted we looked into finding positions during the summer.
We applied to a bunch of jobs in Washington, Oregon, and California. We could have chosen a couple of different jobs we were offered but took positions at Lake Tahoe working at the beach kiosks. The job was really easy just taking money for parking from people coming to the beach. With our job we received a free campsite at Fallen Leaf Campground and were paid $10/hour for our time.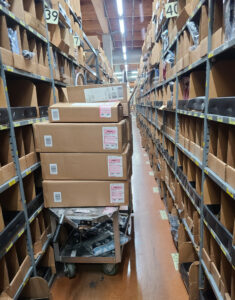 When we finished at Lake Tahoe we took our second Workamping job at JCPenney Distribution in Reno. Working in the distribution center is a tough gig. The days are long and the work is tiring.
Working 10-hour shifts four days a week to start then as it got closer to the holiday rush they required five 10-hour days and at the peak, we worked 12 straight 10-hour shifts before a single day off then worked seven more days.
I started out stocking shelves putting over a hundred cases of product away per day. The job took its toll on my 52-year-old body. I was sore every day from the hard work and 25,000 average steps I got per day. My carpal tunnel syndrome was aggravated and my hands were sore.
Lisa worked picking orders and sending them on their way to shipping. The picking is easier than stocking but still fairly tough. With picking, you have to pull a certain number of tickets per period. It's fast-paced and you get a ton of steps rushing up and down aisles pulling orders.
Once the peak started most of the Workampers were put into what they called T-Class where we picked and packed shoes and toys for the holiday deliveries. We didn't get a free campsite with this job but they paid us a stipend of $100 each per week that covered the cost of our $750/month campsite.
For our efforts, we were paid $16/hour with time and a half for over 40 hours. So the pay was very good for a short three-month stint.
Stats and Comparison
Our 2020 Stats: Camping: 364 Nights at an average of $11.16 per night down from $20.79 per night in 2019. We spent 113 nights at Thousand Trails Campgrounds with an average cost of $8.58 per night. Our stays at Thousand Trails are usually free, this is the cost after factoring in our membership yearly dues.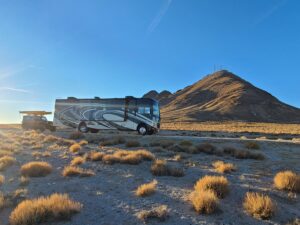 Fuel: 544 Gallons of fuel at an average price of $2.63/gallon compared to 1284 Gallons of fuel at an average price of $2.58/gallon in 2019. We averaged 6.25 mpg in 2020 down from 6.56 mpg in 2019 for our motorhome.
Our total cost per day average was $22.02 in 2020 down from $39.57 in 2019. This includes Camping, Motorhome Insurance, Motorhome Fuel, Propane, and Motorhome Service. I guess Covid saved us some money. But I'd rather have fun and spend more than continue having to deal with this virus stuff.
Thank you to everyone that followed along on our journey and thank you for the recommendations for places to see and things to do on our way.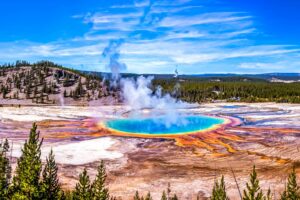 Looking Forward
We're looking forward to a better 2021. While in Reno we met a couple that offered us jobs in West Yellowstone Workamping as campground hosts. Yellowstone has been on our list of places we wanted to go back to. Being able to spend the whole summer in the area without having to pay a ton for camping helped make the decision easy for us. We're excited to explore Yellowstone, Grand Tetons, and surrounding areas.
To see what our first-year expenses were, click here.
Our second-year RV expenses coming in April 2021
If you have any questions on anything here or things we may not have covered please feel free to reach out to us below. Thanks for reading! Happy RVing!
If you're looking to build your own home-based business like we have with this webpage, check out Wealthy Affiliate.
Wealthy Affiliate is an all-in-one platform that you can build your whole affiliate marketing business on. It combines training, software, and website hosting into one. This makes the whole process of starting an online business from scratch much easier, especially if you're new to building a website.