One of the easiest and best upgrades we made was to install JK Pockets on our 2013 Jeep 2 Door Wrangler. The original net pockets on Jeeps are terrible. They quickly stretch out and hang around all out of shape. It's one thing Jeep should take note of, their door nets suck! I hated the useless saggy nets, which just got saggier and hung lower every time I put something in them.
Note: Some of the links in this article are affiliate links.
GoFullTimeRVing.com is a participant in the Amazon Services LLC Associates Program. As an Amazon Associate, we earn from qualifying purchases linking to Amazon.com and affiliated links. When you use the links on this page to make a purchase, we may get a small commission and you may get a great bargain. You don't pay anything extra by purchasing through these links. It's a win-win all around. See our Full disclosure for more info. Thank you!
It's easy to love pretty much everything about Jeeps. They are so easy to upgrade and modify to your own specifications. The amount of Cool Jeep Stuff out there for your Jeep is so amazing. JK Pockets are one of our top recommended quick upgrades. Easy to install and the pockets look natural, making a nice interior accent.
Description
JK Pockets™ are the first real door pockets for Jeep Wrangler JK's. Replace the door and dash netting in your Wrangler and install JK Pockets™ for a useful and awesome-looking replacement. Need a place for cell phones? The dash pocket is the perfect spot for two phones.
They designed their door pockets so they can be installed by anyone. No need to remove door panels. Simply cut out the netting and the pocket will pop right in with no tape or screws needed.
All JK Pockets™ are handmade in Southern California!
Features
Aircraft grade plastic – extremely durable and scratch resistant
Quick and easy 5 minutes install per pocket
Tight pressure fit; no tape required
45-degree forward-edge angle for excellent foot deflection
Optimized depth to not be obtrusive
Easy to clean with a wet cloth or your favorite interior detailer
Works with both automatic and manual transmissions
Kit Includes
Lower Dash Pocket
Driver Front Door Pocket
Passenger Front Door Pocket
The 4-Door Version comes with rear door pockets also.
Installation
Installation is really easy. The hardest part is starting to cut the net knowing you can't go back if you're not happy. But we're totally happy with the JK Pockets.
Cut out the original netting
Snap-in JK Pockets (that's it)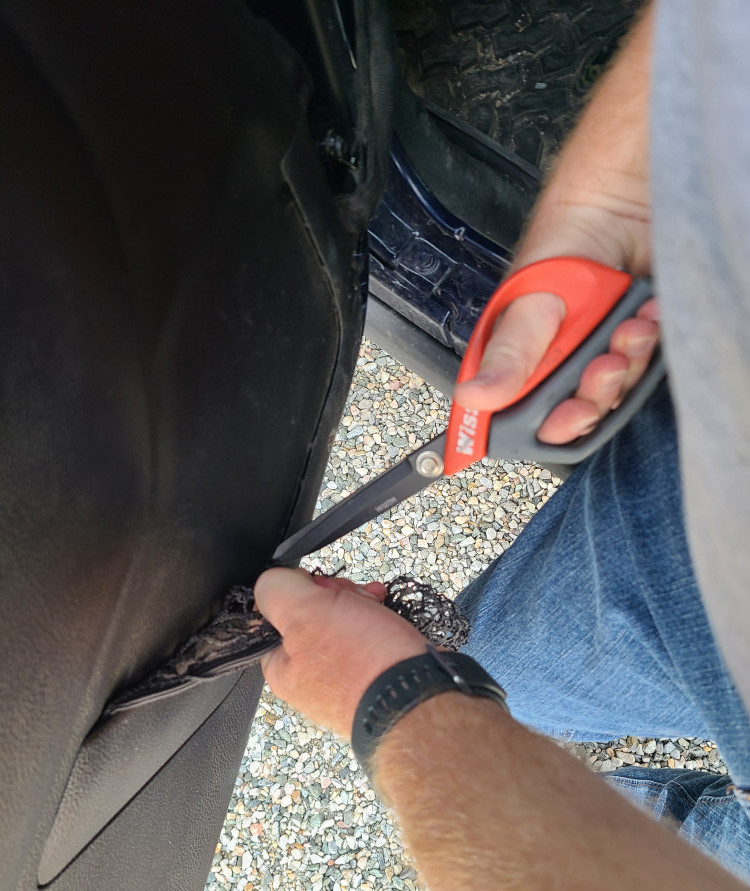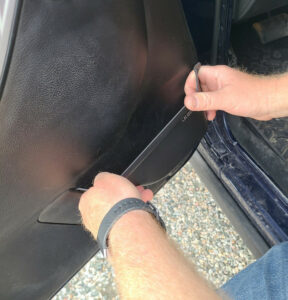 Installation of JK Pockets requires permanent removal of the factory-installed netting. Once the netting is removed it can only be replaced by purchasing new OEM parts and having them installed by a dealer.
Conclusion
We've had our JK Pockets for over a year and they are great! We went with the solid black pockets that match our interior perfectly. We're so happy to be rid of the saggy netting Jeep uses on their doors.
Thank you for reading our article. If you have any comments or questions we'd love to hear from you below.