Kirtland Air Force Base FamCamp has 88 Full Hook-up sites. They also have a large overflow area for dry camping.
Note: This is a Military Campground and you must be Active Duty, Reserve, Retired Military, or DoD/NAF Civilians to stay here.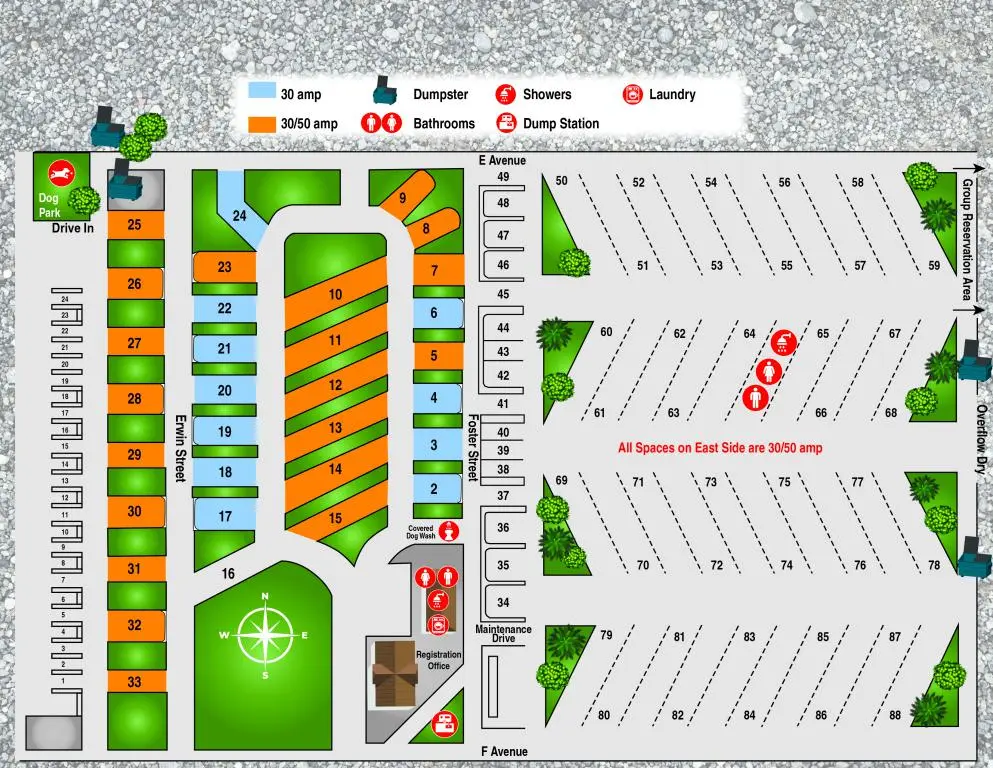 This post contains affiliate links. As a participant in Amazon Associates and various affiliate programs, we are compensated when qualifying purchases are made through our referral links at no additional cost to you. Full Disclosure
We do all our trip planning with RV Life Trip Wizard. RV Trip Planning Made Simple! RV Life Trip Wizard is by far the best RV route planner we've found. Get your 7 day Free Trial
Location and Getting There
Bldg 24250 F Ave SE
Kirtland AFB, NM 87117
Large Rigs should use the Truman Gate. Truman Gate (open 24/7): Due to blocked roads, rigs now enter the campground from the end of the campground closest to the Eubank Gate which means the signs for the campground are not easily seen.
Take I-25 Exit 222A East Gibson Blvd SE (From I-40 take I-25 South)
In 2.8 miles turn right on Truman, Continue through Truman Gate, and Continue Straight to T in the road which is Randolph.
Turn left on Randolph.
Turn Left on Hardin, Hardin will become 20th St SE, Stay in the left lane to go straight across Ave G at Stop Light (the right two lanes will exit base through the Eubank Gate).
Take the First left into Campground. You will see the Storage Area first, then the newer area of the campground followed by the Campground Office in the older section of the Campground.
There is a sign by the office but it is difficult to see when entering from the east end of the campground.
Recommend Big Rigs park in the large gravel area in front of sites 80, 82 & 84 (see park map) and walk to the office to register.
If less than 30′ in length (total), you can use the Eubanks or Gibson gates. But these gates are still difficult to navigate in an RV.
Gate Hours
Eubank – 24/7
Truman – 24/7 with Visitor Control Center
Maxwell – 24/7
Wyoming-Weekdays
5:30 – 9 a.m. inbound/outbound
3:30 – 5:30 p.m. outbound ONLY
Carlisle-Weekdays
5:30 – 9 a.m. inbound/outbound
3:30 – 5:30 p.m. outbound ONLY
Gibson – 5:30 a.m. to 7:30 p.m. daily
Contractor – 5:30 a.m. to 3 p.m. weekdays (commercial traffic arriving outside these hours must go to Truman Gate for security check)
South Valley: Permanently closed
Price
Prices while we stayed at Kirtland AFB FamCamp March 23-27, 2022, were $25/night for a full hook-up site or $10/night for dry camping or tent sites.
Reservations
Camping is on a first come first serve basis. Before we arrived I called to make sure they had spaces available. I was told they usually have sites available. That may not be true during the Albuquerque Balloon Fiesta in October however.
OFFICE HOURS
MON-FRI 8:30 A.M. TO 4:30 P.M.
AFTER-HOURS HOST AVAILABLE ON-SITE
Phone: 505-846-0337
Our Review
It's always a bit nerve-wracking nowadays when arriving to a campground that is first come first served, but there were plenty of places available when we got there on a Wednesday afternoon. We got site 52 in the newer section. It was plenty long and wide. The site had full hookups and 30/50 amp service. It would be nice if this campground took reservations.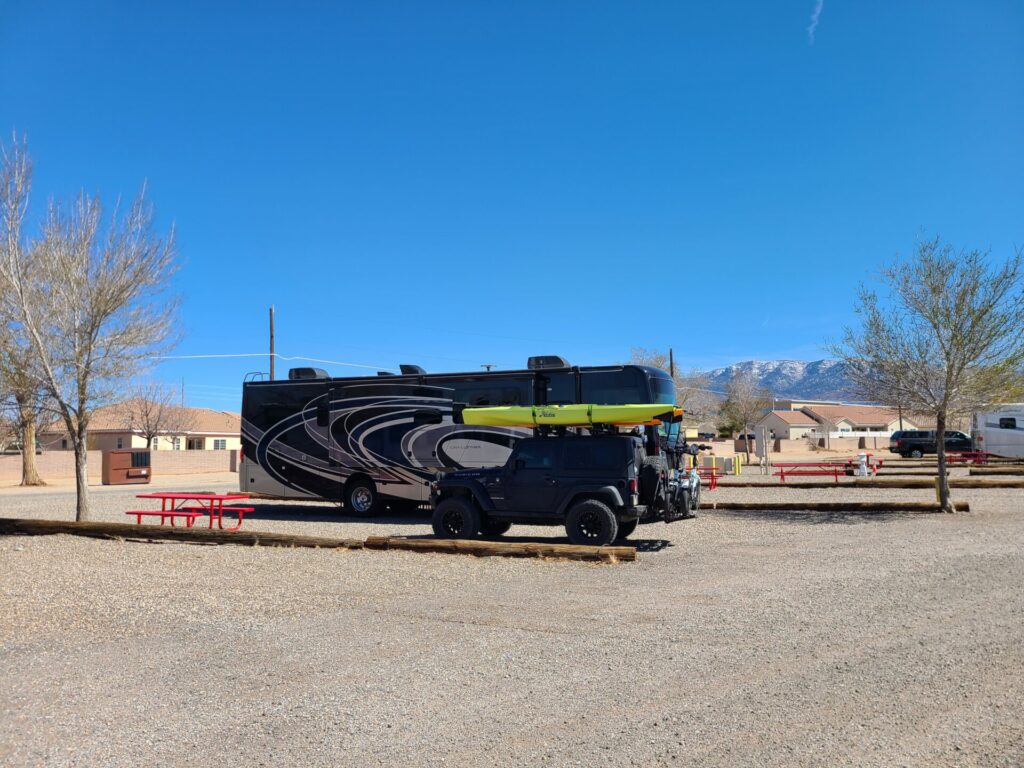 The newer section sites are just a gravel parking area separated by old telephone poles staked to the ground. The older section has more trees and shade.
While we don't normally get up early, the daily dose of Reveille, Retreat and Taps didn't bother us.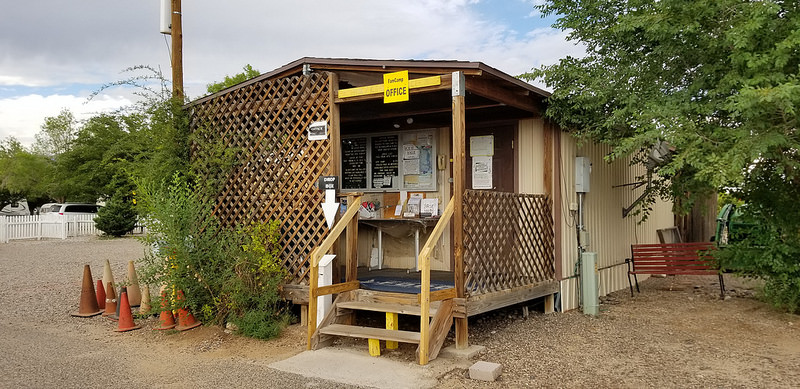 The campground is fairly close to the Exchange and Commissary, as well as close to Costco, Sam's Club, Walmart, and other businesses on Eubank.
The dog park is one of the nicest we've come across in our travels. With covers to keep the sun at bay and plenty of activities for the dogs to play on. Our dogs Sierra and Ruby loved running and playing there.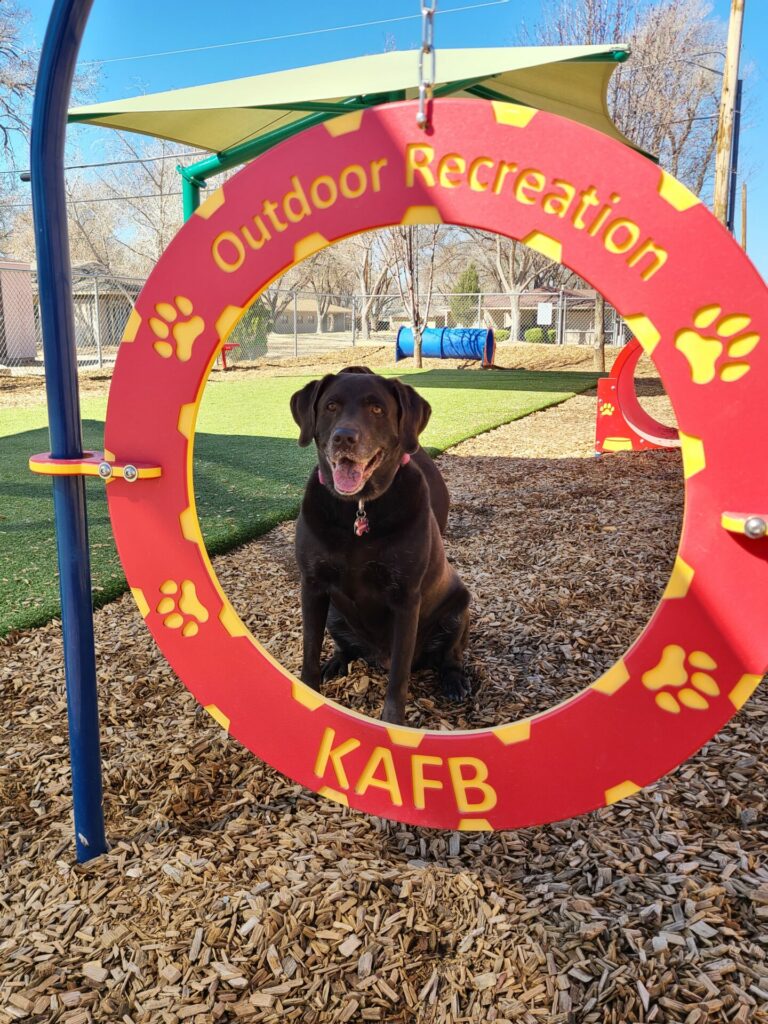 There is a nice covered playground for the kids also.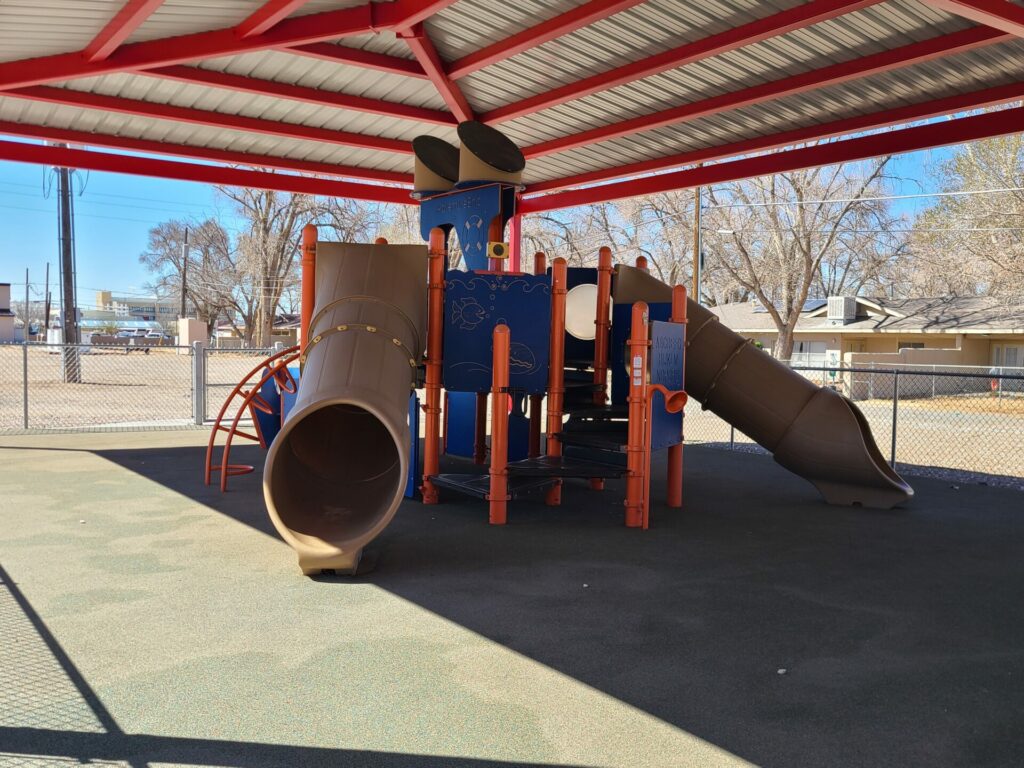 Amenities
LAUNDRY ROOM Wash and Dry were $1.50 each.
BATHROOMS
SHOWER FACILITY
GATHERING PLACES
PROPANE SERVICE Propane was cheaper than out in town. We paid $3.30/gallon when we left.
NM RESALE ITEMS IN THE OFFICE
DOG PARK– One of the nicest we've come across in our travels.
PLAYGROUND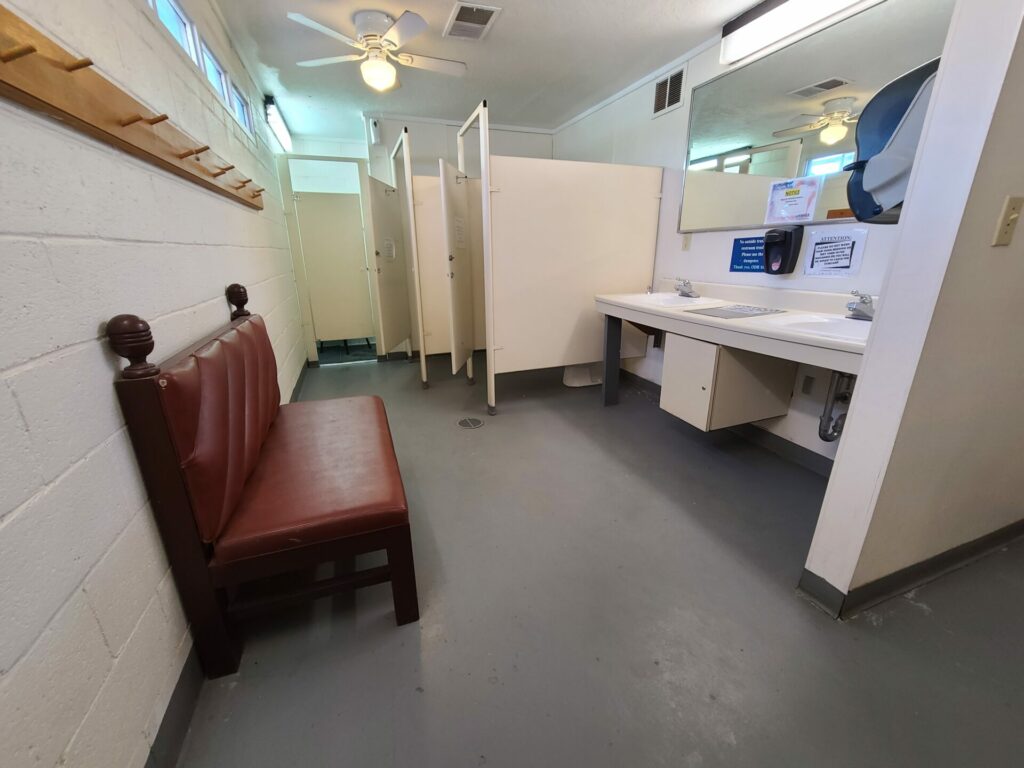 Things to see/do nearby
Petroglyph National Monument – Petroglyph National Monument protects one of the largest petroglyph sites in North America, featuring designs and symbols carved onto volcanic rocks by Native Americans and Spanish settlers 400 to 700 years ago. These images are a valuable record of cultural expression and hold profound spiritual significance for contemporary Native Americans and for the descendants of the early Spanish settlers.
Old Town Albuquerque – Stroll the plaza and tour over 150 stores and galleries for unique gifts from the Southwest and around the world. Old Town is located between Mountain Rd. and Central Ave. (Route 66) just East of Rio Grande Blvd. We ate at Little Anita's Mexican Restaurant. The fajitas were the hottest I've ever seen. They smoked out the whole restaurant.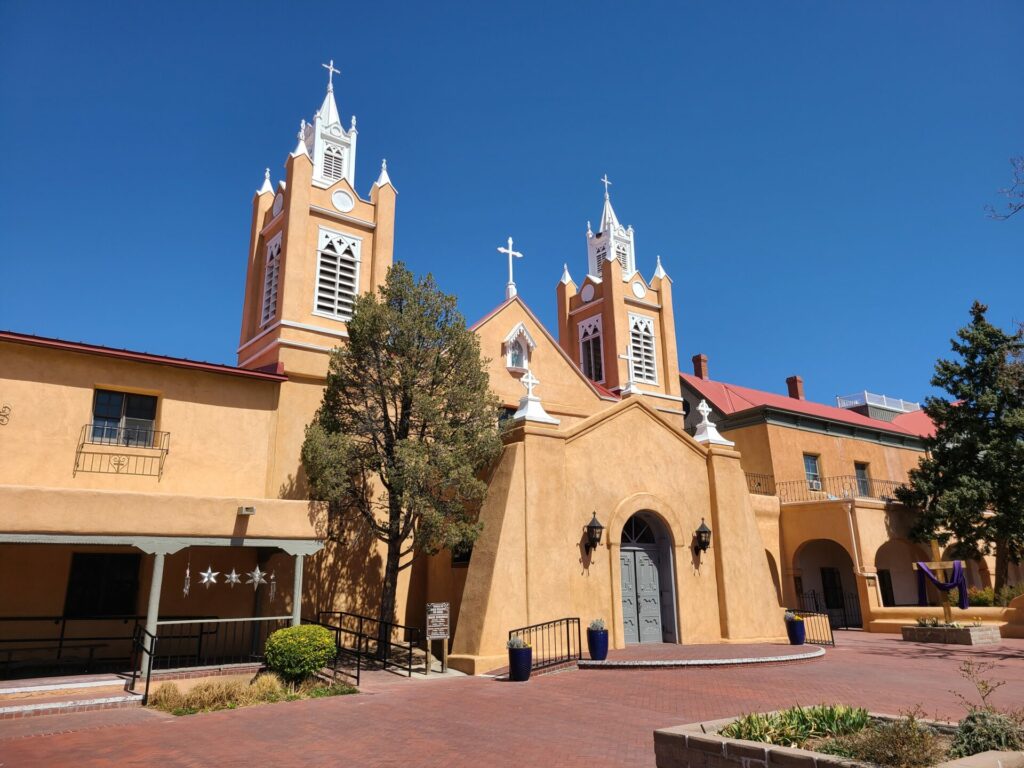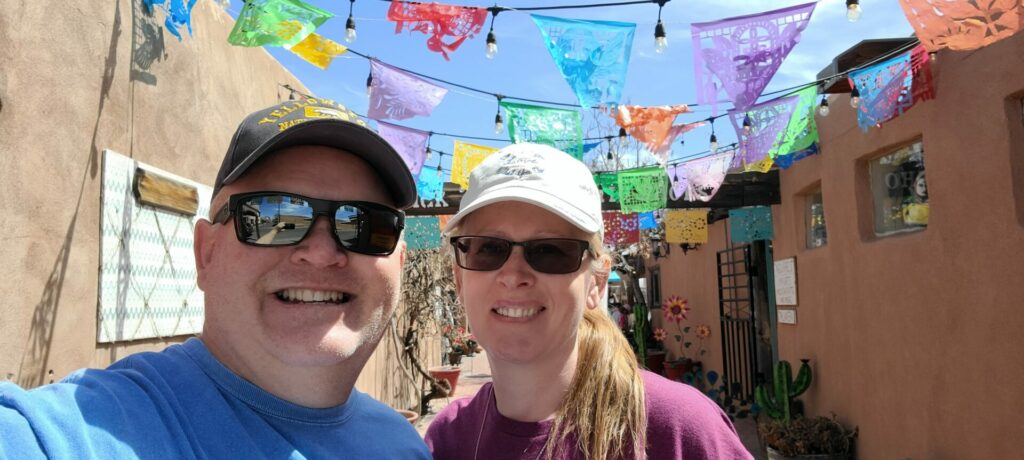 Breaking Bad Themed Locations – Over its five seasons, the TV series Breaking Bad became a global phenomenon, drawing in millions of viewers from around the world.
The Breaking Bad locations are spread around Albuquerque but generally cluster in two distinct areas: the Northeast Heights and Downtown. With this in mind, the easiest way to tour the sites is to check out the Northeast Heights sites by car and then opt to walk the Downtown sites.
One of the most recognizable Breaking Bad locations, Walter White's house, is situated in Northeast Heights, (it's private property, so don't intrude). We heard the lady that owns the house doesn't like people coming by to take pictures. When we did, we noticed the fence around the front of the house, garbage cans, and garage door open making it fairly unappealing for pictures.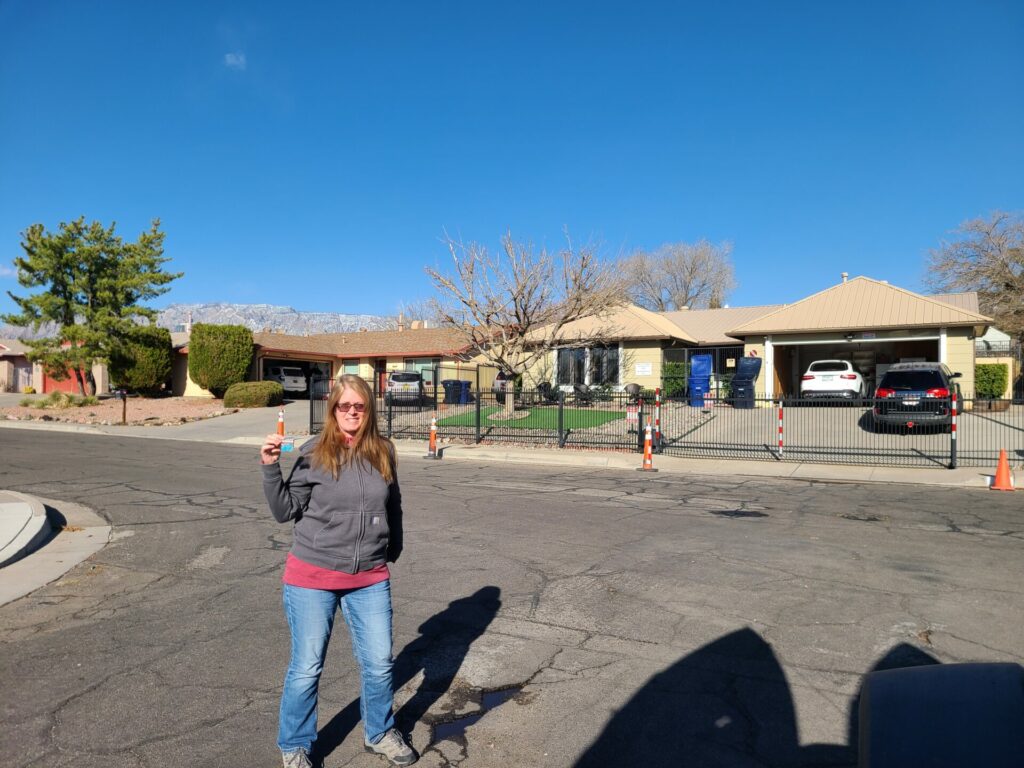 Dog House Drive-In: the flashing neon sign of this Old Town drive-in became an icon of Breaking Bad throughout the seasons, including when Jesse gives away his cash to a homeless man in the final season. The footlong chili dog and tots were really good and spicy. Try the cherry shake!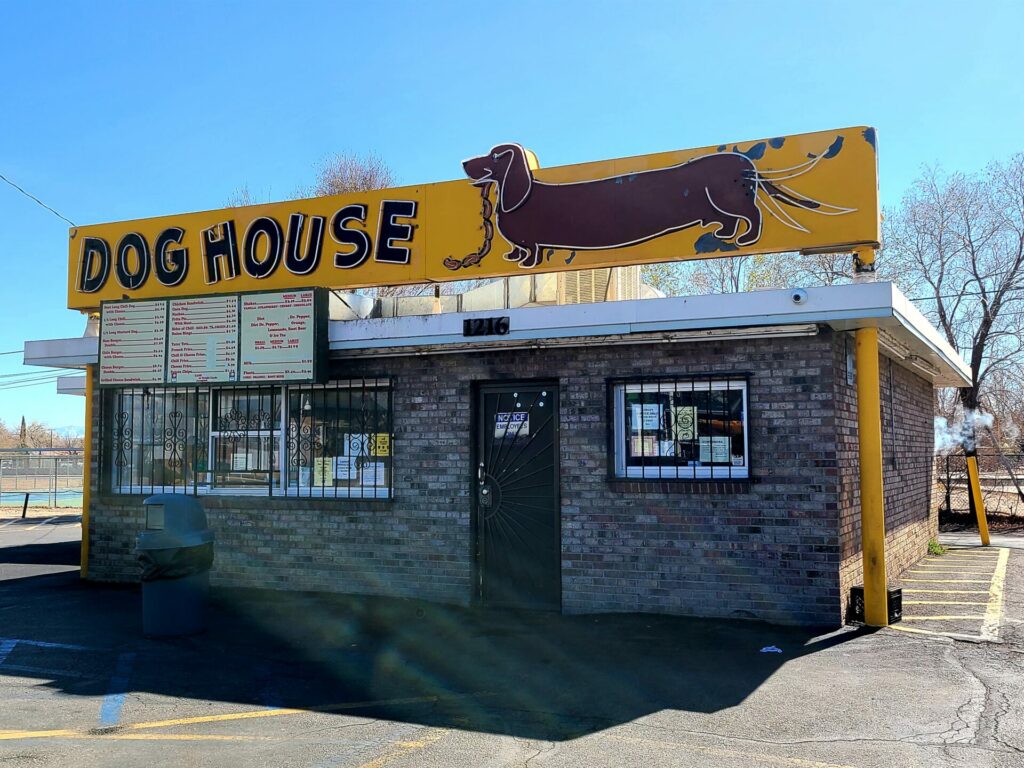 The Candy Lady: grab a bag of "blue meth" to take home. The blue rock candy sold here was actually used as the prop meth in the show. The Candy Lady, Debbie, was a joy to talk with. She has a wealth of knowledge about Albuquerque, the surrounding areas, and Breaking Bad. The Candy Lady Store is in Old Town.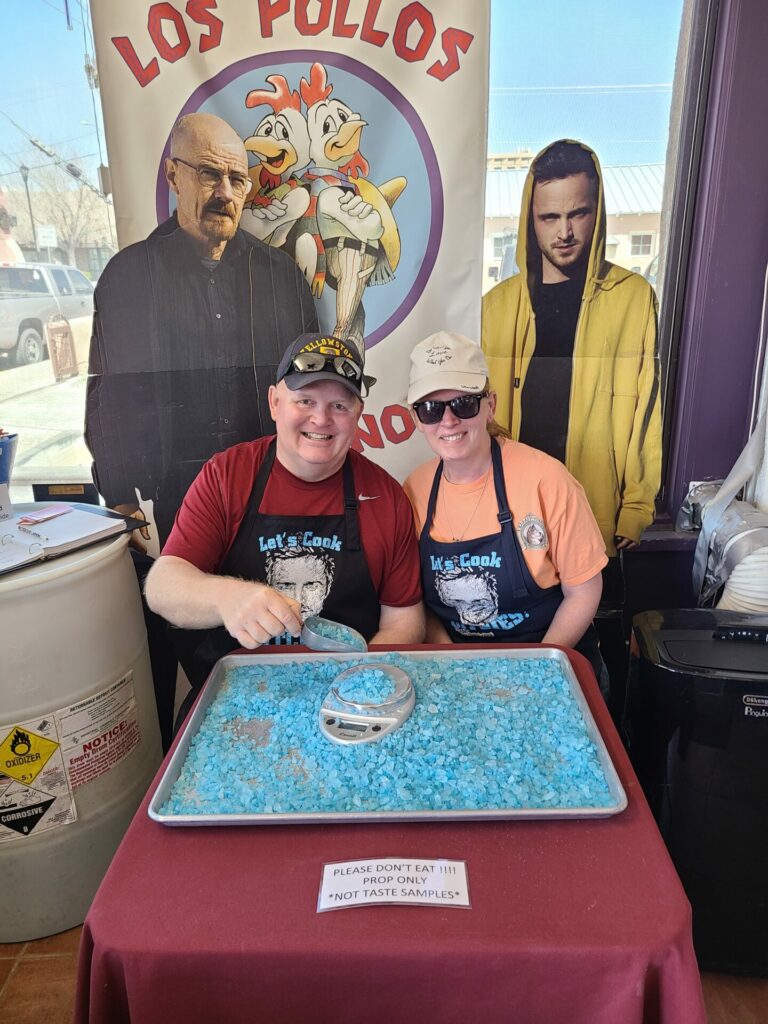 Breaking Bad Store: We made one last trip to Old Town looking for souvenirs and stumbled across the Breaking Bad Store. It was a great find for us. The store along with its museum with so many props and pictures from Breaking Bad, Better Call Saul, and El Camino. We had a great time taking pictures and checking out the props.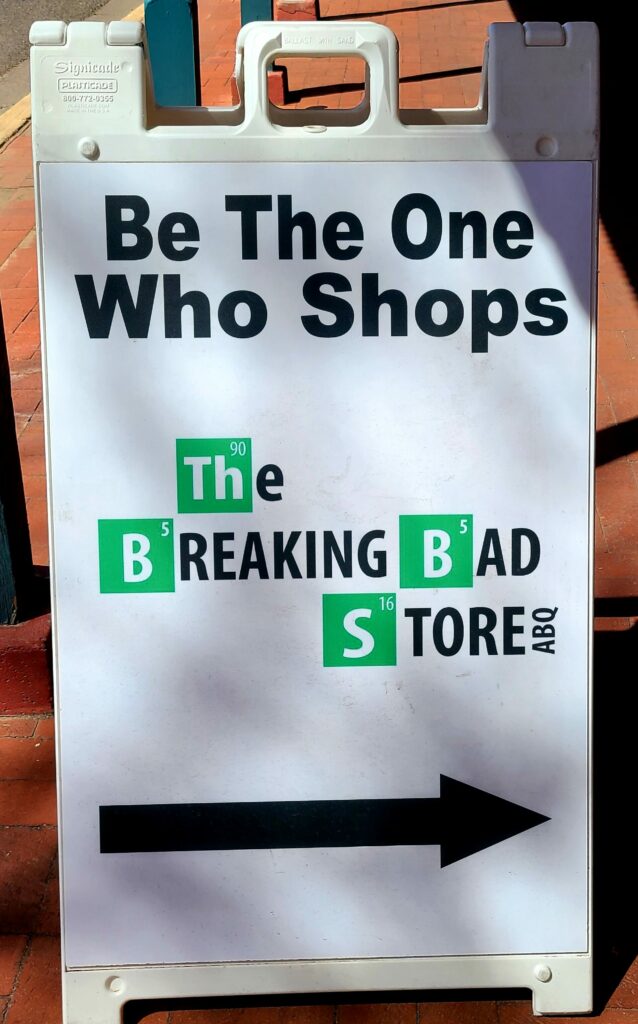 Closing
Although our stay was short we saw quite a bit of stuff in the area. Kirtland Air Force Base FamCamp is someplace we'll come back to. We would really like to come during the balloon fiesta. The campground is lovely and well-priced.
What interesting places can you recommend? We're always looking for neat out-of-the-way experiences to add to our list of places to visit. Thank you for reading our article. If you have any comments or questions we'd love to hear from you below.