We've been fairly happy with our 2019 Thor Challenger 37YT Class A Motorhome. Over the three-plus years we've owned it, it's been for the most part, reliable. When one of the hall lights suddenly dimmed for no reason we hadn't expected it. Replacing RV LED Ceiling Lights is a really easy job that anyone with even a little mechanical ability should be able to complete in short order.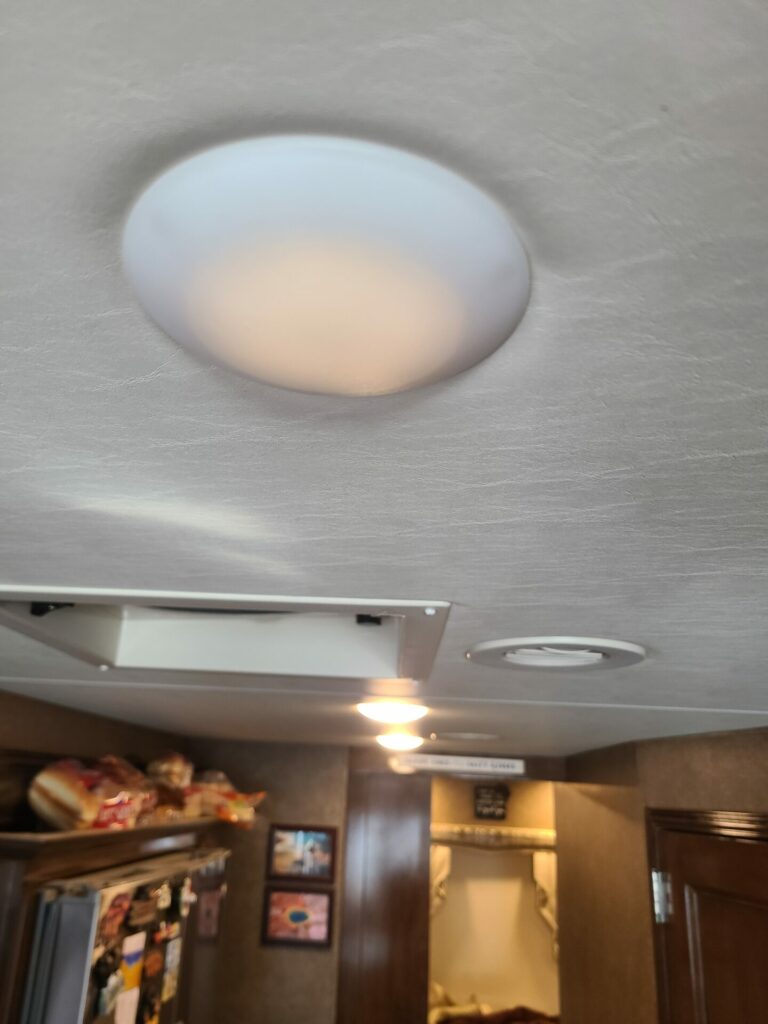 It took me longer to track down the correct light for our coach than it did to replace it once it came in.
This post contains affiliate links. As a participant in Amazon Associates and various affiliate programs, we are compensated when qualifying purchases are made through our referral links at no additional cost to you. Full Disclosure
First I contacted Thor Customer Support asking what lights were in our coach. They responded that since there were different lights in certain areas I needed to be more specific. I replied back that it was a light in the hallway. Finally, they answered that the 4" LED Ceiling Light: Part # 0312136: $15.26 Each Plus $15.00 Shipping.
I thought $15.26 plus $15.00 shipping was outrageous, and sure enough, it was! Unwilling to pay that amount and unable to find the light by the part number they gave me I removed the cover and found PROMEMS Rev 3 printed on the light. I did a Google search for PROMEMS Rev 3 and finally found a light that looked like my lights. I ordered one from Amazon for $9.95 with free shipping to make sure it was the right one.
It was! I then ordered a pack of five for spares in the future. So far I've used the initial light and one out of the five I ordered.
Replacing the light was a simple process.
Remove the cover to the light then remove the three screws holding the light to the ceiling.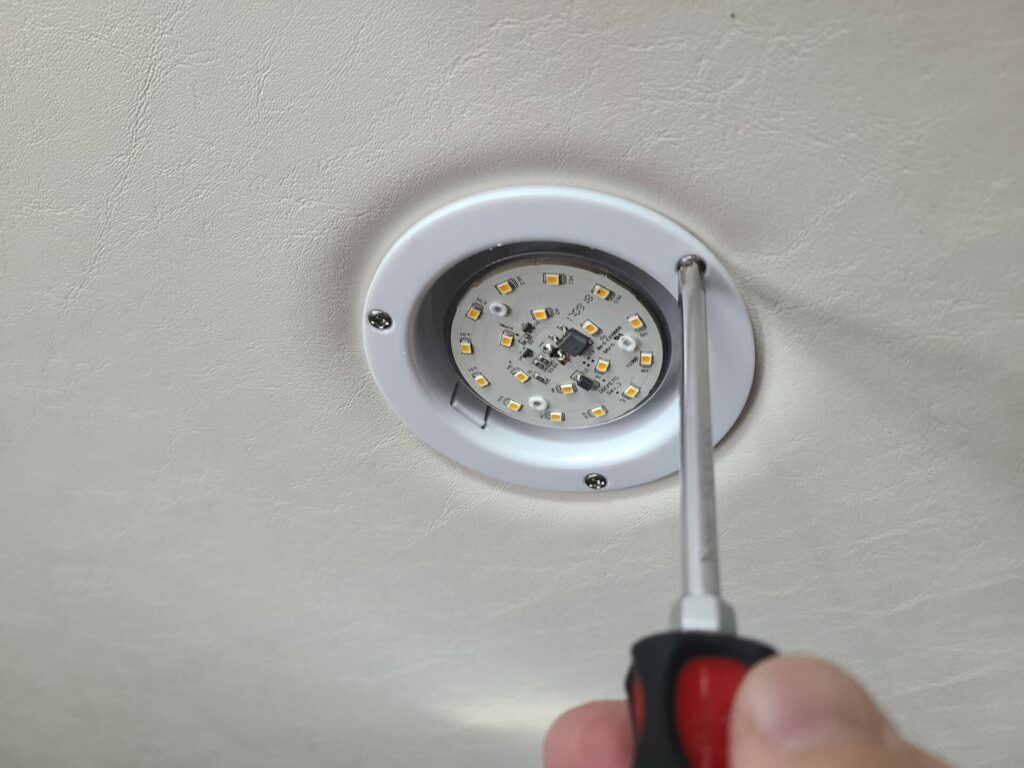 Un-crimp the wire nuts on the wires to the light.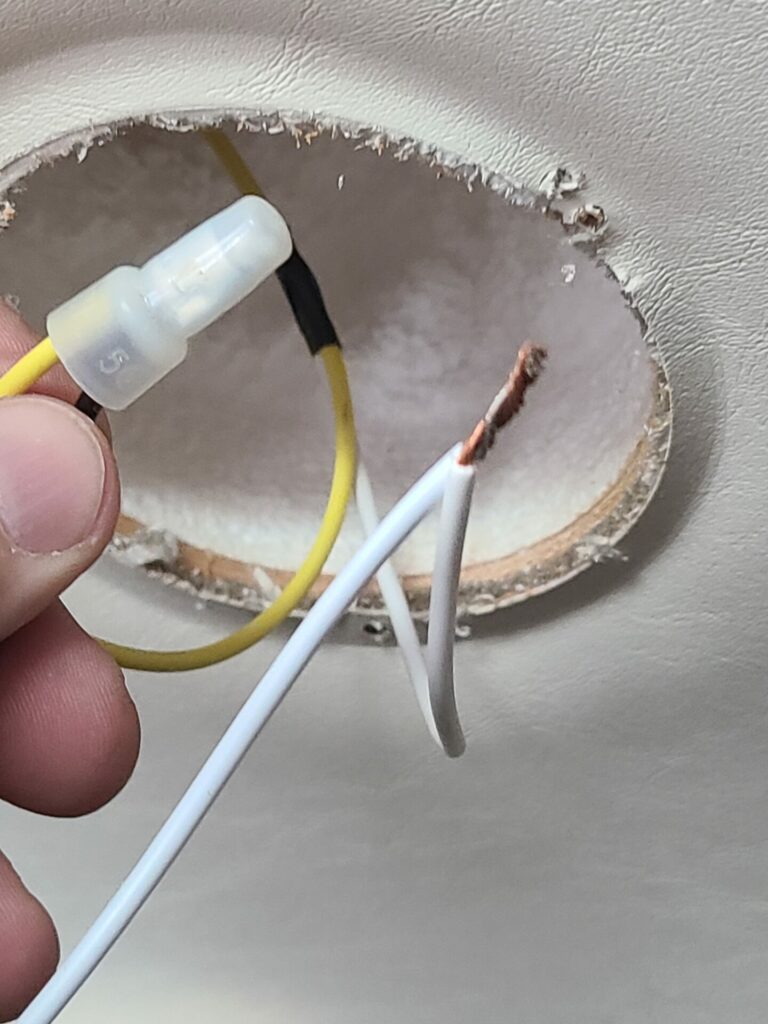 Remove the light and reinstall the new light in reverse order. Super Simple!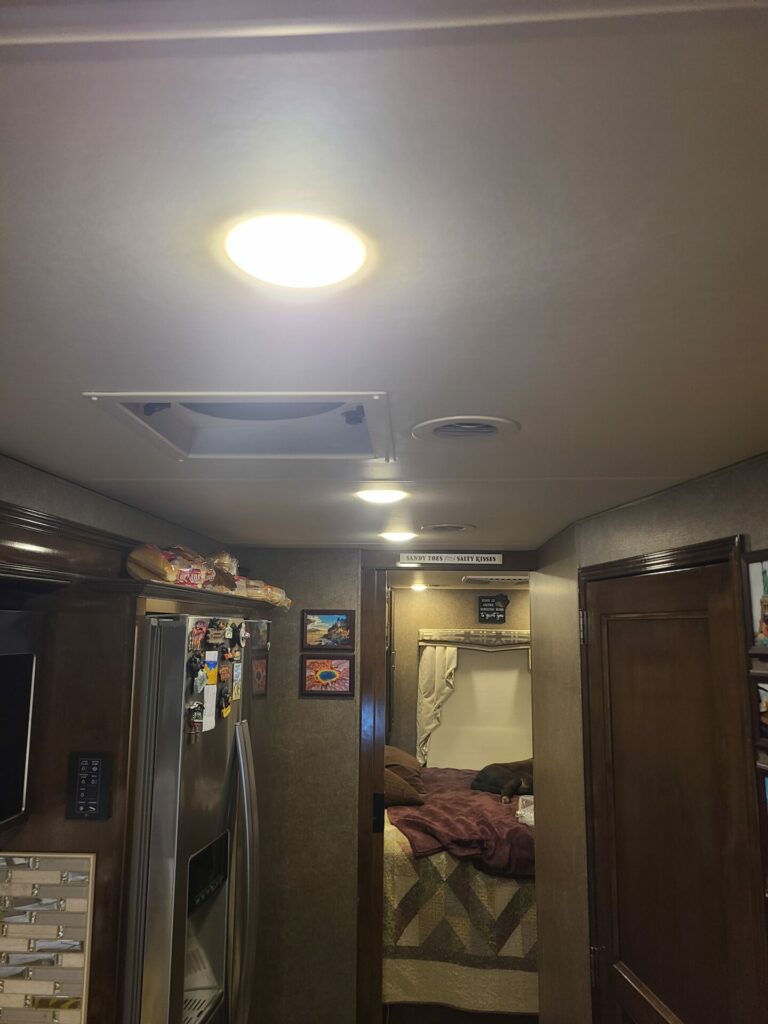 Have you had any of your ceiling lights burn out or have other issues?
Thank you for reading our article. If you have any comments or questions we'd love to hear from you below.