I learned in the last couple years about the Vortex Optics brand. Working in Yellowstone we would see a lot of people using Vortex binoculars and scopes looking for animals in the park. I started looking into the brand for our new binoculars. What I found was quite impressive!
Content
When we took a job at Yellowstone Camera Store this summer we became even more impressed with the Vortex line of products.
Since 1986, they have been and remain an American-owned, veteran-owned, family-owned, and operated business of hard-working folks headquartered next to their friendly neighbors in Barneveld, Wisconsin. What's not to like about that?
I learned that they make 8 lines of binoculars and also make spotting scopes, rifle scopes, as well as tripods, red-dot scopes, monoculars, and apparel. Based on the quality of binoculars you can get for the price, you can bet I will be looking at other Vortex optics in the future and I suggest that you try Vortex binoculars before buying your next pair.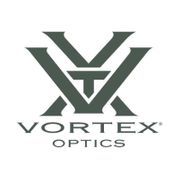 Note: Some of the links in this article are affiliate links.
GoFullTimeRVing.com is a participant in the Amazon Services LLC Associates Program. As an Amazon Associate, we earn from qualifying purchases linking to Amazon.com and affiliated links. When you use the links on this page to make a purchase, we may get a small commission and you may get a great bargain. You don't pay anything extra by purchasing through these links. It's a win-win all around. See our Full disclosure for more info. Thank you!
Vortex Optics Binocular Lines
Raptor – Porro prism performance in a mid-size, wide-angle design, the Raptors deliver a bright, crisp image with excellent color fidelity – even in low light conditions. With a wide range of interpupillary distance, they can easily be adjusted to fit anyone in the family, making them ideal for serious, hard-core youth hunters.
Vanquish – Take to the road and discover what the Vanquish has to offer from A to Z – and all points in between. These compact travelers find their way into more adventures courtesy of forward-thinking engineering and on-the-go hunting tactics. The reverse porro prism design with fully multi-coated optics renders images crisp and bright.
Crossfire – People who assume you can't get HD optics, rugged performance, and high-end form-factor in a value-price binocular? They clearly haven't checked out the Crossfire® HD. The Crossfire® HD truly is a rare find.
Diamondback – The Diamondback binocular defines the price vs performance ratio in the world of optics. An astoundingly efficient and high-performing optical system with enhanced, dielectric fully multi-coated lenses, serves up stunning views and impressive low-light performance-critical attributes when working to glass up and evaluate game. These are the binoculars we purchased. For viewing animals in Yellowstone National Park we went with the Diamondback 12×50 Binoculars. They are amazingly clear and a great value in our opinion.
Viper – Premium level quality without the premium level price tag has always been the name of the game with the Viper HD binoculars. Boasting HD (High Density) extra-low dispersion glass for outstanding edge-to-edge clarity, low-light-conquering XR anti-reflective coatings, and a super wide field of view – this is an optical system that's sure to please.
Kaibab – The ultimate long-range binocular, the Kaibab HD leaves little to the imagination. Pushing the performance envelope, the Kaibab HD offers the power and optical features you need to dissect the landscapes in search of big game.
Razor – Razor HD and Razor UHD binoculars have a well-earned reputation for pushing the limits of optical performance. Small, light, bright, and strong —nothing else comes close. With a Razor HD or Razor UHD, you're looking at a binocular that proves pushing to the edge is worth it.
Fury – High-quality optics and long-distance ranging capability come together in our all-new Fury HD 10×42 Laser Rangefinding Binocular. Convenience, speed, efficiency, and valuable dual-purpose functionality – all the advantages of a high-definition binocular perfectly paired with an angle-compensated rangefinder.
Our Review
You can't go wrong with any of the Vortex Optics products. They have binoculars for any budget.
Working at the camera store we were able to use a wide variety of binoculars that they sell. There is a noticeable difference in clarity as you go higher and higher in the Vortex lines.
We went with the midgrade Diamondback HD 12×50 binoculars. For our budget, we felt the price, clarity, and quality of the Diamondbacks matched up. Being able to see bears, wolves and other animals in Yellowstone National Park at distance did not disappoint. These binoculars are amazing, super clear, excellent quality, perfect price, and can't be beat warranty.
The binoculars come with a case, padded neck straps, and lens covers.
We would definitely suggest to anyone that is looking for quality binoculars to go with the Diamondbacks. I am a Vortex guy for life now. Formerly from Oregon I always bought Leupold, (also from Oregon), and I have now been converted.
Warranty
If nothing else sells you on the Vortex Optics Brand the warranty alone should. Their "VIP Warranty" is all about the customer, not themselves.
VIP stands for a Very Important Promise to you, their customer. They will repair or replace your Vortex® product in the event it becomes damaged or defective—at no charge to you. If they cannot repair your product, they will replace it with a product in perfect working order of equal or better physical condition.
You see, it doesn't matter how it happened, whose fault it was or where you purchased it. If you ever have a problem, no matter the cause, they promise to take care of you. You can count on the VIP Warranty for all Vortex Optics riflescopes, prism scopes, red dots, rangefinders, binoculars, spotting scopes, tripods, and monoculars.
We've seen the warranty work first hand in our time at Yellowstone Camera Store. When one of the rental units has a problem Vortex has been quick to repair or replace the item.
UNLIMITED LIFETIME WARRANTY
FULLY TRANSFERABLE
NO RECEIPT NEEDED
The VIP Warranty does not cover loss, theft, deliberate damage, or cosmetic damage that does not hinder the performance of the product.
It's not often you see a warranty like this in today's day and age. It's one of the main reasons I would go with Vortex over other brands.
Conclusion
Whether you're looking for entry-level or high-end binoculars Vortex Optics has what you're looking for. Their price points and warranty are unmatched in the binocular market.