When you travel with pets the chances are good that, at some point, you'll need to find a veterinarian. Whether it is for annual checkups and vaccinations or an emergency visit, one of the harder things we've found while RVing is getting Veterinary Care on the Road.
We are the type that takes extra special care of our dogs, Sierra and Ruby. They always get their yearly check-ups, vaccinations, and prescriptions refilled. But when traveling in an RV it can be difficult to find a Veterinarian that will see them since we won't usually be in the area long.

On more than one occasion we've needed a vet only to be turned away because we are not established, customers.
Before I get started, please remember that if you ever suspect your animal needs to receive veterinary care, go with your instinct and get help quickly.
This post contains affiliate links. As a participant in Amazon Associates and various affiliate programs, we are compensated when qualifying purchases are made through our referral links at no additional cost to you. Full Disclosure
Basic Veterinary Needs
An important first step is to establish a relationship with a veterinarian in a location you visit most often. (For people who are not full-timers, this will probably mean your hometown vet.)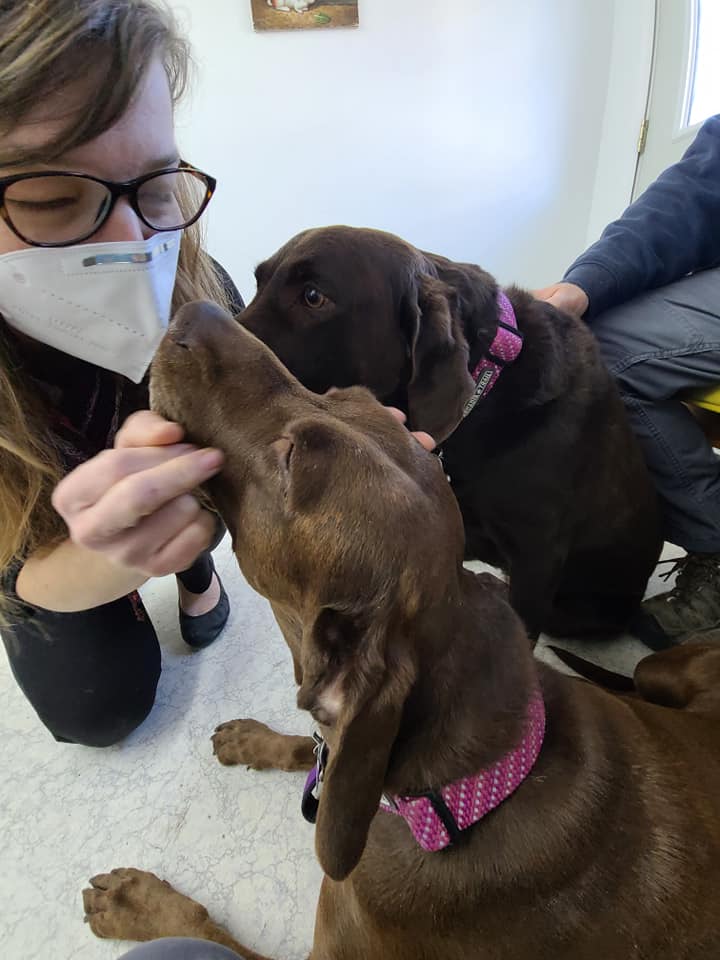 For basic veterinary care like annual checkups, vaccinations, deworming, fecal tests, nail trimmings, microchips, etc, it's usually best to go to your hometown veterinarian before you hit the road on an extended trip.
Ask your veterinarian for a copy of your pet's complete medical records, and plan to keep them with you as you travel. (Hint: Some RVers prefer to scan their pet's medical records on a USB drive or put them on a cloud service.)
Should an emergency happen while you're traveling, your "hometown vet" should be your first call. This vet knows your pet and can quickly access and send your pet's medical records to a vet in your area. Talking to someone you know and trust can also help keep you calm in an emergency.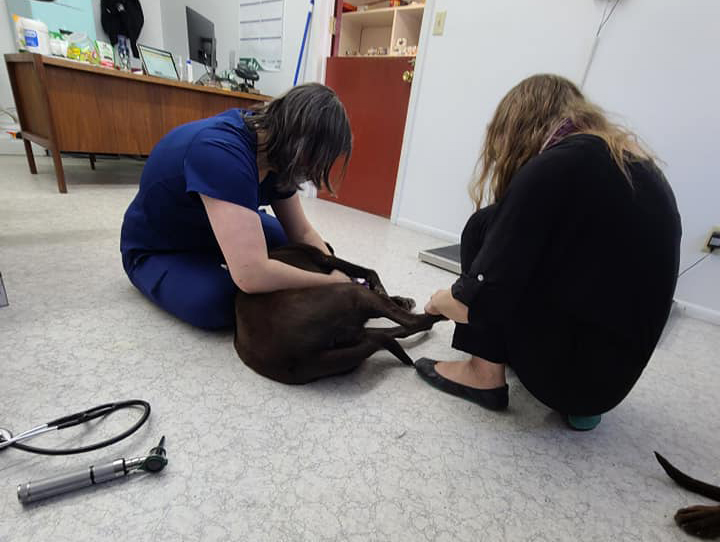 You'll want to make sure that your hometown vet works with online pharmacies. That way you can get ongoing prescriptions filled regardless of your location. It's also a good idea to choose a hometown vet who can be reached after clinic hours via an emergency number or one who is affiliated with a 24-hour clinic or animal hospital.
If you're constantly traveling it may be harder to find a vet that will take your pet on as a new patient. At least that's been our experience.
The downside of going to a new vet all the time is that your pet's health records will be scattered across the country. Make sure to get a copy of any visits to keep with your records.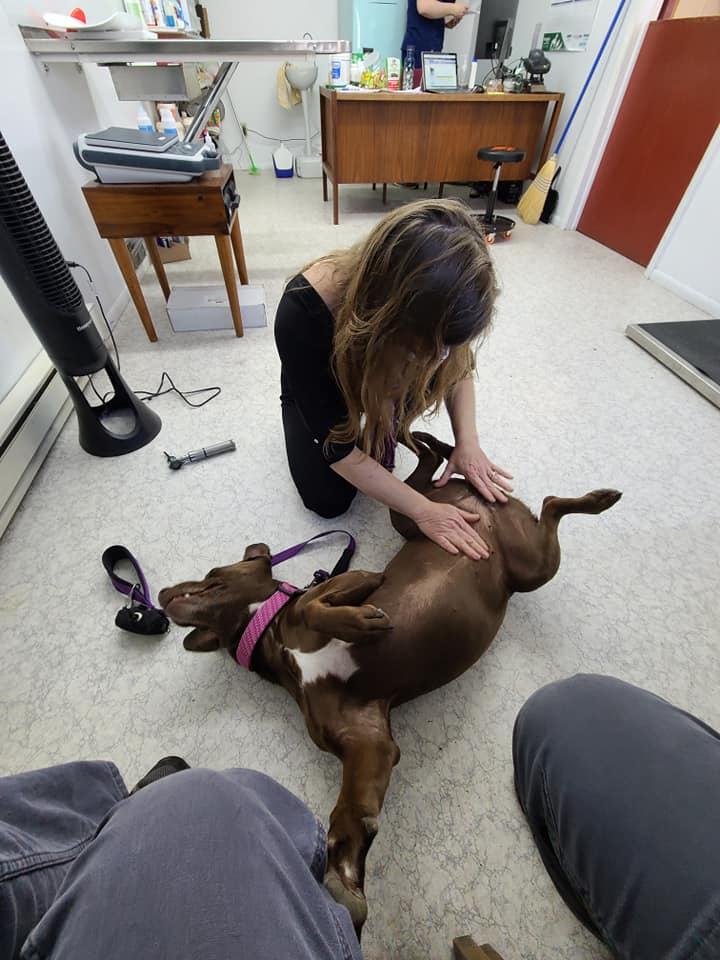 This will require more work on your part to call the previous vet and ask for records to be sent over to the new vet. I like to keep track of all the vets my two dogs go to as we travel around. I also keep notes of the office visit and vaccine dates so I'm not reliant on the vet's records. I also set reminders in my calendar for annual checkup dates and vaccination dates.
If convenience is more important than saving a few dollars, animal hospitals that have offices nationwide like Banfield Animal Hospital (typically located inside Petsmart stores) or VCA are the way to go. Records can seamlessly be transferred between offices and you have an idea of what to expect at each location.
Traveling with Up-to-Date Veterinary Records
Technology has made it easier to access your dog's veterinary records. However, it is still essential to bring paper copies of your dog's medical information with you. This will protect you in case you do not have power or internet access at your campsite. Because veterinary emergencies come uninvited and it's better to be prepared to tackle them.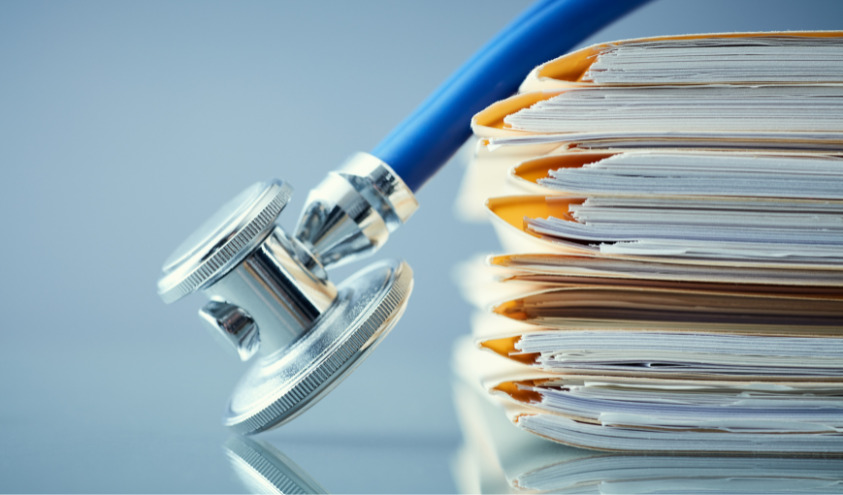 We recommend that you organize your veterinary information in a folder or binder that you can store in your recreational vehicle or camper and can access easily in times of Veterinary emergencies. Some of the information to take when traveling with your dog includes:
Vaccination records or titer test results
Medication name, dosage amounts, and instructions
Most recent annual or bi-annual checkup report, including heartworm test and fecal results
Microchip information
Information on all chronic or re-occurring issues
Your dog's allergies
Your veterinarian's contact information
Your emergency contacts
Recent photos of your dog
Pet insurance plan information
By including your dog's microchip information, recent photos, and your own emergency contacts you can ensure that you have information that would be needed if your pet were to be lost or stolen while traveling.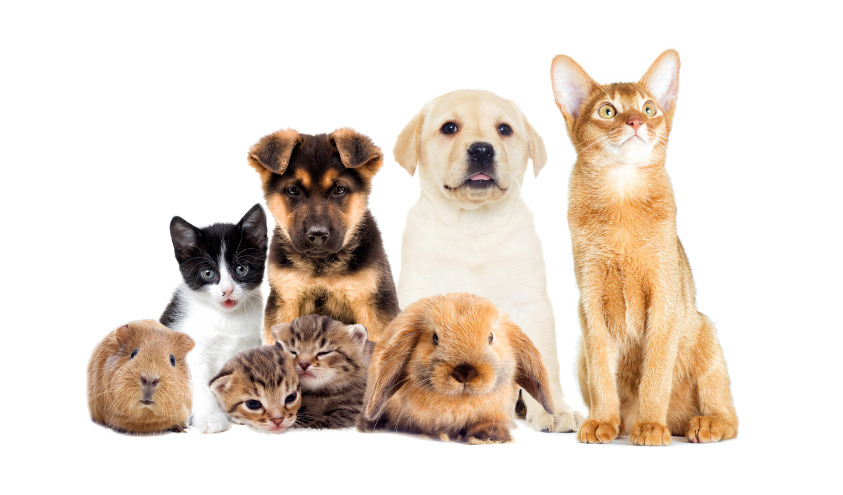 Vaccination Clinics
We've found that vaccination clinics are a low-cost and easy option for getting the basics. If you've never done a vaccination clinic before, you usually go to a pet supply store or another local meeting place for the clinic. We've found most Tractor Supply stores do these at least once per month. You wait in line with other pet owners until it's your turn. Then you tell them what shots your pet needs, pay, then wait for your turn with the doctor.
Depending on the line, this could take 30 minutes or more. Vaccinations are typically in the $10-20 range a piece (a fraction of in-office prices) and often are bundled into convenient or discounted packages.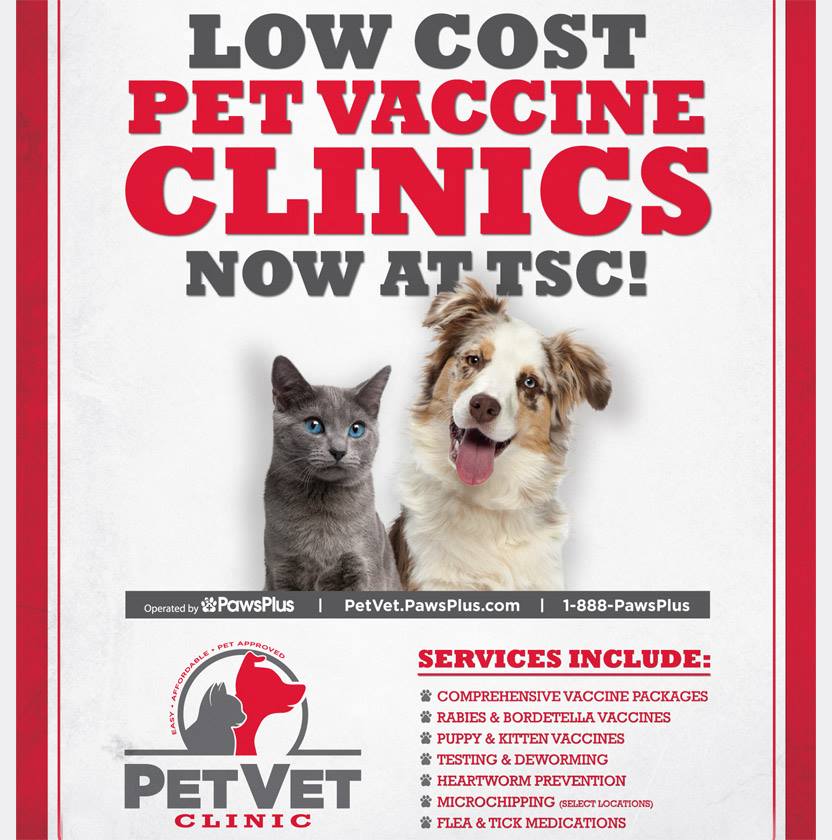 Prescriptions
If your pet takes prescription medicine, be prepared for some hassles as you travel from state to state. Make sure to have a physical copy of your pet's prescriptions on hand when you travel. If you don't, most vets can easily fax this to another veterinarian. Due to drug laws, vets can't refill a prescription medicine that was written by another vet (especially if it was in a different state). Vets require personally examining the pet before refilling a prescription.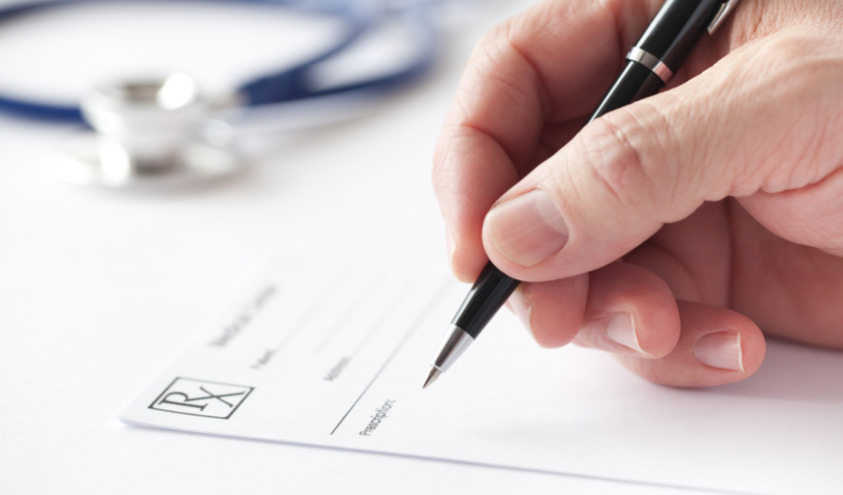 An easier way to get your pet's prescriptions filled is to use an online pharmacy like Chewy.com, Walmart Pet Meds, or 1-800-PetMeds to refill medicine without scheduling another office visit.
First Aid
No matter the kind of journey you are on with your pet, always have a well-stocked pet first aid kit. Many of the items in your personal first aid kit apply to pets, but some specialized items and cleaning solutions are recommended depending on the type of pet you have.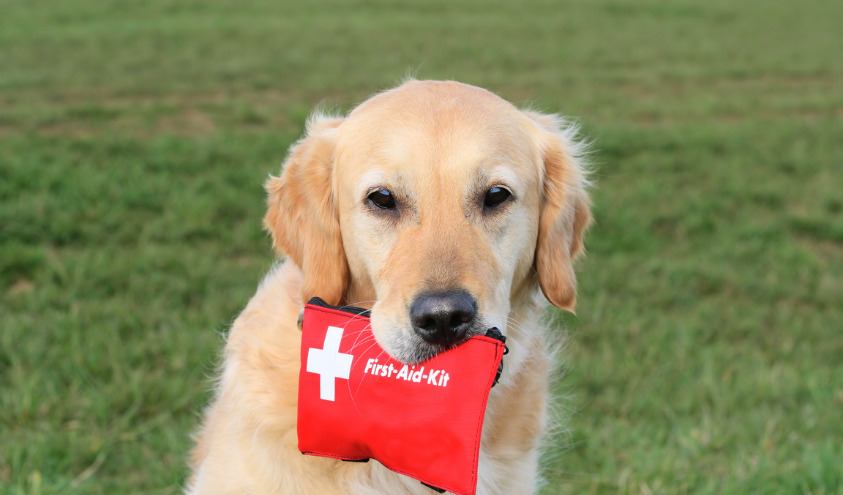 Emergency Veterinary Care on the Road
We have been on the road for a while and experienced a couple of scares with our two dogs, we can share some tips and advice from what we've found. Preparedness goes a long way in any medical emergency, and the same goes for your pet. As mentioned, carry a well-stocked first aid kit, and if you tend to participate in outdoor adventures like hiking with your pet, always carry it when on the trail. First aid kits can help stabilize your pet depending on the emergency to give you more time to reach an urgent care clinic.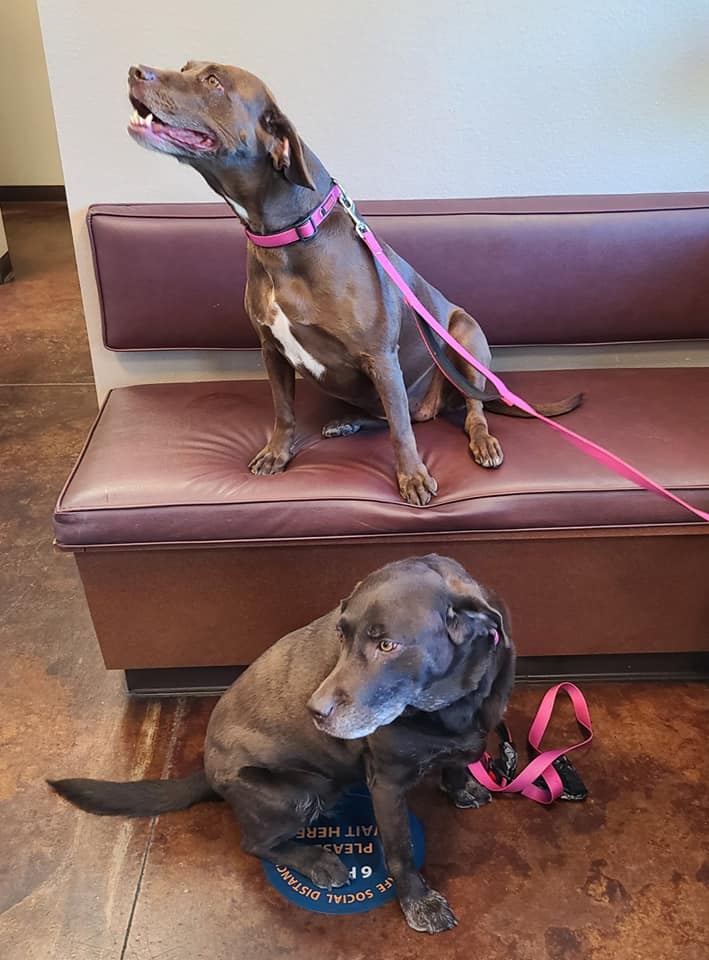 When you know you will be camping in an area that does not have reception, before you lose service, it is wise to look up the closest vet clinic and hospital in case of emergency. This will save you some time and stress while handling the situation at the moment.
Keeping a "go-bag" for your pet is also ideal for emergencies, so you can quickly grab their bag that has their records and everything else they need without wasting much time at all.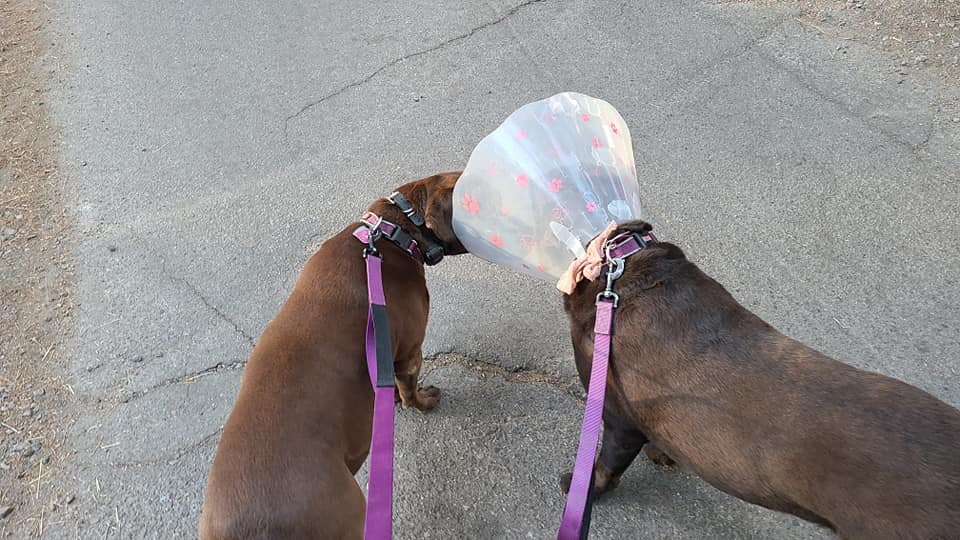 When choosing the right clinic when you are on the road, look for vet urgent care locations or 24-hour vet clinics. Very few standard vet clinics are open in the evenings, and many don't open until 10 am, so seek out places that you can contact at any time.
Veterinary Telehealth
Prior to the pandemic, most of us were probably familiar with the term "telehealth" or "telemedicine".
But Veterinary telehealth services have not been as common until recently. The idea that you could download an app, register, and within minutes (sometimes seconds!) connect with a licensed veterinarian is still fairly new to pet parents. Yet as the demand for veterinary services soared and the availability of in-clinic veterinary services dwindled, many telemedicine platforms began to enter the landscape to fill the gap.
For the RV community, telehealth is a natural fit for a large portion of your pet's needs no matter where you are. While visits to a clinic will always be necessary for certain procedures or obtaining certain prescriptions, contacting a veterinarian virtually can resolve a number of quick or simple questions.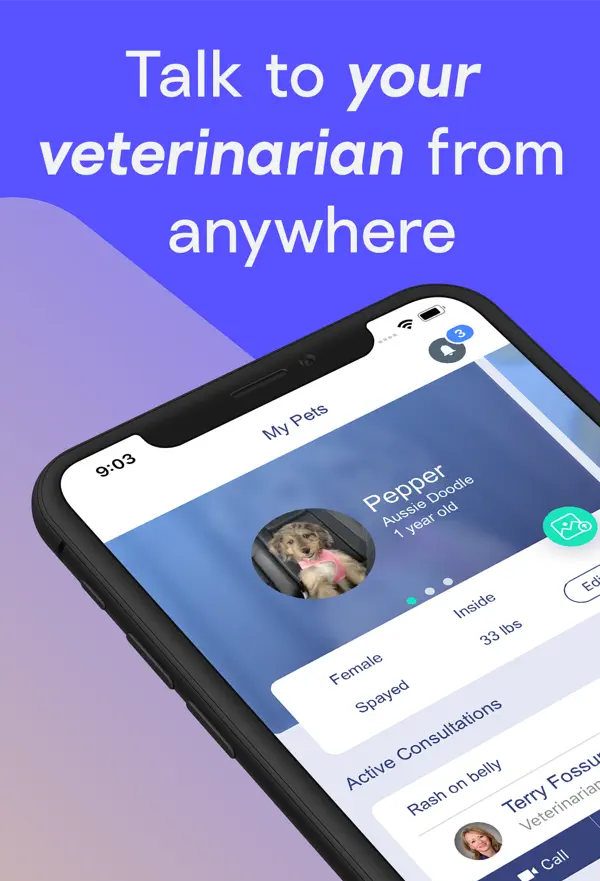 Oftentimes, pet parents will resort to social media or Dr. Google for answers, however, we would advise folks to be wary of the source of advice. It is imperative that the advice comes from a licensed veterinarian that has the experience and education to provide evidence-based information and instructions to assist you and your pet, tailored to your situation.
What services can telehealth provide? For starters, telehealth can provide emergency "teletriage" – the ability to discern whether your concern requires a visit to the emergency room right away, a non-emergent visit to a veterinarian, or whether it can be resolved using remedies at home.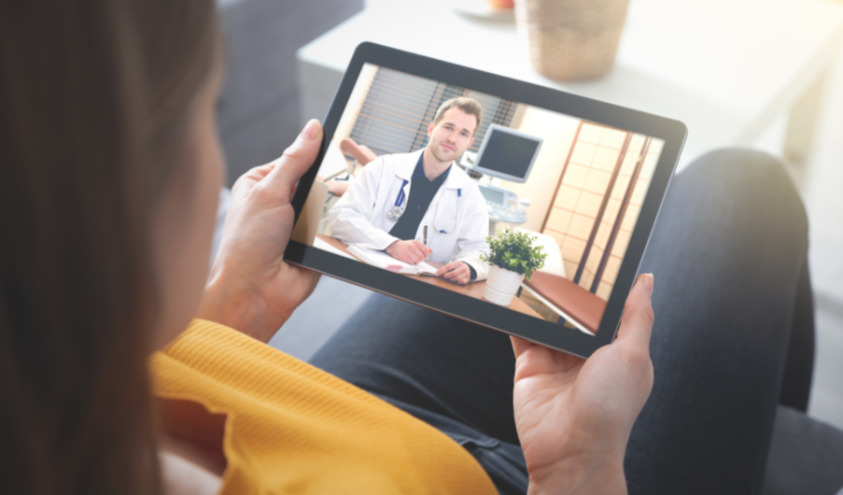 Telehealth apps for pets work much like telehealth for people. You download an app from your phone's app store, set up an account, and schedule the service you need for your pet.
Some pet health apps offer monthly or annual subscriptions. Others charge a flat fee. Many charge fees based on the vet you interact with and the type of visit.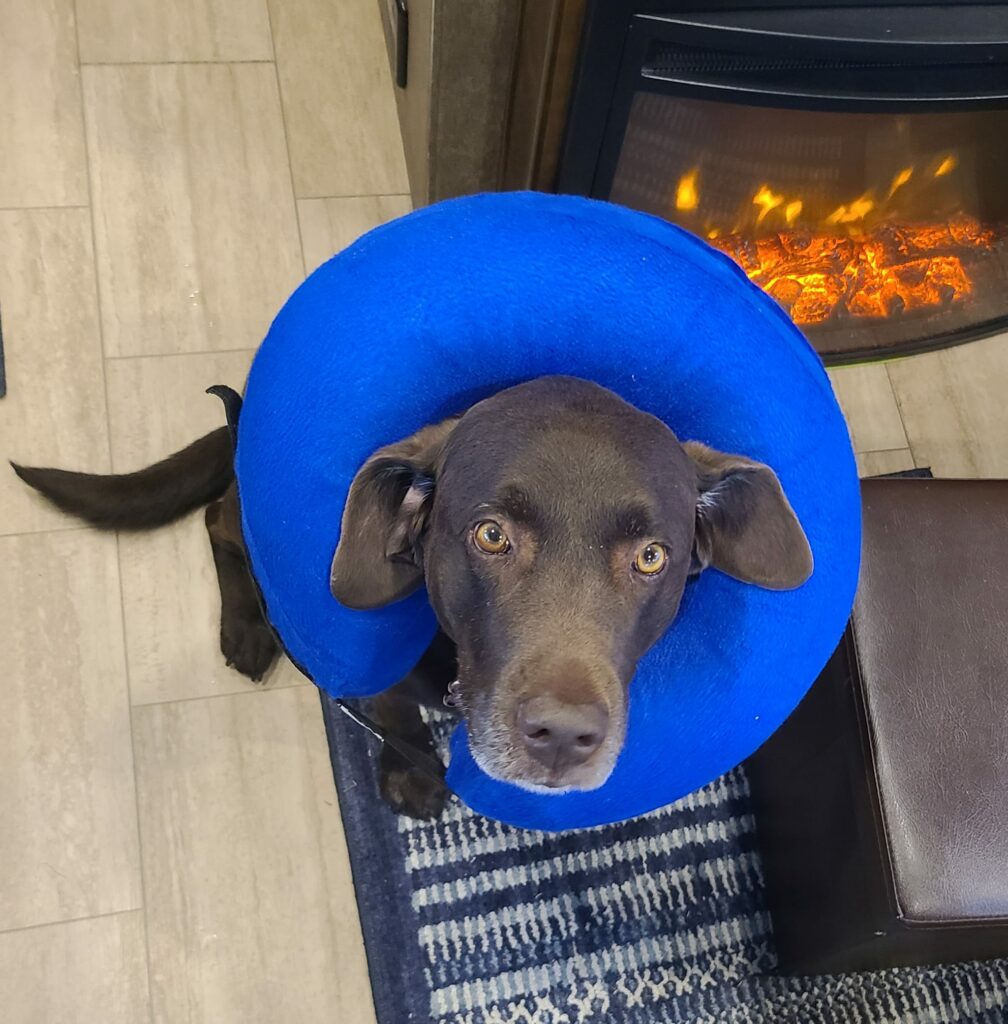 Once you're connected to a veterinarian through an app, you may communicate via text or email for simple questions. For video visits, your pet may or may not need to be on camera with you. Check with the app or your veterinarian to schedule a visit that works for you and your pet.
Veterinary Telehealth Providers
Most states require you to have an established relationship with a vet — a veterinarian-client-patient relationship (VCPR) — for your pet to be diagnosed and treated. That means a vet must have seen your pet in person for an exam, usually at least once in the past 12 months.
Apps that connect you directly to your existing vet typically meet the VCPR requirement. Call and ask your vet's office if they offer telehealth services and, if so, what app they use. It may be one of the following popular apps:
PetDesk – PetDesk is a safe, free smartphone app that makes it easier to manage your pet's health.
Virtuwoof – Virtuwoof allows you to easily chat with a veterinarian anywhere from any smartphone
Vet Hero – Vet Hero connects pet owners and clinics with the industry's most comprehensive Veterinary Telemedicine solution.
TeleVet – TeleVet Care app lets pet owners conveniently connect with their veterinarian clinic to get the best care for their pets. Easily chat with your clinic, manage appointments and stay synced on your pet's health.
PetPro Connect – PetPro Connect is designed to solve an immediate, growing need between veterinarians and today's pet owners – to better engage and communicate for the health and happiness of our pets.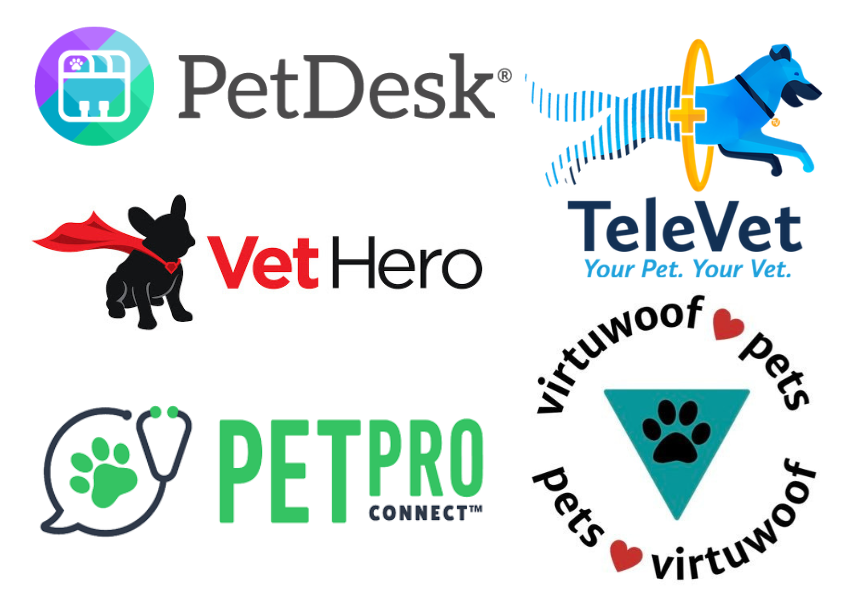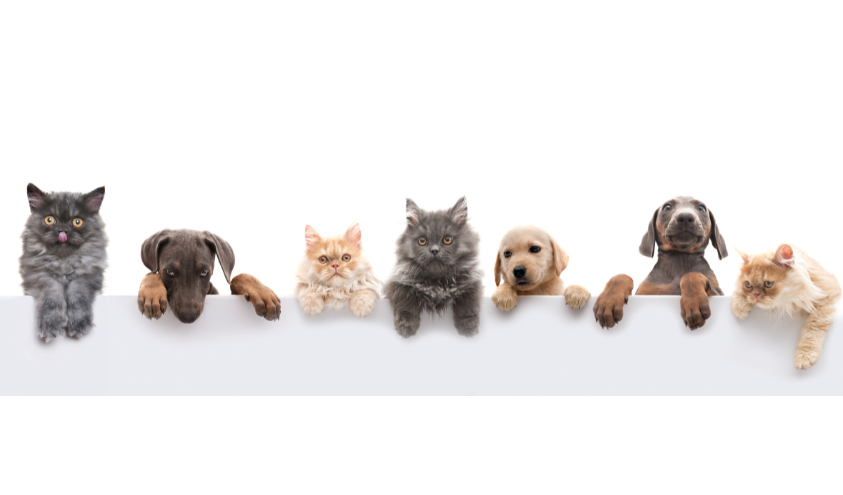 Designate an Alternate Caregiver for Your Pet
Not being with our pets is something we don't want to think about, but our family consists of full-time travelers. There is a risk that both of us could be injured together and unable to make decisions for our dogs.
Before we embarked on that first mile, we designated an alternate caregiver for our dogs in case we were unable to care for them. When we plan our trips, we always let our alternate caregivers know our destinations.
On our calendar, we always mark where we're staying and have directions on our, In Case of Emergency (ICE) Contact information, for what to do with our dogs if we're incapacitated.
Make sure to consult with a lawyer to make your wishes legally acceptable.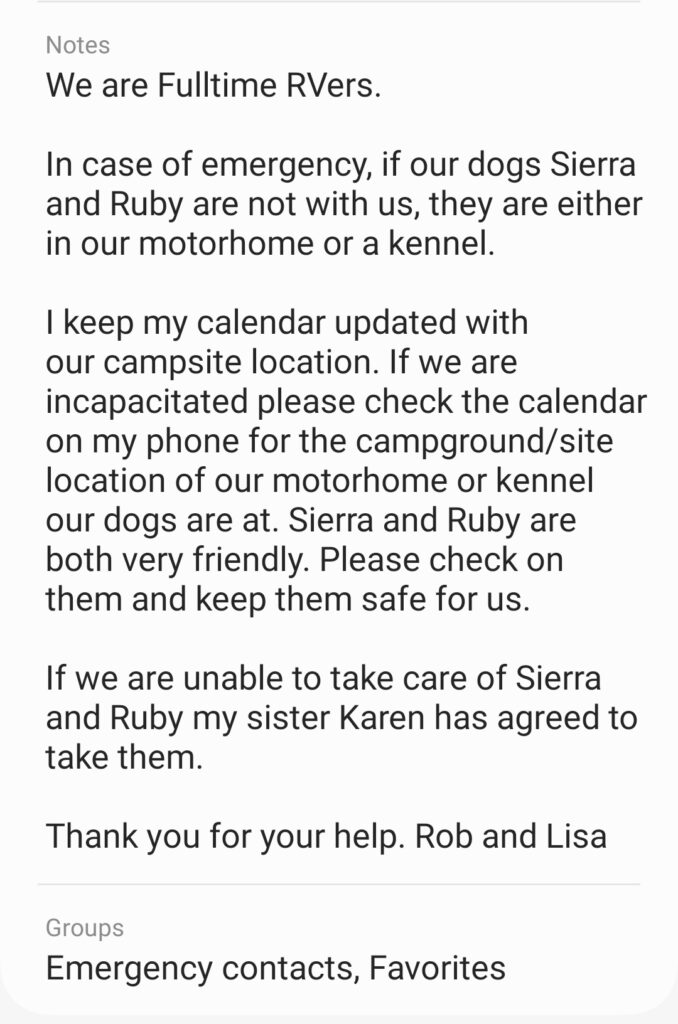 Conclusion
With some planning, you can continue to provide quality health care for your pets while on the road RVing.
Do you take your pet RVing? How do you usually handle vet visits while on the road?
Thank you for taking the time to read our article. If you have any comments or questions we'd love to hear from you below.
We do all our trip planning with RV Life Trip Wizard. RV Trip Planning Made Simple! RV Life Trip Wizard is by far the best RV route planner we've found. Get your 7 day Free Trial
If you're looking to build your own home-based business like we have with this webpage, check out Wealthy Affiliate.
Wealthy Affiliate is an all-in-one platform that you can build your whole affiliate marketing business on. It combines training, software, and website hosting into one. This makes the whole process of starting an online business from scratch much easier, especially if you're new to building a website.