Our 2019 Thor Challenger 37YT Class A Motorhome comes with a row of small ¾" LED Marker Lights at the lower front corners. These lights turn on when the ignition key is in the on position.
A few months ago I noticed that one of the lights had burned out or was no longer turning on. I looked online trying to figure out where to get a replacement light without much luck. There was information about other people having issues with the lights. It seemed the only place people were finding the replacement lights was going through the manufacturer Thor. Anyone who bought replacement parts from the manufacturer knows that you pay a premium for the opportunity.
This post contains affiliate links. As a participant in Amazon Associates and various affiliate programs, we are compensated when qualifying purchases are made through our referral links at no additional cost to you. Full Disclosure
While I was checking the lights I found out that one of the clearance lights was burned out also.
I didn't want to go that route so I dug a little deeper and found suitable replacements online at a few different places. Knowing that I couldn't find the exact replacement I wanted something that looked similar. I found what I was looking for on Amazon. While they aren't the exact same, the shape is very similar and you can't tell the difference once they were installed. I ended up ordering a 10-pack of the white lights and a 10-pack of the amber. If any more burn out I'm ready with a replacement in hand.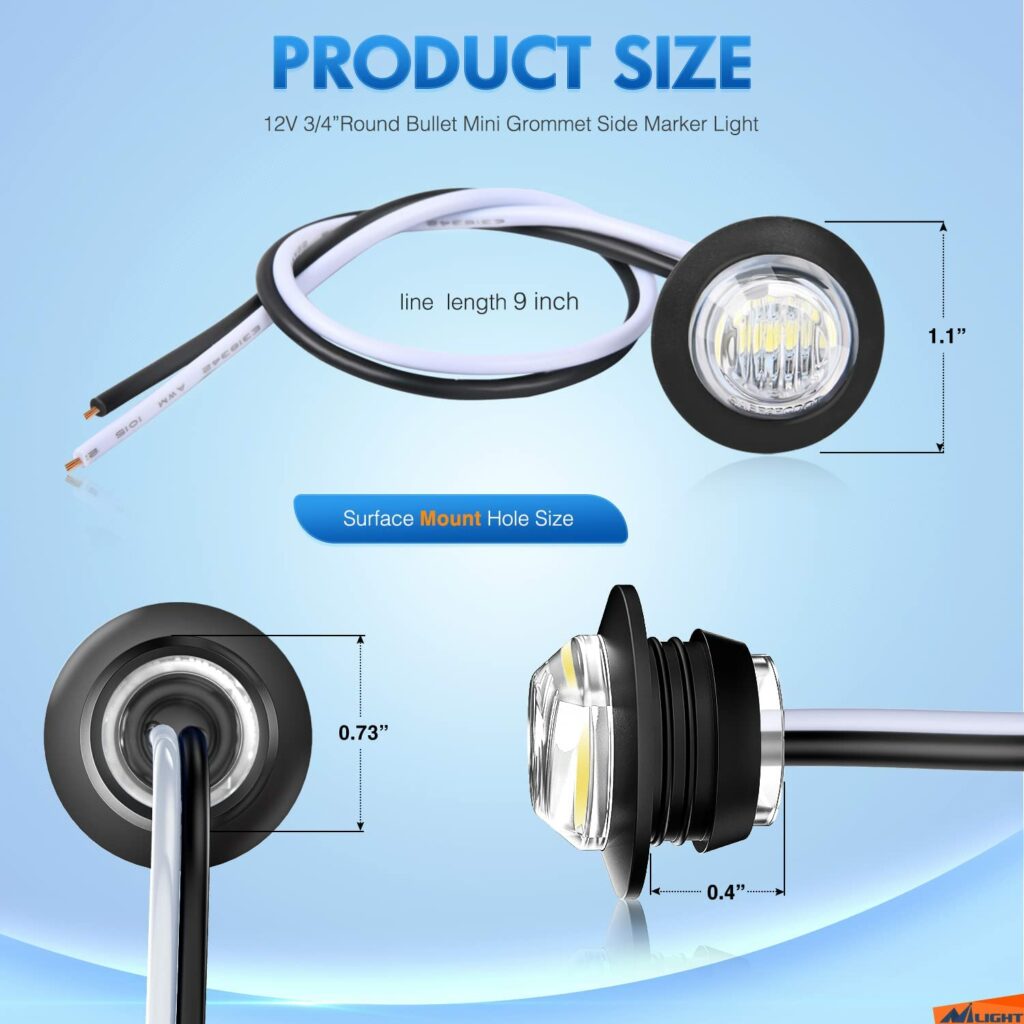 Tools Needed
For this job, there are a few tools to make the job easy.
Installation
Lower Marker Lights
Installation is fairly simple and straightforward. For the white marker lights, it was a bit too complicated at first. I quickly unplugged the burnt-out light, pulled it out, and changed the bullet connectors since the style was different that what I had on hand.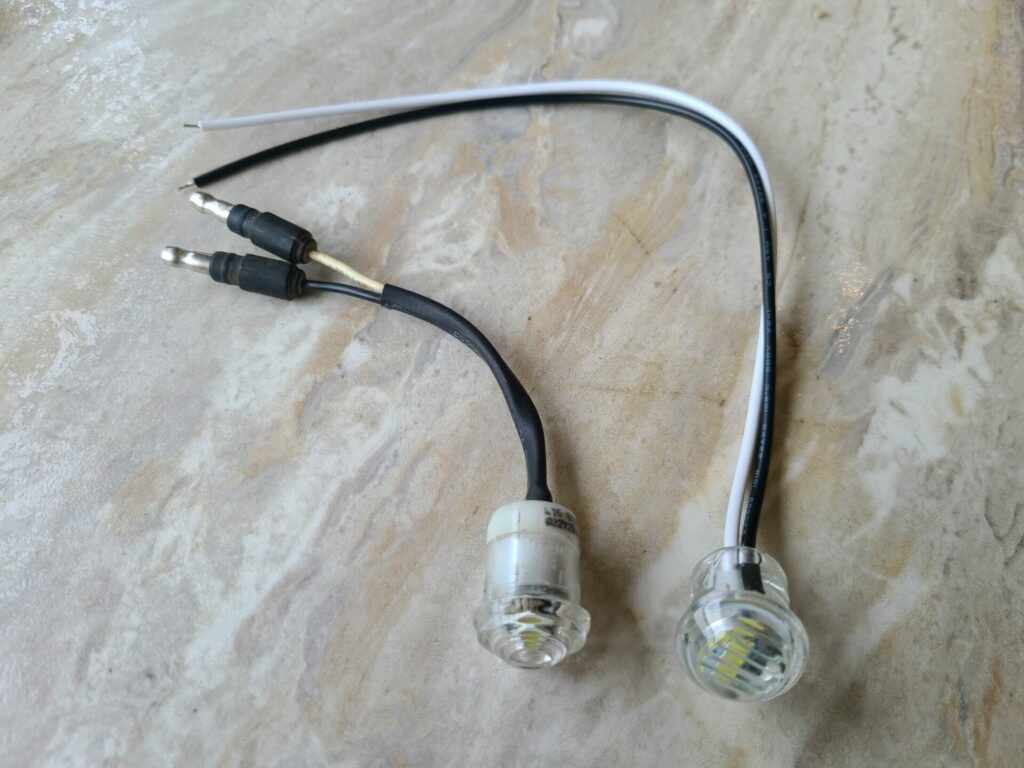 When I plugged the new light in white wire to white wire and black wire to black wire the new light didn't come on. I unplugged the light and tested the wiring with my volt meter to ensure there was voltage to the wires. There was voltage, I just needed to figure out if I had a bad light or something else wrong.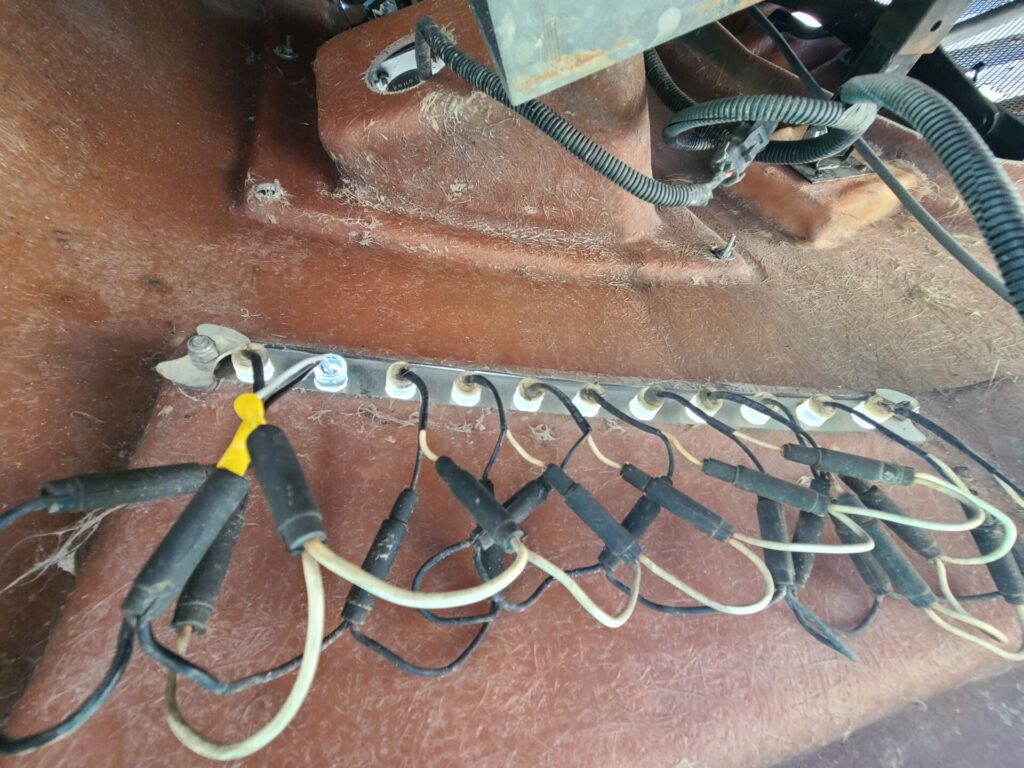 I tested the light by touching the wires to the coach battery and the light lit. It took me a while to figure out that being a diode the electricity would need to run in a certain direction for the light to work. I don't know if the polarity of the original lights is different, if they are wired backward or if the new lights are. But I had to wire the new lights from black to white to get them to work.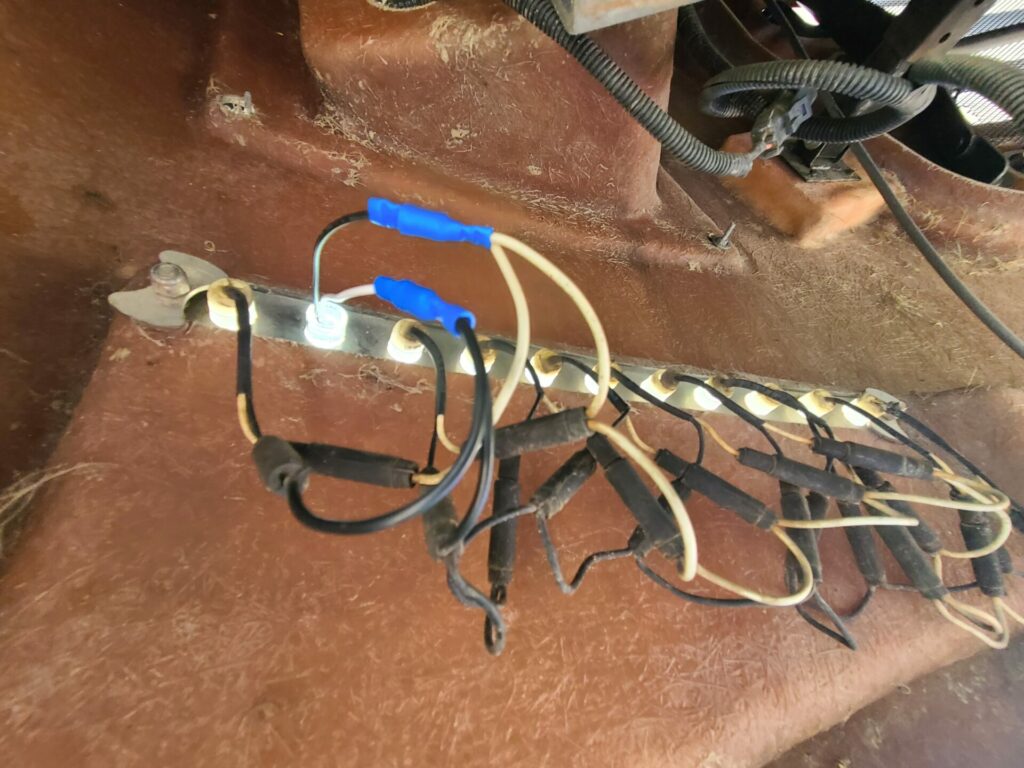 It shouldn't have been that difficult for this simple of a job. But got the lights working again. Even though the lights are slightly different once they are on or in the dark you can't tell the difference.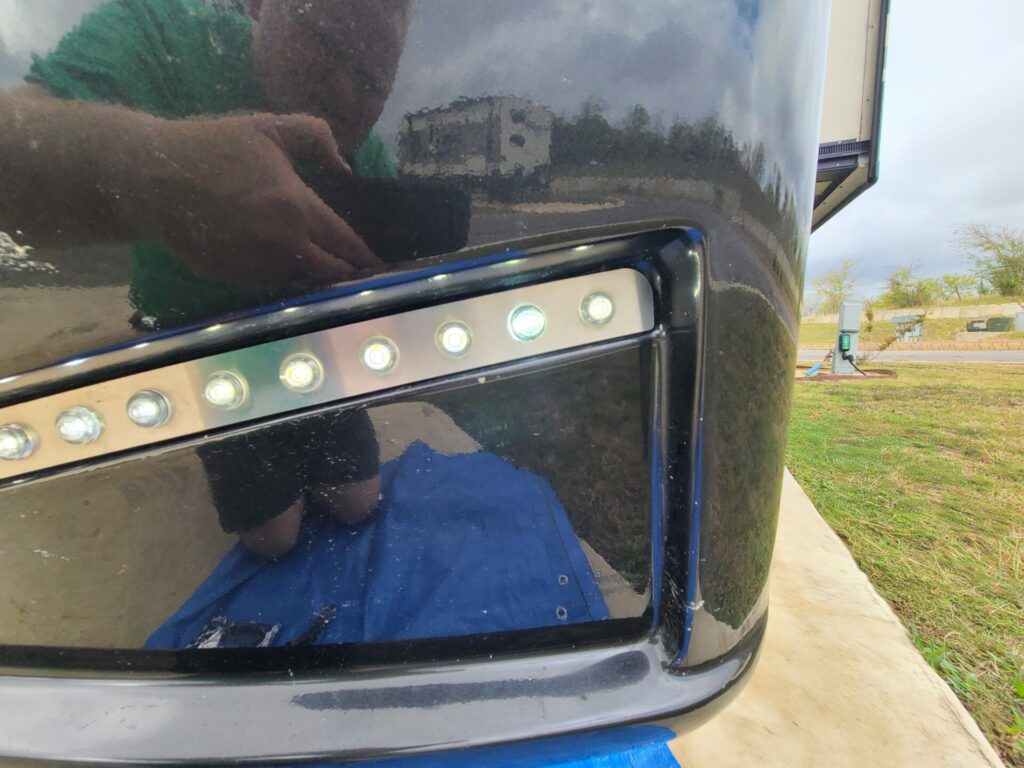 Clearance Lights
Changing the roof clearance light was just as easy if not easier than the marker lights.
The first thing to do is pry the light out of the rubber grommet boot with a small screwdriver. Once you get it going gently pull the light out then pull the wires until you reach the bullet connectors.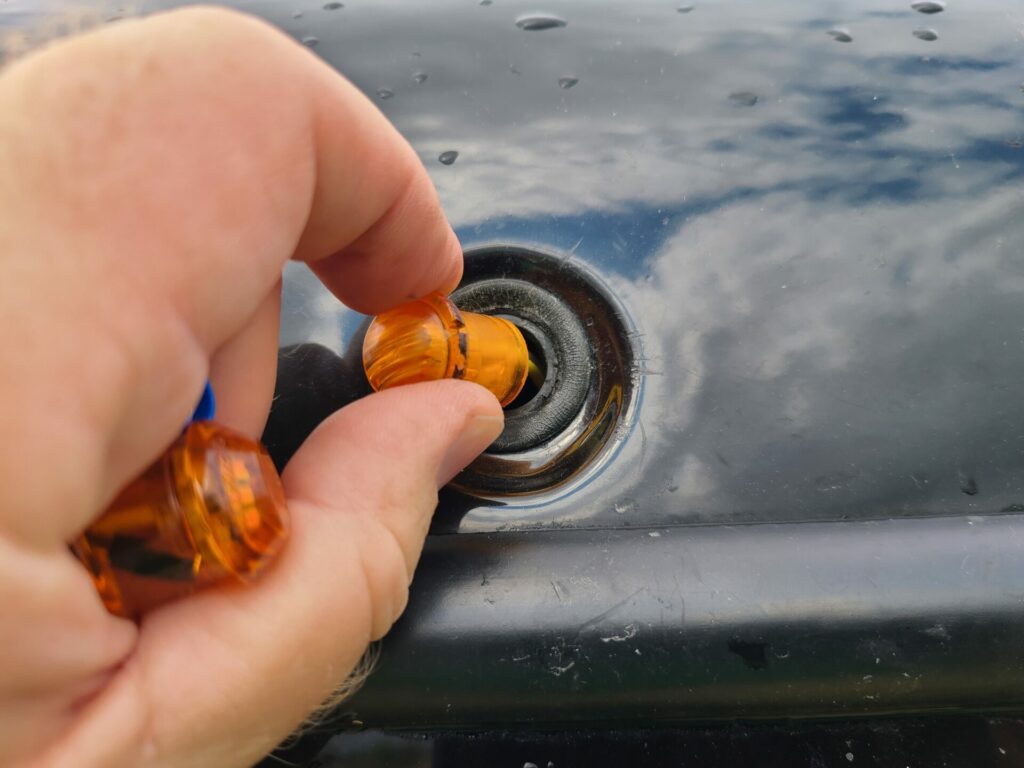 Disconnect the old light and cut the bullet connectors off if you have a different style as I did. Crimp on new bullet connectors.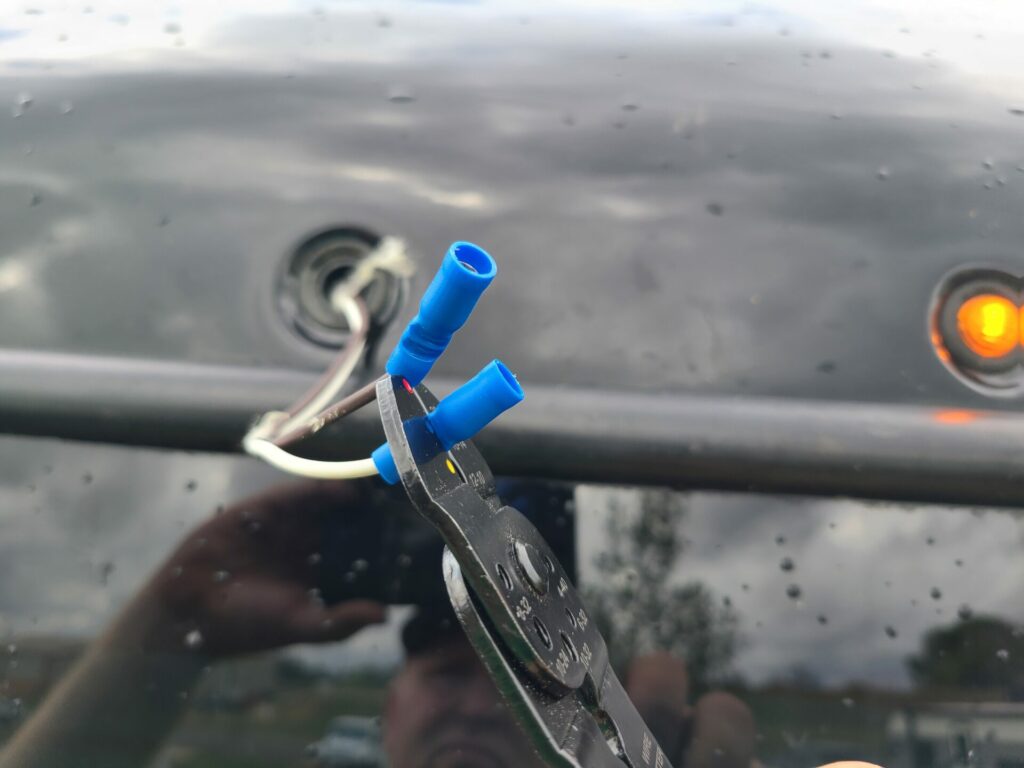 Connect white wire to white wire and yellow wire to brown wire on this installation. Note: your wires may be different colors.
Turn on the lights to make sure your installation is correct.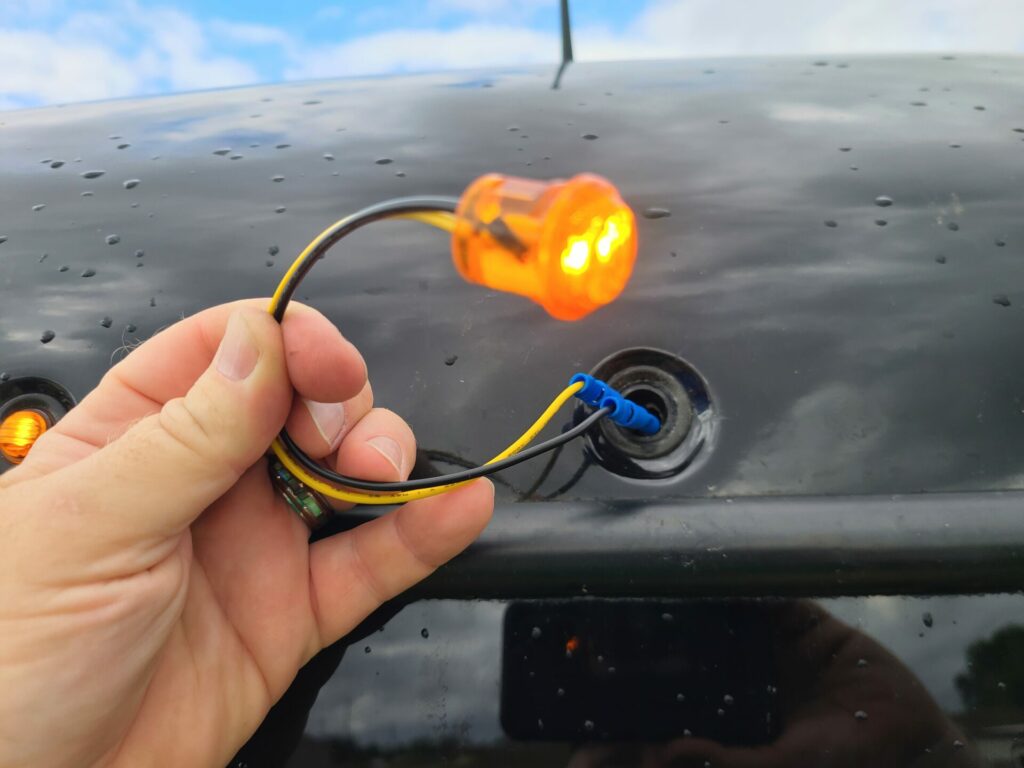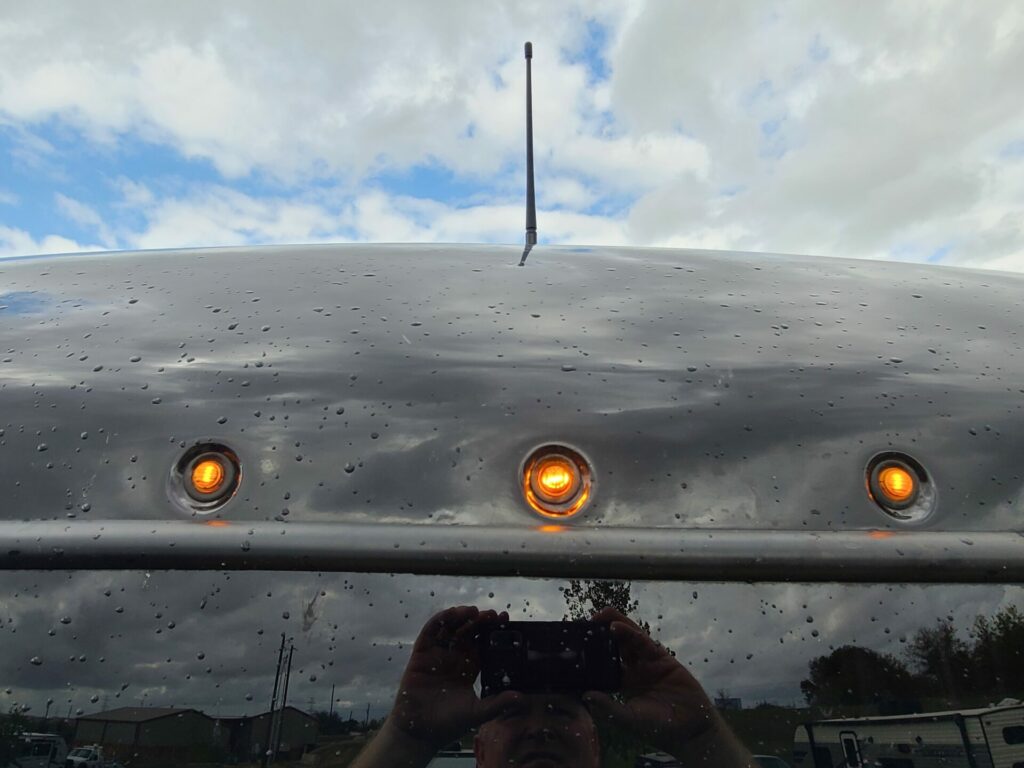 Conclusion
If any of the marker lights on your RV burn out or just quit working rest assured that changing them out is a simple fix anyone can do. The hardest part is finding the right replacement lights. You can go directly to the manufacturer but you will pay a premium to get parts from them.
Changing out the marker lights is quick and easy, give it a shot if yours are burnt out.
Thank you for taking the time to read our article. Have any of your lights burnt out? What did you think of the change out? If you have any questions or comments please leave them below. We'd love to hear your thoughts.
If you're looking to build your own home-based business like we have with this webpage, check out Wealthy Affiliate.
Wealthy Affiliate is an all-in-one platform that you can build your whole affiliate marketing business on. It combines training, software, and website hosting into one. This makes the whole process of starting an online business from scratch much easier, especially if you're new to building a website.