The Little Longhorn Saloon is a cozy dive bar. Great for music, two-stepping, and a few beers. Less great for the crowds that come for bingo.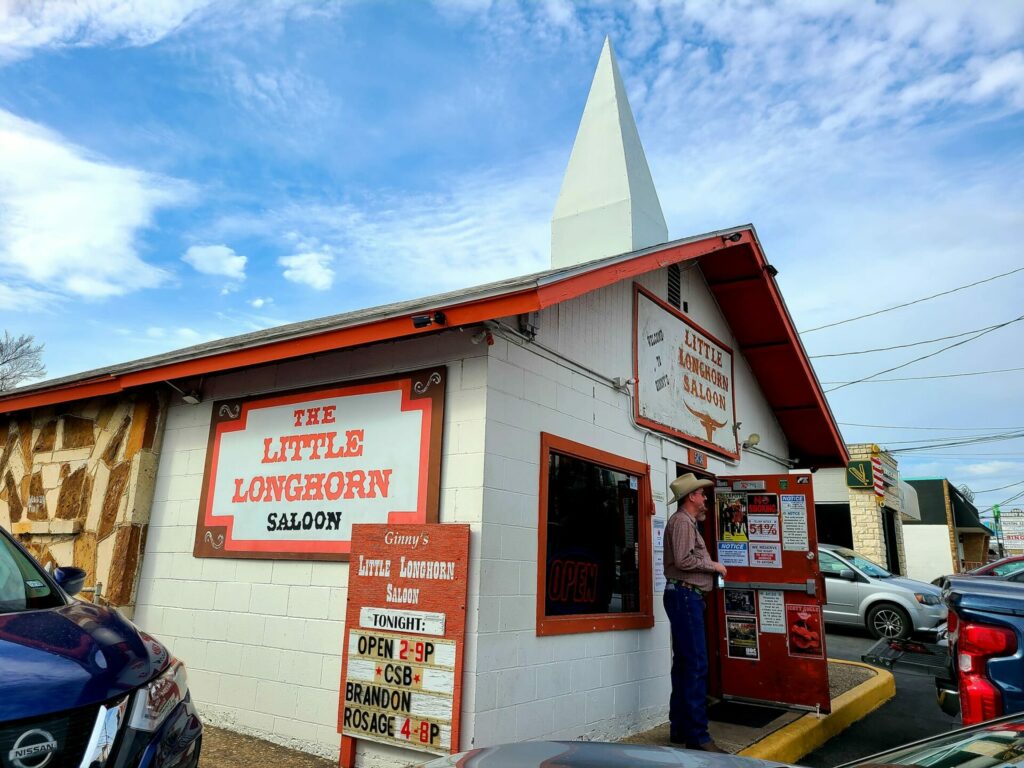 For over 40 years Little Longhorn Saloon has hosted some of Austin's best live music, featuring honky-tonk country, folk, rockabilly, and good ol' rock and roll. More than 10 bands play the venue per week, with over 600 bands in a year, and for the last 25+ years, Chicken Shit Bingo has been a Sunday tradition making it one of Austin's weirdest weekly events.
This post contains affiliate links. As a participant in Amazon Associates and various affiliate programs, we are compensated when qualifying purchases are made through our referral links at no additional cost to you. Full Disclosure
What is Chicken Shit Bingo?
First things first – Chicken Shit Bingo is exactly what Chicken Shit Bingo sounds like. As in, if you have a passing familiarity with the concepts of bingo and chickens shitting, you're already pretty close to unlocking the mystery. Actually, it is more like Chicken Shit Roulette in my opinion.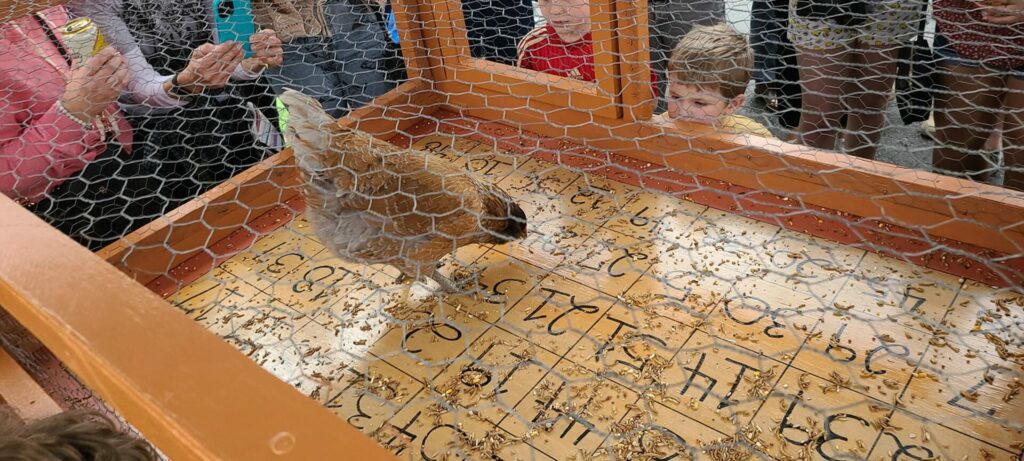 Chicken Shit Bingo started when a local musician approached the bar's previous owners, Don and Ginny, with an idea he brought back from California. There, he had seen cow shit bingo, but he suggested using chickens instead. Ginny's famous response was: "It's never gonna last." Today, the 25-year tradition would suggest otherwise.
The game is straightforward. From 4:00-8:00pm almost every Sunday, crowds gather at The Little Longhorn Saloon to watch chickens poop on numbered squares. If the number on the square matches your ticket, you win. There are typically four rounds of bingo.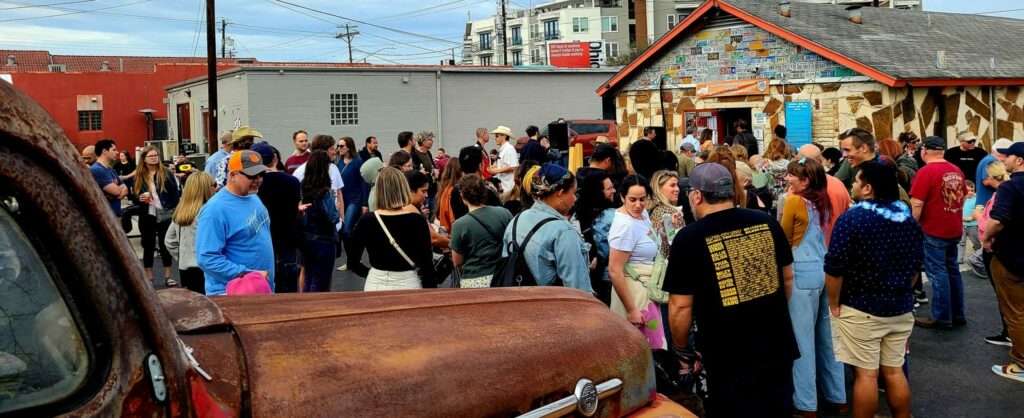 But that's just the basics. There's also music, fun, camaraderie, and lots of anticipation surrounding the unusual game, which is what keeps people coming back week after week.
Buying Bingo Tickets
Customers buy randomly selected numbers from the person in charge of the bingo board, and then they wait to see which number the chicken does her business on. The lucky winner wins a heap of cash!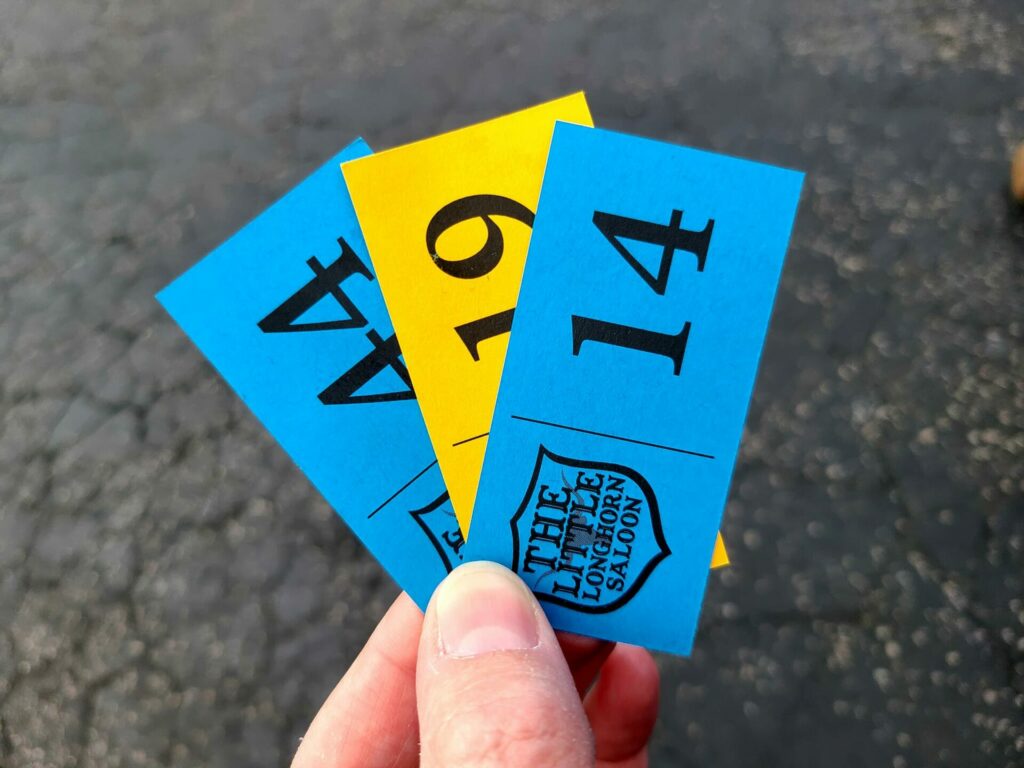 Basic tickets are a $2 donation and golden tickets are a $5 donation, all of which goes into the pot for the winnings. Whatever you do, don't call it a "bet", it's a donation.
The Chicken is then placed on the board and picks her number in her own chicken-pickin' way. The Chicken Shit Official calls the square and notifies the band. The band announces the winning number and colors. Those winners come up to the stage to collect their Chicken Shit Winnings.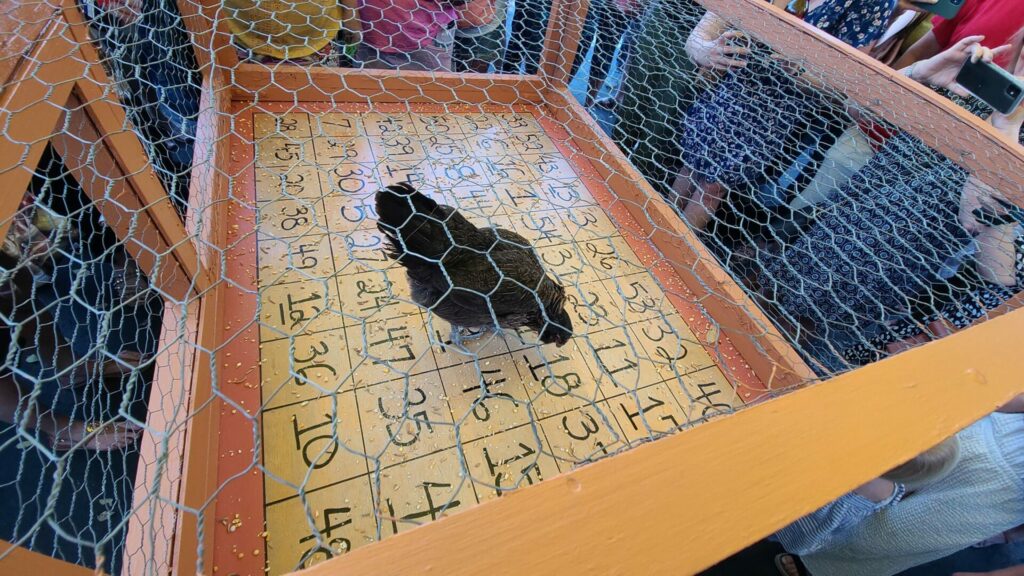 Winnings for the $2 tickets are $114, and winnings for the $5 tickets are $285.
The Games and Things to Know
We have gone to The Little Longhorn Saloon twice for Chicken Shit Bingo. Every round is a bit different in how it's run. The Chicken Shit Official announces where tickets will be sold and people start forming lines.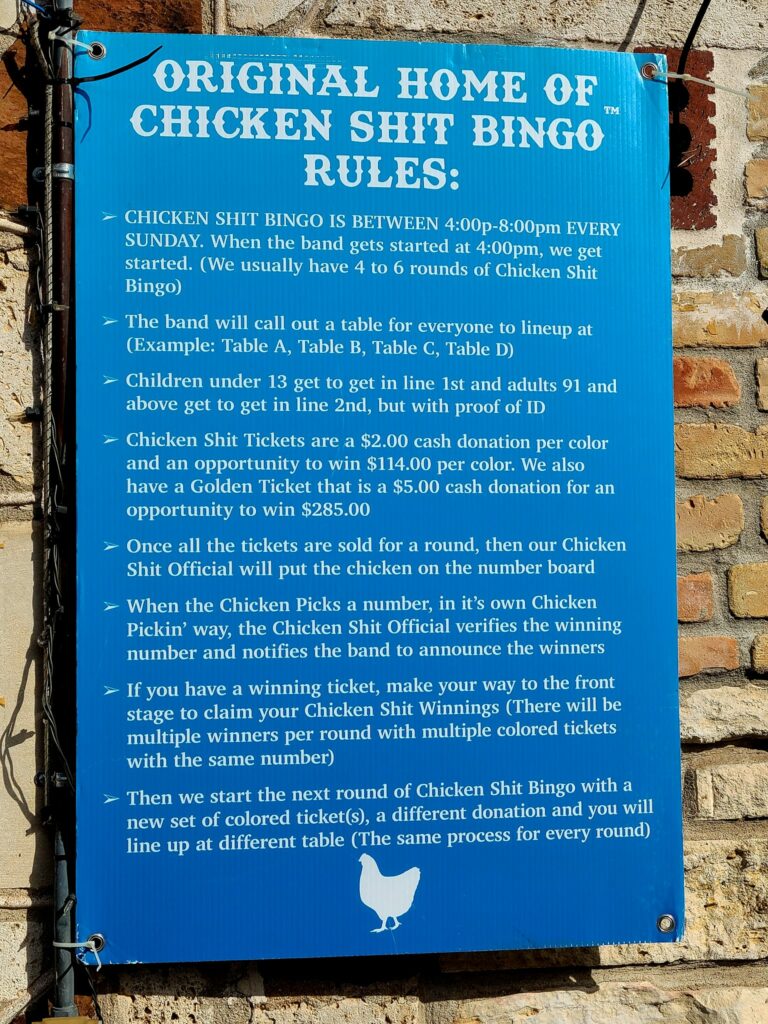 The ticket location is different each round. Children, handicapped people, and people older than 91 years old get head-of-the-line privileges.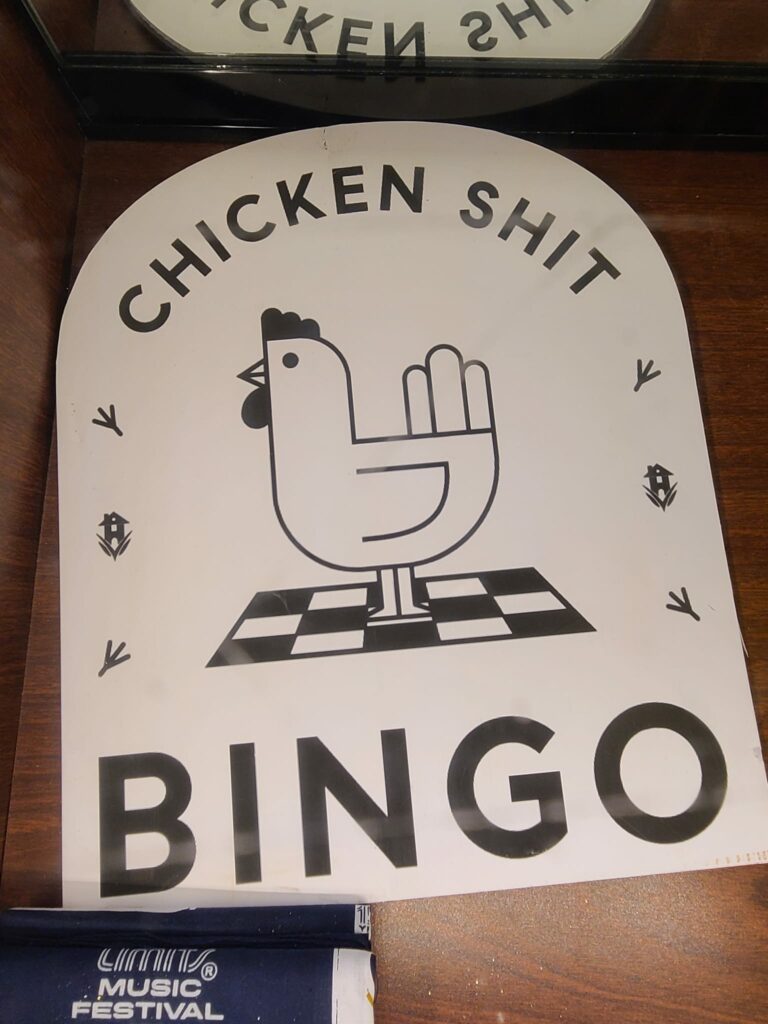 Once all the tickets are sold the game begins. You may or may not end up getting a ticket depending on where you are in line. They do sell 2-3 different colored tickets to make sure there is plenty to go around. Plus the $5 Golden Tickets.
Good Luck and Have Fun!
Location
5434 Burnet Rd.
Austin, TX 78756
(512) 524-1291
https://thelittlelonghornsaloon.com/
Conclusion
If you're looking for something fun to do on a Sunday afternoon in Austin, Texas, head on over to The Little Longhorn Saloon to listen to some great honky tonk music and play Chicken Shit Bingo. It's a lot of fun!
What interesting places can you recommend? We're always looking for neat out-of-the-way experiences to add to our list of places to visit. Thank you for reading our article. If you have any comments or questions we'd love to hear from you below.
We do all our trip planning with RV Life Trip Wizard. RV Trip Planning Made Simple! RV Life Trip Wizard is by far the best RV route planner we've found. Get your 7 day Free Trial