When looking for things to do when visiting towns we always like it when they have some sort of trail to follow. The trails are great ways to learn your way around town and see some interesting sights.
Cheyenne, Wyoming has an active group of creative and talented artists that the city has embraced fully. There is evidence of the community's support through the downtown area as well as other parts of town. As we walked the downtown area, we were impressed with the outdoor artwork on display. There were murals, bronze sculptures, and large hand-painted Cowboy Boot sculptures that adorned the city streets.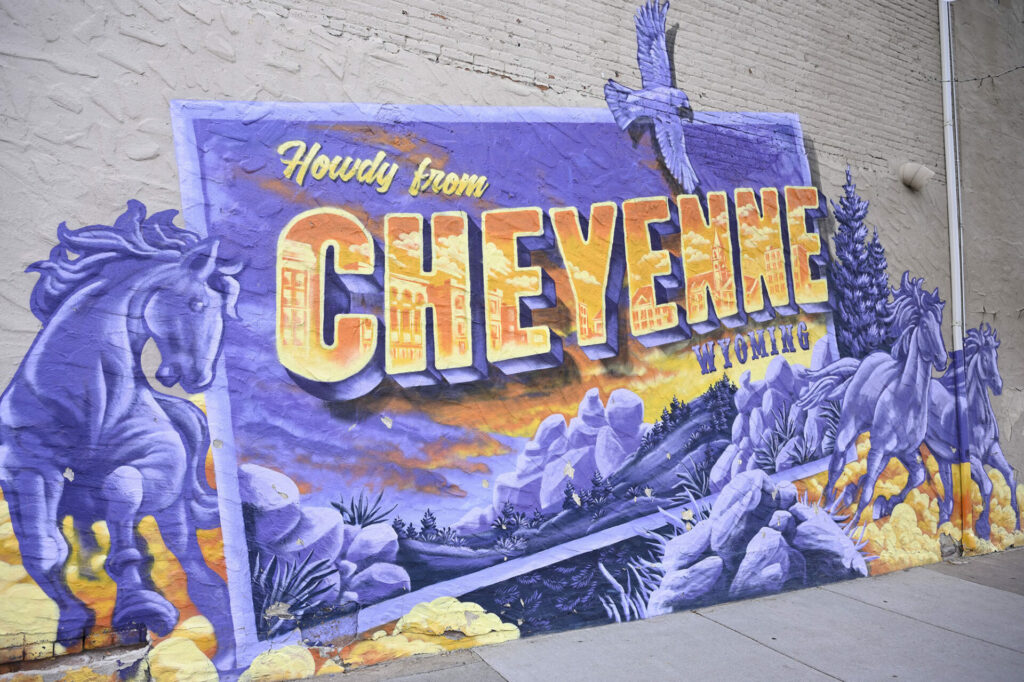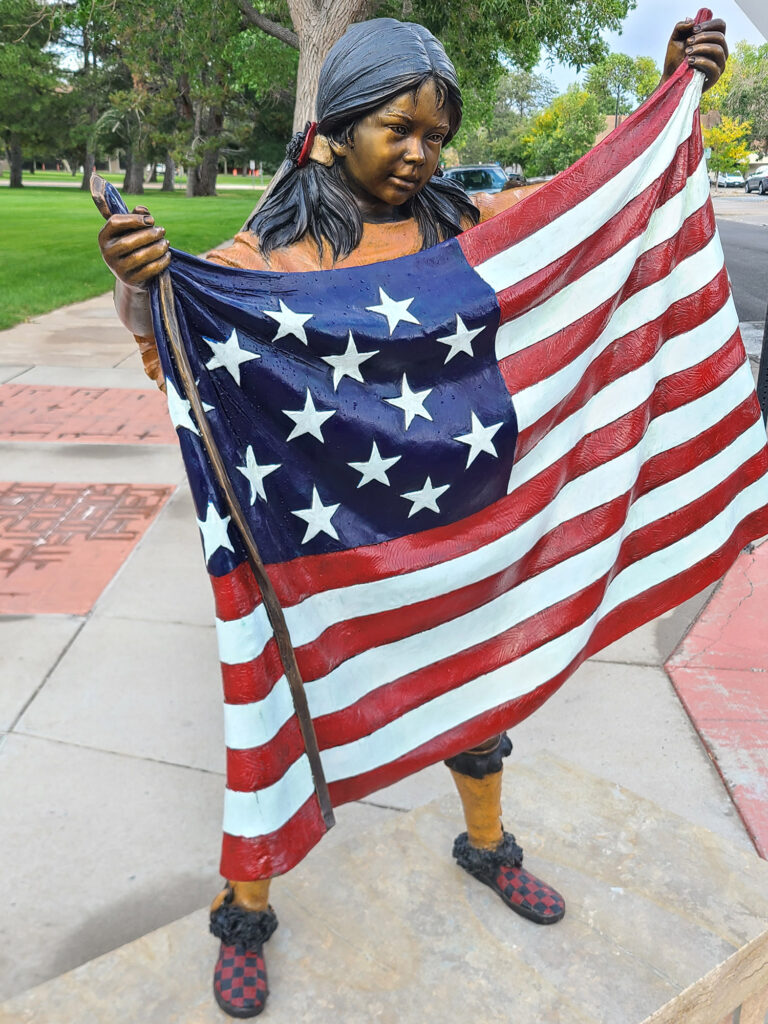 Downtown Cheyenne has some really big boots! The "These Boots are made for Talking" program was originally a joint project of the Cheyenne Depot Museum Foundation and the Downtown Development Authority. It is a unique art installation that gives Cheyenne a bit of an artsy feel in the downtown area.
How Many Boots Are There?
Home to more than 30 handpainted, customized 8-foot tall cowboy boots located at businesses throughout the Magic City of the Plains. Each boot was painted by one or more local creative and talented artists to show off Cheyenne's and Wyoming's history. Artists were contacted and commissioned to paint a boot and given very simple instructions: "If this boot could talk, what story would it tell?" Go on a scavenger hunt and find as many as you can.
Each year they are adding more boots to the collection so if you come back check them out again.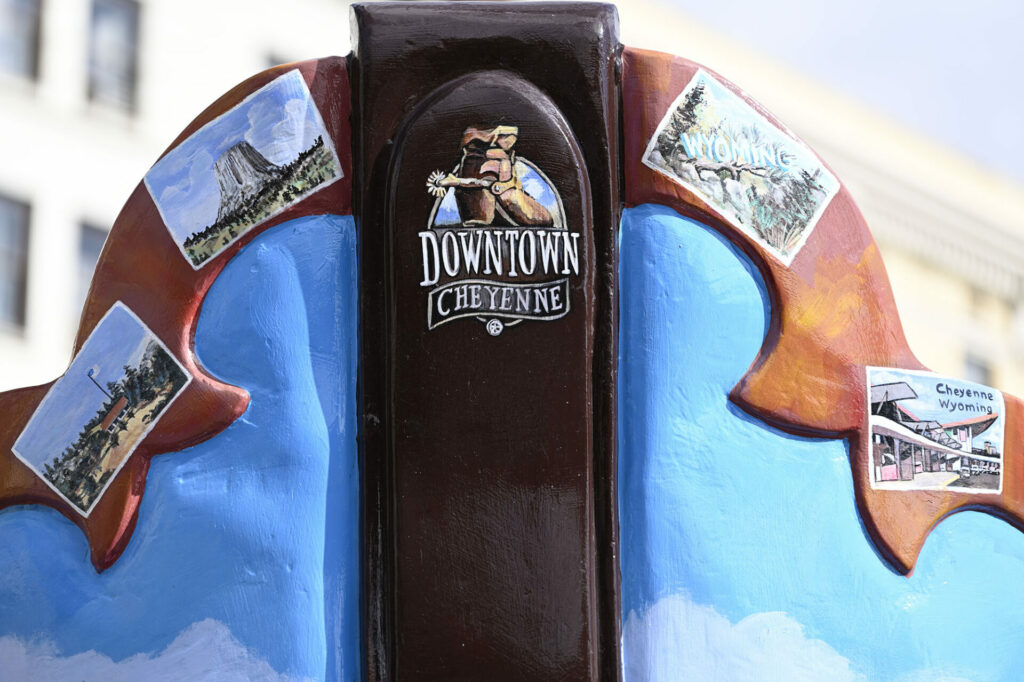 Where to start exploring?
There are 12-13 boots in the downtown area near the Cheyenne Depot so we would recommend starting in that area since you can knock out a bunch of boots in a hurry.
You can get a map for the Big Boots from the Visit Cheyenne website, but since the boots are moveable, you may spot one kicking around where it's not supposed to be. Of course, you may expect to find one, but it may have moved to a new location, too, which happened to us a couple of times.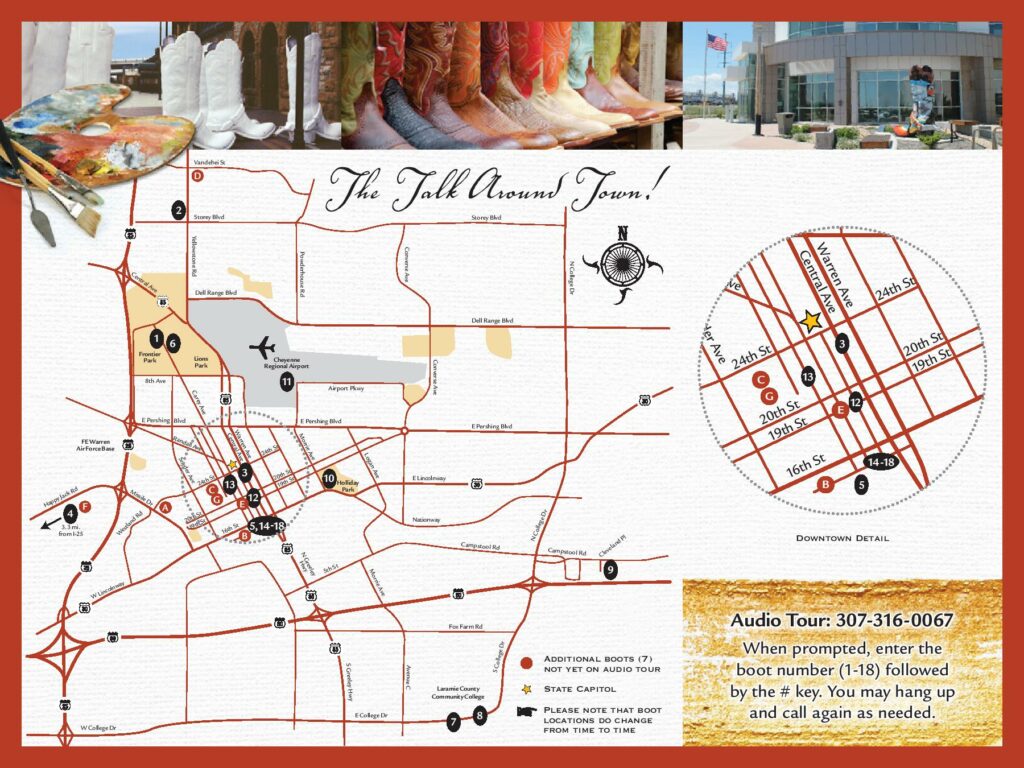 We followed the map the best we could. While we found quite a few of the boots there was a handful that had either been moved or wasn't where they showed on the map.
This post contains affiliate links. As a participant in Amazon Associates and various affiliate programs, we are compensated when qualifying purchases are made through our referral links at no additional cost to you. Full Disclosure
How long does it take?
We spent a few hours around Cheyenne tracking down the boots. Using the map we found quite a few but felt like it needed updates since we couldn't find some of the boots listed.
We would recommend checking out the boots around the downtown area, then maybe checking out the Wyoming Capital Building. It is a beautiful place with a lot of history.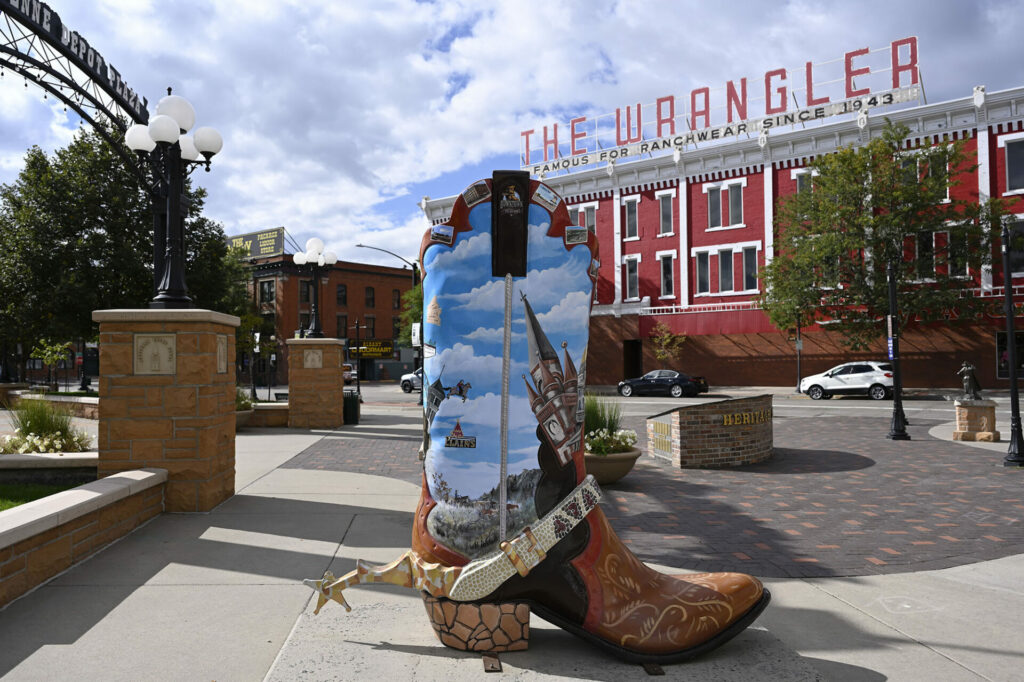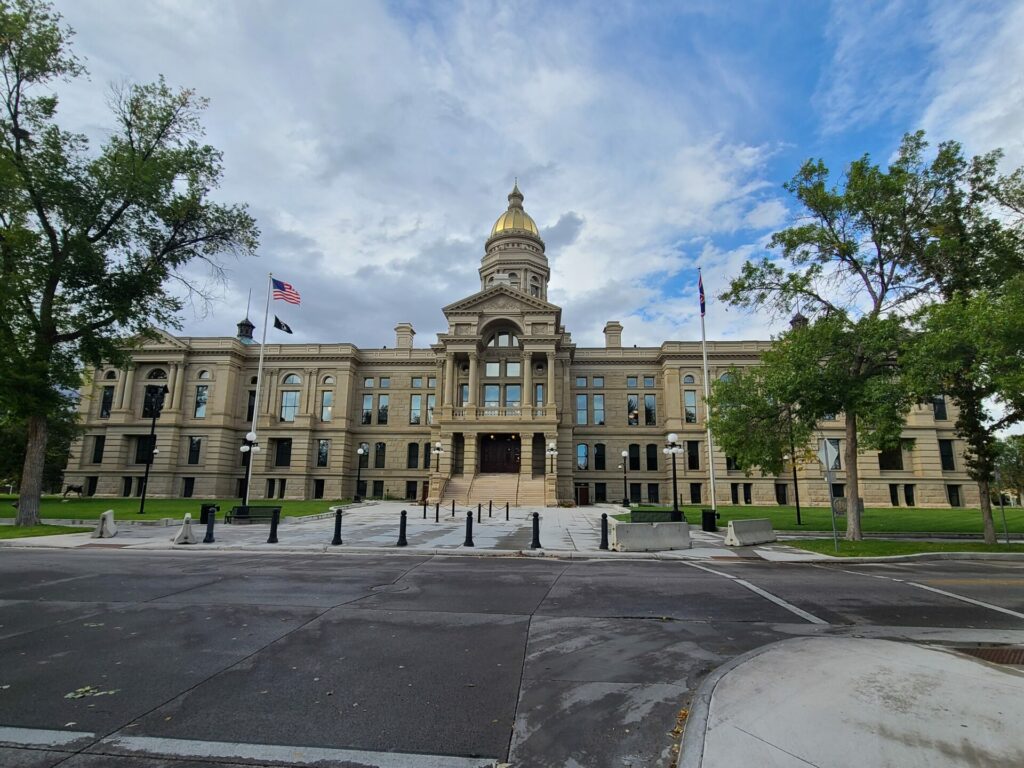 The History of the Big Boots
These Boots began as a fundraising project in 2004 to help renovate the Cheyenne Depot Plaza in front of the historic Cheyenne Depot – turning it from a block-long blacktopped parking lot into an attractive, landscaped plaza full of historical markers and sculptures for the enjoyment of tourists, with plenty of room for community-drawing events such as Farmer's Markets, and stages for entertainment events such as the Friday Nights on the Plaza concert series to delight Cheyenne's residents.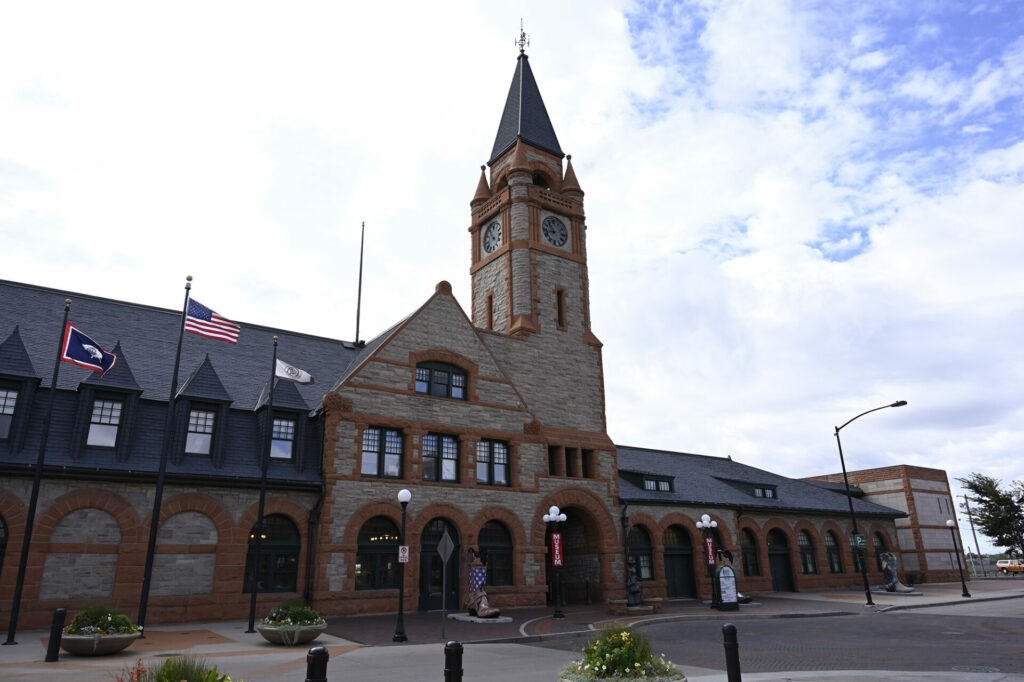 Dozens of artists from the Rocky Mountain region were contacted and commissioned to paint a Boot. Their only instruction: "If this Boot could tell a story, what story would it tell?"
The painted Boots were then placed on display inside the Depot for the community to enjoy until they were auctioned in October 2004, with buyers coming from Wyoming, Nebraska, and even as far away as Sedona, Arizona.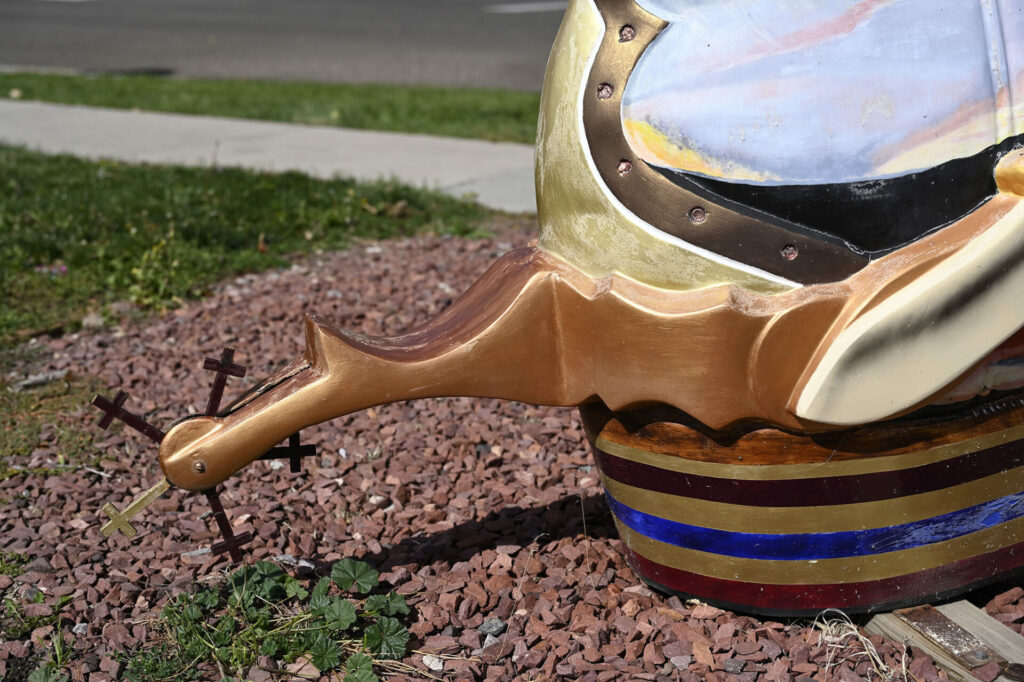 Most of the Boots did stay in Cheyenne – on display around the completed Plaza, in front of a variety of businesses and in one case, a museum, and they were an immediate hit with visitors as well as Cheyenne residents.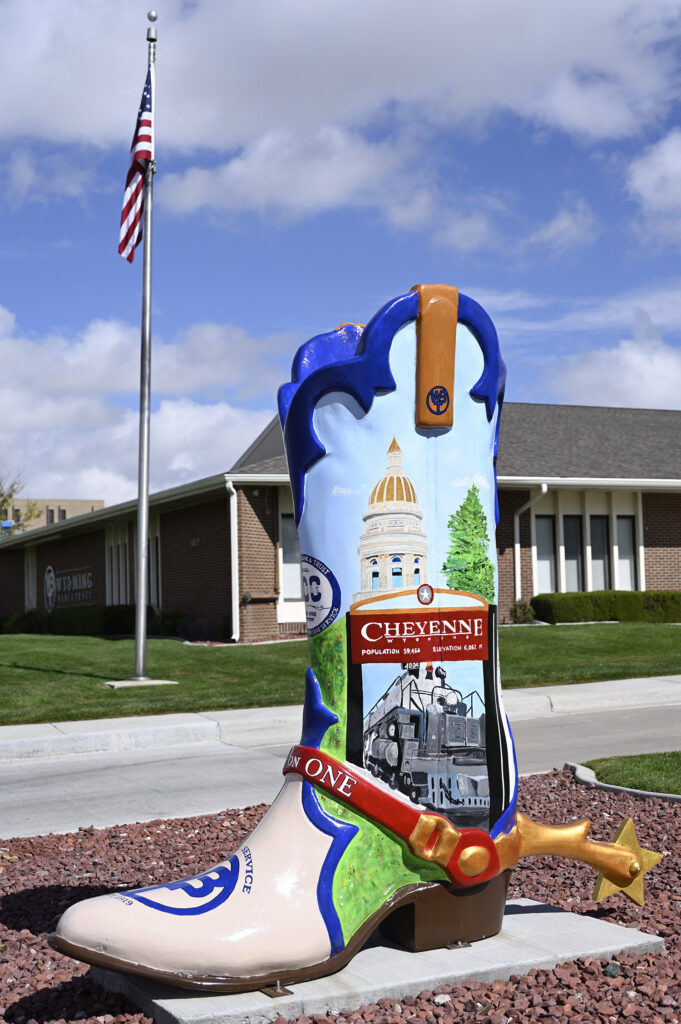 Other Trails We've Explored
Conclusion
If you're looking for a fun adventure for the whole family finding all the Big Boots around Cheyenne is a great way to spend a day. You will learn the lay of the land, see some interesting sites and share some time with your loved ones.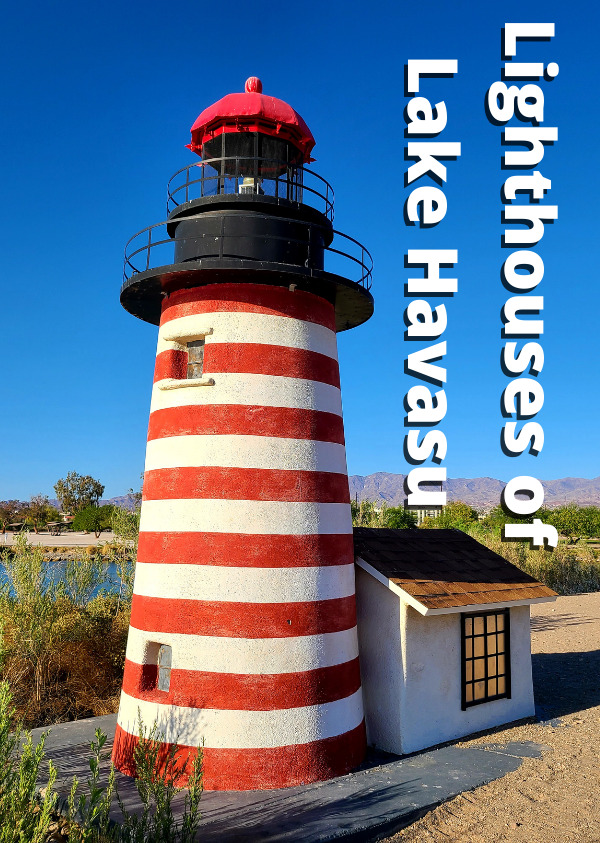 What interesting places can you recommend? We're always looking for neat out-of-the-way experiences to add to our list of places to visit. Thank you for reading our article. If you have any comments or questions we'd love to hear from you below.
We do all our trip planning with RV Life Trip Wizard. RV Trip Planning Made Simple! RV Life Trip Wizard is by far the best RV route planner we've found. Get your 7 day Free Trial