A couple we worked with in West Yellowstone told us about their experience Gate Guarding. The money we could make piqued our interest. We learned that as a couple we could make around $200 per day, $6000 per month. We joined a Facebook Gate Guarding group and looked on Workamper.com for information. Before we left Yellowstone, we decided we would like to try Gate Guarding while in Texas this winter.
We had to go back to Texas to have our furniture re-reupholstered. While there we decided to upgrade the floors and do some other upkeep on our motorhome. All the work we did put a strain on our savings account. We knew we needed to get some money back in savings. Gate Guarding seemed like a great way to do that.
Contents
Note: Some of the links in this article are affiliate links.
GoFullTimeRVing.com is a participant in the Amazon Services LLC Associates Program. As an Amazon Associate, we earn from qualifying purchases linking to Amazon.com and affiliated links. When you use the links on this page to make a purchase, we may get a small commission and you may get a great bargain. You don't pay anything extra by purchasing through these links. It's a win-win all around. See our Full disclosure for more info. Thank you!
What is Gate Guarding?
Gate Guarding is a security position where you watch over a gate and log traffic in or out on an iPad or paper log. Oil and gas companies may hire security contractors to inspect and sign in vehicles that arrive at the main gate of an oil or gas drilling location.
Most gates are manned 24 hours a day, seven days a week making them good jobs for RVing couples. The Team gates are responsible to provide 'round the clock security. You reside and work out of your RV on-site at the gate. The company may require, or traffic may necessitate, that one person is always up. To do this, you and your partner will have to work in shifts. You will have to figure out the distribution of work hours between you and your spouse. Two 12-hour shifts leave little time for being together. On most gates, one of you must be awake and ready to sign in vehicles at any hour of the day or night.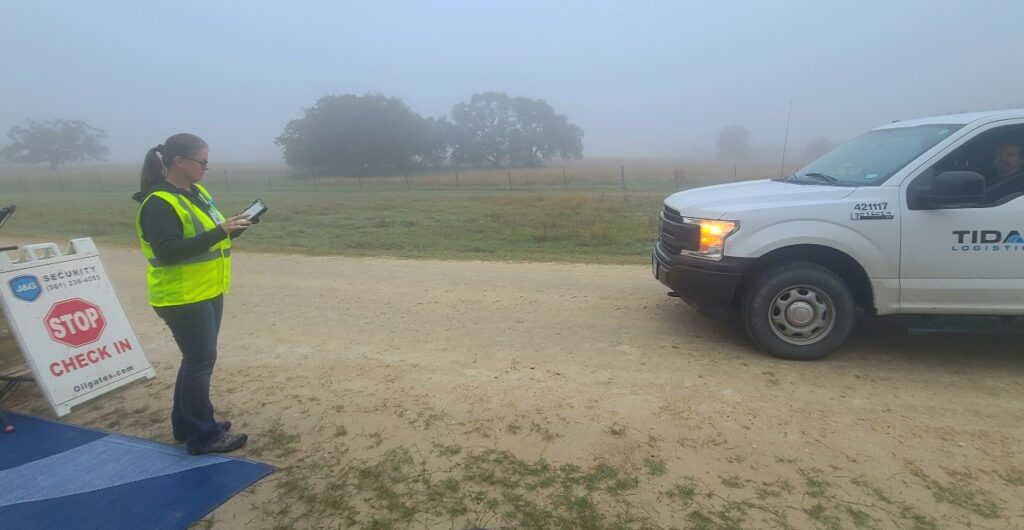 There are also some gates that have solo people working on them. Solo gates are generally 12-
hour gates, day or night. Most solo gates require the guard to work from his/her own vehicle. Normally with these gates, you would provide your own housing not on-site.
One thing to keep in mind is that although you're working 12-hour shifts, you don't actually WORK that much.
Although most traffic will occur in the early morning and late evening when the oil rig crews change shifts, other vehicles will come during your day. Traffic will mostly consist of large semi-trucks that are hauling drilling mud and water, rig crews coming and going, oil field salesmen (who you're often encouraged to refuse entry to), oil field "company men" or consultants, and oil field service employees.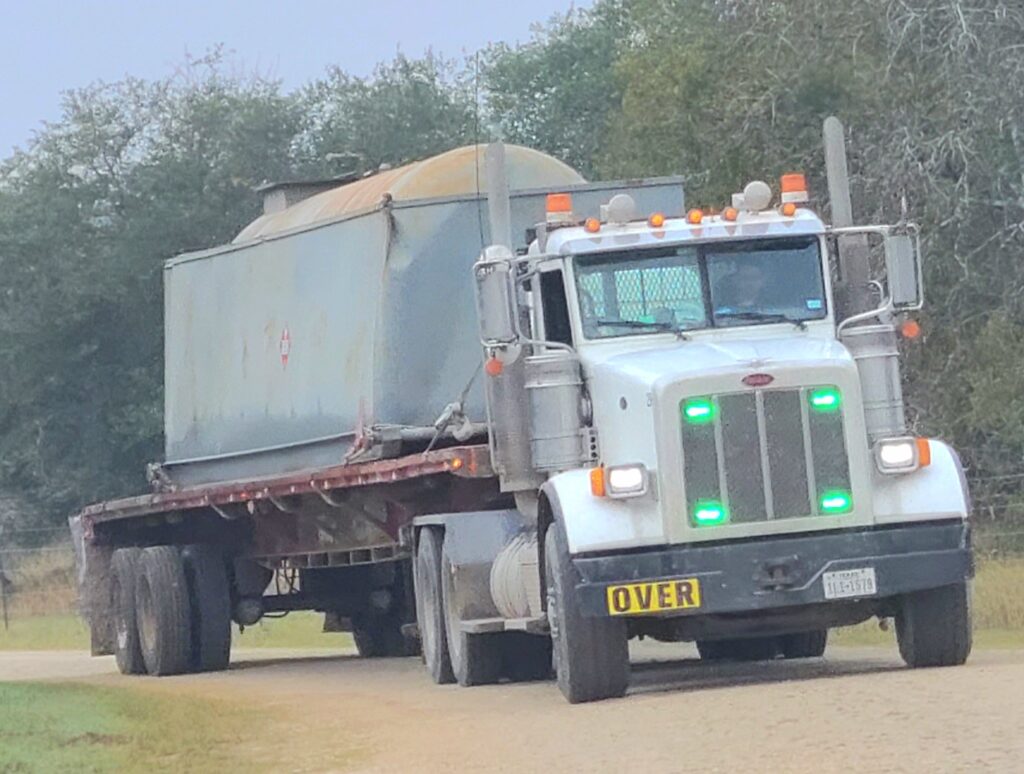 Getting Started

The State of Texas requires that security guards working the oilfield gates obtain and maintain a Level 2 Non-Commissioned Security Guard License. This license permits you to perform unarmed security work. To ensure that you are eligible for this license go to the Texas Department of Public Safety website.
There are four steps to becoming licensed:
Start an Application at TOPS (Texas Online Private Security).
Complete a Private Security Bureau Level II Course. This course takes approximately six hours to complete. There are multiple courses available by which to obtain your licensure. We took the course provided by Texas A&M Engineering (TEEX) and found it to be both efficient and cost-effective.
Fingerprinting through IdentGo provides convenient, fast, and accurate Live Scan fingerprinting services.
Completing a Background Check will serve to qualify that you are in fact eligible for Security Guard Licensure. This is done through IdentGo when you do your fingerprints.
The cost to get licensed is about $89.00-$125.00 per person, with all fees included.
Independent Contractor
What does it mean to be an independent contractor?
The general rule is that an individual is an independent contractor if the payer has the right to control or direct only the result of the work and not what will be done and how it will be done. If you are an independent contractor, then you are self-employed.
As Contract Guards, you are an Independent Contractor and will receive a Form 1099 (instead of a W-2) for your tax filing purposes. The earnings of a person who is working as an independent contractor are subject to self-employment tax. This status does afford most guards the opportunity to write off many business expenses.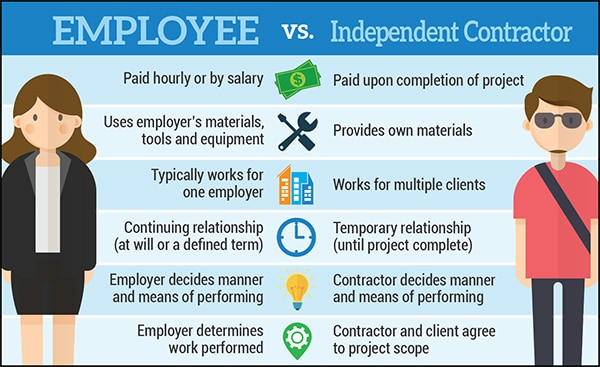 Requirements
As an independent contractor, (self-employed individual/team), you may be required to provide certain products or services to complete your gate guarding duties. Below are the items we were required to provide:
Anyone on location (including children) must be at least 18 years of age.
RV and Spouse/Partner (if interested in a Team 24/7 gate). You'll need a motorhome or travel trailer that's roomy enough to live in for long periods of time.
Dependable cell phone. We use T-mobile and had good service at our gate.
Dependable transportation.

From which to work (if working a Solo gate).
To pull RV. Or in our case to tow behind our motorhome.
To obtain groceries and toiletries, or run errands as needed.

Insurance: The company we worked for deducted for Workman's Comp, but guards are responsible for their own SS, Medi-care, 1040 taxes, and healthcare.
Driveway sensors: Like a doorbell so you know when someone is entering or exiting the job site.
Lights: To provide light around the gate area.
Hard Hat: You don't need to wear them at the gate but if you go to the pad you will.
Safety Glasses: You'll need to have them if you go to the pad.
Above all else a dependable and enthusiastic attitude.
Items Provided by Gate Guard Company
Full Hookups are Provided for your RV. The company we worked for provided us with a 20′ trailer with:

12kw generator
300g fuel tank
500g fresh water tank
300g septic holding tank and septic pump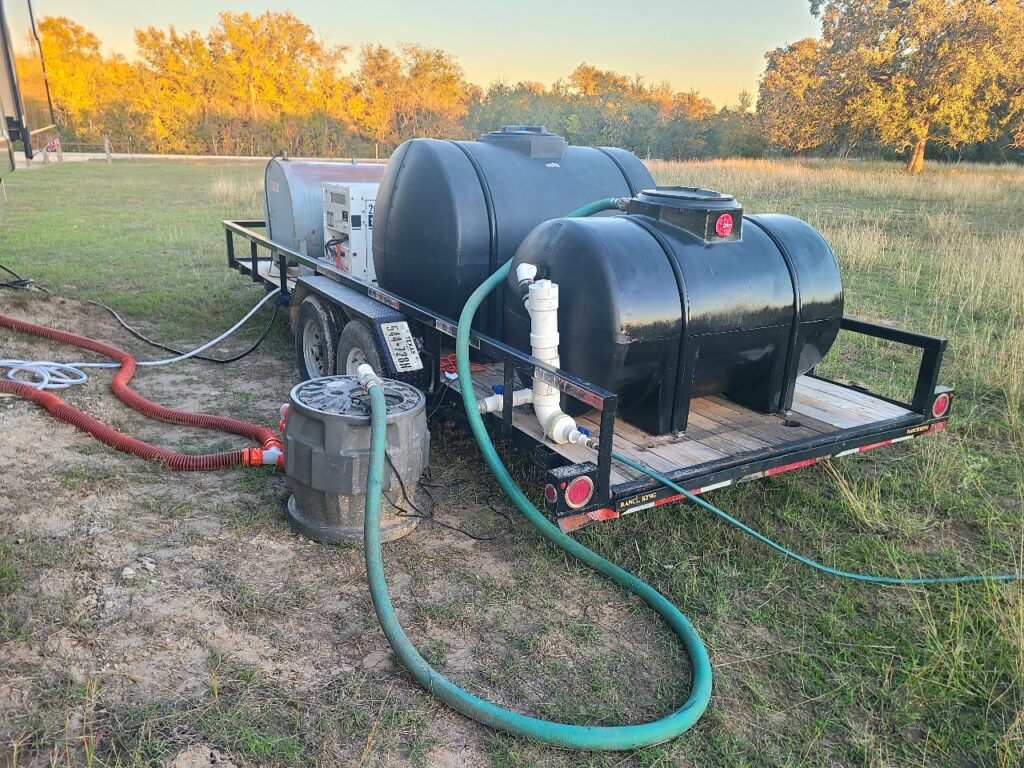 They also provide the maintenance and refreshment of these utilities and resources every two to three weeks. Tank water is usually not potable, and they may also provide you with bottled water for drinking, or you may have to supply your own. We had to supply our own drinking water.
Other Items and Accessories That Come in Handy
Besides the required items, here is a list of accessories that can come in handy if you're gate-guarding.
See our full Gate Guarding Shopping List here.
Where are the Jobs?
There are gate guard jobs in the oil and gas field areas of Texas, Oklahoma, Colorado, New Mexico, and Louisiana. You could also end up on a Wind or Solar Farm or other Construction site gates.
Gate Guard Companies
J&G Security: 512-694-2814 www.jgsecurity.com
Guard 1 Services: 713-337-4300 www.guard1services.com
SiteWatch: 903-561-7202 www.swgateguards.com
Spartan Protection Services: 432-755-6821 www.spartanprotectionservice.com
OverWatch Enterprises: 830-816-5405 www.overwatchent.com
Gate Guard Services: 361-929-6992 gateguardservices.com
Timekeepers Security: 830-431-1627 www.facebook.com/TimekeepersInc
Our Experience (First Gate)
We signed on with J&G Security. They answered all our questions and were very helpful in getting licensed. While we were waiting for our furniture to get reupholstered they told us they had two gates available. Unfortunately, we weren't able to take either of them. Once our furniture was back and our motorhome put back together we let them know we were ready to go to work.
At that point, they didn't have any gates available for us but told us we were welcome to come to their yard and wait for a gate. Their yard is south of San Antonio, Texas, just about an hour and a half from where we were near Austin. The yard has eight full hookup sites and was free for us to stay at while waiting on our first gate.
We arrived at the yard on Friday, November 18th. Anxious to get on our first gate and start making money to rebuild our savings things weren't looking good with it being Thanksgiving week. We figured that we wouldn't get a gate until after the holiday. But while we were out wrapping up our Thanksgiving dinner shopping on Wednesday, I got a call from Justin, our operations manager. He asked if we were ready to go to work. Of course, we were!
We headed back to the yard to pack up and hit the road to our first gate. Sergio, one of the maintenance guys sent me a pin drop for the location of our gate. An hour and a half after the call we were on the road to a location southeast of San Antonio. Hoping to be set up before dark we had to hustle along.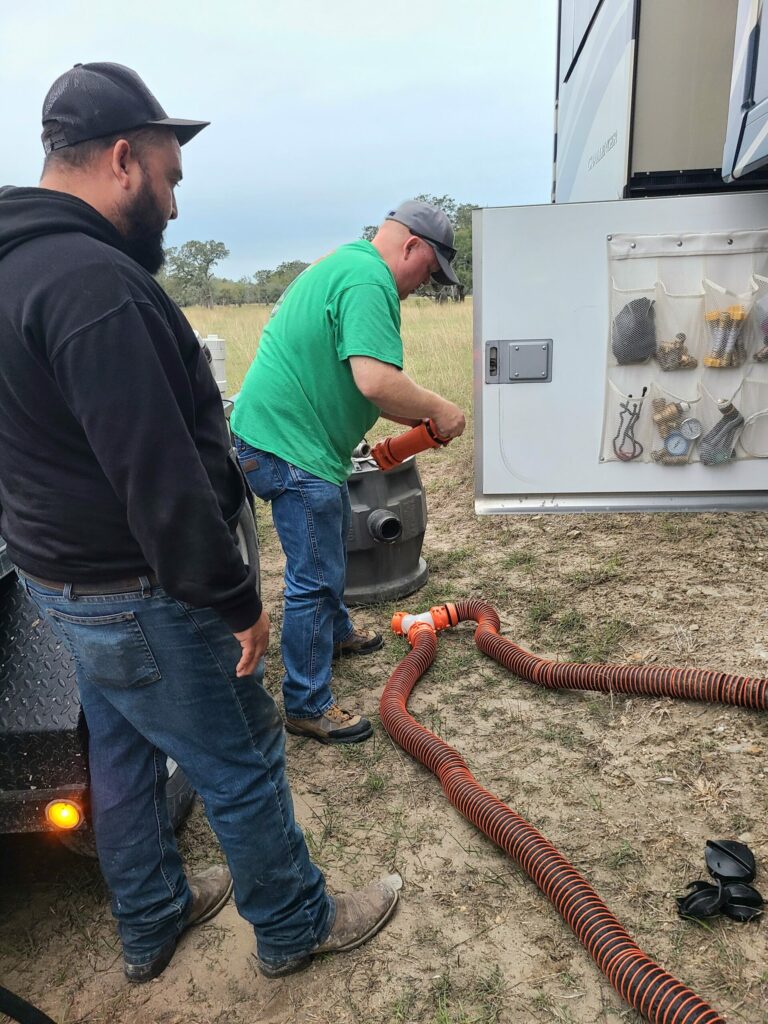 When we took the call Justin told us that the gate was a Spud Rig and it would be a short-term gate. I found out a Spud Rig is sent in before the main drill to drill a pilot hole for the wells and they go fairly fast. This site has four wells so four pilot holes would be dug.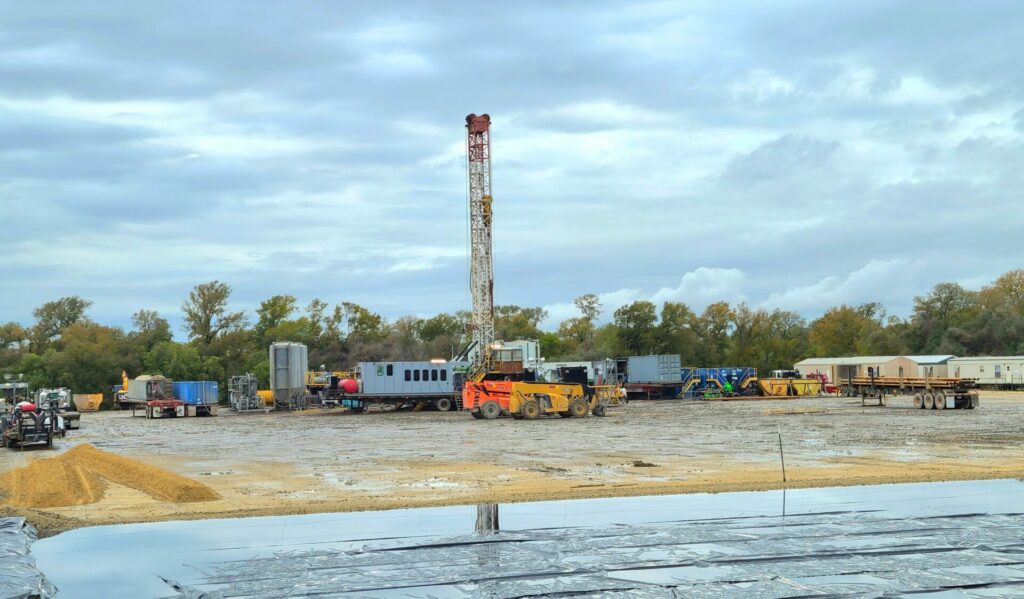 Arriving at the gate on Wednesday, November 23 the rig was already on site and drilling underway. Sergio helped us get set up and showed us how to use the iPad and the full hookups trailer with the generator, water, and septic. Once set up I took the first shift starting at 6pm. Trucks and crew members started arriving and I logged them in on the iPad as I was shown. Being a 12-hour shift the first night was a struggle since I'd been awake since about 7am.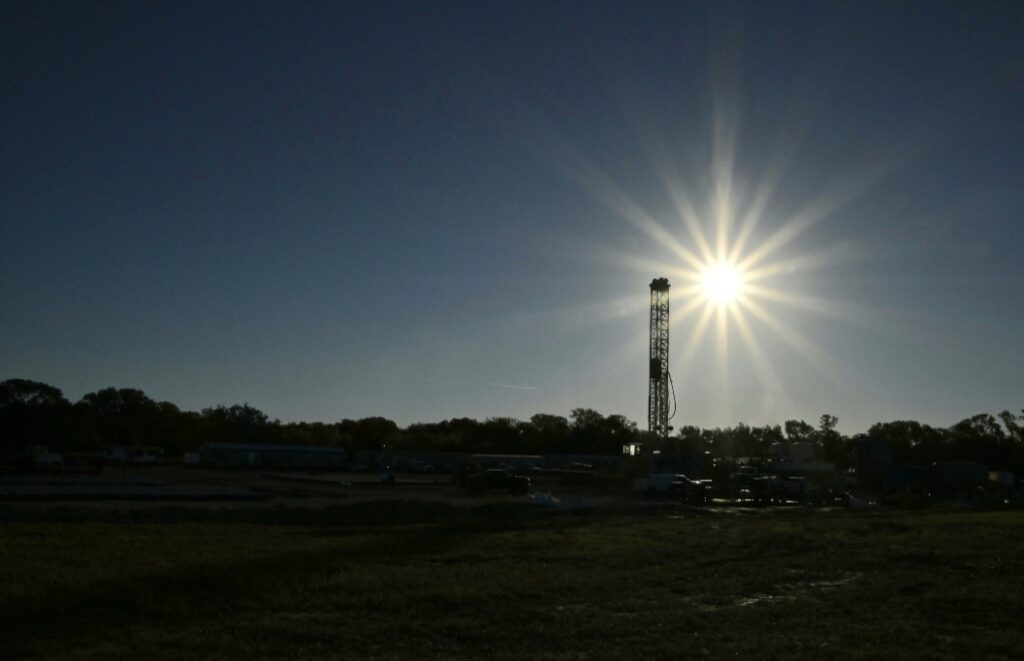 I made it through the night and Lisa took over on her shift at 6am. The work is really easy it consists of just checking vehicles in or out on the iPad. We only had to log the cars and pickups, we didn't have to log the semis.
The gate we got had a nice level pad that made it easy to set up our coach. There was grass for the dogs to enjoy, although it did get a bit muddy in the rain. Nearby there are some ranches with exotic animals but the one we were on just had cows and horses. Lisa loved that there were animals she could see. We really liked the site! The owners and crew were all nice and friendly.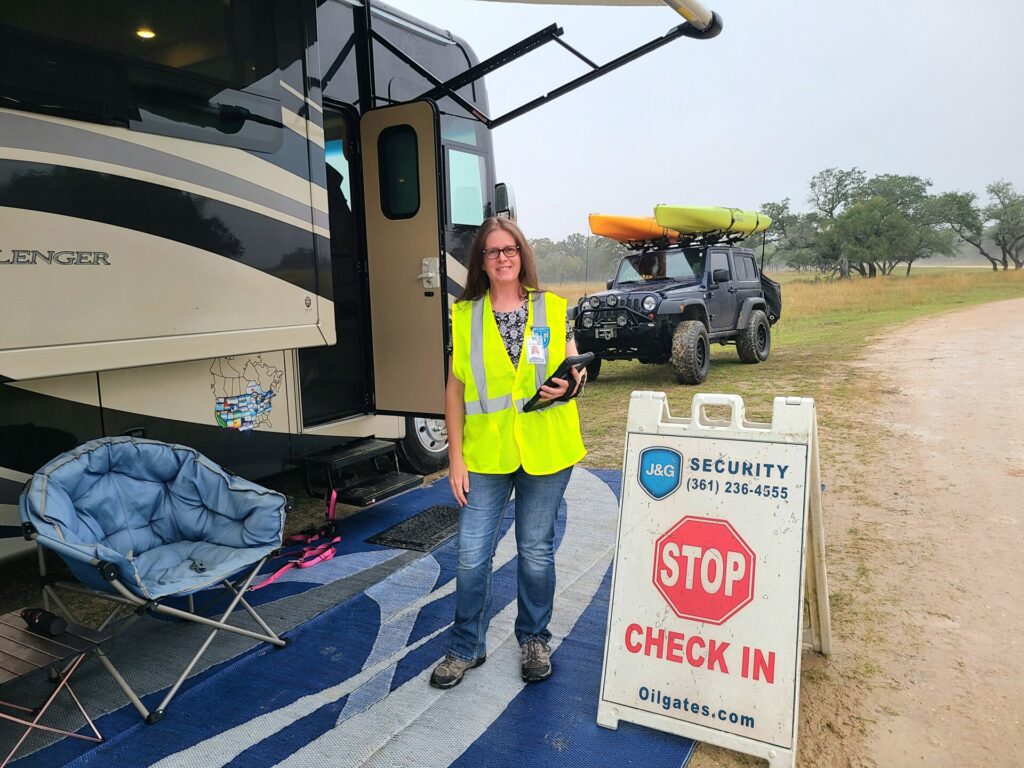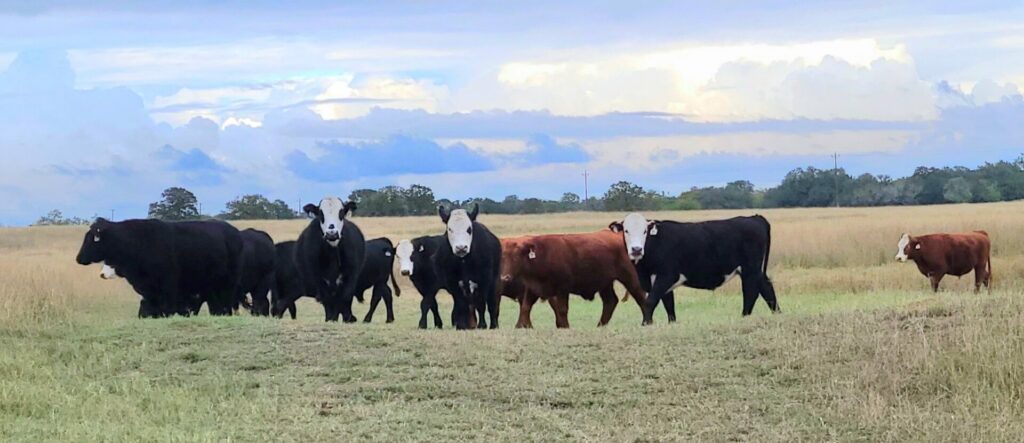 Lisa would have 30-45 vehicles come through on her shift and I would have 15-20 on my night shift. It wasn't busy at all. This job gave us plenty of time to watch tv, read books, play with the dogs, and work on this blog.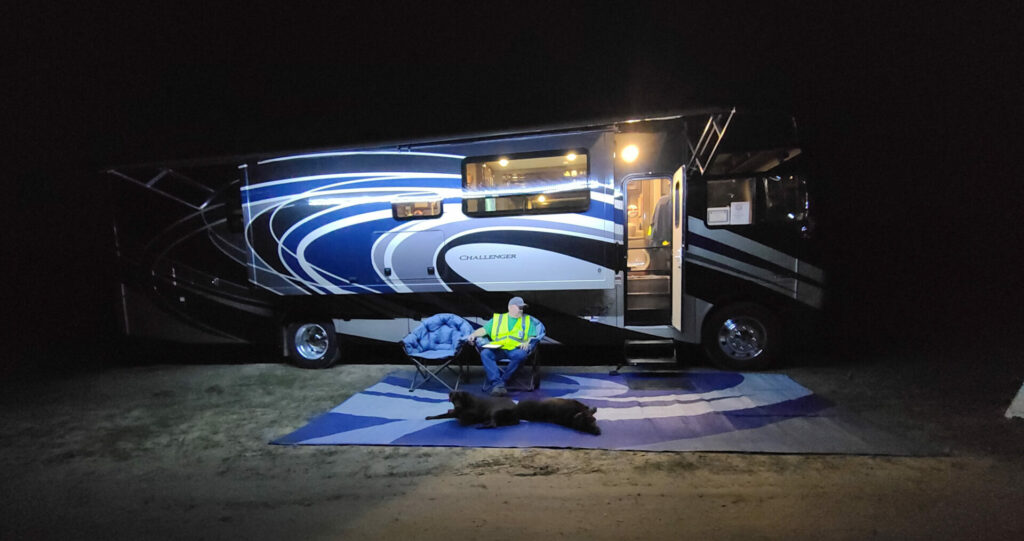 Sierra and Ruby aren't really like guard dogs, they are more like Walmart Greeters! But they loved being able to hang out a lot more than normal and enjoyed us being around all the time.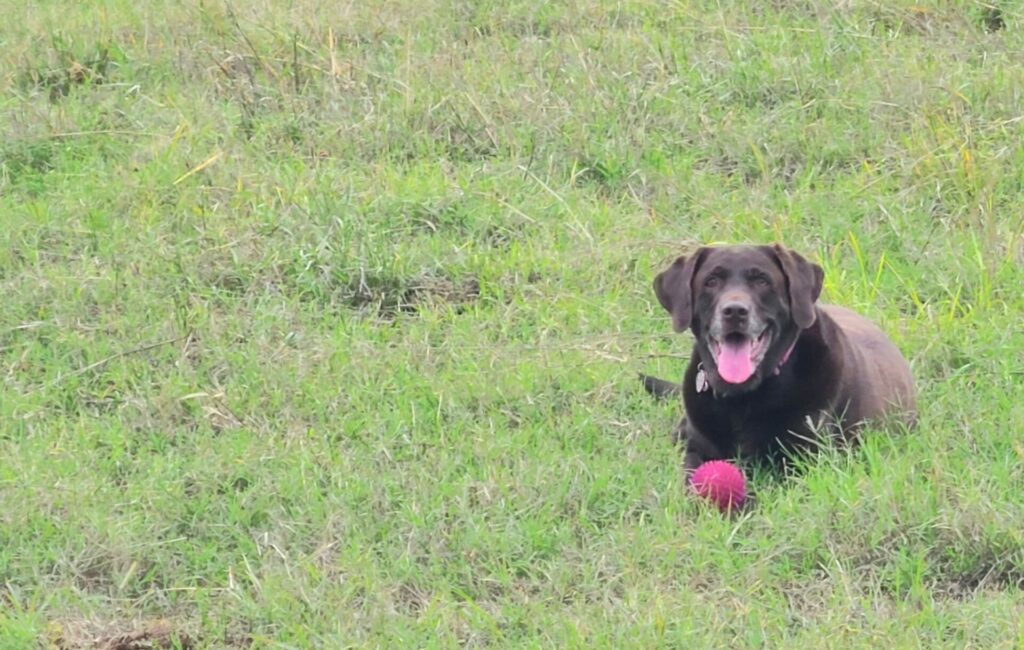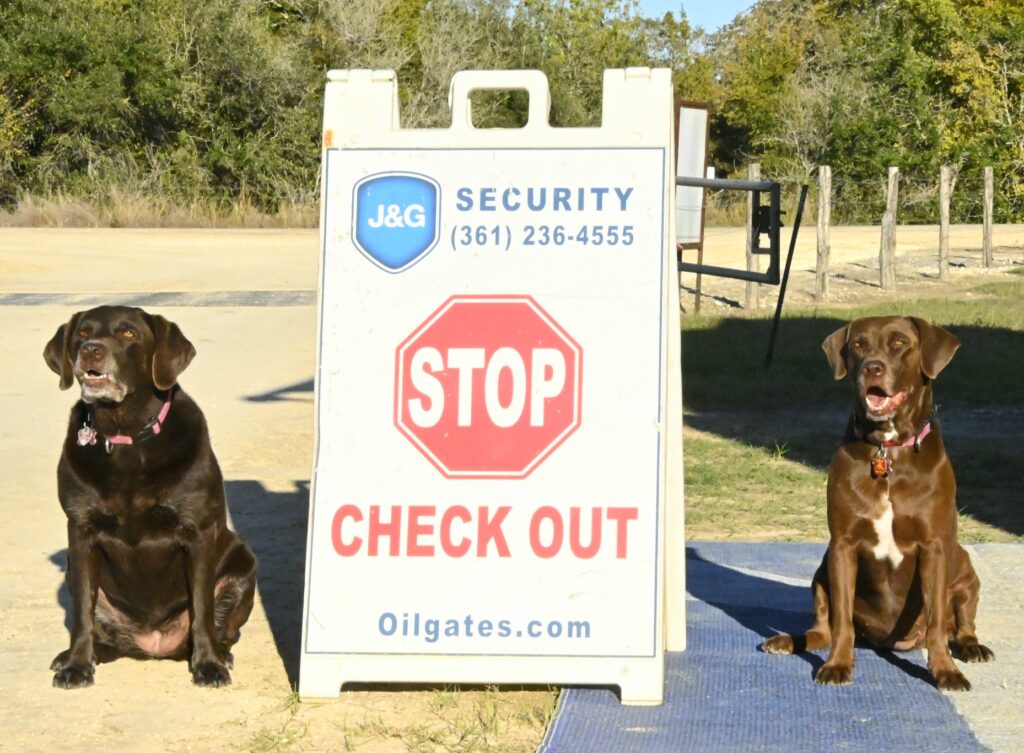 Justin said the Spud Rig would move fast and he was right, just 10 days after we arrived, Lisa had the pleasure of watching all the trucks haul off the rig and gear to their next site. It took seven hours for them to remove everything from the well site and you would hardly know they were even there.
We remained at our gate for two more weeks after everyone left. We would let in 5-6 trucks per day to do whatever they needed to do down at the well site. December 17th we moved a couple of miles away to cover another gate that had just completed the spud rig drilling too.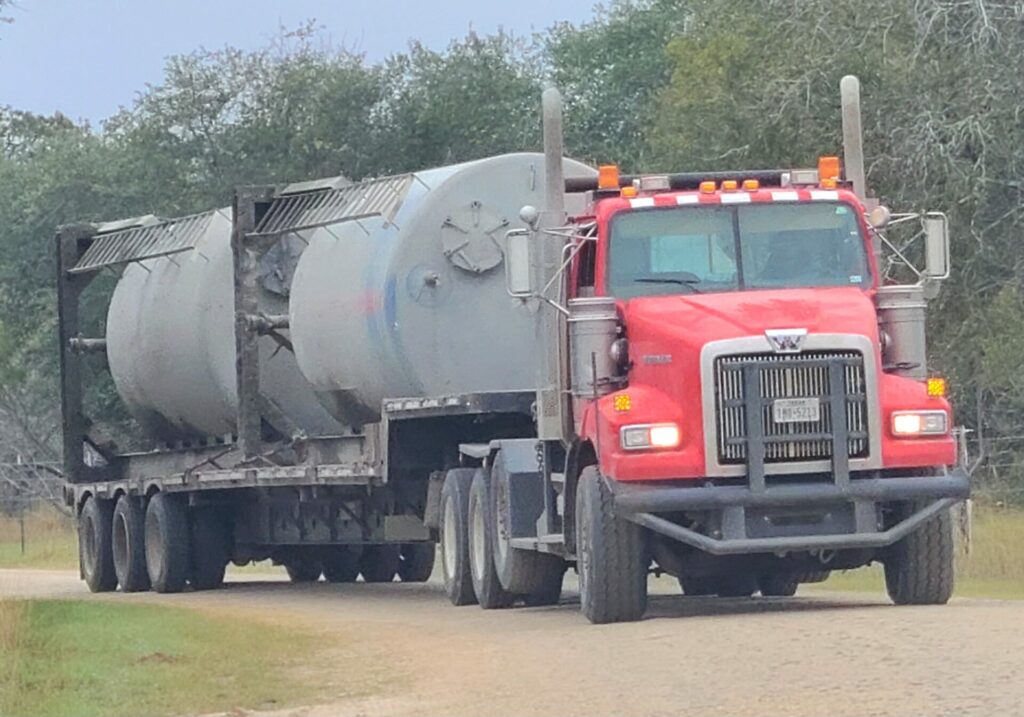 Gate #2
Our second gate is only a couple of miles as the birds fly from our first. This one is a bit different. The road into the site is brand new so there isn't the best place to park like our first gate. We are totally surrounded by dirt. No real grass for Sierra and Ruby.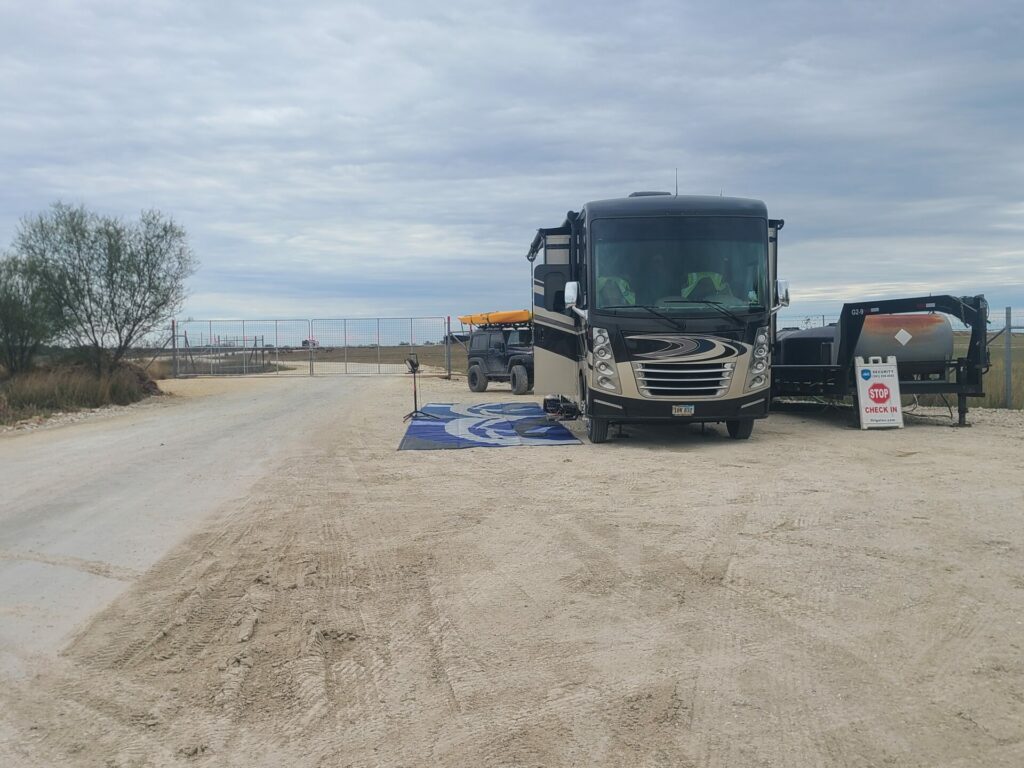 On this gate, our job is to make sure the exotic animals don't get out. Since the spud rig already completed its work, there really isn't much to do. Just keep the gate shut unless someone shows up to go to the site.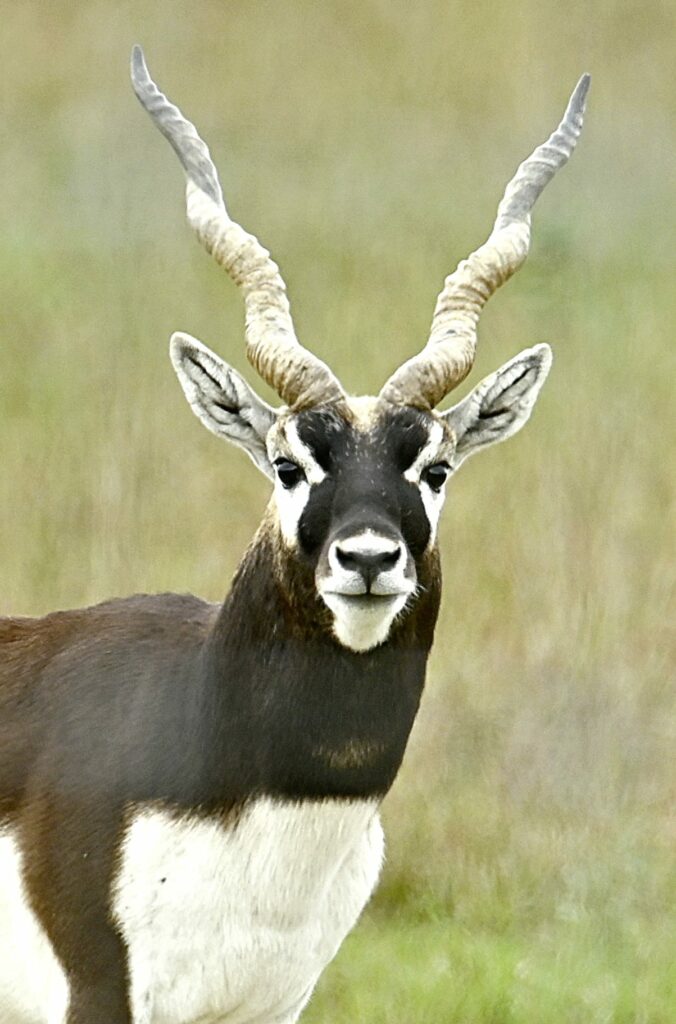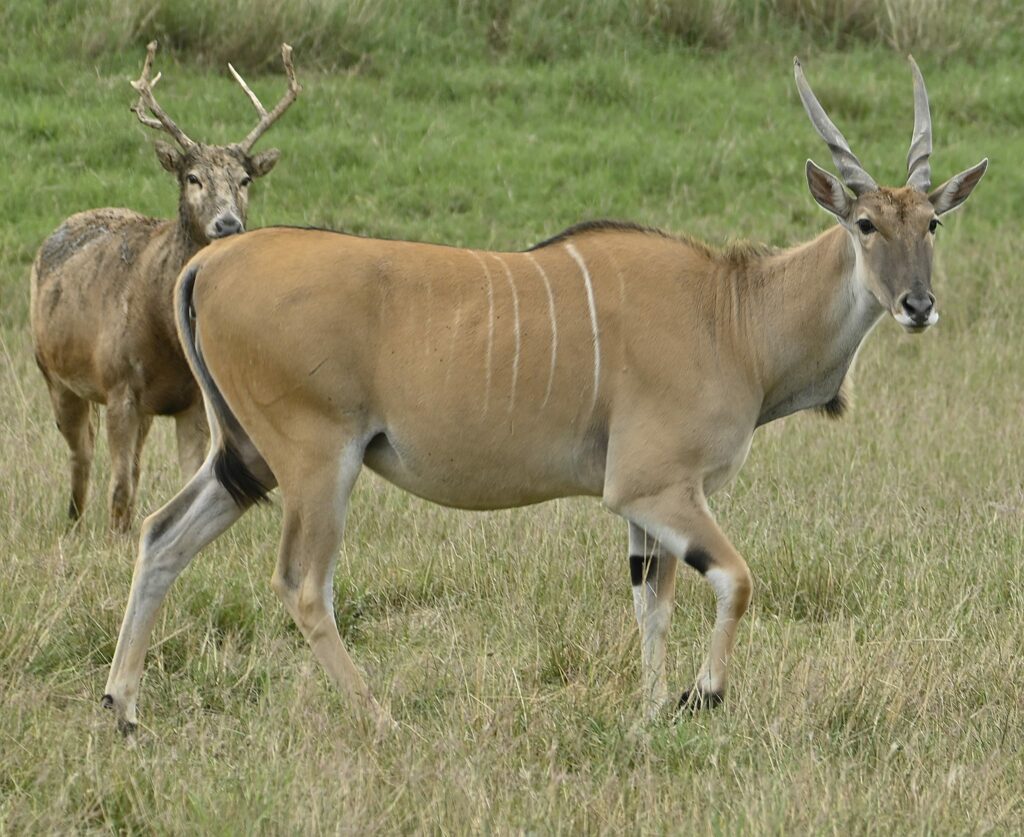 So far the worst thing about the job was after a rainy day all the mud around the area.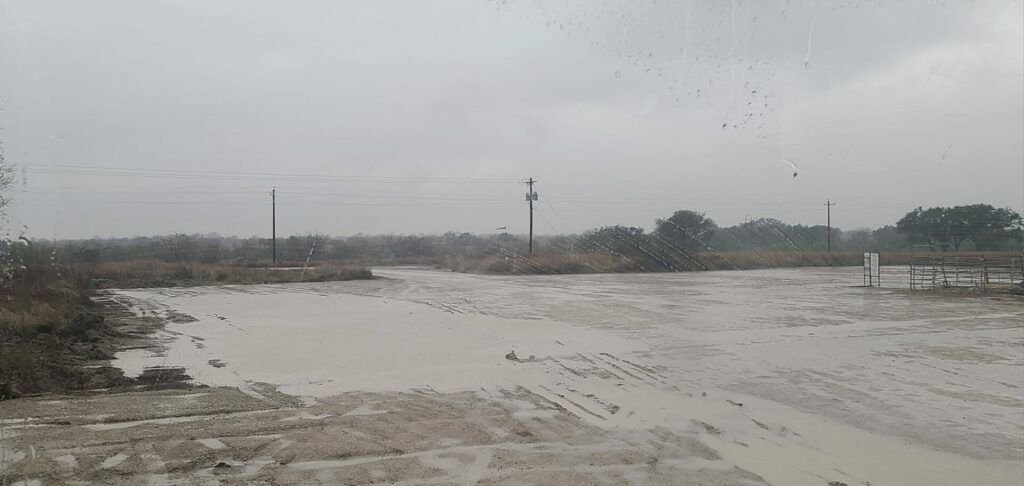 Being a new site with new road and pad there are a lot of areas that are not compacted and some areas that collect water.
Keeping the motorhome clean has been the biggest part of the job so far. But with not much else going on there's plenty of time to keep things clean.
Common Gate Guarding Questions:
What does an oilfield gate guard do?
The job of gate guard consists of parking your RV at the entrance to an oil well drill site and checking in and out all visitors, deliveries, and employees.
How do guards not get bored?
If security guards want to avoid boredom on the job they need to mix it up a bit, giving themselves some mental and physical variety. Simple exercises can help the body stay more alert.
Gate Guarding is not for Everyone
By now, you may have figured out that oil field gate guarding isn't for everyone. .You will not be able to leave and go off-site together. Only one of you can go do the shopping or run errands. The nearest town with a store could be 50 miles. You will find most gate guards get about 6-7 hours of sleep on average. Your rig may have seemed large when you bought it, but those walls close in when you are cooped up in it.
You are expected to log a vehicle in as soon as it crosses the gate line. You won't last long if you have to wake up and stumble outside for every vehicle. Many experienced guards set up a shelter and sit outside waiting.
The wind seems to blow constantly in Texas, often cold in Fall and Winter and hot in Summer. All day and night. With that wind comes fine powdery dust. The wind blows it into every nook and cranny and you will be cleaning it constantly. When it rains, that dust becomes sticky gooey mud. Then the wind blows everything dry, and that mud turns almost like concrete from which the dust blows off. We vacuum and clean a few times a day. It's the only way to keep up with the dirt. One good thing is you usually have plenty of time to clean between people coming or going.
I don't want to make this too horrible, but then you have the critters. Bugs of all shapes and sizes, and yes everything is bigger in Texas! Rattlesnakes and scorpions are common. The snakes like to lie on the warm road in front of your rig on cool nights and are also attracted to the vibration of your generator. You will want to keep the lights on all night.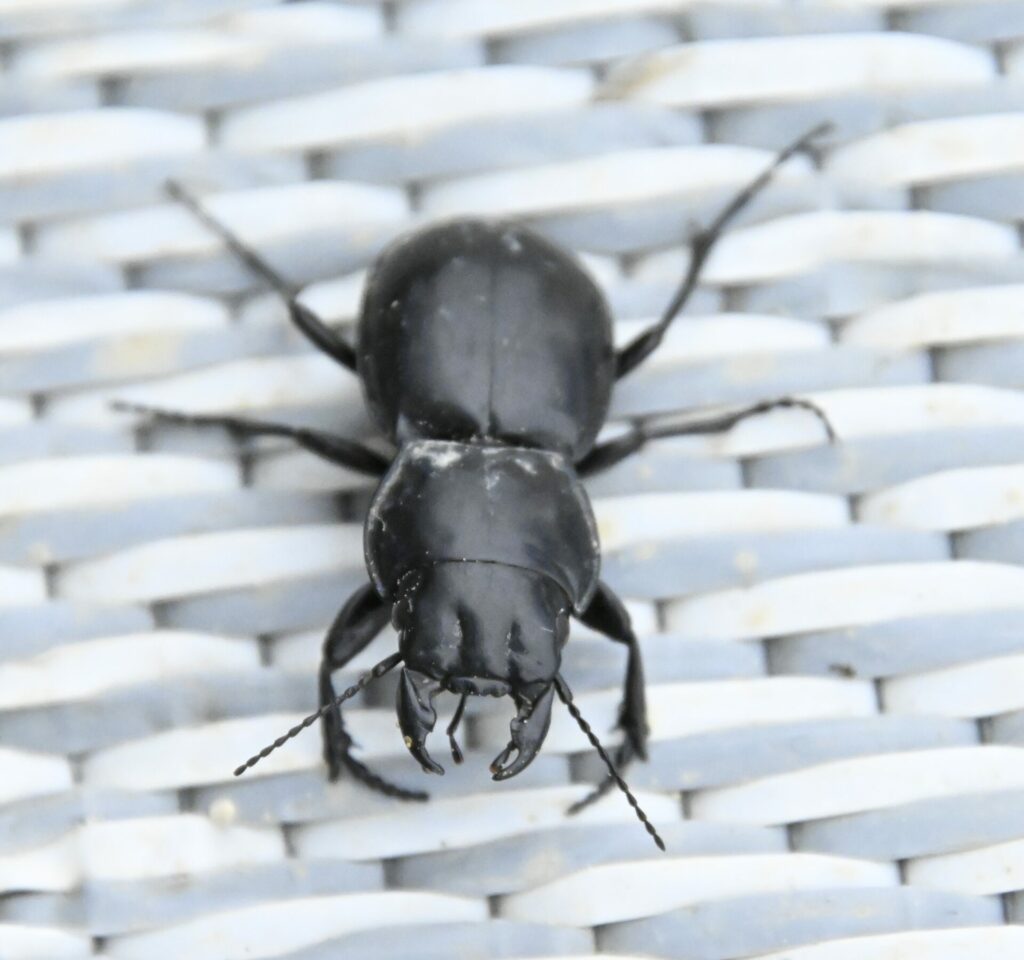 Conclusion
If you need a way to make quite a bit of money in a short time, you may want to look into Gate Guarding in Texas. Our experience is that Gate Guarding is an easy job that you and your spouse can do together, well almost together. While the job has long hours, those hours afford you the time to do your hobbies, read, watch tv, etc…
Thank you for taking the time to read about our experience with Gate Guarding. If you have any questions about our experience or Workamping in general please feel free to leave a comment below.
There are jobs all over the country looking for full-time RVers like us to come work for them for a few weeks, a season, or longer. Regardless of how much you've saved to start the RVing adventure you may likely need or want to supplement your income while on the road. You can easily do this with just a little creativity, a lot of flexibility, and an adventurous spirit with regard to jobs for RVers and Workamping! Workamping can be a great way to travel and see the country while earning a living along the way. We highly recommend giving it a try.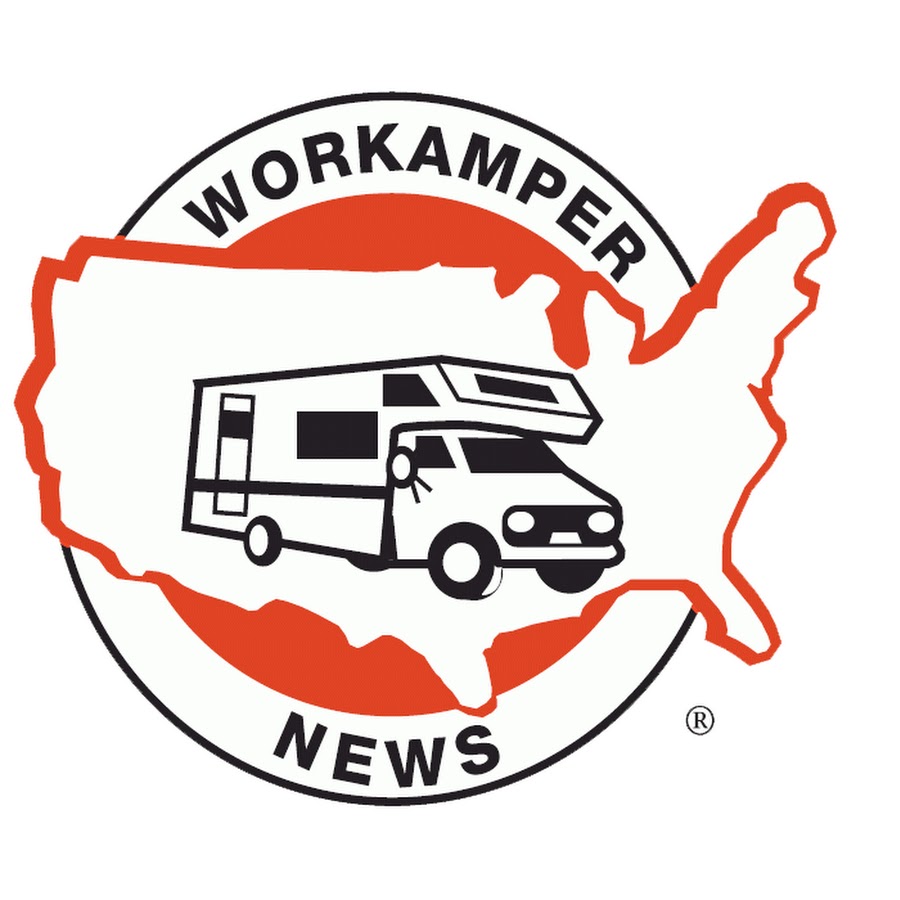 Learn about Workamping here. If you sign up, there is a box where the new member can enter our name and number as the person who referred them. Please put that Rob & Lisa Member Number: 212855 referred you. You'll get a great deal on the subscription and we'll get a small commission. Thank you.
Our Other Workamping Jobs
Workamping 4.1 Yellowstone Camera Store, West Yellowstone, Montana
Workamping 3.0 Yellowstone Grizzly RV Park, West Yellowstone, Montana
Workamping 2.0 JCPenney Distribution Center Reno, Nevada
Workamping – Our First Job – California Land Management, South Lake Tahoe, California