In September 2021 we accepted a job working in Island Park, Idaho for the summer 2022 season. The job we took was cleaning cabins and possibly working in a fly shop. We were promised a full hookup site and hourly pay. When we interviewed they told us the sites would be done at the end of September.
A few weeks before arriving we were told that there was still snow and that the electrical and water at the sites weren't done yet, and that we should expect "some" mud. When we arrived in Island Park, the RV sites still were not completed. The owners wanted us to park in areas that were full of mud. Not just any mud, it looked like a construction zone! More mud than we expected. I told them there was no way I could park where they wanted me to with my nearly 28,000 pound Class A motorhome without getting stuck. There was no rock, lots of mud, and ruts from the snow plow. It was a total mess!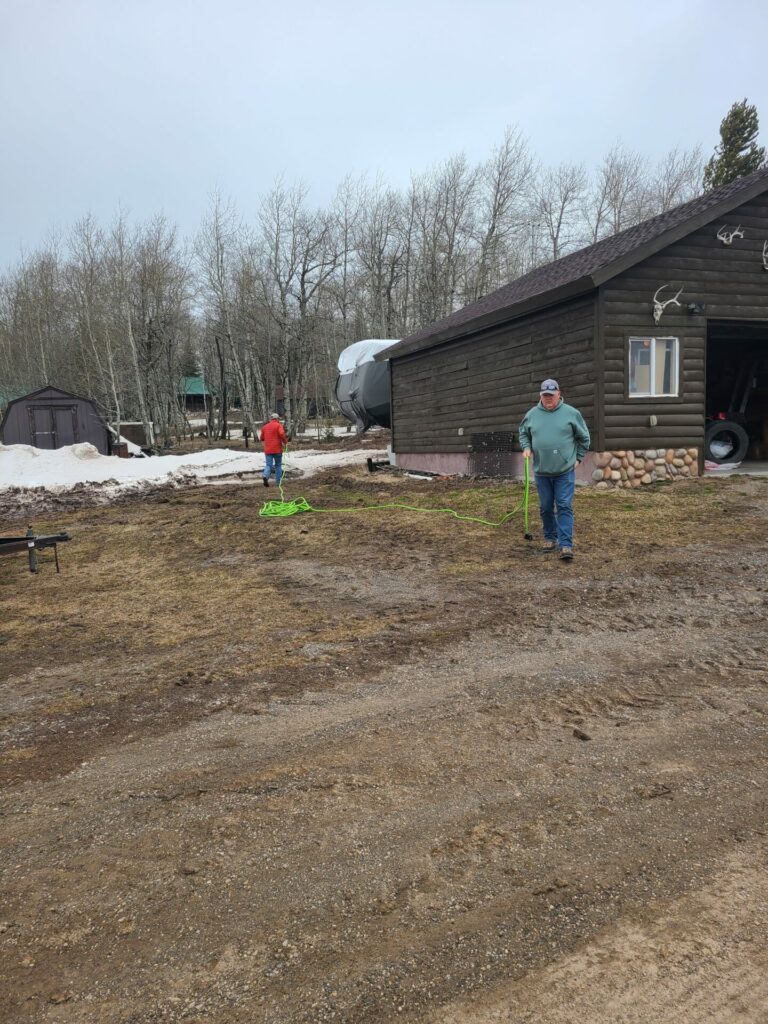 This post contains affiliate links. As a participant in Amazon Associates and various affiliate programs, we are compensated when qualifying purchases are made through our referral links at no additional cost to you. Full Disclosure
After looking at where they planned on putting in sites none would currently support the weight of our motorhome so they put us in the middle of the driveway. Sitting in the driveway they had to run an extension cord 50+ feet from one direction to power our motorhome and run a 50+ foot hose from the opposite direction for water. Still surrounded by mud we had nowhere for our dogs or us to sit outside. When we asked how long it was going to be until the sites were completed we were told 2 weeks to a month and a half.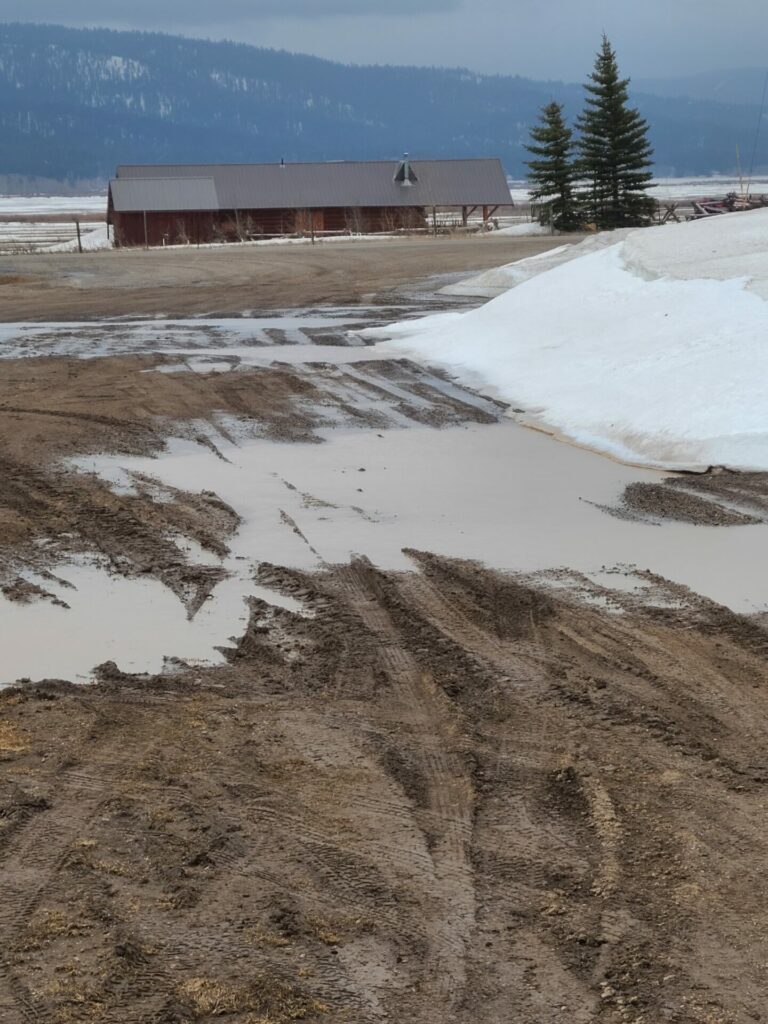 After two days of tracking in mud and trashing our steps trying to walk the dogs or just coming in and out, we decided there was no way we could live in the mud for up to a month and a half. We Workcamp for fun and this wasn't going to be fun! We immediately started looking for a new job in the area.
We applied for jobs with Xanterra inside Yellowstone National Park. The day after we applied they contacted us with interview dates. That same day we saw a Facebook post that the Yellowstone Camera Store was looking for Workampers. So we stopped in and talked with one of the owners. We explained our situation and ended up getting the job. While this is our 4th Workamping job we'll call it 4.1 since our planned job fell through.
Since we both love taking pictures of our adventures we thought working at the camera store would be fun and educational.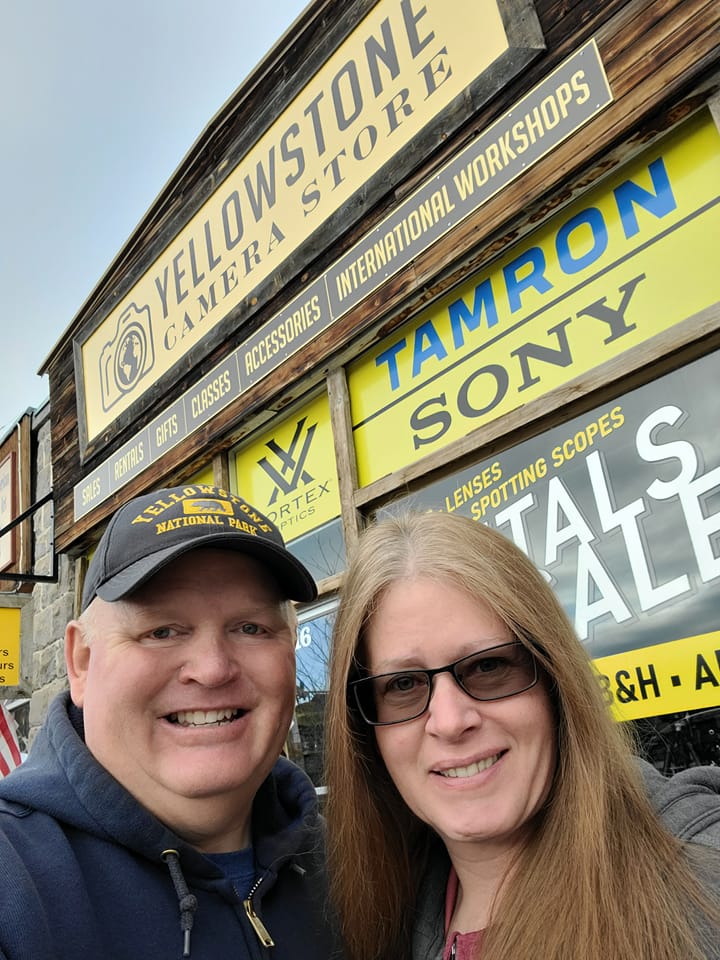 Location
Located in West Yellowstone, Montana, Yellowstone Camera Store is only a couple blocks from Yellowstone National Park's West Entrance. West Yellowstone is situated within a short driving distance to many beautiful points of interest inside Yellowstone National Park and the nearby Gallatin National Forest.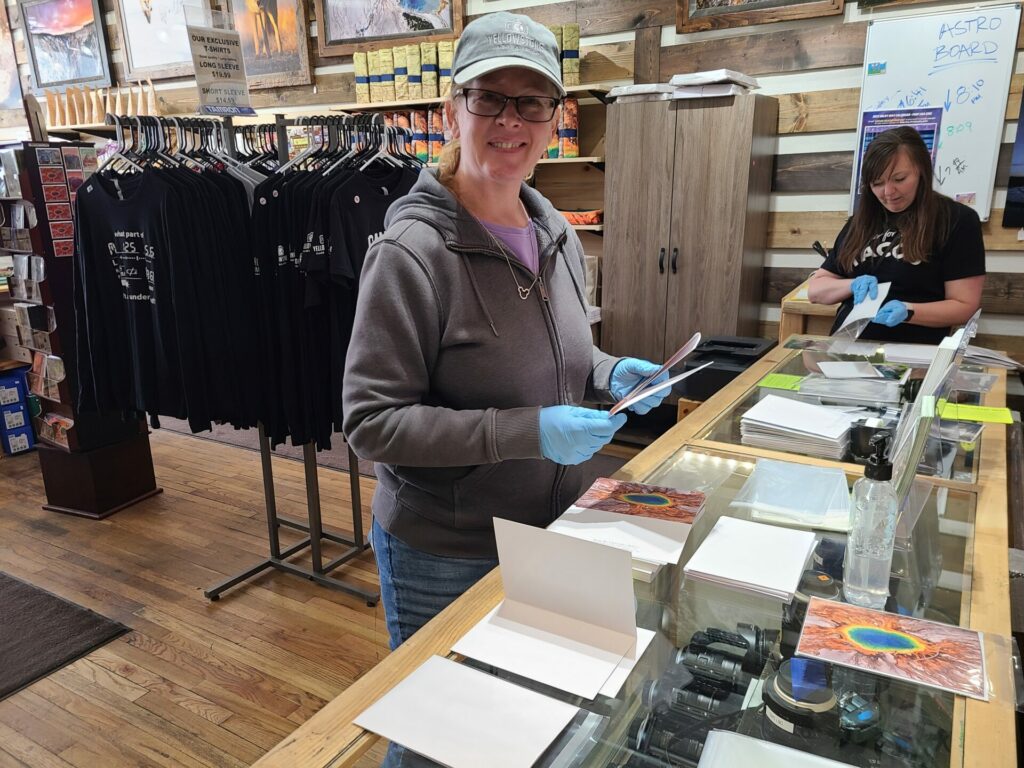 Positions
We both worked customer service. Answering questions, renting cameras, lenses, binoculars, and spotting scopes. We also sold camera equipment and accessories, high-quality prints, binoculars, spotting scopes, t-shirts, and a variety of locally-made products. It was a fairly easy and straightforward job.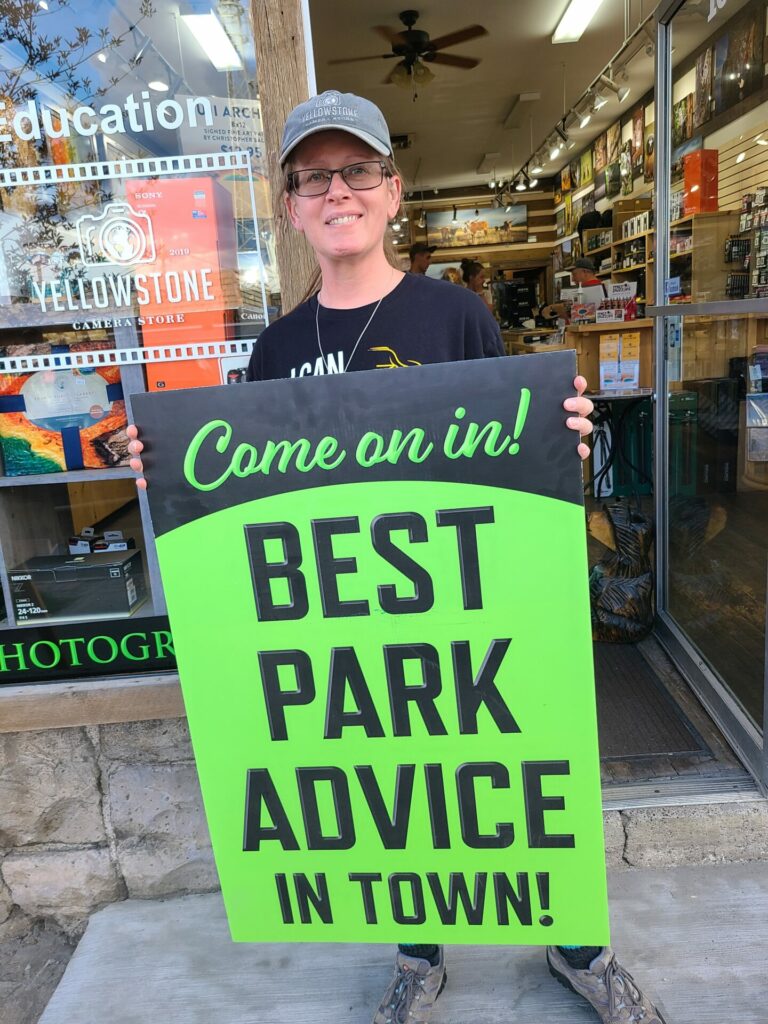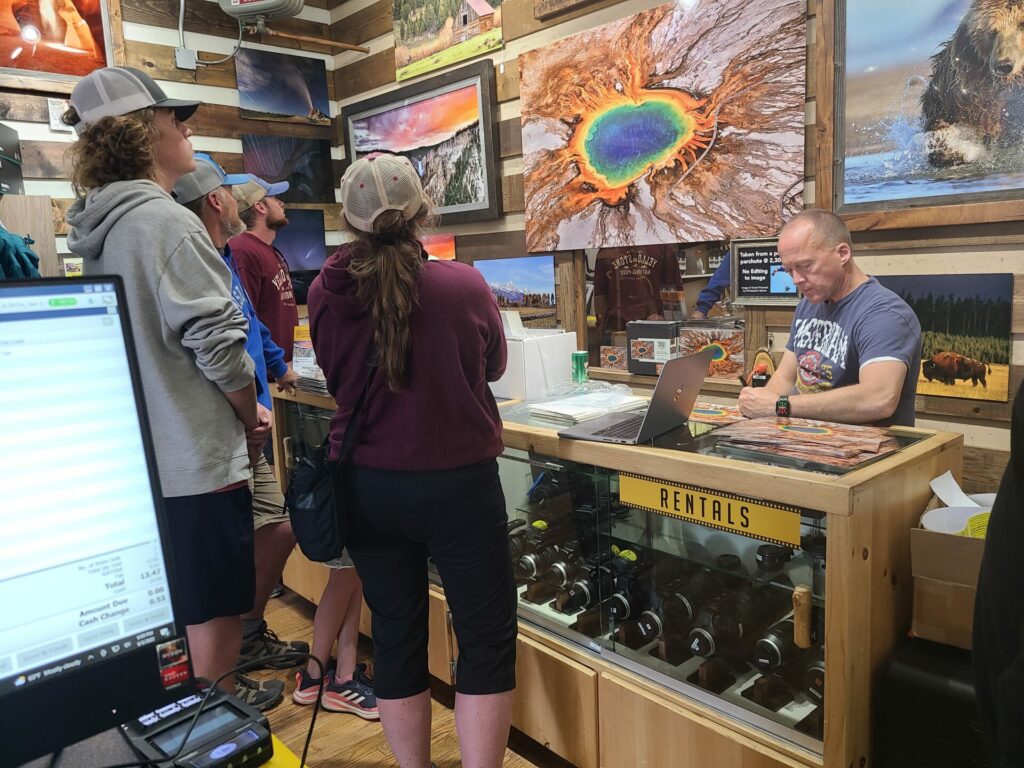 Schedule
Working at Yellowstone Camera Store we agreed to 30-36 hours of work per week. We worked it out amongst our fellow employees that we would work the afternoon/evening shift since all the other guys wanted to work morning/afternoon. Our shift was 2 pm-8 pm Monday, Tuesday, Friday, and Saturday with Sunday 9 am-6 pm. Our days off were Wednesdays and Thursdays.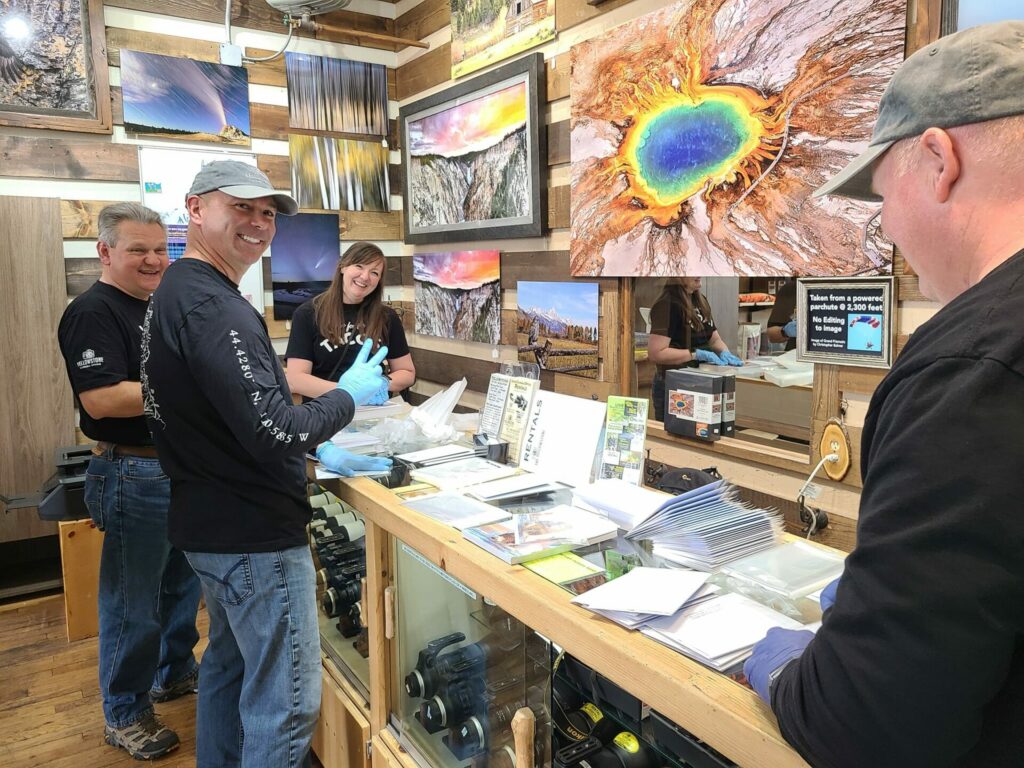 This year's schedule was much better than last year allowing us much more time in the park. We could go into the park for a few hours in the mornings and be out in time for work.
We also planned better for our grocery runs to Rexburg, Idaho Falls, or Bozeman and only did them once a month or made time to do them before work.
Pay and Benefits
Working at Yellowstone Camera Store our pay was $10.50/hr. We were furnished a FREE RV site in a small private campground a couple of blocks from the store. Not a bad price for an area that charges $100 or more per day for RV sites. Our site had full hookups with 50 amp service.
Another perk of working at the camera store was the ability to check out any of the rental equipment for free. We took advantage of checking out and using spotting scopes on a number of occasions and ended up with some amazing videos of animals in the park. We also were able to purchase camera equipment at cost. Both of us bought new cameras and lenses.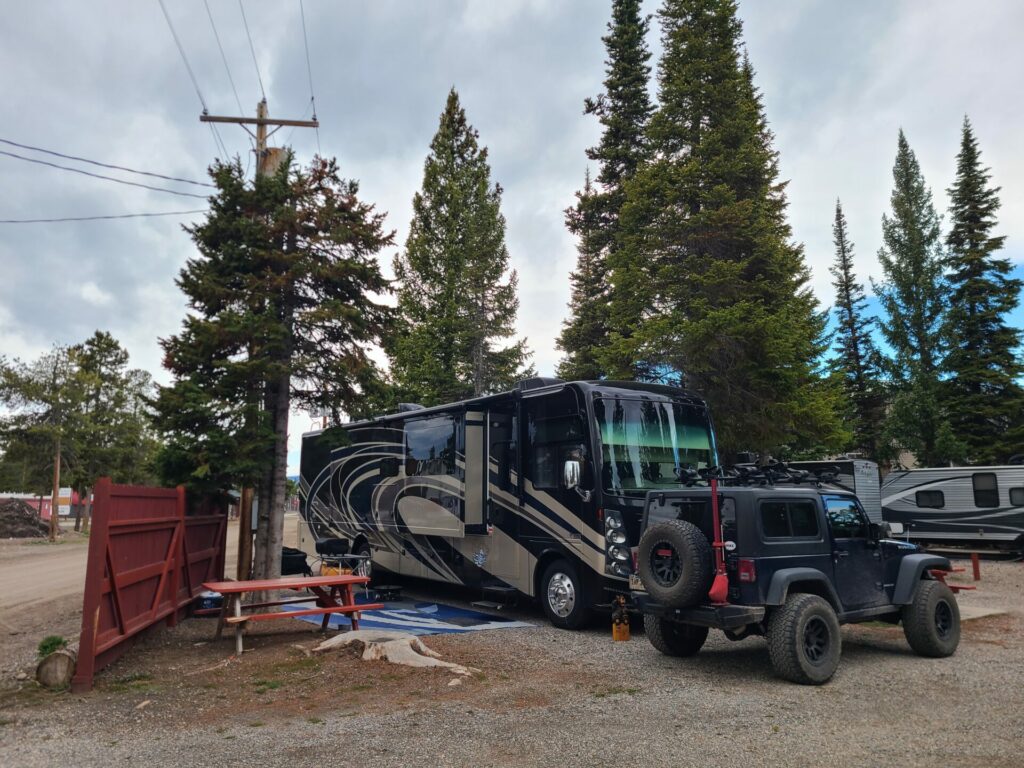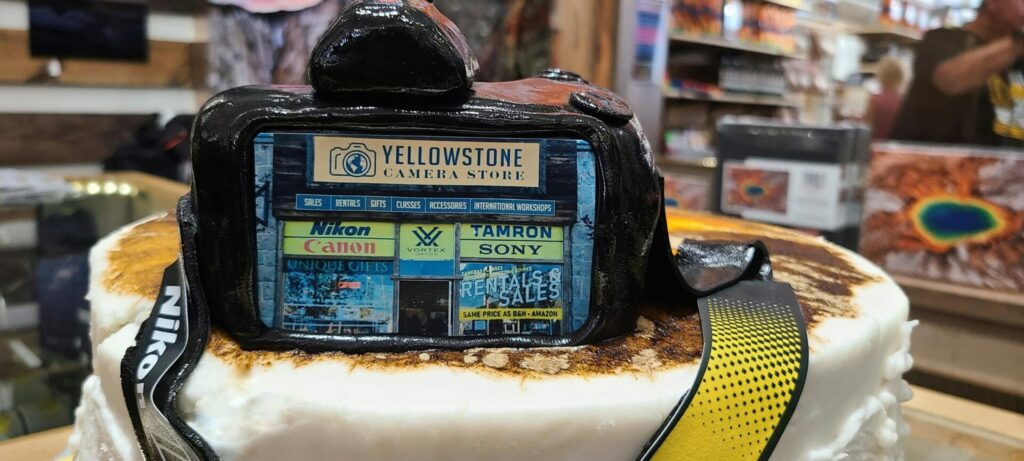 Conclusion
Hard to believe our second summer in Yellowstone was even better than the first! It was absolutely amazing, to say the least! Working in the camera store we learned so much and would talk to people coming into the shop and hear what they saw and where they saw it. Then before work or on our days off, we would go check out the areas they told us they saw stuff. Many times we were lucky and got to see the animals they saw.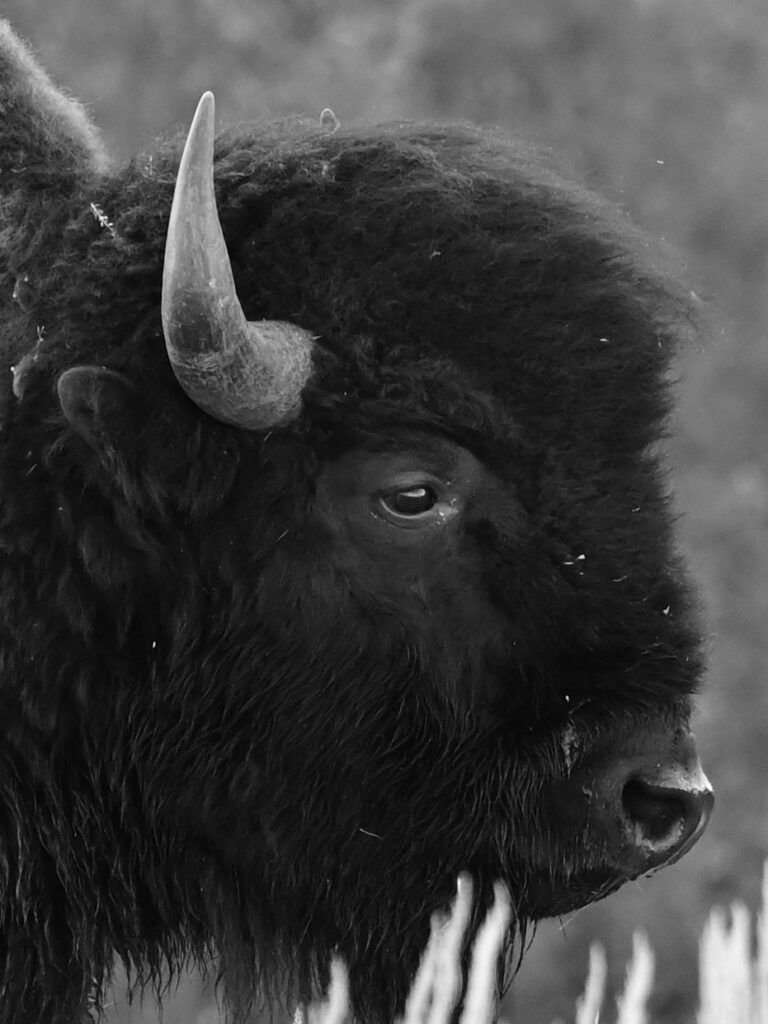 It was a real joy to tell people where we saw animals and have them come back and tell us how our recommendations made their trip.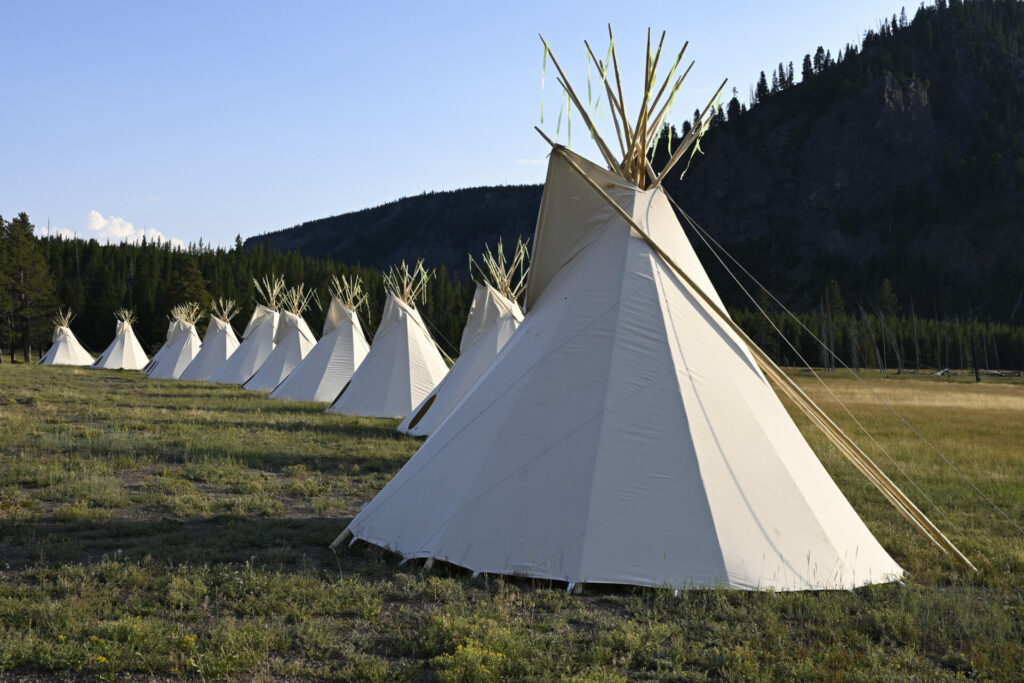 We planned on coming back for a third summer and working at Yellowstone Camera Store. We were invited back and agreed.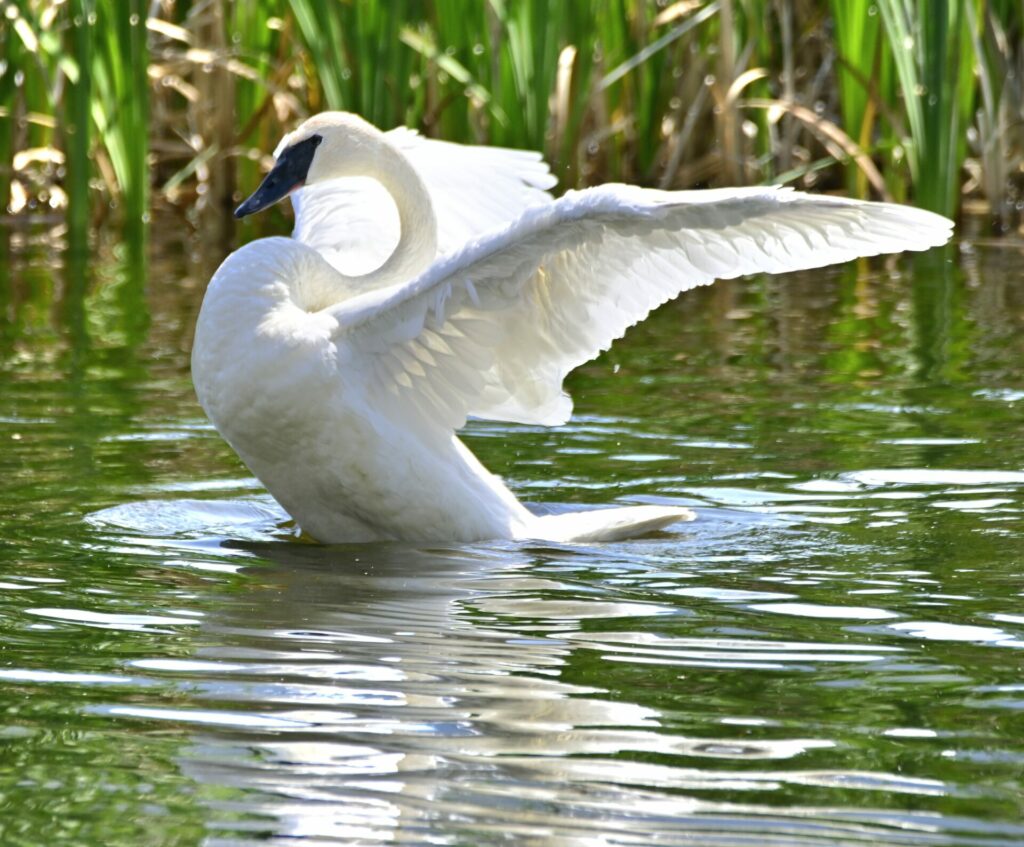 Then a week before the end of the season, we weren't paid while the owners of the store were gone on a photography workshop. We were supposed to be paid on the 20th of the month. It came and went as did the next two days. One owner came back to work on the 22nd. We sent a text asking when we'd be paid.
The other owner a hot-headed guy who took exception to the text got mad and fired us with six days remaining in the season. So guess we won't be working there again. Fired for something the owner did, crazy! Hard to believe we got fired for wanting to get paid on time! It was the first time either of us had been fired!
We've decided that we started RVing to see different areas so we're going to look for a new part of the country for next summer. Maybe Maine?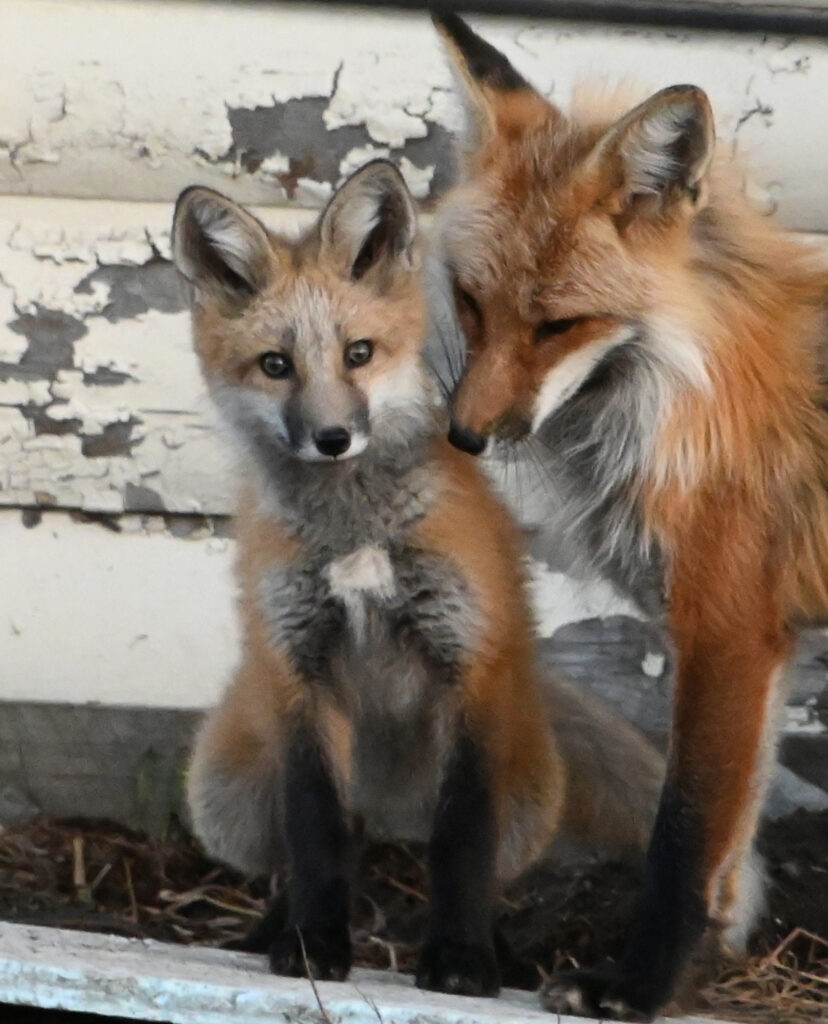 Thank you for taking the time to read about our experience at Yellowstone Camera Store. If you have any questions about our experience or Workamping in general please feel free to leave a comment below.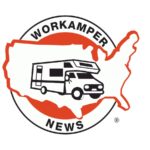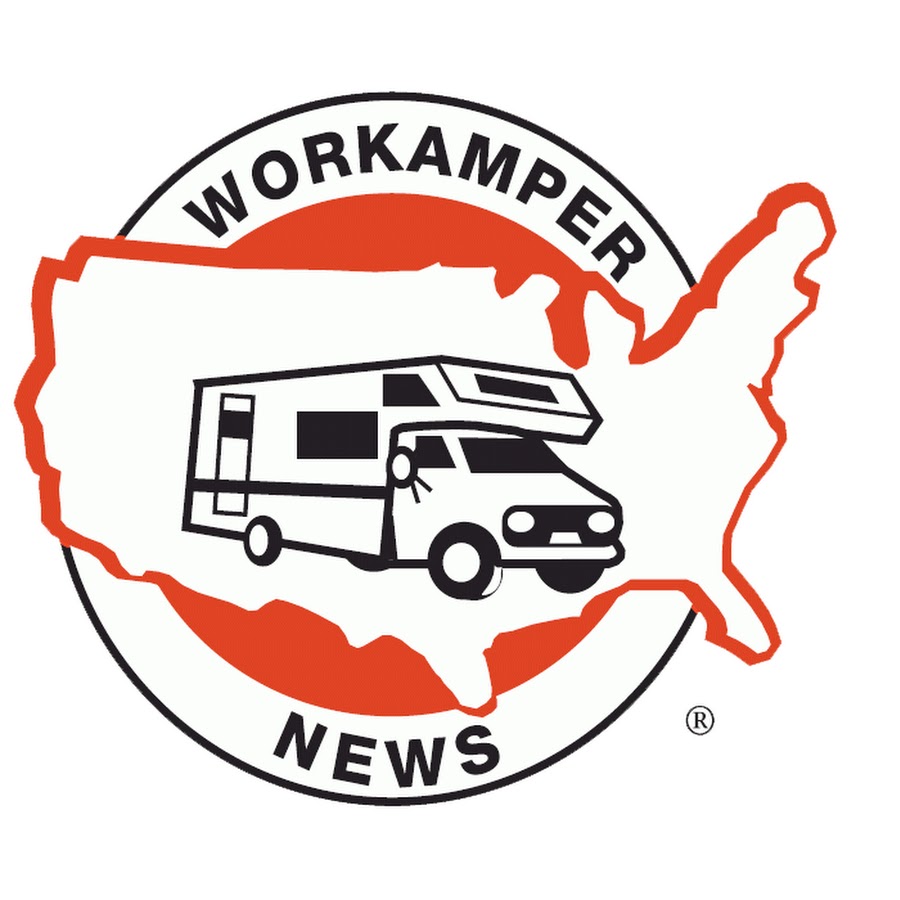 There are jobs all over the country looking for full-time RVers like us to come work for them for a few weeks, a season, or longer. Regardless of how much you've saved to start the RVing adventure you may likely need or want to supplement your income while on the road. You can easily do this with just a little creativity, a lot of flexibility, and an adventurous spirit with regard to jobs for RVers and Workamping! Workamping can be a great way to travel and see the country while earning a living along the way. We highly recommend giving it a try.
Learn about Workamping here. If you sign up, there is a box where the new member can enter our name and number as the person who referred them. Please put that Rob & Lisa Member Number: 212855 referred you. You'll get a great deal on the subscription and we'll get a small commission. Thank you.
Have you Workamped? What interesting places have you worked and can recommend? We're always looking for neat out-of-the-way places to put on our list of must-sees.
Our Other Workamping Jobs
Workamping 5.0 Gate Guarding in Texas
Workamping 3.0 Yellowstone Grizzly RV Park, West Yellowstone, Montana
Workamping 2.0 JCPenney Distribution Center Reno, Nevada
Workamping – Our First Job – California Land Management, South Lake Tahoe, California