You come out to your vehicle and click click click, dead battery. It never happens when you have time in your schedule to wait on AAA or find a good samaritan to help you get your car started. Twice for me, I've run into a dead battery on Christmas Eve! Talk about bad timing! But what's the Best Car Battery Booster Pack out there?
What is a Car Battery Booster Pack?
A Car Battery Booster Pack lets you revive your dead battery without calling for roadside assistance, your best friend, or some stranger to help give you a jump.
These small, powerful, cost-effective jump starters can be especially helpful if your battery dies on a long trip or if you just forgot to turn off your lights.
No need to rely on someone else to help you get re-started. It's really nice to be self-sufficient and get yourself back on the road in no time.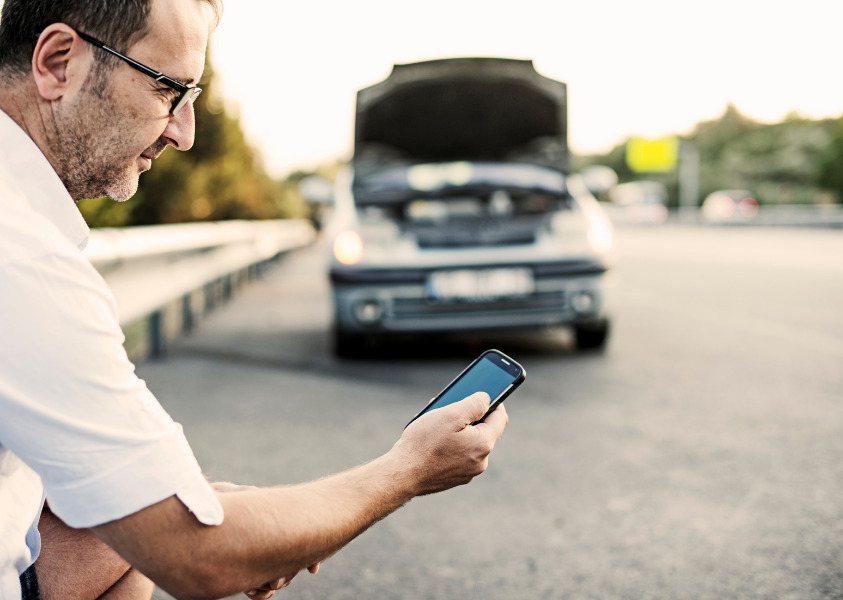 Note: Some of the links in this article are affiliate links.
GoFullTimeRVing.com is a participant in the Amazon Services LLC Associates Program. As an Amazon Associate, we earn from qualifying purchases linking to Amazon.com and affiliated links. When you use the links on this page to make a purchase, we may get a small commission and you may get a great bargain. You don't pay anything extra by purchasing through these links. It's a win-win all around. See our Full disclosure for more info. Thank you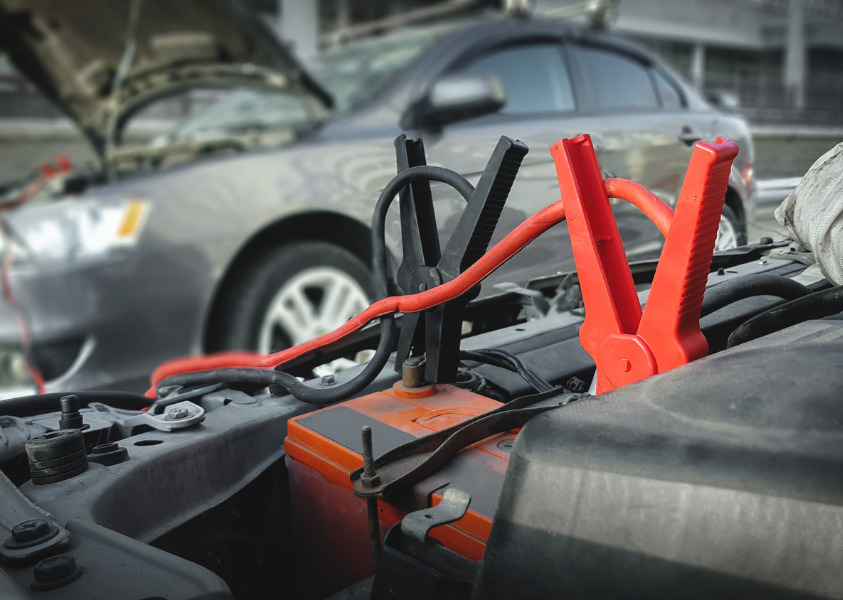 Car battery booster packs will get your car going without needing another vehicle for a jump, making them a lot more convenient to use than jumper cables. Some of these devices are compact enough to fit inside your glove box and give you a solution to jump-start your vehicle when your battery has left you stranded.
Booster packs have become more popular in recent years, and many of them also serve as a battery pack for your electronics. That means it can serve as a portable battery bank to keep your phone or tablet fully charged on the go. In other words, they aren't just there to jump-start your car, they can serve other purposes.
Why I Purchased a Car Battery Booster Pack
As I stated earlier I've had my battery die twice on Christmas Eve. The first time I was lucky enough to have a good samaritan help me out and jump-start my car. (I didn't even have jumper cables with me.) The second time, it was the battery in my Jeep that died. I called our roadside assistance, which we have on our motorhome but covers any vehicle we're driving.
After waiting nearly an hour for roadside assistance to show up, he got out brought a car battery booster pack over, hooked it to the battery, jump-started the Jeep, and was gone in under five minutes. Unbeknownst to me, there was a $50 charge for this service. Once the Jeep was running again we headed over to a local auto parts store for a new battery.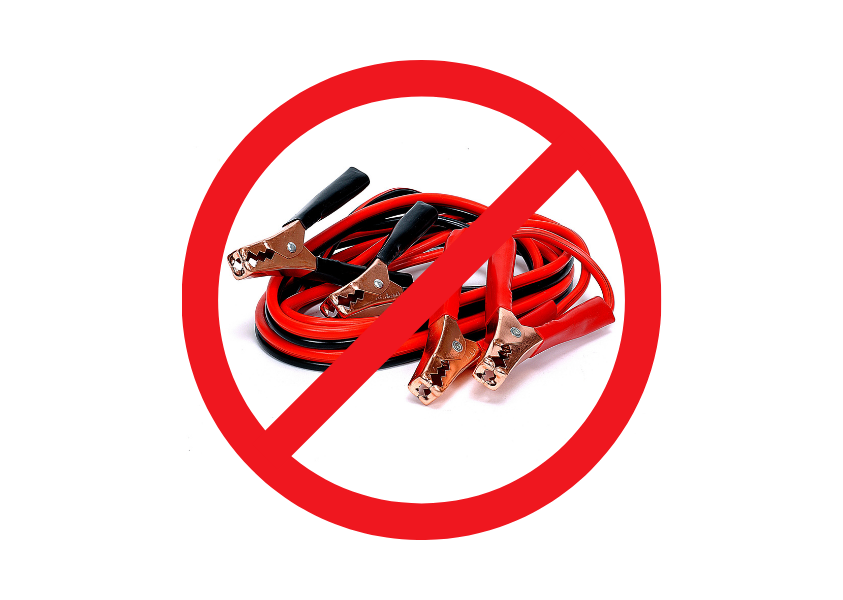 The thought of paying $50 plus needing to spend over $100 more for a new battery made me mad at myself for not being more self-reliant. I purchased the battery and promised myself that I'd never need someone to come to my aid in getting my car started over a dead battery again.
What I Looked For In A Car Battery Booster Pack
When I was looking for a car battery booster pack, I looked for one that could work to start our Jeep's 3.6 liter V-6 and also our motorhome. So I needed one that would jump-start the 6.9 liter Ford V-10 engine on our 2019 Thor Challenger.
Battery capacity is important because larger packs will be able to re-fire a greater number of vehicles and devices before needing to be recharged—bigger numbers equate to more capacity.
Along with capacity, peak amperage is another important metric to look out for. This measures how much electricity the battery can supply at a given moment. More amperage generally leads to faster charge times and the ability to start bigger engines.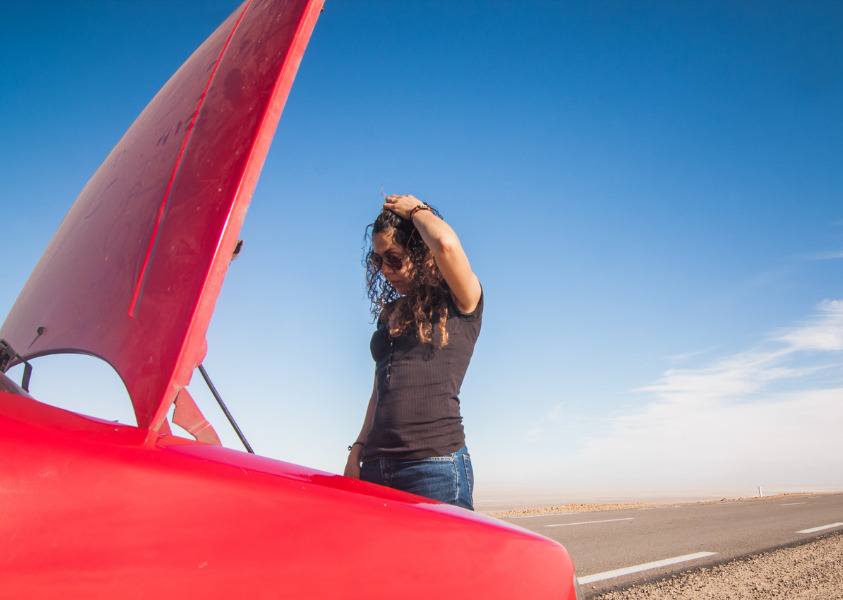 Outside of their main function, car battery booster packs can also recharge phones, tablets, and other portable tech items, so pay attention to the interface ports. Most booster packs provide several USB ports as well as 12-volt outlets.
Why I Chose The NOCO Boost HD-GB70
For me, the Best Car Booster Battery Pack is the NOCO Boost HD-GB70 because I was looking for a car battery booster pack that could start at least a 6.9-liter V-10 engine since that's the largest engine I own. While looking at booster packs I kept coming across NOCO Boosters. Their reviews looked good across the board.
They have a line of booster packs ranging from 500-amps up to 3000-amps. The GB70 is a portable lithium-ion battery jump starter pack that delivers 2,000 amps for jump-starting a dead battery in seconds.
It features a patented safety technology that provides spark-proof connections and reverse polarity protection making it safe and easy for anyone to use. It's a powerful battery booster that doubles as a portable power source for recharging USB devices, like a smartphone, tablets, and more, or powering 12-volt devices, like a tire inflator, power inverters, and much more. Designed for a car, boat, RV, truck, and more with gas engines up to 8 liters, and diesel engines up to 6 liters.
The GB70 can safely jump-start a dead battery in seconds – up to 40 times on a single charge.
Say you don't have an 8 Liter engine that would need to be jumped, NOCO makes the smaller units too.
The GB20 delivers 500-amps for jump-starting a dead battery in seconds. Designed for a car, boat, motorcycle, RV, and more with gas engines up to 4 liters.
The GB40 delivers 1,000 amps for jump-starting a dead battery in seconds. Designed for a car, boat, RV, truck, and more with gas engines up to 6 liters, and diesel engines up to 3 liters.
The GB50 is rated at 1,500-amps, and suitable for use on gasoline engines up to 7 liters and up to 4.5-liter diesel engines, such as a car, van, boat, SUV, truck and more.
If you need a booster for an engine larger than GB70 can handle NOCO makes the GB150.
The GB150 delivers an impressive 3,000 amps and is designed for a car, boat, RV, truck, and more with gas engines up to 9.0 liters and diesel engines up to 7.0 liters.
What's Included
XGC 12V Male Adapter
XGC 12V Female Adapter
XGC Extension Cable
Micro USB Cable
Microfiber Storage Bag
User Guide & Warranty Information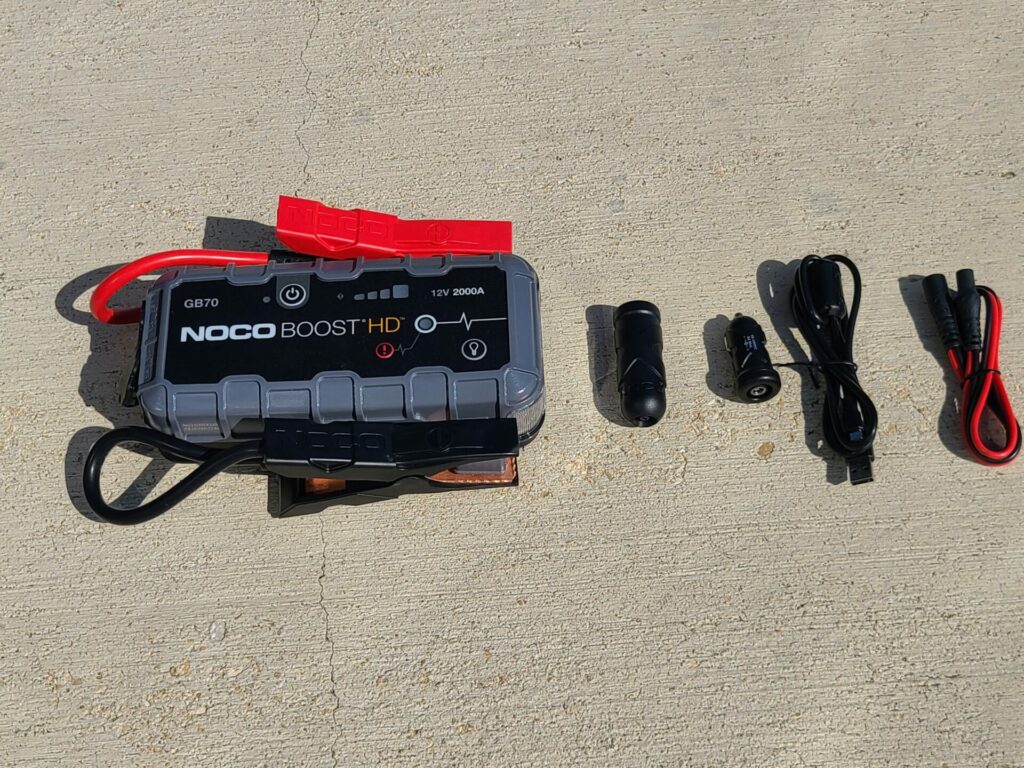 How It Has Worked For Me
I've had the NOCO Boost HD-GB70 for about a year now. Twice in that year, I needed to use it. The first time while I was getting a haircut, my wife was in the Jeep listening to the radio. What she didn't know was that the headlights were on. That killed the battery. The GB70 worked perfectly in jump-starting the Jeep.
The second time I had to use the booster, my wife was in a doctor's appointment. I was sitting in the parking lot listening to the radio. Her appointment ran over two hours. When she finally came out I got the dreaded click click click. Thankfully I grabbed the GB70 and once again was able to jump-start the Jeep with no problems.
Just these two instances would have cost me $100 using my roadside assistance. At under $200, I'm halfway to having this booster pack paid for. Not to mention the peace of mind when I heard that click click click.
Protect Your Investment
The lightweight, durable, and rugged GBC014 EVA Protective Case has a semi-rigid custom exterior with zipper closures and a reinforced handle. The rubberized EVA exterior offers protection from moisture, impact, dust, and other environmental factors, while the molded interior perfectly fits, stores, and protects its corresponding NOCO GB70 Booster.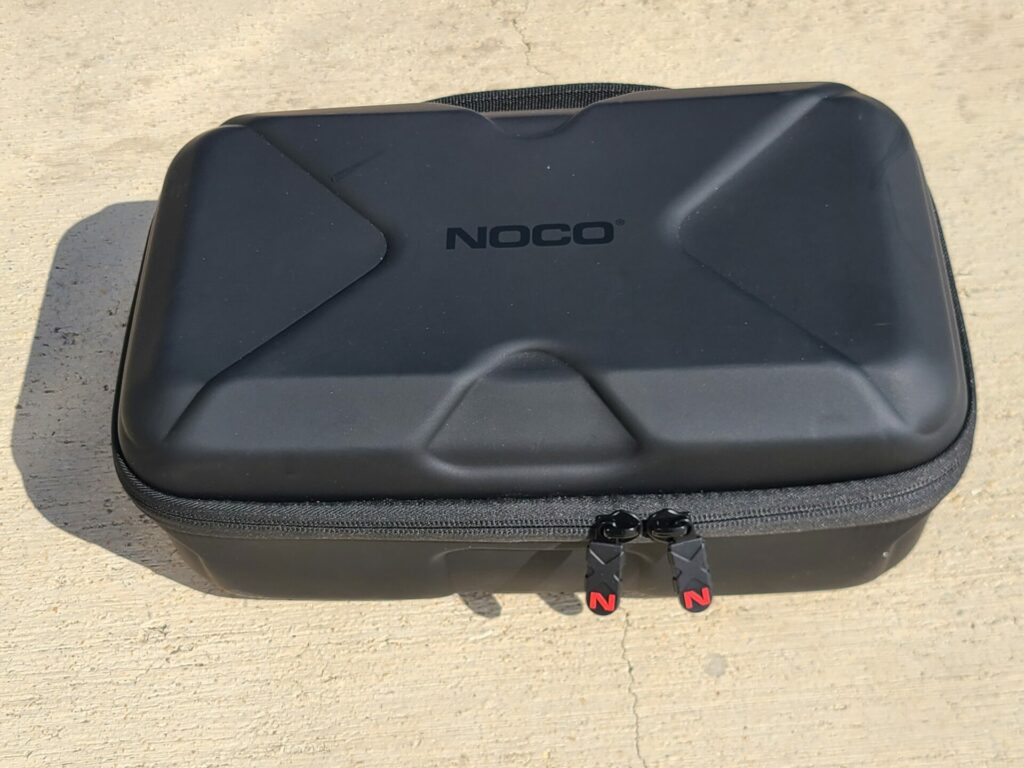 Conclusion
I'm very happy with my purchase of the NOCO Boost HD-GB70. It's already saved me twice from having to call on my roadside assistance or track down some other way of getting our vehicle jump-started. I definitely recommend getting a NOCO Car Battery Booster Pack for your car or truck. They are small enough to store behind the seat or in the trunk and work like a champ when you need them most.
All Batteries Die, Where will you be? Replace your Jumper Cable and always stay charged with NOCO Boost UltraSafe Car Battery Booster Packs.
What interesting places can you recommend? We're always looking for neat out-of-the-way experiences to add to our list of places to visit. Thank you for reading our article. If you have any comments or questions we'd love to hear from you below.