Growing up in the '70s watching Evel Knievel and then being able to relive my childhood through this museum brought back a lot of memories. I remember as a kid it was a big thing when he was going to make a jump and it was going to be on ABC's Wide World of Sports. Dreaming of becoming the daredevil we always watched, we built our own jumps that got bigger and bigger.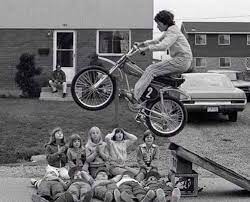 In his 15-year motorcycle-jumping career in the 1960s and '70s, Robert Craig "Evel" Knievel attempted more than 300 jumps, becoming just as famous for the stunts he landed as those he didn't.
This post contains affiliate links. As a participant in Amazon Associates and various affiliate programs, we are compensated when qualifying purchases are made through our referral links at no additional cost to you. Full Disclosure
Location
2047 SW Topeka Blvd
Topeka, KS 66612
Evel Knievel Museum
While visiting Topeka, Kansas my wife told me there was an Evel Knievel Museum there. Instantly I was fascinated and excited to check it out. Visiting brought me right back to my childhood jumping bikes in the street.
This fully-curated museum experience puts you in the moment of each of Evel Knievel's death-defying feats. The Evel Knievel Museum showcases an incredible collection of authentic artifacts that belonged to the most legendary, death-defying daredevil of all time!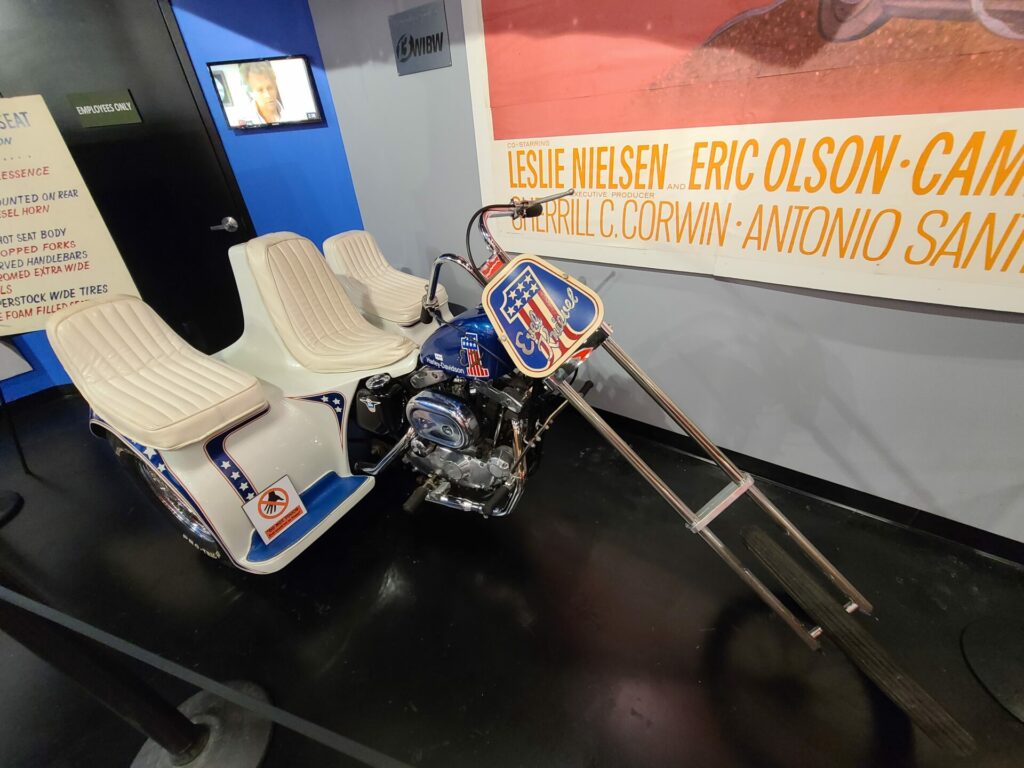 The 2-story 13,000 sq. ft. Evel Knievel Museum features Evel's motorcycles – the bikes that launched a legend. Knievel's genuine leathers and helmets. "Big Red," Evel's fully-restored Mack Truck. And Evel's personal and never-before-seen memorabilia.
How Long Will It Take?
Being a fan of Evel Knievel I could have spent the whole day looking at the memorabilia and reading the stories. But for a normal fan 1-3 hours is probably enough time to get a good feel of his life.

Don't Miss
The first floor of the museum is actually built around (my favorite) "Big Red" Evel's fully restored Mack touring truck. There are several displays and a video devoted to its history and restoration.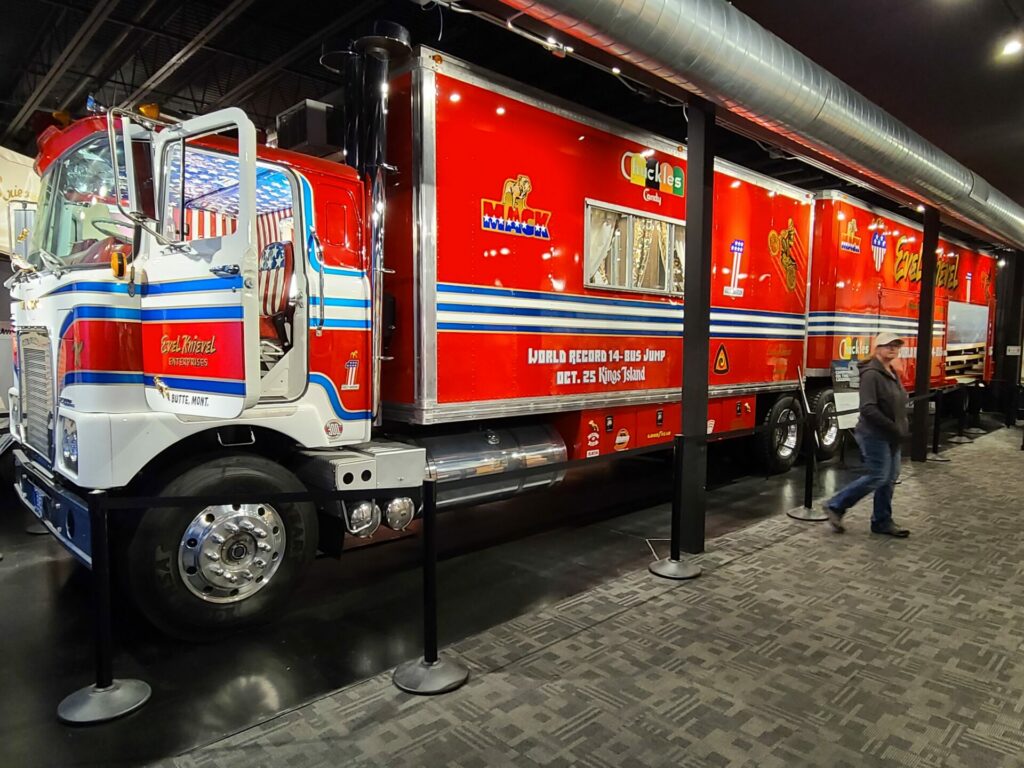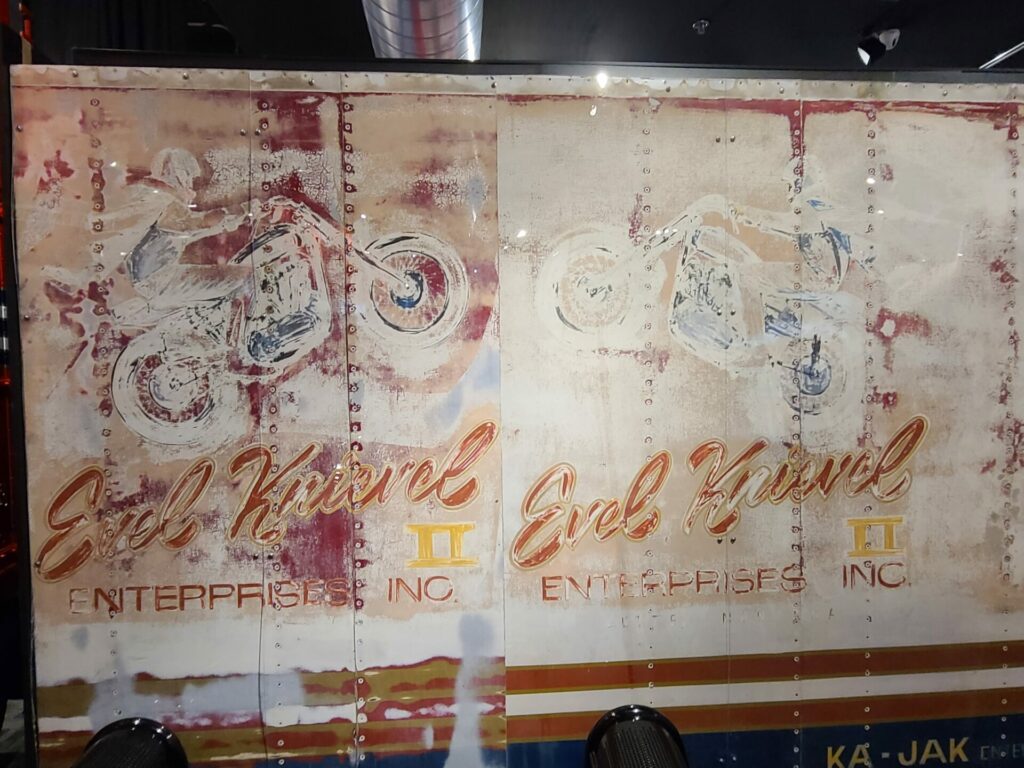 The second floor of the museum has interactive exhibits and a huge display of the Evel Knievel licensed items which were the largest portion of his income: toys, games, bicycles, lunch boxes, and even several slot machines.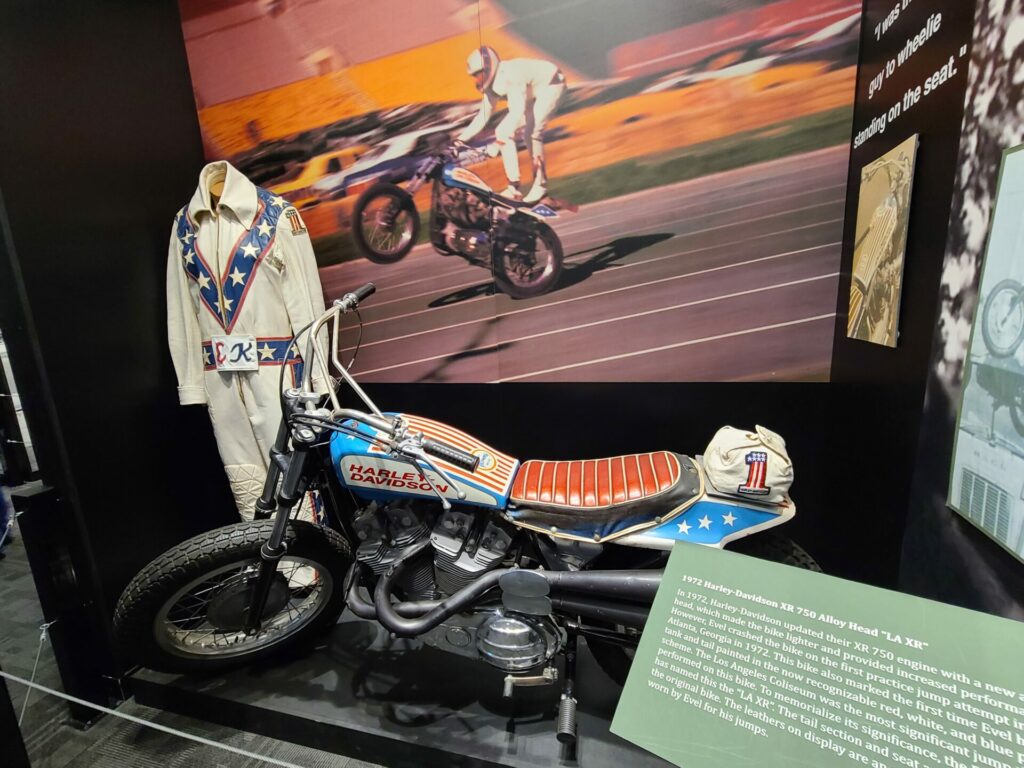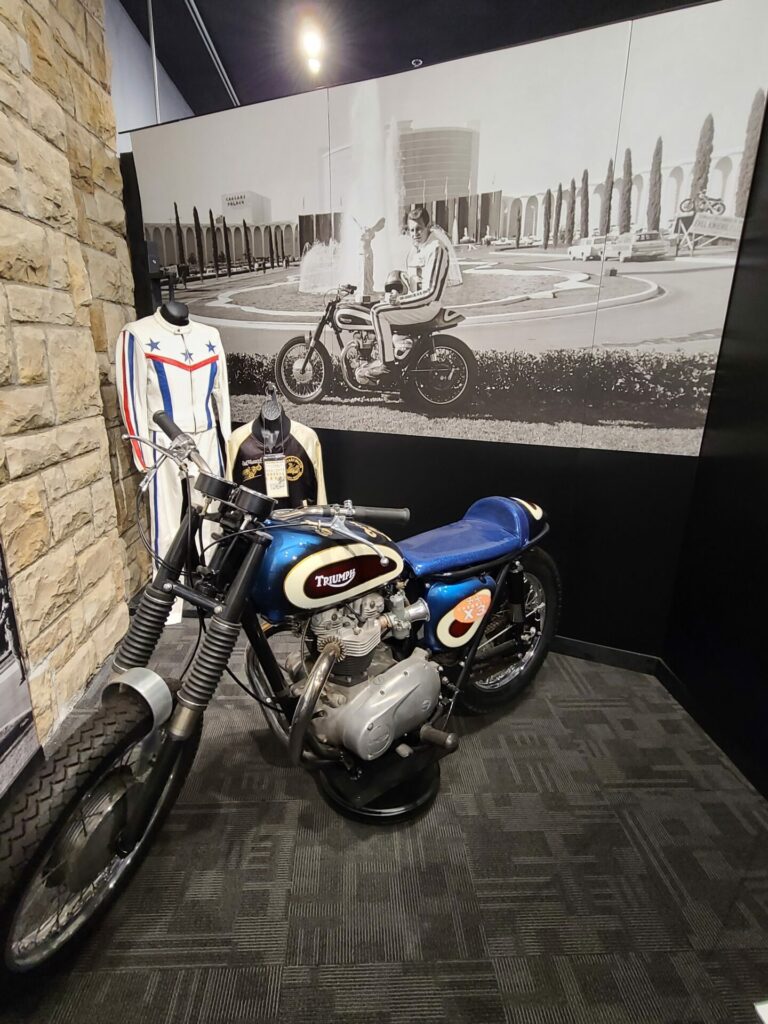 "I'd do it all the same… except I'd go faster on a few jumps."

Evel Knievel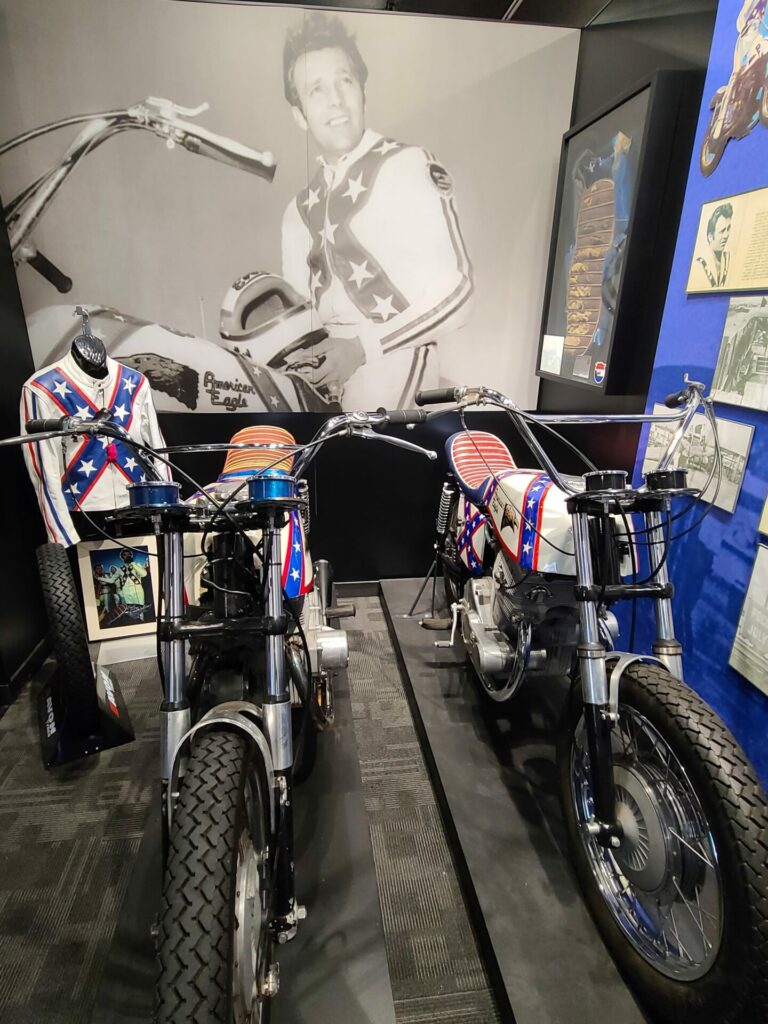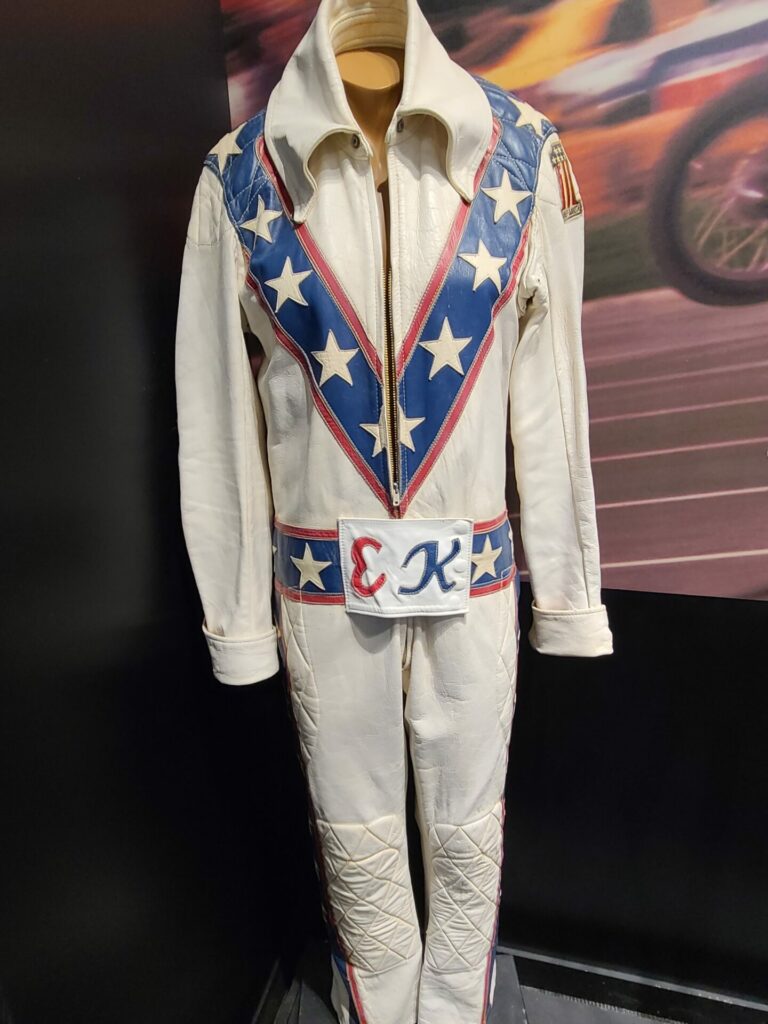 Also don't miss the chronological list of his jumps, from 1965 to 1980. It lists 168 jumps (19 crashes)
There is an entire room dedicated to the daredevil's Snake River Canyon jump and includes Evel's specially engineered SkyCycle X2.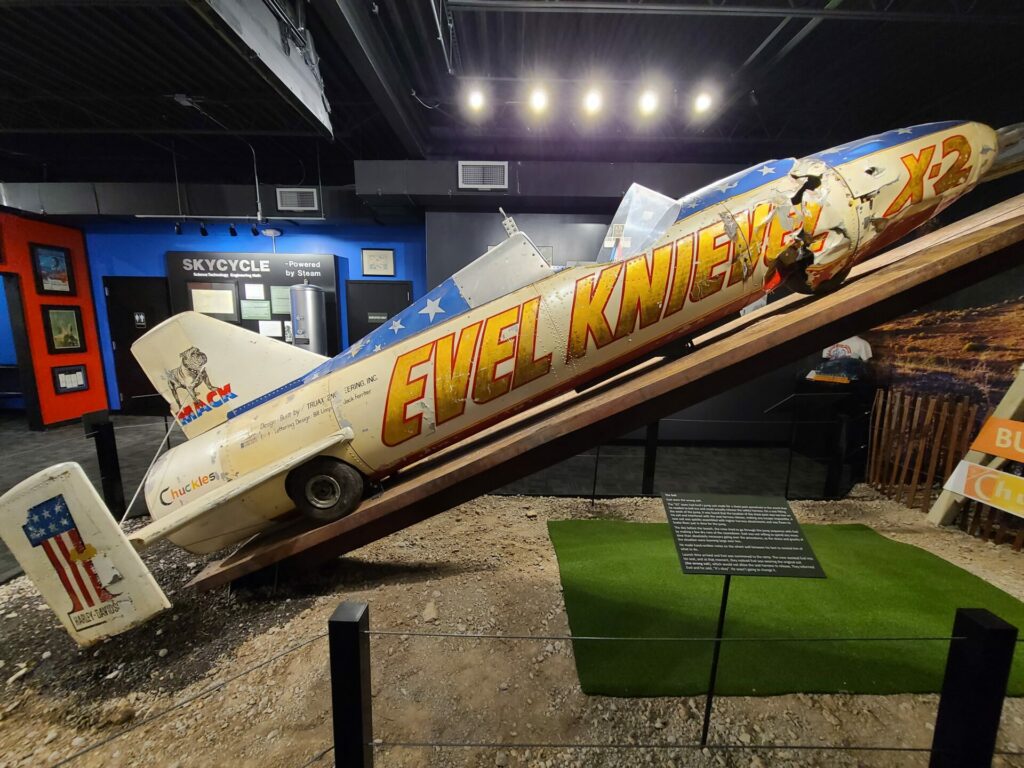 Idaho's Snake River Canyon was the site of Knievel's best-known stunt. Because he couldn't get governmental approval to ride a motorcycle over the Grand Canyon, he settled for his second choice: Snake River Canyon. While Evel's jump of the Snake River Canyon failed, in September 2016 stuntman Eddie Braun successfully completed the jump in a steam-powered rocket identical to Evel's SkyCycle X2.
Moving to Las Vegas?
The Evel Knievel Museum first opened in Topeka in 2017 and has since drawn visitors from around the world. But that stay looks to be coming to an end. A Las Vegas newspaper reported that a developer in that city is teaming up with a landlord who owns property there to bring the Evel Knievel Museum to the Las Vegas Arts District.
The museum deserves to be a tourism destination. Las Vegas makes the most sense for the Evel Knievel Museum to be there, with Evel's history in that city.
A date for the move has not been announced. But being from Vegas this really excites me!
Other Places to See In Topeka
Brown v. Board of Education National Historic Site
Brown v. Board Historic Site is located at the former Monroe Elementary School. Several exhibits located inside allow visitors to learn about the 1954 U.S. Supreme Court decision along with what it was like to attend a school that year.
Kansas State Capitol
Visitors have the opportunity for a self-guided or guided tour. Either way, you'll get to take in all of the architecture, historical artifacts, and paintings.
Kansas Museum of History
This museum is the best place to get your fix on Kansas history. Visitors can spend hours looking at the exhibits that detail the early days of Kansas up to the present time. Guests can walk through the 1880 Atchison, Topeka, and Santa Fe locomotive and see a 1914 Longren biplane.
Combat Air Museum
If you are interested in planes, this is the museum for you. The Combat Air Museum is a sight to behold as the facility houses 45 aircraft from the early to present days of aviation, historic aircraft engines, and a collection of World War I artifacts.
Conclusion
I could have spent all day exploring the Evel Knievel Museum. If you are an Evel Knievel fan, you MUST visit this place. Visiting this museum took me back to my childhood and was a great place to pay homage to one of my childhood heroes. Several of his suits are on display as well as a bunch of his bikes. "Big Red" Evel's touring Mack Truck is also there…restored to all her glory. I just wished the gift shop had more souvenirs!
What interesting places can you recommend? We're always looking for neat out-of-the-way experiences to add to our list of places to visit. Thank you for reading our article. If you have any comments or questions we'd love to hear from you below.
If you're looking to build your own home-based business like we have with this webpage, check out Wealthy Affiliate.
Wealthy Affiliate is an all-in-one platform that you can build your whole affiliate marketing business on. It combines training, software, and website hosting into one. This makes the whole process of starting an online business from scratch much easier, especially if you're new to building a website.