When we started talking about taking up a life of Full Time RVing one thing we discussed is how would we fund our adventures. Now that we have been RVing for a little more than a year we have our finances dialed in and understand what it takes to live this kind of lifestyle.
See our First Year Full Time RVing Expenses here. We are trying to find new ways to make money while on the road. Some people think that this kind of lifestyle is done with very little money. We have found that it costs us about the same to live on the road as it did to live in our sticks and bricks home.
This post contains affiliate links. As a participant in Amazon Associates and various affiliate programs, we are compensated when qualifying purchases are made through our referral links at no additional cost to you. Full Disclosure
Pension
In 2007 I retired with twenty years of service in the U.S. Navy. At 38 years old it was nice to get a monthly direct deposit for doing nothing more than waking up every day. I put in a lot of hard time at sea and duty stations that were not ideal but all in all I would do it again.
The pension and a bit of disability from too much time working around jet aircraft and spending so much time on the boat make all the time away from home worth it now. The pension and disability pay comes to about $3100 per month and pays the bulk of our bills.
Passive Income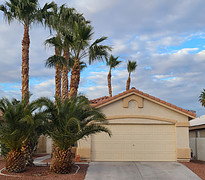 In 2015 I purchased a home with my father. It is a small 950 square foot 2 bedroom 2 bath single family home in a nice quiet neighborhood in Las Vegas. When dad passed away in October 2018 this home became a rental property for us.
The property brings in over $700 per month in passive income after our expenses. The home is professionally managed by a Property Management Company which relieves some of the headaches of having to deal with the day-to-day things from tenants. The added income is great. That along with the increased equity we've built since the purchase has increased our net worth.
Workamping
Since our RVing trip to Alaska has been canceled because of the Coronavirus and the Canadian Border being closed until at least July 21st we've decided to start Workamping.
We decided that with our summer travel plans blown we'd look to work this summer and winter seasons to save some money for Alaska in 2021 or who knows when.
Searching Workamper.com and applying for a number of positions throughout the West Coast we decided to accept a position working at Lake Tahoe for the summer. We are going to be Beach Kiosk workers at one of a couple of Lake Tahoe beaches. The position provides us with a free full hookup RV site and pays us each $13 per hour. If you're interested in joining Workamper News please let them know Rob & Lisa, Member Number: 212855 referred you.
Affiliate Marketing
Affiliate Marketing is something that has interested me for a number of years. I became a member of Wealthy Affiliate in 2019 before we hit the road. Since joining, I have been doing their Online Entrepreneur Certification Training and started this website. While this website is not significant money yet, I hope that with more and more content creation it will start picking up steam in the near future. If you're interested in Affiliate Marketing check out what Wealthy Affiliate has to offer with a free 7-day trial.
Cost Reduction Strategies
When we first started our RVing adventure one of the things we learned was that we needed a way to stay places on the cheap. Paying $35+/night for a camp spot can quickly become cost prohibitive. For this reason, we started looking into ways to camp cheaply.
While there are plenty of places you can camp for free or nearly free most of them are boondocking. Boondocking is where you camp with no hookups. No power, no water, and no sewer. In our opinion, that's OK for a few days but really isn't what we want to do for full-time living. Needing to continuously go get water and dump our tanks is not fun.
We like having the luxuries of a campsite with at least water and electricity. So since boondocking is fairly low on our list of things to do we looked elsewhere. We found Thousand Trails, a membership club that allows us to stay up to 21 days at their campgrounds for free.
We purchased a used membership through Campground Membership Outlet, saving us thousands of dollars. There are annual dues involved but for the cost of a week or two at a campground we can stay at Thousand Trails parks for the whole year if we choose. It has been a real game-changer for us.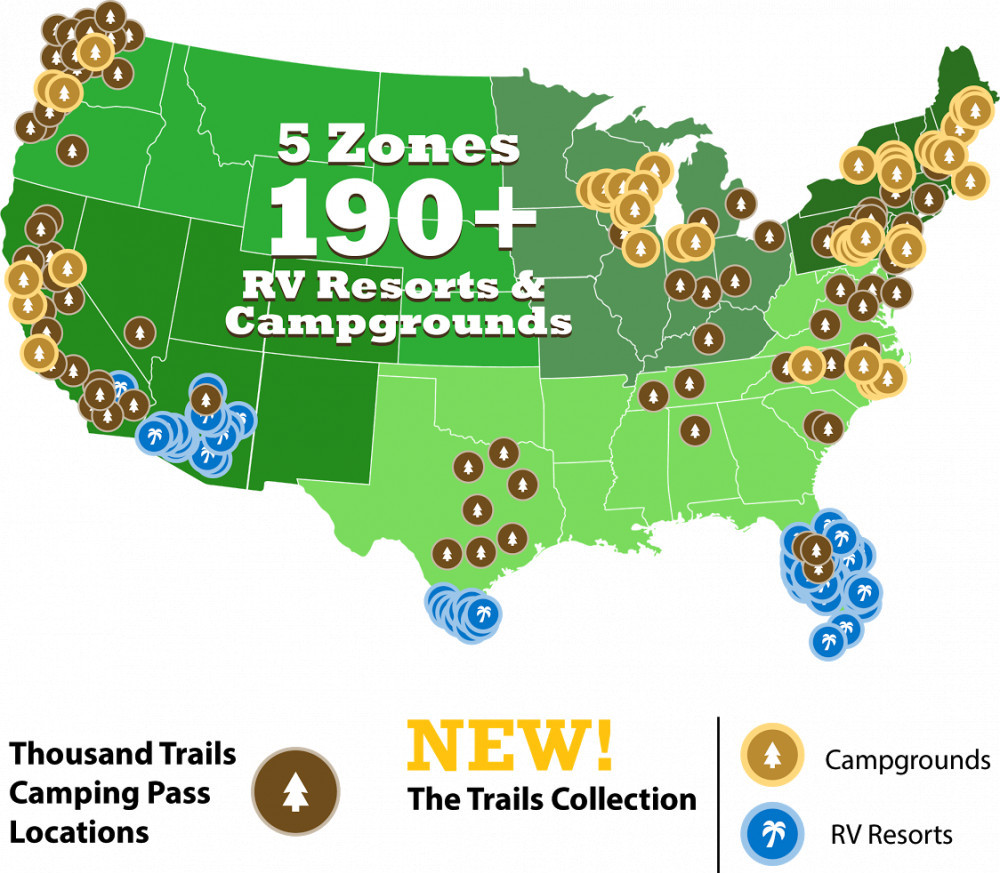 If you're looking for a way to save money on your camping expeditions but aren't ready to purchase a full membership. Give Thousand Trails a try by purchasing a Camping Pass. Click here to save $100 off of a Camping Pass.
Conclusion
Many people think living a life on the road in an RV is free or nearly free. That is not the case and often it cost as much as living in a stick-and-brick home. There are many ways to fund a Full Time RVing Lifestyle hopefully the ones we listed here will help you decide if this is a lifestyle you want to take up.
If you have any questions or comments on Full-Time RV Living or other ways to make money on the road we'd love to hear about your ideas. Please leave us a comment below.
We do all our trip planning with RV Life Trip Wizard. RV Trip Planning Made Simple! RV Life Trip Wizard is by far the best RV route planner we've found. Get your 7 day Free Trial