Spending the 2021 summer working in West Yellowstone, Montana we got a lot of time in Yellowstone National Park, but we didn't do a lot of hiking as we planned. So for 2022, we made a point to spend more time hiking the trails in the area. Our first time through Lamar Valley this year we decided to hike the Trout Lake Trail.
The hike to Trout Lake is a great way to top off a morning of wildlife watching in the Lamar Valley.
The Trout Lake Trail is a short 1.2-mile round trip hike around Trout Lake in Yellowstone National Park. Generally considered an easy route, it takes an average of 34 min to complete. This is a very popular area for birding, fishing, and hiking, so you'll likely encounter other people while exploring. The best times to visit this trail are May through September.
Note: Some of the links in this article are affiliate links.
GoFullTimeRVing.com is a participant in the Amazon Services LLC Associates Program. As an Amazon Associate, we earn from qualifying purchases linking to Amazon.com and affiliated links. When you use the links on this page to make a purchase, we may get a small commission and you may get a great bargain. You don't pay anything extra by purchasing through these links. It's a win-win all around. See our Full disclosure for more info. Thank you!
Location
Trout Lake is located at the far end of Lamar Valley in the northeast section of the park. This section of the park is a great place to see animals, so we spend a lot of time up there anyway. Located between Soda Butte and Pebble Creek Campground along the Northeast Entrance Rd.
The Hike
As you park your car, the trail leads to the left and will climb the hill directly in front of you. It is steep, so be careful, but it is mercifully short and the reward is spectacular. After less than half a mile to the lake, you top the rise and the lake opens up in front of you.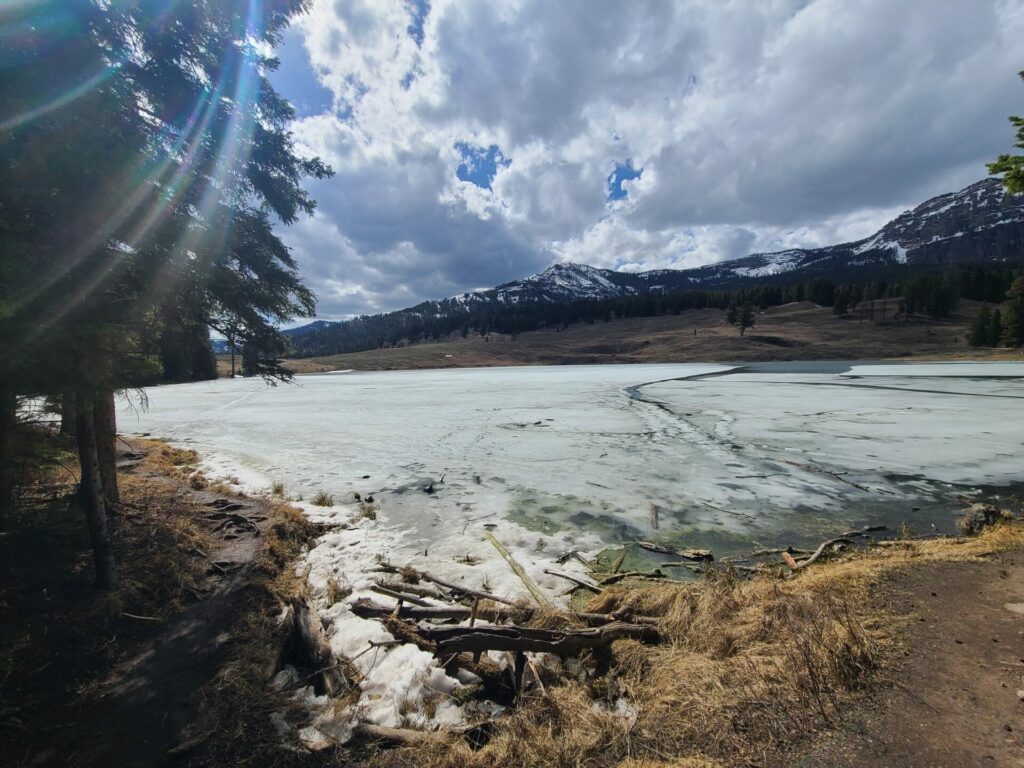 This is a great short hike in Yellowstone National Park. It starts out a bit steep with some elevation gain. Being at elevation it's a good hike to get some breathing in. On top of the hill is a beautiful little lake that was partially frozen the day we hiked it May 7, 2022. The last time we did this hike in 2016 we saw some otters. This time we saw a few different ducks. We'll be back this summer hoping to see the otters again.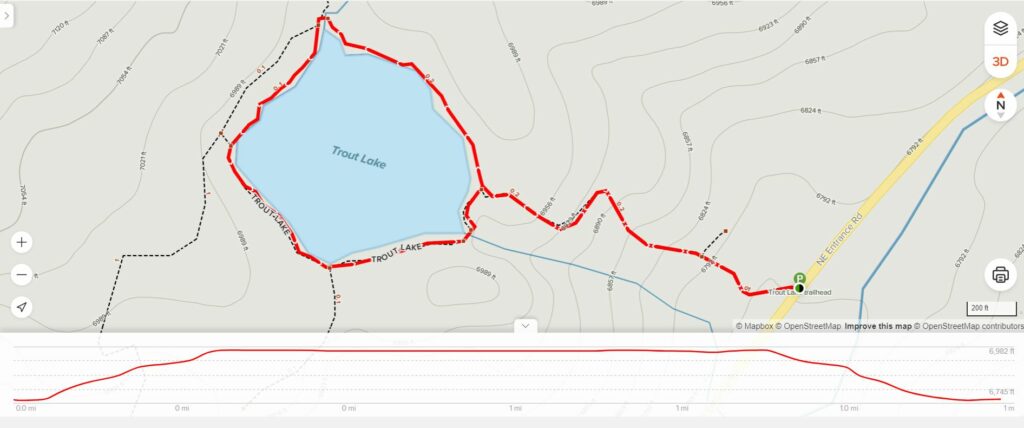 As you circle around the lake, you'll cross a bridge where the water flows out of the lake and back along the trail. It is wonderful and shady, and really picturesque. If your legs are up for a short climb, there is no better hike in the park than Trout Lake.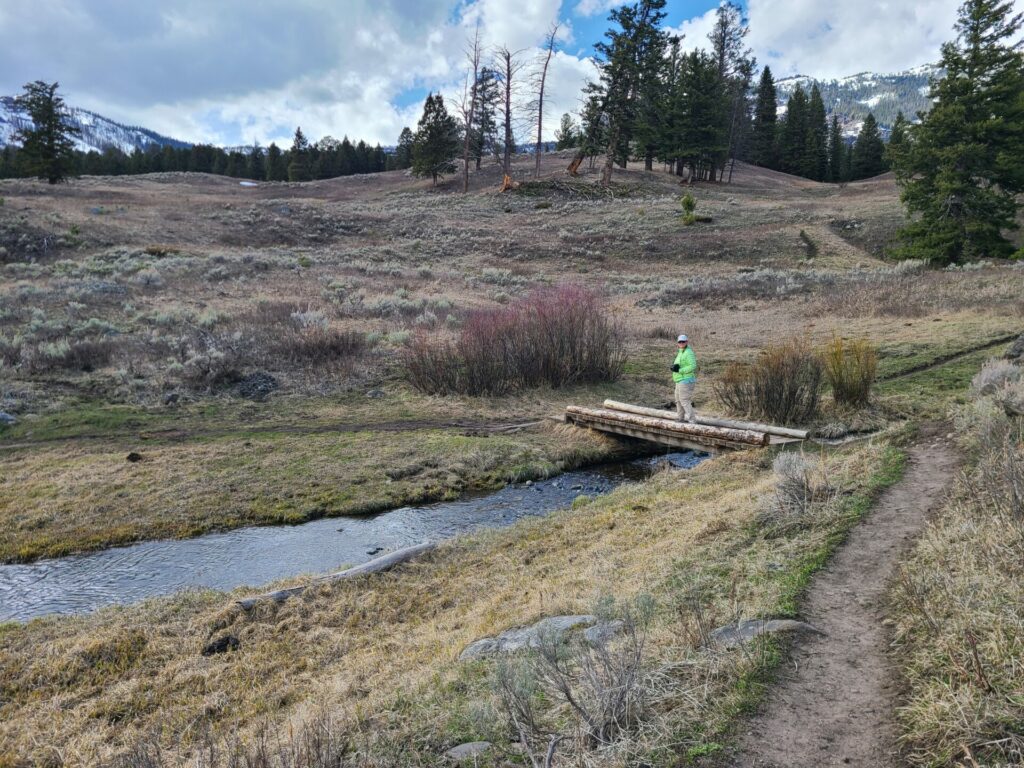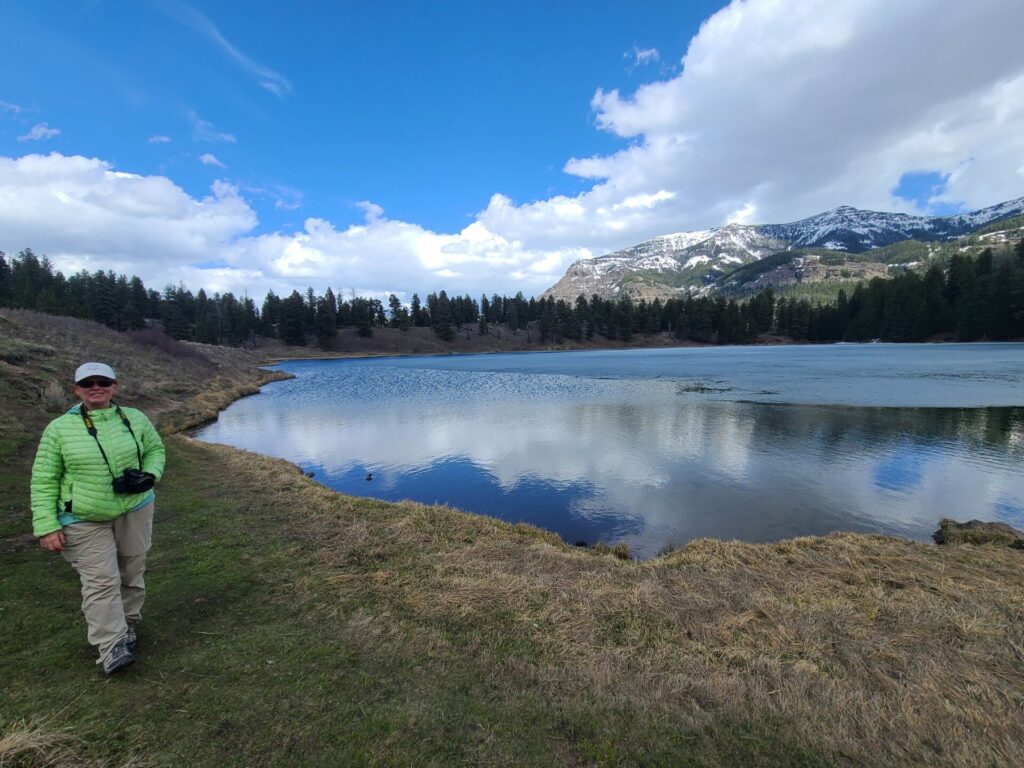 As with all hikes in Yellowstone National Park Dogs are not allowed on the trails. Everywhere in Yellowstone is bear country. While you shouldn't let fear keep you from hiking, it is important to know what the best practices are for hiking in bear country. Always be bear aware and carry bear spray with you on all hikes in the park.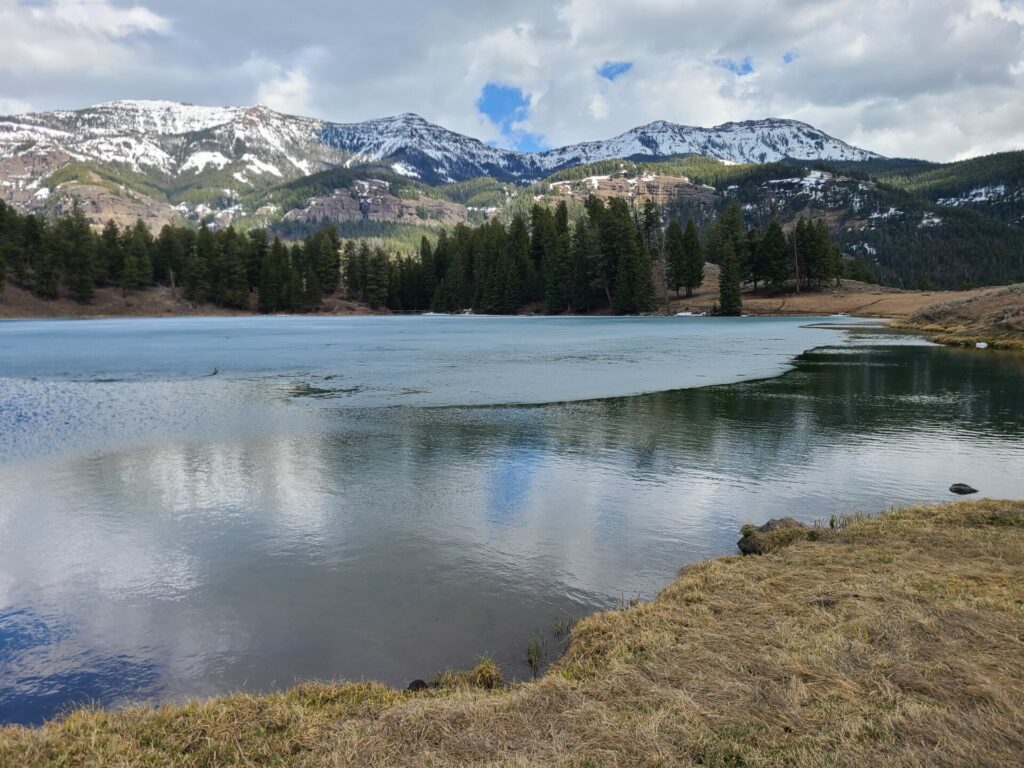 There is a large pullout and signage marking the hike to Trout Lake, but the fisherman keep this place fairly busy, so don't expect to be on your own.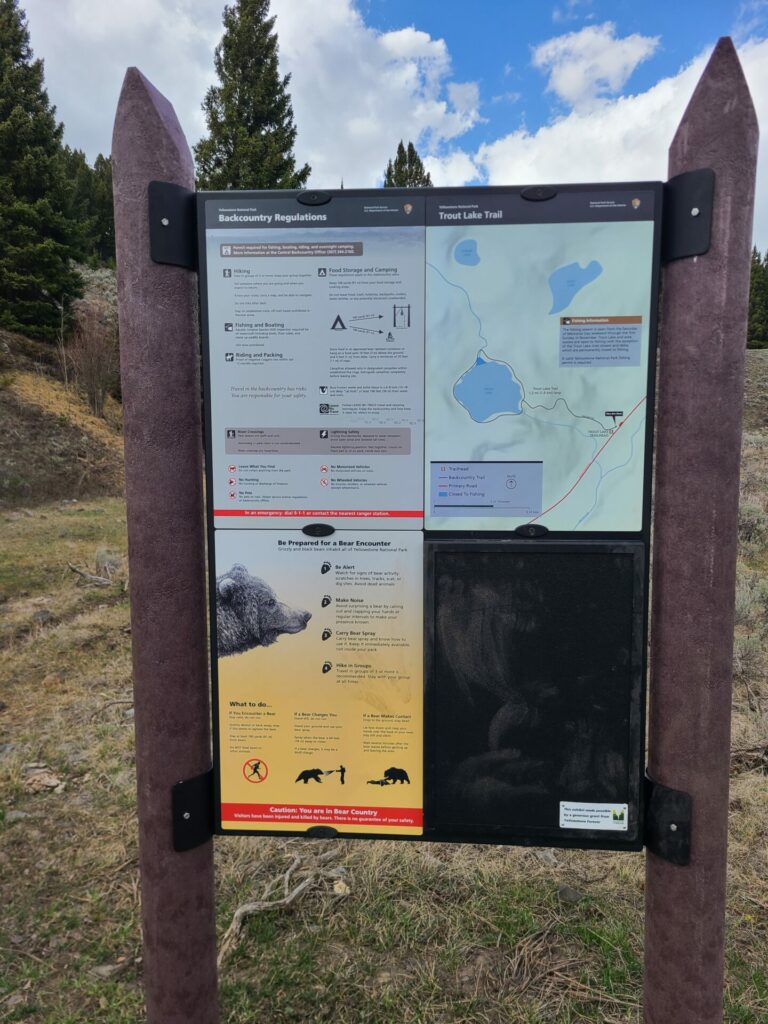 Other Yellowstone Hikes We've Done
Conclusion
The Trout Lake Hike is one of the most beautiful easy hikes in Yellowstone National Park. For a short hike it is always near the top of our list of places to go.
What is your favorite hikes in and around Yellowstone? We're always looking for neat out-of-the-way places to put on our list of must-sees. Thank you for reading our article. If you have any comments or questions we'd love to hear from you below.