Campground
Very nice. Large sites with plenty of space between camping spots. We reserved a spot in the 300-section that backed to Lake Michigan. It was a little too steep for our 38 ft. motorhome so we ended up moving to a level first come first serve site in the 100 section.
There weren't many people camping during the week. Full park with no campsites available over the weekend. We thought it would be noisy over the weekend. Very quiet. Several people had campfires going.
Lots of kids riding bikes. With this in mind drive slowly. We saw several people driving faster than the 10 mph speed limit.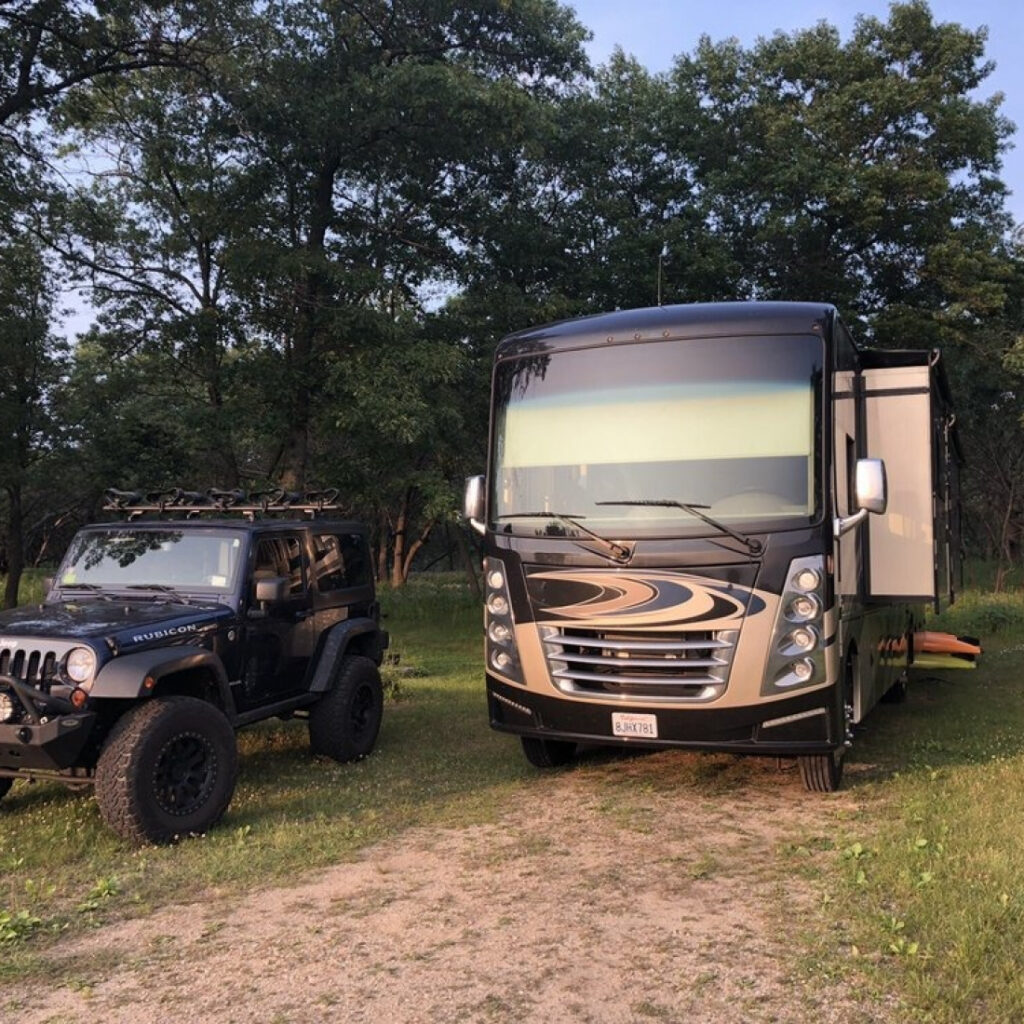 This post contains affiliate links. As a participant in Amazon Associates and various affiliate programs, we are compensated when qualifying purchases are made through our referral links at no additional cost to you. Full Disclosure
We do all our trip planning with RV Life Trip Wizard. RV Trip Planning Made Simple! RV Life Trip Wizard is by far the best RV route planner we've found. Get your 7 day Free Trial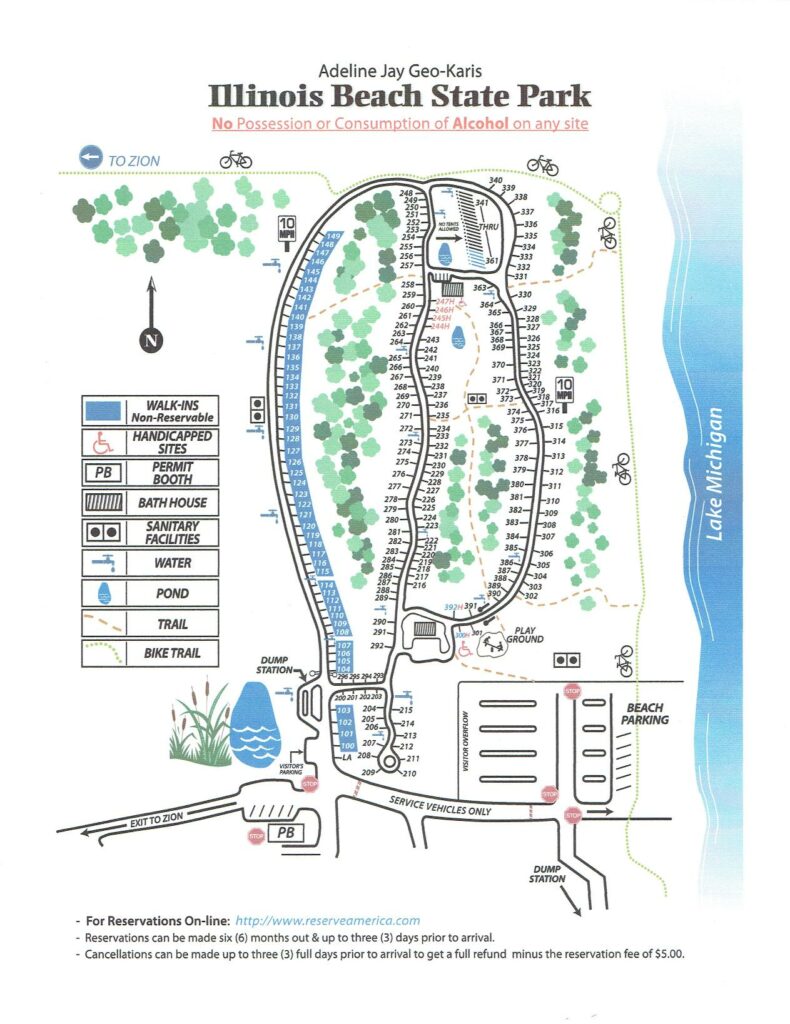 The showers were extremely clean. Could use a new shower curtain but that's minor. The water pressure is hard and awesome!!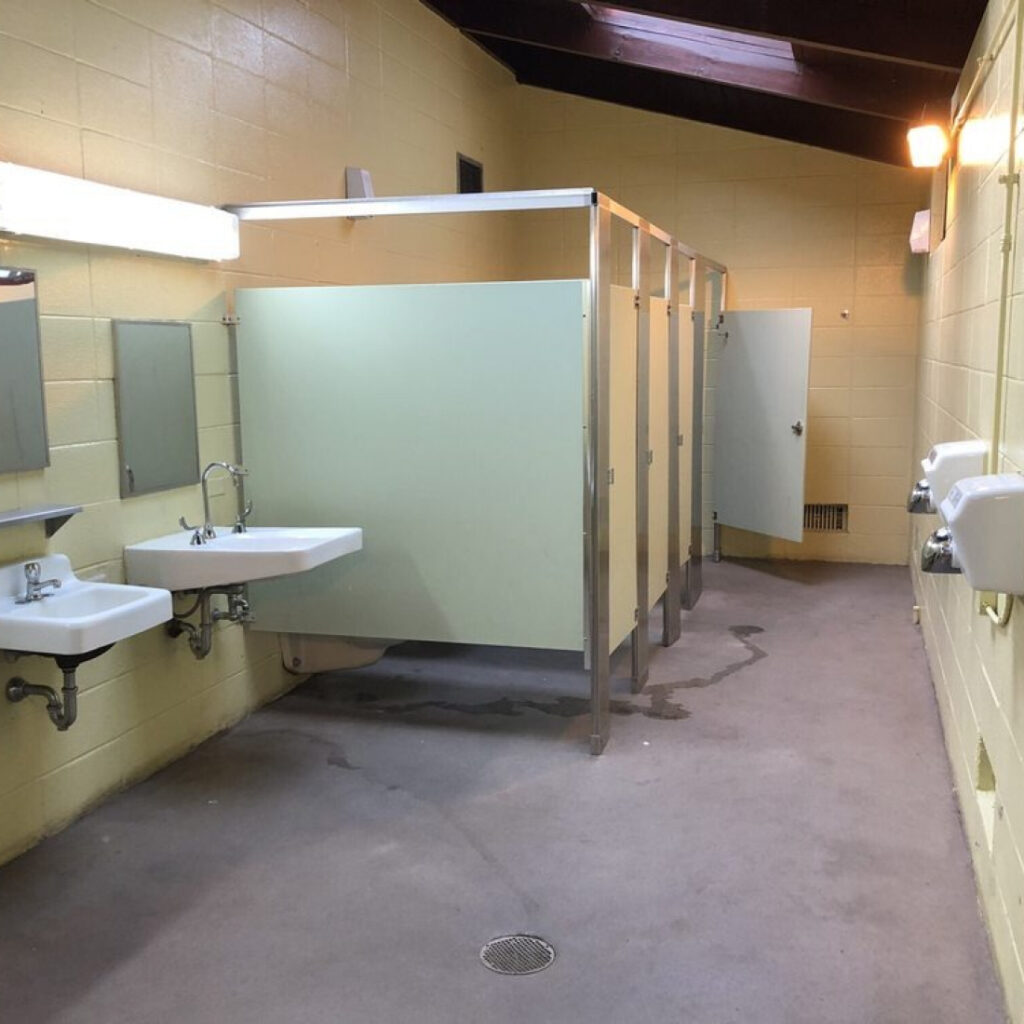 Several playground areas for kiddos.
Super friendly staff. Eager to answer your questions.
The campground is well-kept and very clean. The only thing we have bad to say is the mosquitos were out in full force during our stay. Be sure to bring some bug spray with you.
Location
Located a little more than an hour's drive from downtown Chicago.
39150 Illinois Beach State Park Rd Zion, IL 60099
Regarding the beach past the resort area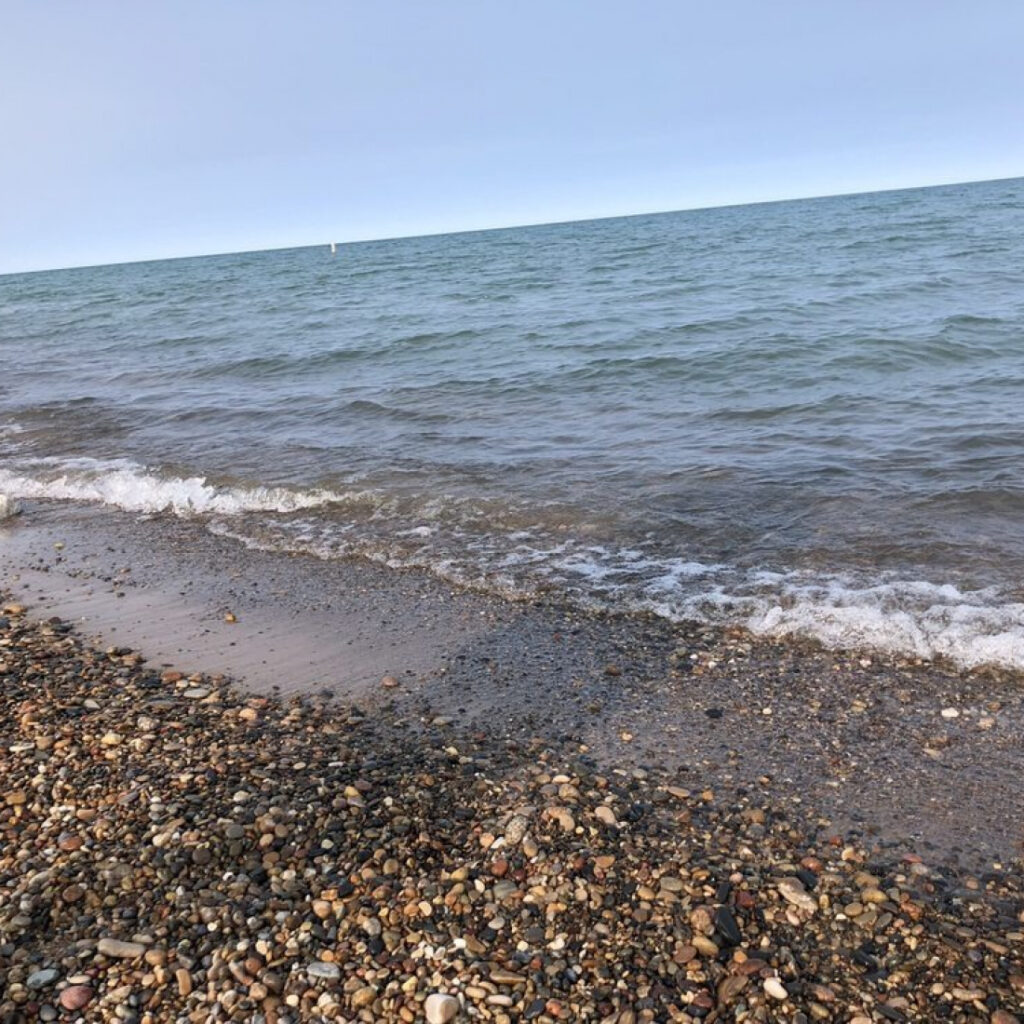 We drove by the day after our arrival (7-9-19) to see where to take our kayaks out onto Lake Michigan. For us too many people just hanging out in the parking lot for no reason. Loud music playing from their vehicles. We decided with so many people just loitering around it might not be safe to leave our Jeep out of sight to go kayaking.
Very clean beach. Several people were out swimming. No lifeguard on duty. Beach appears to be littered with trash, but when you get closer you realize it's big white rocks and lots of shells. Perfect place to build a sand castle.
No dogs are allowed in the beach area.
Things to See and Do
We checked out Kenosha, WI, and Chicago. We planned on riding the Metra into Chicago but the times didn't really work out for us. So we drove and paid the price for parking. So much to see and do in Chicago. We caught a Cubs game and did sightseeing on the hop-on hop-off bus.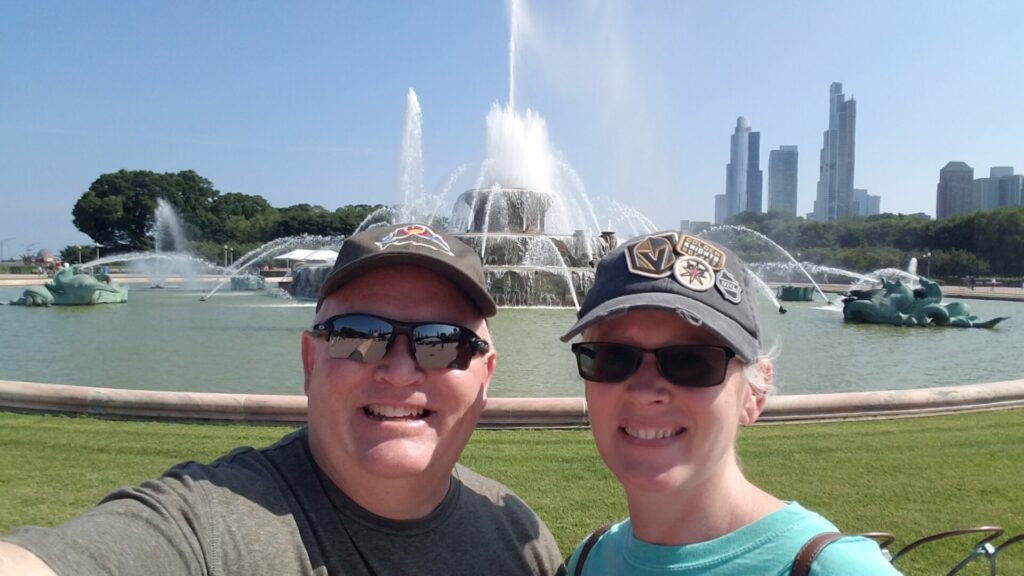 For more things to see and do around Chicago click here.
Conclusion
When looking for a campground near Chicago, Illinois Beach State Park makes a fairly well-located area for a base camp. It's a ways out of the city but I wouldn't want to be much closer.
What interesting places have you been to and can recommend? We're always looking for neat out-of-the-way places to put on our list of must-sees. Thank you for reading our article. If you have any comments or questions we'd love to hear from you below.
If you're looking to build your own home-based business like we have with this webpage, check out Wealthy Affiliate.
Wealthy Affiliate is an all-in-one platform that you can build your whole affiliate marketing business on. It combines training, software, and website hosting into one. This makes the whole process of starting an online business from scratch much easier, especially if you're new to building a website.