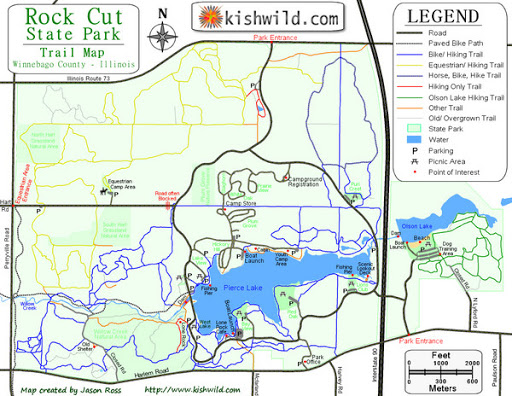 Rock Cut's 3,092 acres include two lakes: Pierce Lake, with 162 acres, and Olson Lake with 50 acres offer a retreat for people wanting to fish, ice fish, or ice-skate. The park's hiking trails, horseback riding trails and cross-country skiing and wildlife watching, as well as seasonal hunting programs, make it a year-round recreation destination.
There are 210 Class A Premium sites and 60 Class B/S Premium sites at Rock Cut State Park. There is also a primitive cabin (it has electricity, but does not have water or plumbing facilities).
Rock Cut is an alcohol-free park and campground, and this rule is strictly enforced.
This post contains affiliate links. As a participant in Amazon Associates and various affiliate programs, we are compensated when qualifying purchases are made through our referral links at no additional cost to you. Full Disclosure
We do all our trip planning with RV Life Trip Wizard. RV Trip Planning Made Simple! RV Life Trip Wizard is by far the best RV route planner we've found. Get your 7 day Free Trial
Location
I-90 West to Rockford. Take the Highway 173 Exit. Go West for one-half mile to the Park Entrance. For more information about the Rockford Area, please visit the Rockford Visitors Bureau.
Address:
7318 Harlem Road
Loves Park, IL 61111
Prices
Tent (Class B/S Premium) sites start at $12/night. Partial Hook-up (Class A Premium) sites are $25/night. There is a free dump station within the park.
Reservations
For Reservations go to: Illinois Campground Reservations. Reservations can be made 180 days out.
Our Review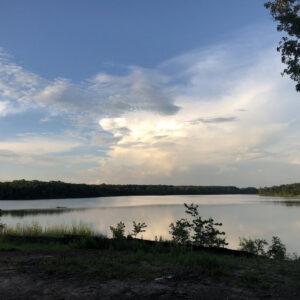 We were here for a week. Beautiful park. The RV section sites are supposed to be gravel, but many of them had so little of it there was no real support for the vehicles, so mud ruts were abundant. Our site 324 was not too bad.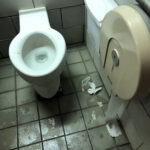 This would be a Five Star review except their restrooms were never cleaned while we were there. They were neglected and very dirty. Since there are no water hookups to RVs, and we were spending a week (July 1-8, 2019), no choice except to use the restrooms and showers. Lots of hair in the drains. Hair on the walls along with other stuff. Trash was never changed while we were there. Some dead bugs on sinks every day plus new ones. The place smelled horrible. Luckily we can go a week with our black tank so we never used the restrooms. Too dirty.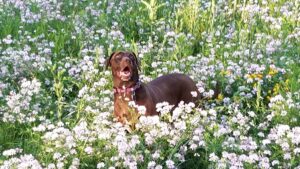 If you're coming to enjoy the lake, picnic, kayaking, hiking, etc. this place is a gem. If camping it is reasonably priced and has nice sites.
We just wouldn't recommend staying more than a few self-sufficient days. Numerous places to enter the lake. Kayak rentals. There are a couple of stores that sell snacks and beach items.
Lots of hiking trails to enjoy. Plenty of picnic areas for individuals or groups. We saw several very nice playground areas for the kiddos. Fishing at either of the two lakes. This place is nice and has it all. I just don't recommend camping here unless you have a self-contained unit or are OK with dirty restrooms.
We took a trip to Chicago and spent some time sightseeing around Rockford.

Amenities
Boat Ramp
Camp Store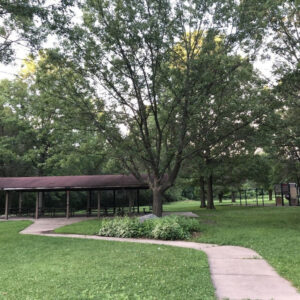 Canoeing
Concessions
Dump Stations
Fishing
Hiking/Walking
Off Leash Area
Office/Ranger Station
Shower Building
Toilets

Things to see/do nearby
Rockford Race Track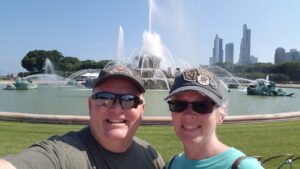 Six Flags Hurricane Harbor
Anderson Japanese Gardens
Drive to Chicago as we did.
For more things to see and do around Chicago click here.
Conclusion
Excluding the restrooms/showers Rock Cut State Park is a really nice and relaxing place to spend a few days. With the lakes, trails, and forest it makes a great getaway! Have a fun time there.
Have you been to Rock Cut State Park? What was your experience like? What do you like to see and do in the area? Let us know if you have any comments or questions below. Thanks for reading! Happy Camping!
If you're looking to build your own home-based business like we have with this webpage, check out Wealthy Affiliate.
Wealthy Affiliate is an all-in-one platform that you can build your whole affiliate marketing business on. It combines training, software, and website hosting into one. This makes the whole process of starting an online business from scratch much easier, especially if you're new to building a website.