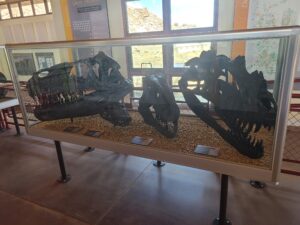 Jurassic National Monument, at the site of the Cleveland-Lloyd Dinosaur Quarry, is well-known for containing the densest concentration of Jurassic dinosaur fossils ever found. The 2453-acre National Monument was created in 2018 to ensure the protection of the dinosaur quarry and surrounding areas.
After watching the videos of this National Monument I was so excited to go and check out what they are doing there. I love seeing paleontologists at work digging up fossils.
This post contains affiliate links. As a participant in Amazon Associates and various affiliate programs, we are compensated when qualifying purchases are made through our referral links at no additional cost to you. Full Disclosure
Dinosaurs Galore
Over 12,000 bones (belonging to at least 74 individual dinosaurs) have been excavated at the quarry.
What happened here?
Scientists from the University of Utah started exploring the quarry in 1929. The vast majority of bones at the site (75%) come from carnivores, which remains a mystery for paleontologists. Why did so many meat-eaters perish there? Some hypothesize there was a kind of predator trap, potentially connected to a watering hole, back in the Jurassic era.
Visiting
For visitors today, there are plenty of opportunities to see science in action: paleontologists are still working to carefully excavate bones there. We arrived at about noon, there were only a few people around and no one digging in the pits which disappointed me.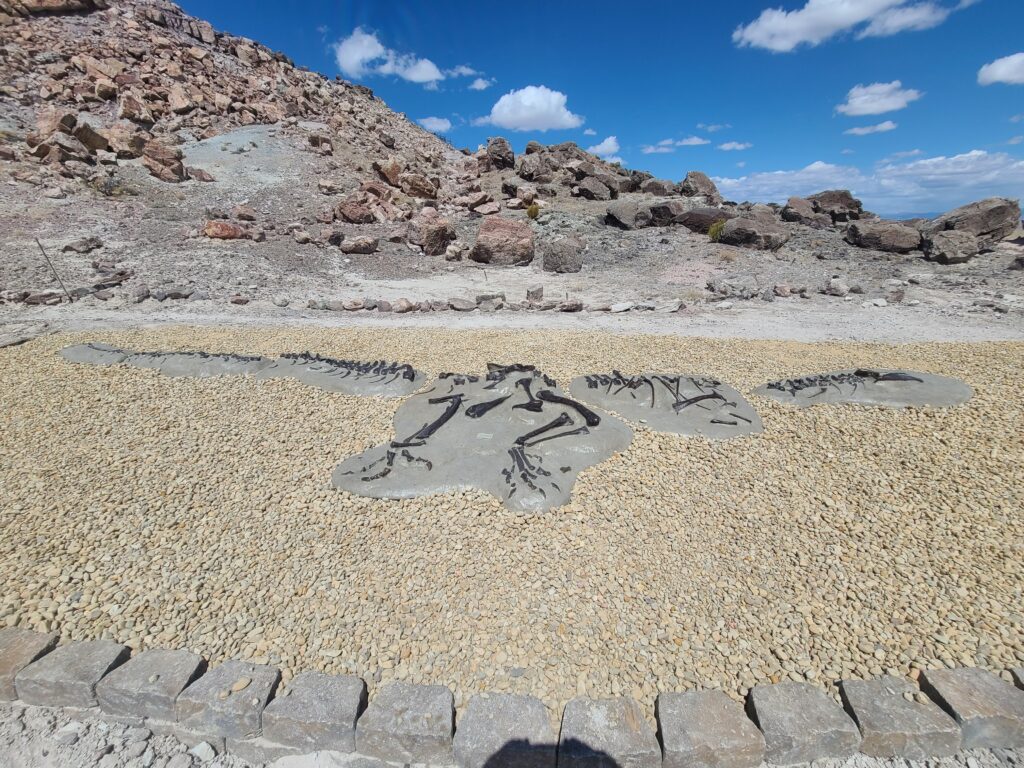 There is also a small museum that displays a complete Allosaurus skeletal reconstruction and a Stegosaurus. Self-guided walks let visitors wander where dinosaurs once roamed.
Location
The Quarry is located in the northern San Rafael Swell, which is very remote without easy access to gas-stations, restaurants, hospitals, or car mechanics. Have a full tank of gas when driving into the swell, a map, and be wary of the weather. The swell is prone to flash flooding – do not park in washes and avoid muddy, slick roads.
The Quarry provides outstanding opportunities to walk to rock art sites, dinosaur excavations, scenic vistas, and intriguing geologic strata. Come prepared with close-toed hiking or running shoes.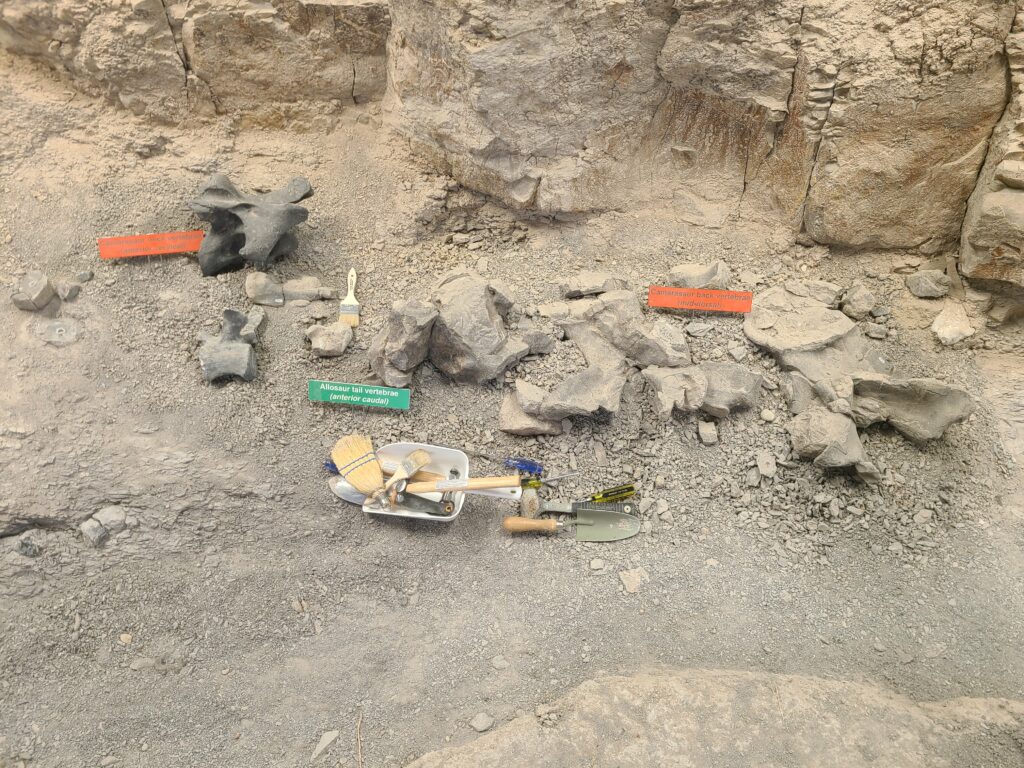 Conclusion
While it was cool seeing the quarry and the dinosaur bones that have been partially dug up, I really wanted to see paleontologists at work. It was disappointing to not have them on site while we were at the National Monument. For having the densest concentration of dinosaur bones ever discovered we have seen other sites with more going on.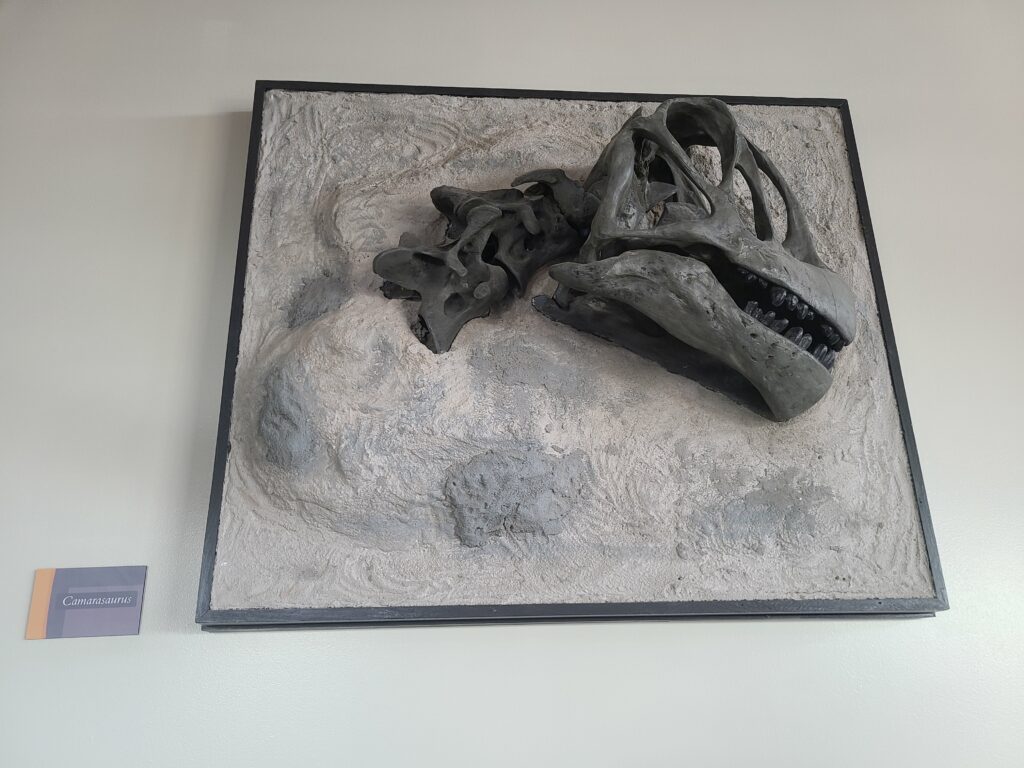 What interesting places have you been to and can recommend? We're always looking for neat out-of-the-way places to put on our list of must sees. Thank you for reading our article. If you have any comments or questions we'd love to hear from you below.