In this Peregrine Pines FamCamp Review, we will cover what a great campground this is. As someone who recently stayed at this campground, I can attest to the many amenities, activities, and stunning natural surroundings that make it a great destination for families, couples, and solo travelers alike.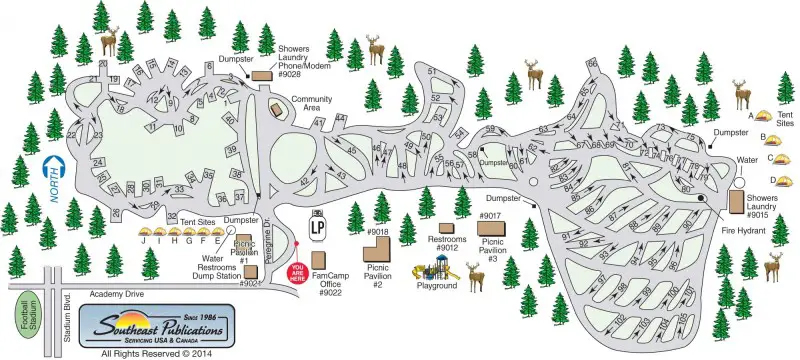 This post contains affiliate links. As a participant in Amazon Associates and various affiliate programs, we are compensated when qualifying purchases are made through our referral links at no additional cost to you. Full Disclosure
We do all our trip planning with RV Life Trip Wizard. RV Trip Planning Made Simple! RV Life Trip Wizard is by far the best RV route planner we've found. Get your 7 day Free Trial
Location and Accessibility
Located in Colorado Springs, Peregrine Pines FamCamp is easily accessible by car or RV. The campground is situated within the grounds of the U.S. Air Force Academy. The base is listed as "Open" meaning you can access the base with any proper ID. Be aware that security issues could change the base access rules at any time. If you're going to the FamCamp you'll need an ID showing you are affiliated with the DOD to stay.

United States Air Force Academy, 9022 Peregrine Dr, Colorado 80840
Cadets/Preps, active duty and retired military, reserves, guard, 100% DAV, VHIC (Veterans Health Identification Card) holders, AOG (Association of Graduates), and categories covered in the USAFA Instruction 34-103 are allowed to use the FamCamp. Inquire about sponsored guests; current security precautions may prevail. Ordinarily, family and guests may be sponsored by eligible users. AOG members and VHIC users are not permitted to bring additional guests onto the installation.
No sponsored guest during the following dates:
Thu, May 26–Wed, June 1
Thu, June 30–Wed, July 6
Thu, Sep 1–Wed, Sep 7
Thu, Oct 6–Wed, Oct 12
Once you're inside, you'll be surrounded by breathtaking views of the Rocky Mountains.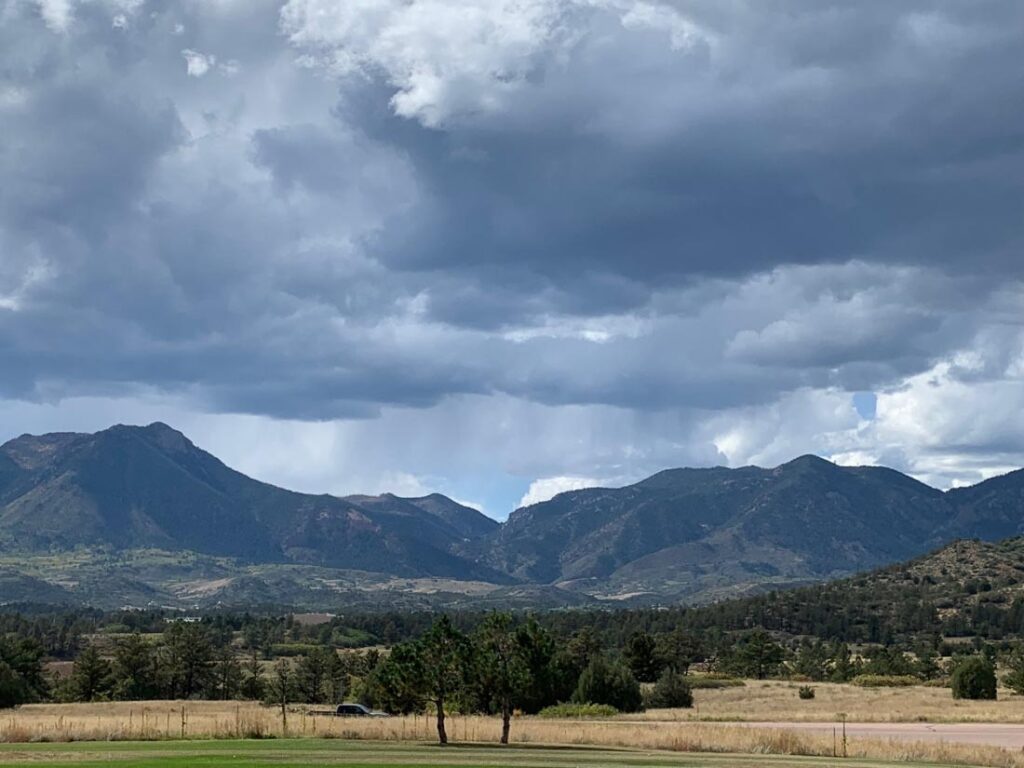 Accommodation Options
Peregrine Pines FamCamp offers several accommodation options to fit your needs. If you have an RV, you can book one of the RV sites, which comes with full hookups and picnic tables. Tent camping is also an option, with several campsites available. If you don't have your own RV you can rent one to stay at Peregrine Pines FamCamp with their Staycation Deal. Be aware that the speed limit is 4.5 mph due to children at play in the campground.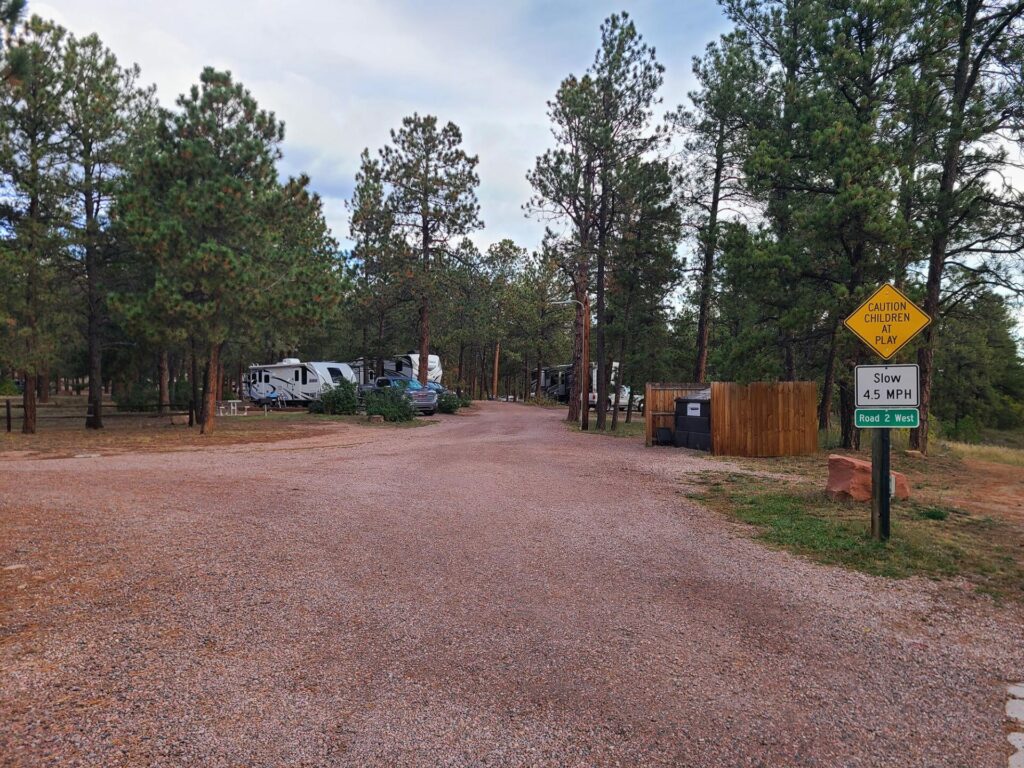 PEAK SEASON RATES APRIL–OCTOBER
RV SITES:
Active Duty, Retirees & DOD ID Card Holders
$38 per night, 27 feet and under.
$43 per night, Larger than 27 feet.
Reservations can be booked for a period of up to 30 days from April 1 — October 31. The maximum stay at FamCamp, per family, during the Peak Season is a total of 30 days.
Sponsored Guests (DOD ID Card holder must be present to sign in.
$43 per night, 27 feet and under.
$48 per night, Larger than 27 feet.
$23 per night-Tent Site.
There is a 14-night maximum stay for sponsored guests during the year.
TENT SITES:
DOD ID cardholders
$18 per night
LOW SEASON RATES NOVEMBER–MARCH
Active Duty, Retirees, & DOD ID Card Holders
Daily rate: $30 per night. Monthly rate: $750 (begins on the 1st of each month) If arriving outside of the 1st of the month, use the daily rate. Late payments are assessed at $10 per night.
NOTE: No Tent Camping November-March
Reservations
Reservations are required to stay. Reservations can be made 90 days in advance from the date of check-in for Active Duty and 60 days in advance for all other eligible users (Retirees, VHIC users, DOD civilians, etc.) AOG ID card holders are authorized to make reservations up to one year in advance for Alumni events. Must be an AOG member with an ID card or have proof of AOG sponsorship.
Note: The Famcamp staff assigns sites by the size of the RV to maximize the campground usage. Guests are not allowed to choose sites.
The campground office is open from April 1 — October 31. Eligible patrons can call Peregrine Pines FamCamp at 719-333-4980 to make reservations. Office Hours: Daily 9 am–6 pm. Off-Season/winter call 719-333-4602 to reserve.
Facilities and Amenities
With 105 RV sites and 10 Tent sites, the facilities and amenities at Peregrine Pines FamCamp are top-notch. There are several shower houses and restrooms located throughout the campground, all of which are clean and well-maintained although a bit dated. Laundry facilities are also available for guest use. If you're traveling with children, there's a playground on-site as well as a large grassy area for running around. The campsite also offers free Wi-Fi, which is a nice bonus.
Our Review
We stayed for a week at Peregrine Pines FamCamp from October 2-9, 2022. The FamCamp itself is a lovely setting nestled in a shady wooded section of pine trees with fairly large sites nicely spaced out. Our site was #10, a back-in site with 50 amp service and full hookups.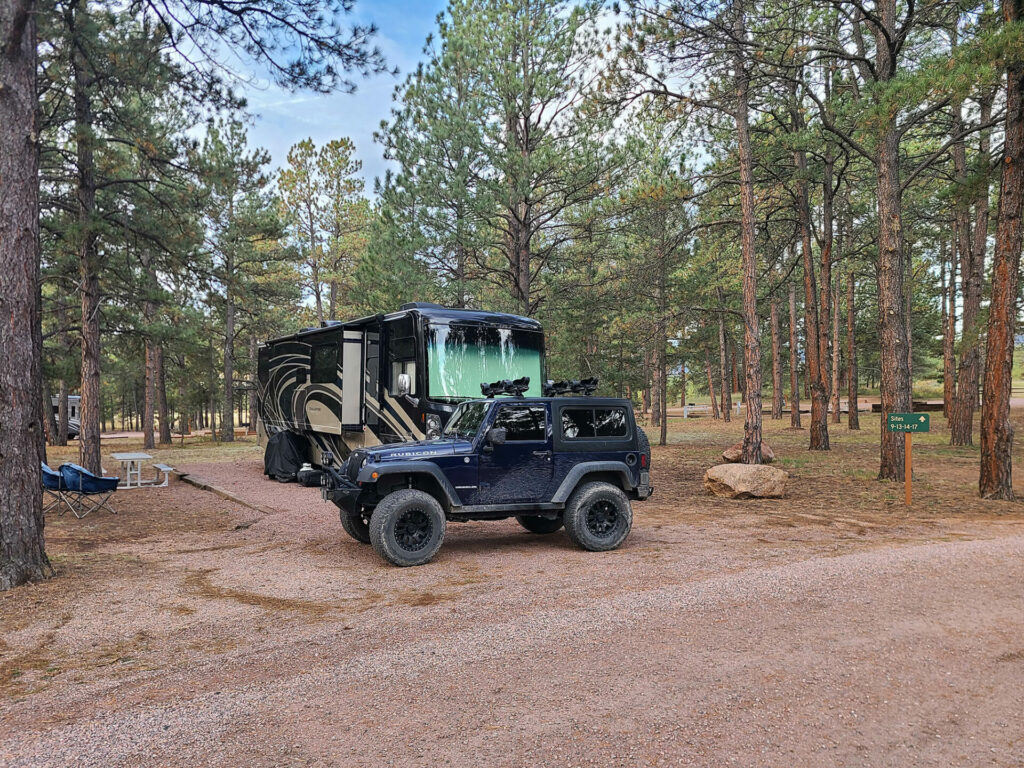 The roads throughout the campground weave through the trees so you have to be on your toes while moving to and from your site. Some of the site numbers are a bit confusing, especially going around the loops.
Note: The water pressure can be quite high at this campground so a pressure regulator is required.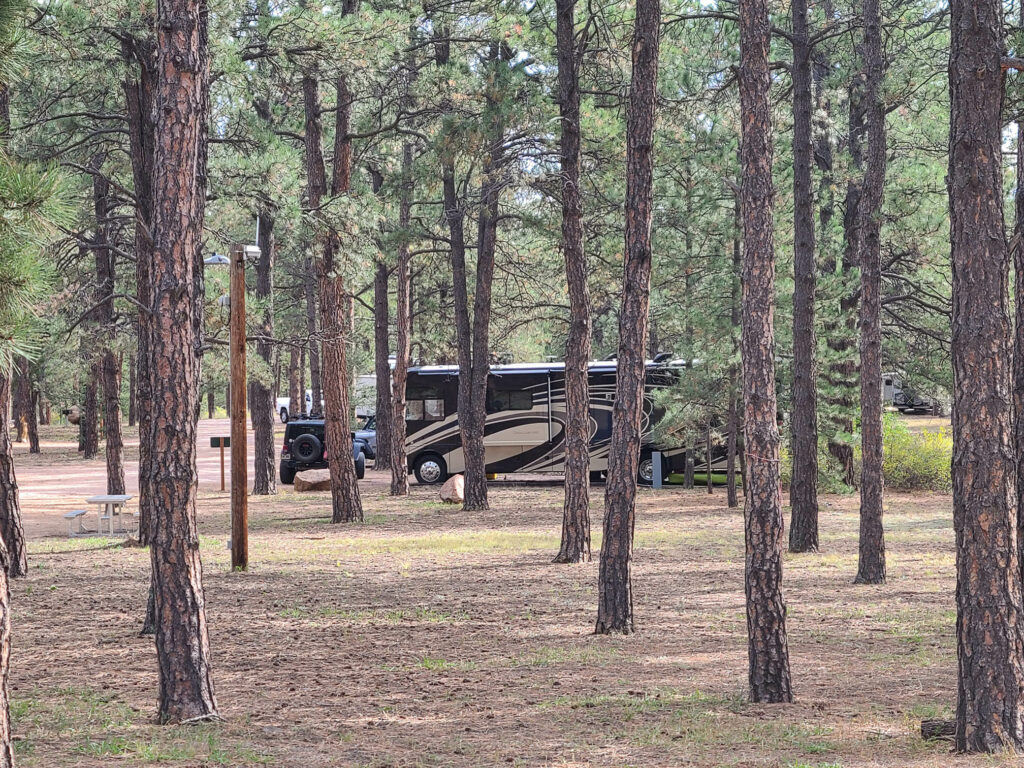 If you're a nature lover, you'll be in heaven at Peregrine Pines FamCamp. The campground is nestled in the foothills of the Rocky Mountains, providing stunning views in every direction. There are several hiking trails nearby that offer even more opportunities to take in the natural beauty of the area. Wildlife is also abundant, with black squirrels, deer, and other animals frequently spotted around the campsite. We were warned about a mother bear and her cub, but we never saw them.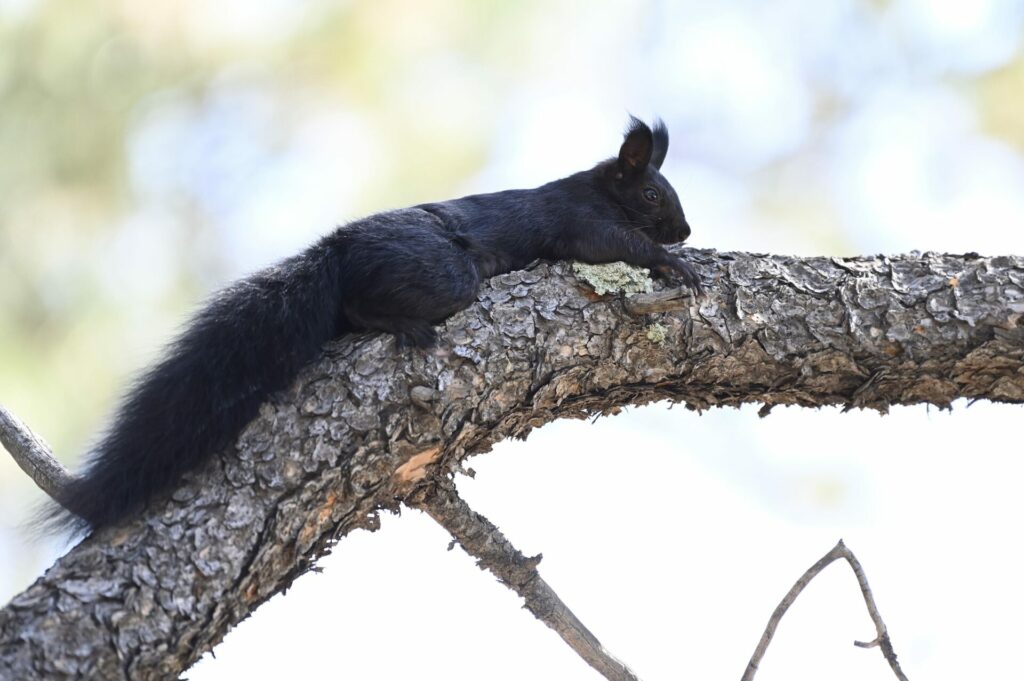 Dogs are to be kept on a leash and picked up after. They can't be left alone outside due to the wildlife in the area and barking must be kept to a minimum. Unfortunately, there is no Dog Park at the campground but one thing we love about Colorado is how Dog Friendly the state is. There are many dog parks in the Colorado Springs area.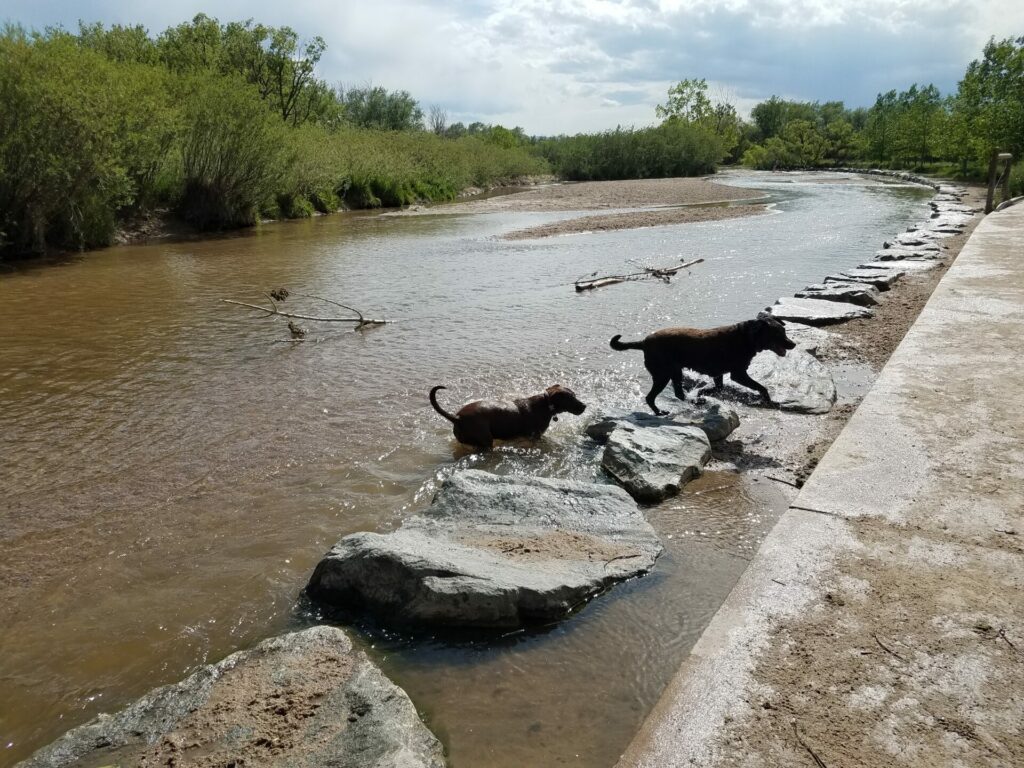 The staff at Peregrine Pines FamCamp were friendly, helpful, and knowledgeable. They were always available to answer any questions and provide recommendations for things to do in the area. Check-in was a breeze, just make sure to bring your RV registration and insurance for your RV and any other vehicles with you to the office. Propane is available near the office building.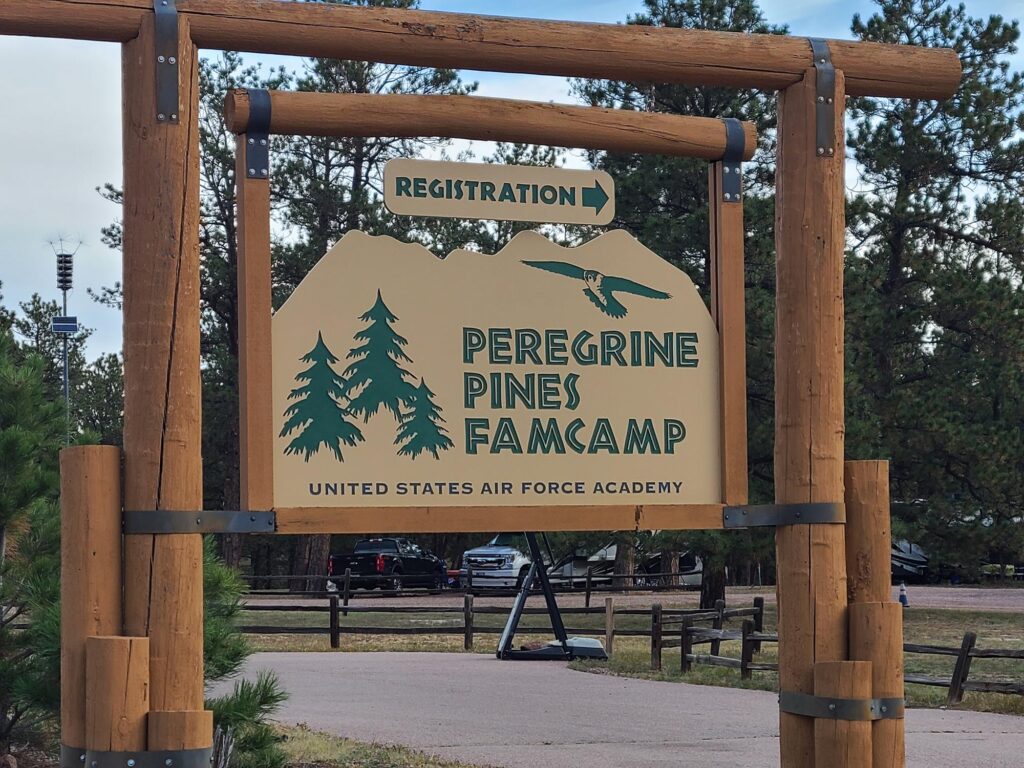 Peregrine Pines FamCamp is just down the road from Falcon Stadium. The week we were staying the Air Force Football team was on the road so we weren't able to take in a game. Stadium Blvd was being repaired and repaved while we were there. It was a rough ride driving in either direction on the road, but it looks like it will be very nice once finished.
Conveniently located with easy access to the base exchange, express, and commissary, as well as other base amenities within a couple of miles of the campground.
The campground is close to a fairly busy railroad track, so the only downside is that you can hear the trains going by at all hours blowing their horns. However, the track is down in a gorge of sorts behind the facility which muffles a good percentage of the noise, so it was not a huge detraction for us.
Peregrine Pines FamCamp is one of the nicest military campgrounds we have experienced. We will look forward to visiting again next time we come through Colorado.
The Air Force Academy Cadet Chapel is one of the most architecturally interesting buildings found anywhere. Unfortunately during our stay, it was closed for renovations and will be until 2027.
Activities and Recreation
One of the best things about Peregrine Pines FamCamp is the abundance of activities and recreation options available. There are several hiking trails nearby, as well as opportunities for fishing and biking. The campground also offers a variety of recreational facilities, including a volleyball court, frisbee golf, a paintball area, and horseshoe pits.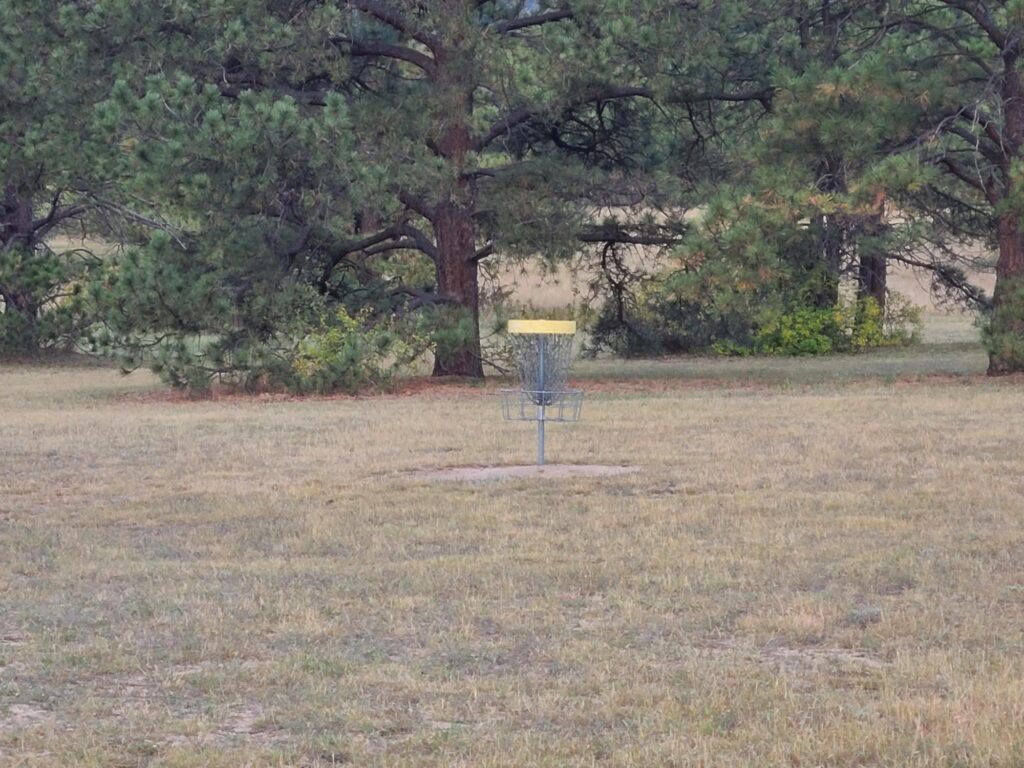 The facility is close to major attractions such as: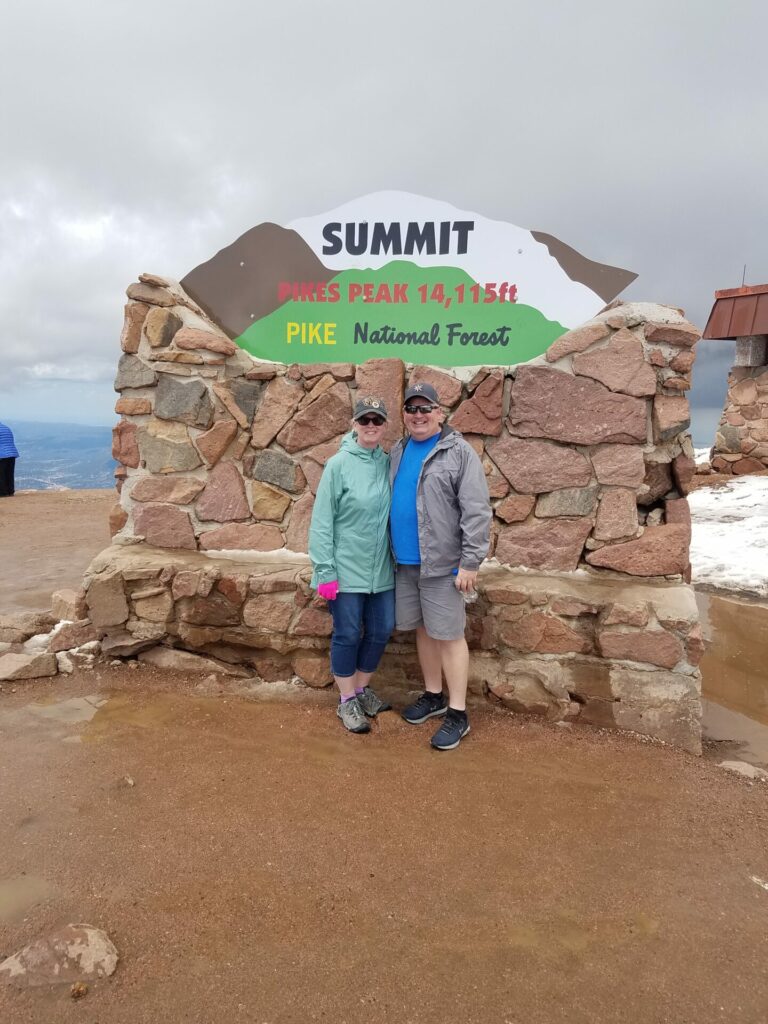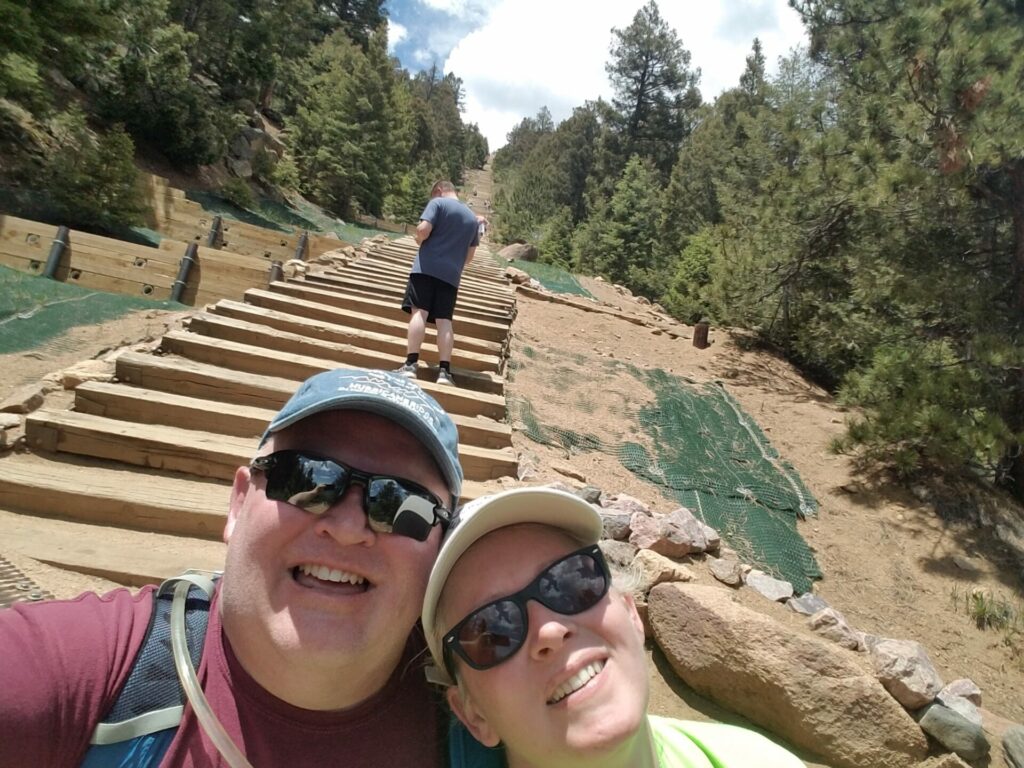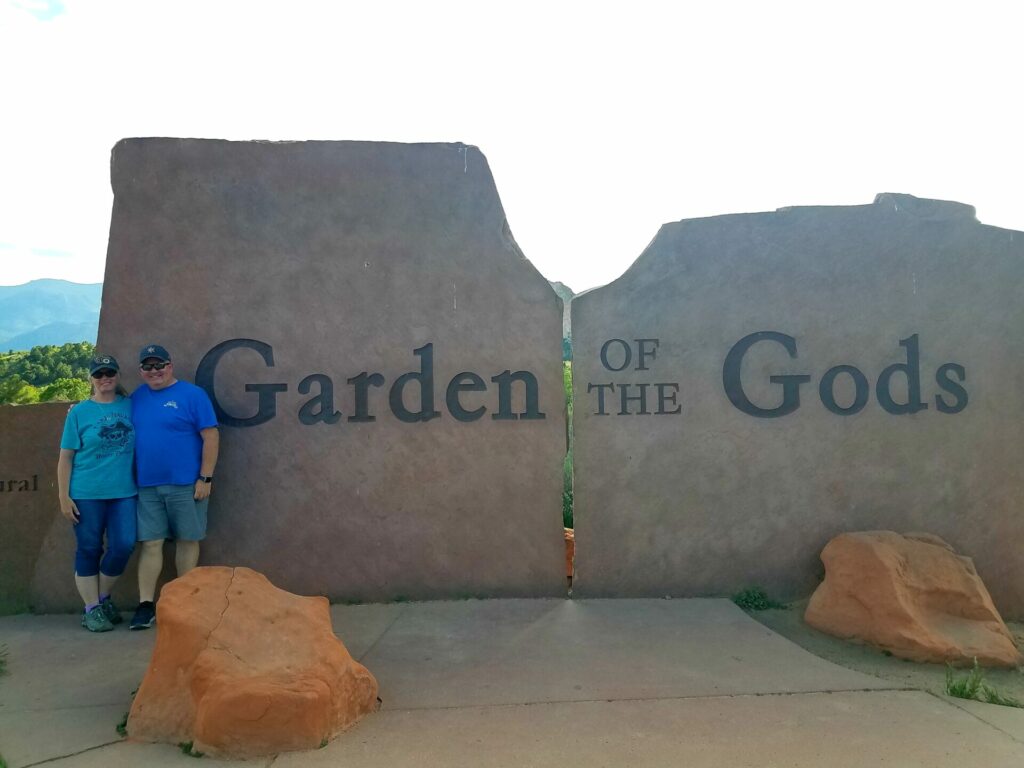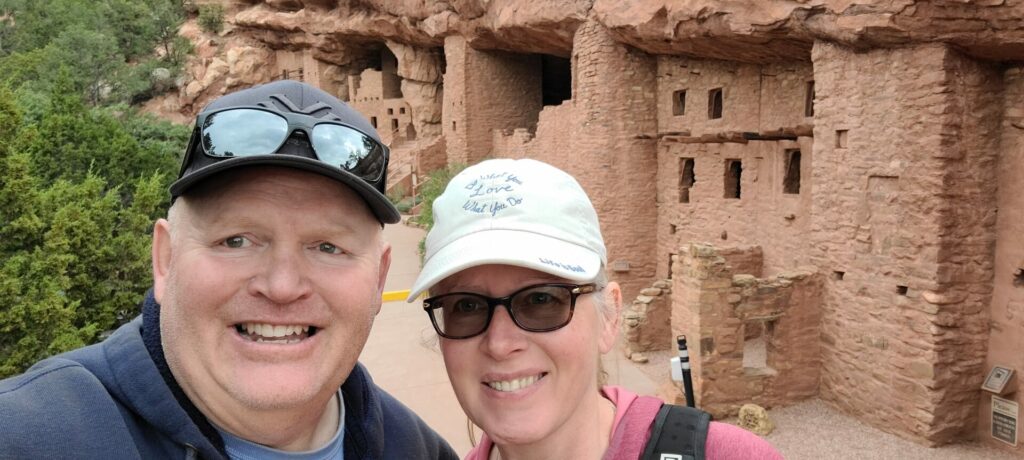 Other Things to See and Do
Affordability and Value
Overall, I found the prices at Peregrine Pines FamCamp to be very reasonable. Depending on the type of accommodation you choose and the time of year, prices range from $20 to $50 per night. Given the abundance of facilities, amenities, and activities available, I felt that the value for money was excellent.
Conclusion
All in all, I would highly recommend Peregrine Pines FamCamp at the U.S. Air Force Academy to anyone looking for a unique and memorable camping experience. With its stunning natural surroundings, top-notch facilities and amenities, and abundance of activities and recreation options, it's the perfect destination for families, couples, and solo travelers alike. Whether you're a military history buff or simply looking to explore the beauty of Colorado, Peregrine Pines FamCamp is definitely worth a visit.
What interesting places can you recommend? We're always looking for neat out-of-the-way experiences to add to our list of places to visit. Thank you for reading our article. If you have any comments or questions we'd love to hear from you below.