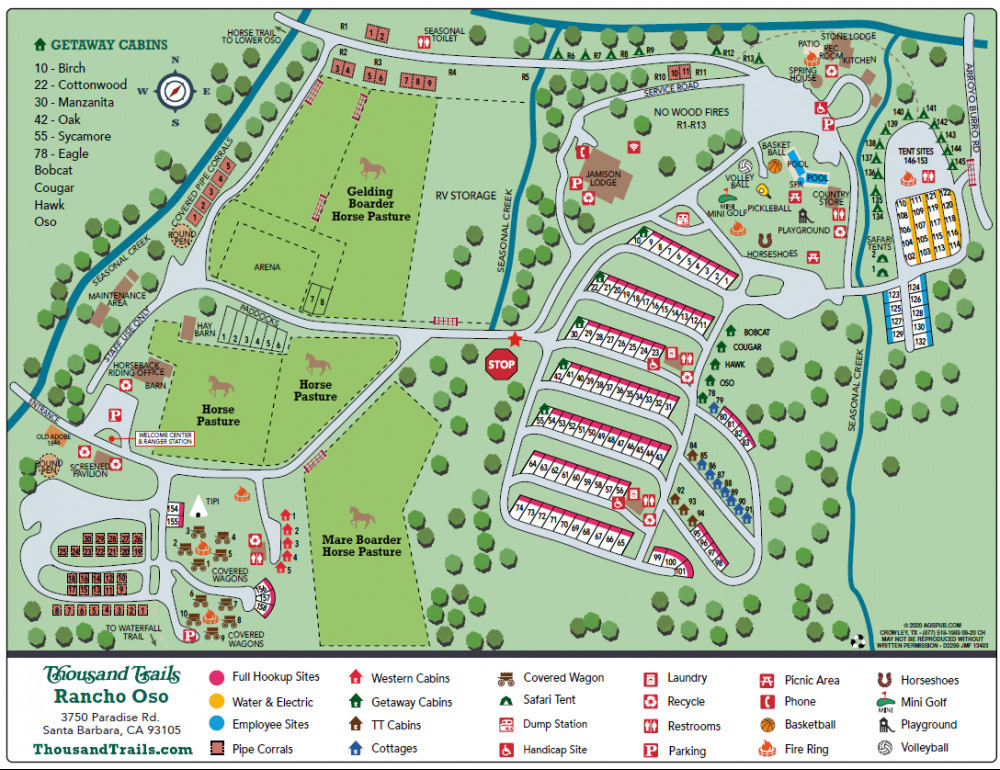 This post contains affiliate links. As a participant in Amazon Associates and various affiliate programs, we are compensated when qualifying purchases are made through our referral links at no additional cost to you. Full Disclosure
We do all our trip planning with RV Life Trip Wizard. RV Trip Planning Made Simple! RV Life Trip Wizard is by far the best RV route planner we've found. Get your 7 day Free Trial
Rancho Oso RV and Camping Resort has 159 campsites. There are 82 Full Hook-up sites and 20 Partial Hook-up sites with Water and Electric. The rest are made up of Tent Sites, Cabins, Cottages, and even Covered Wagons and a Tipi you can stay in. Our site had only 30amp service which was fine for our stay in February 2020. During the summer it may be too hot to run more than one A/C unit with the 30amp service.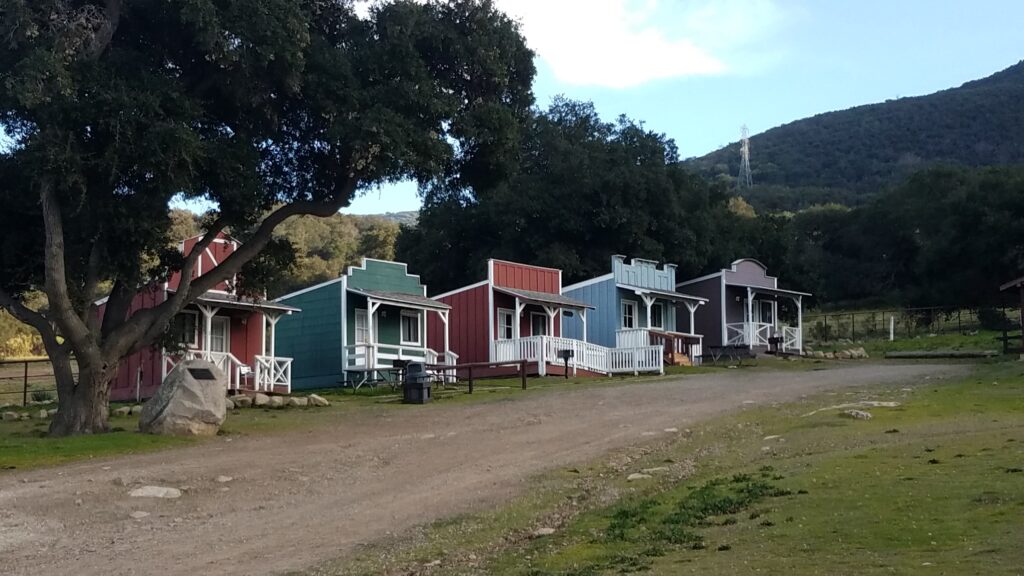 Bring your cowboy boots and hat. Rancho Oso Thousand Trails is a beautiful historic horse ranch/campground near the Los Padres National Forest. Nestled between Santa Barbara and Solvang off Hwy 154, Rancho Oso is a lovely campground with a western feel. It's one of our favorite campgrounds we've had the pleasure of staying at.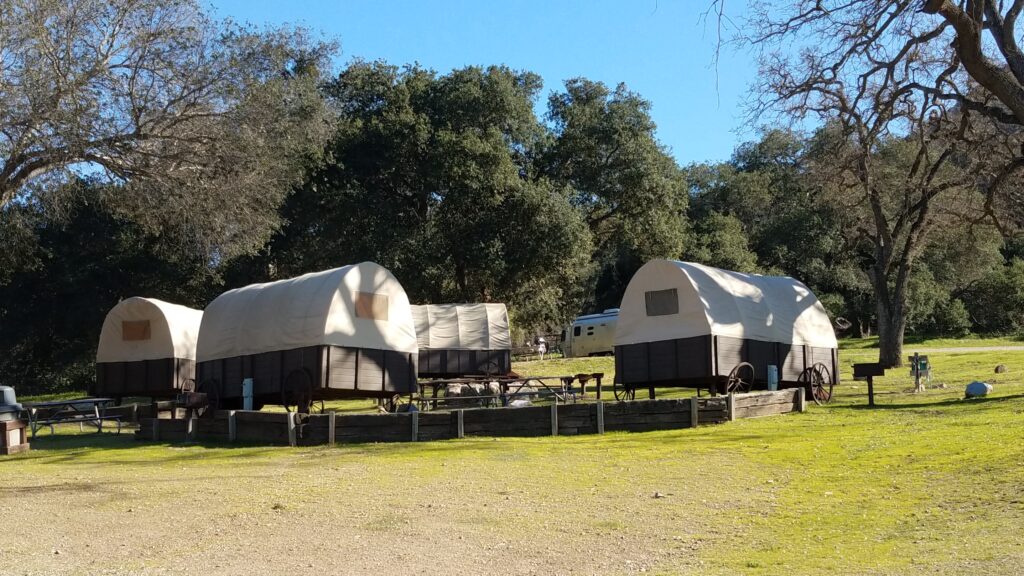 Location
Located off of Hwy 154 between Santa Barbara and Solvang it is about a 30-minute drive to either one offering scenic views the whole way.
Prices
During our stay, the campsite we had would have cost us $66.00 per night but was free with our Thousand Trails Membership.
Reservations
For Reservations:
Thousand Trails Members: Go to https://thousandtrails.com or call 1-800-388-7788
Non Members: Go to https://rvonthego.com or call 1-888-481-6348
If you're not a Thousand Trails member and would like to give it a try. Get out and camp with $100 off a Thousand Trails Camping Pass by clicking here.
Our Review
The road from Paradise Road to the campground is a narrow two-lane windy road and it's slightly more than a mile long. People complain that it's only a single lane but take it slow and there is enough room for RVs/cars to pass each other with no issues. To solve issues of large RVs having to pass each other on the narrow road it is recommended to check in after noon and check out by 11am. This way you should avoid having to pass other RVs coming or going.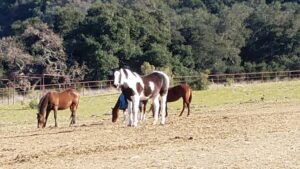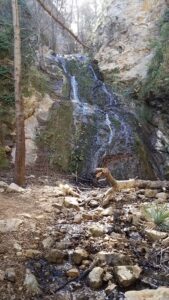 On 310 acres and being a working horse ranch there are plenty of activities to keep guests busy. Horseback riding is available by making reservations with one of the wranglers at the barn. Some of the previous reviews we saw stated a problem with flies. You do need to understand this is a ranch and there are flies on ranches. There were some flies during our February 2020 stay but they were not too bad. I imagine during the summer they could be a problem. We were told that the flies are from the many oak trees in the area and not from having horses.
Visit the horses, goats, pigs, and ducks at the barn and surrounding pastures. Or go hiking on one of the many trails. We did the short waterfall hike up the hill behind the water tank. It's a nice little ½ mile hike that crosses a small stream multiple times up to a 30' waterfall. With the national forest so close there is some wildlife in the area. During our stay, we saw a couple of flocks of wild turkeys and a few deer. Two swimming pools and a hot tub are on the property for relaxing. Play miniature golf, horseshoes, basketball, and volleyball.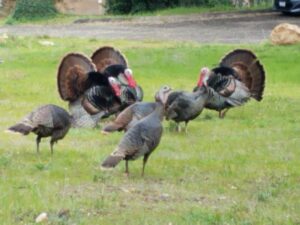 We don't have anything to complain about during our stay. As I stated Rancho Oso is one of our favorite campgrounds we've been to. Along with all the farm animals, we saw wild turkeys on a daily basis.
Amenities
Ranch Oso has all the amenities you'd want from a campground. An attentive friendly staff keeps the park in good condition. Everyone we dealt with was nice and helpful with any of our questions. Each took an interest to make sure our stay was going well.
The restrooms and showers were in good shape and spotlessly clean when we were there. Although we didn't use the showers since we were on full hookups.
While not really Laundry rooms, Washers and Dryers are located outside at the restroom/shower buildings.
Our dogs loved running and playing in the dog park. Plenty of room for them to sniff around and stretch their legs playing with other dogs.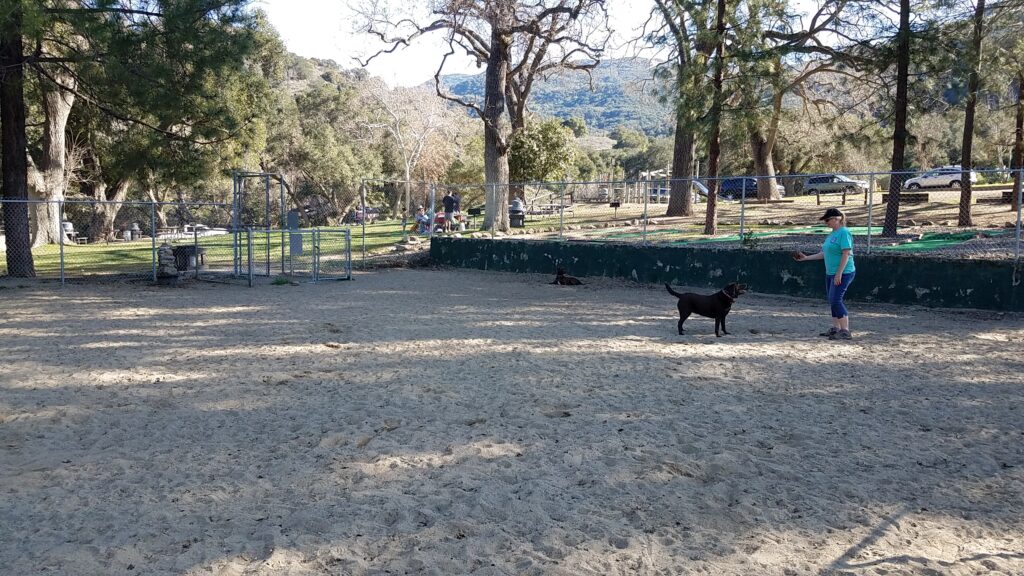 There is a small lounge area with TV and games available for use at the Lodge. This was the only area we could get a signal on our phones.
With two pools and a spa, there is plenty of room for adults and kids to enjoy the water.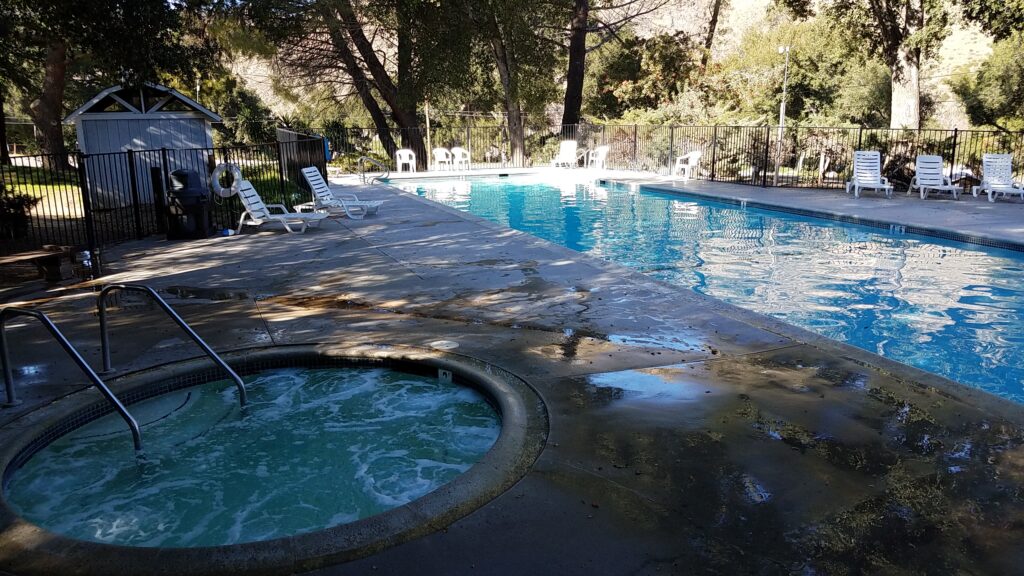 Not sure if you can get mail or packages sent to Rancho Oso. We did General Delivery in Solvang for our mail shipment from Your Best Address in South Dakota.
We had very spotty Cell Service and virtually no Internet Service at Rancho Oso. We could get a signal at the lodge to make calls and check Facebook. But that's about it.
Sports, Recreation, and Playground Areas
Nice play area for the kids and there are also lots of sporting areas if Pickleball, Volleyball, Basket Ball, Horse Shoes, or Mini Golf is your thing.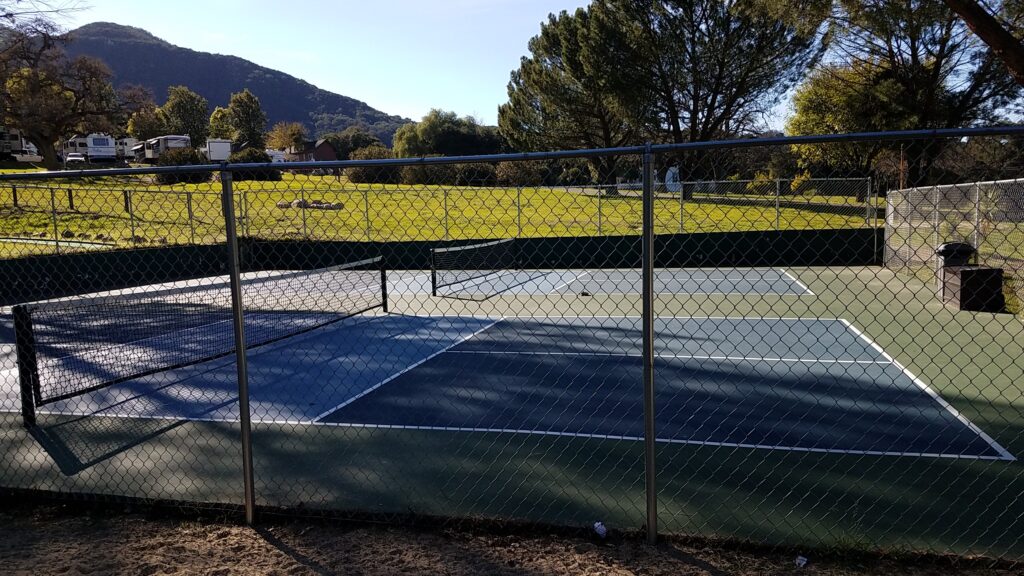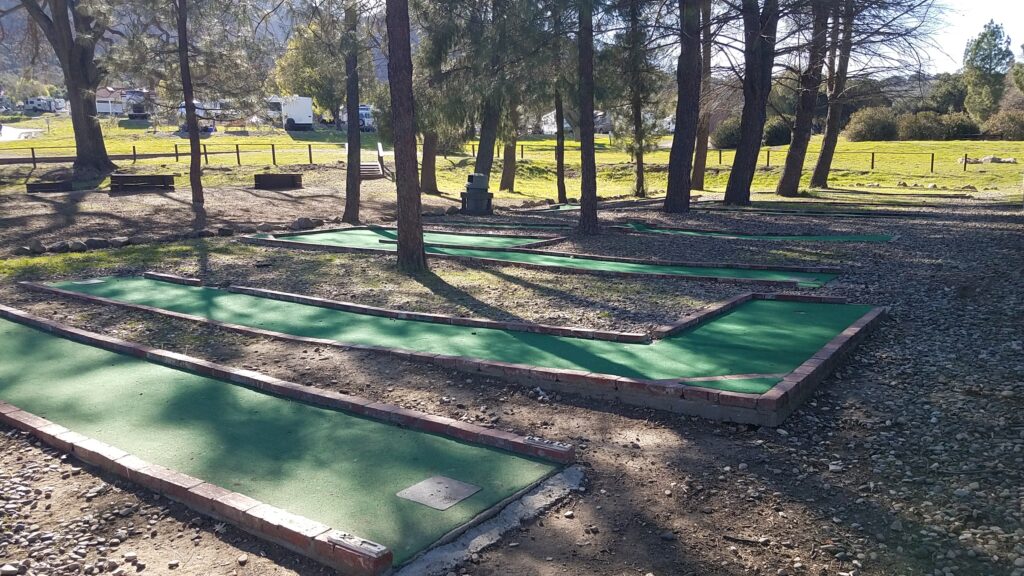 Things to see/do nearby
We enjoy the area and had fun exploring the charming Village of Solvang is worth visiting for its striking Danish architecture, numerous wine-tasting rooms, and bakeries offering authentic Danish treats.
Solvang is a cute town known as "The Danish Capital of America". Shop your way through town for authentic gifts like wooden shoes, cuckoo clocks, and unique clothing. Along the way, stop by a few of the local bakeries and confectioneries for tasty traditional Danish treats.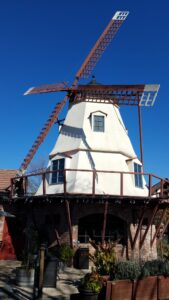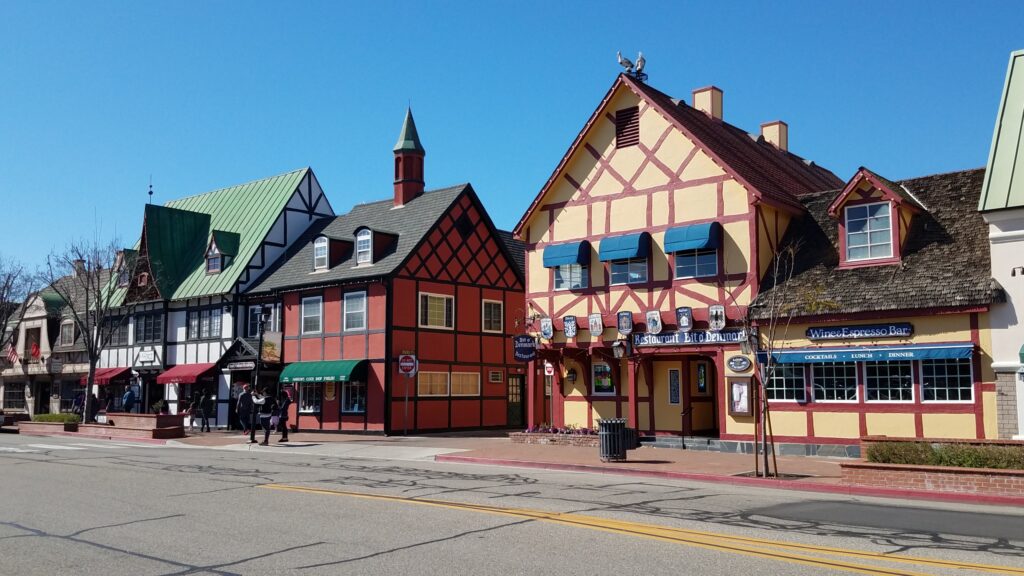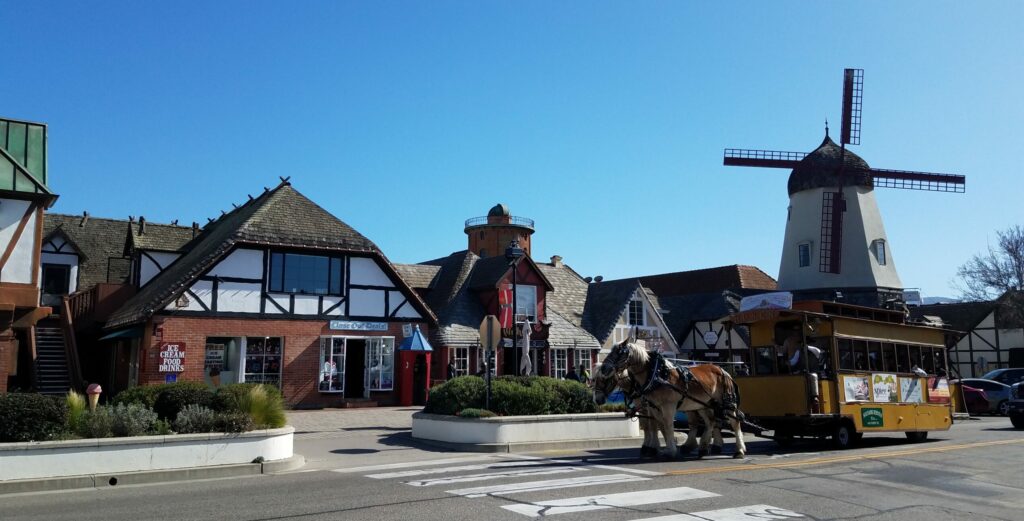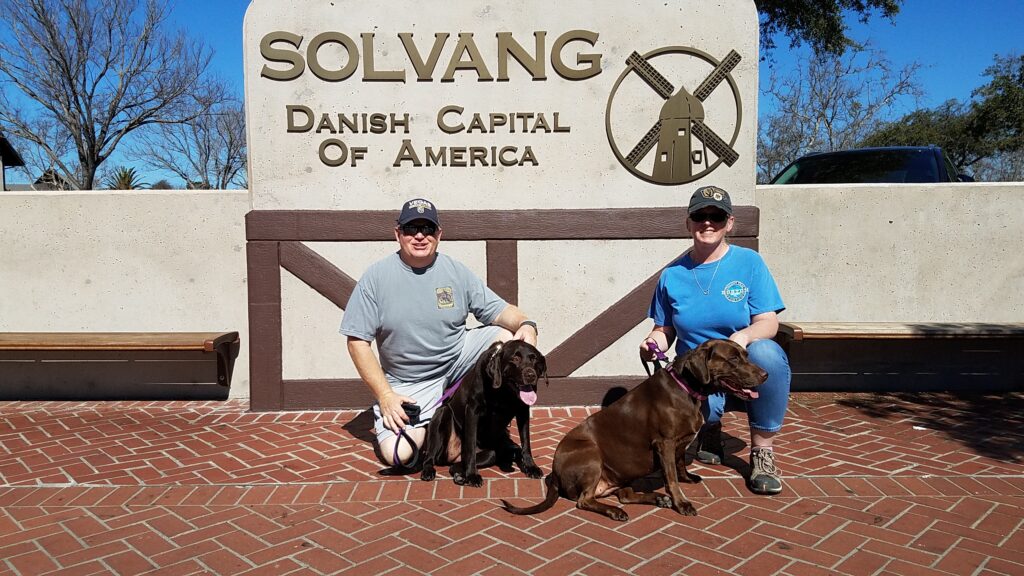 Not far from Solvang also check out the Ostrichland where you can learn about Ostriches and Emus. Ostriches and Emus are there for your enjoyment. Visitors are invited to feed the animals, or just stand back and enjoy the interactions and antics of the unbelievably large birds.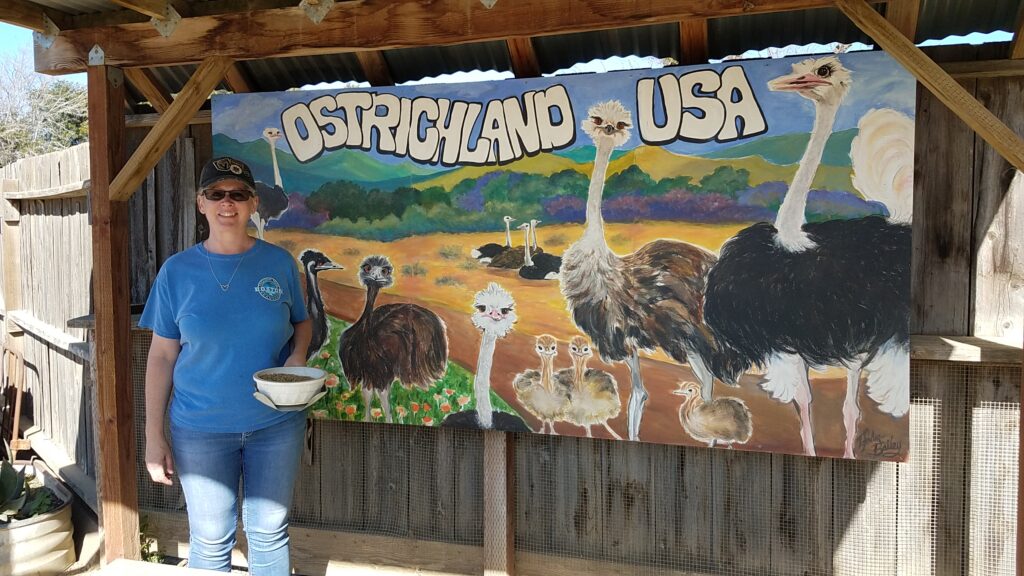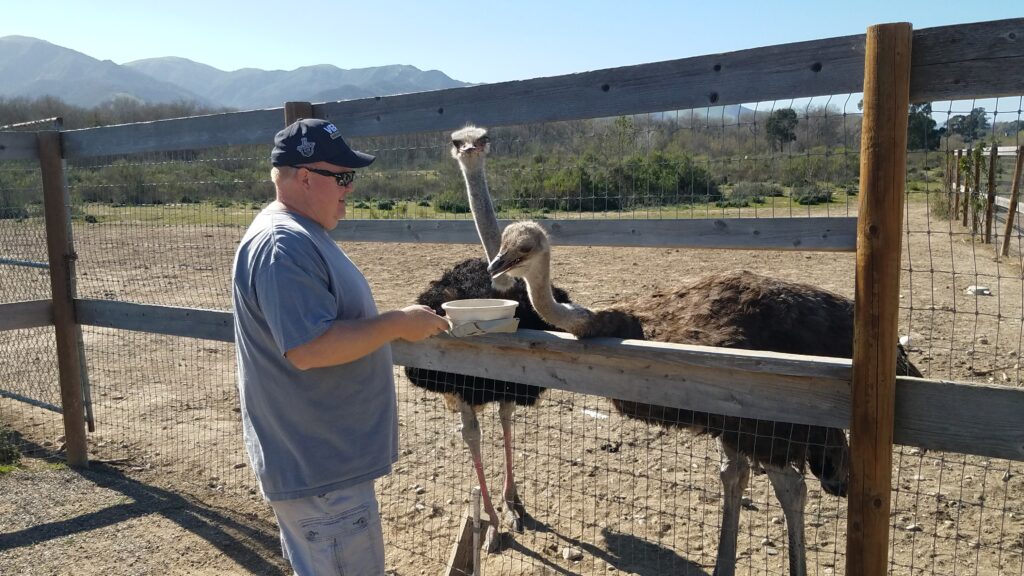 Cold Spring Tavern is a former stagecoach stop dating back to 1886. It's located between Santa Barbara and Santa Ynez in the beautiful mountains on the San Marcos Pass off Highway 154. Here you can appreciate the true history of the old stagecoach days. The original structure is believed to have been built in 1860 and included the Long Room, RV Room, and Kitchen. We drove by planning to stop in for a drink but we couldn't find any parking because there were so many people there. Will definitely be on our list next time in the area.
Lake Cachuma is a short drive from Rancho Oso. We had previously tent-camped at Lake Cachuma Recreation Area. It's a beautiful area but be aware of the raccoons in the park. They stole a loaf of bread out of our Jeep and broke into one of our food boxes in the middle of the night. They fought over a bag of bagels they managed to snag. We wanted to kayak during this past trip but just never managed to fit it in.
For more things to do around Santa Barbara Click Here.
Conclusion
Rancho Oso is a beautiful working ranch with great camping. You won't be disappointed in all there is to do in the area. Rancho Oso makes a perfect base camp for all kinds of adventures in the Santa Ynez Mountains area.
We hope you enjoyed this review. If you have any questions about Rancho Oso Thousand Trails or want to leave your own personal review please comment below.
If you're looking to build your own home-based business like we have with this webpage, check out Wealthy Affiliate.
Wealthy Affiliate is an all-in-one platform that you can build your whole affiliate marketing business on. It combines training, software, and website hosting into one. This makes the whole process of starting an online business from scratch much easier, especially if you're new to building a website.