You've dreamed about hitting the road and getting away from it all! Or you just like to take a weekend camping trip now and then. In this post, we'll cover some of the best tips and tricks for RV beginners, whether you're planning a weekend getaway or are getting ready to take on full-time RV living. We hope our RVing for Beginners tips will lead you down the right path no matter what you plan to do.
This post contains affiliate links. As a participant in Amazon Associates and various affiliate programs, we are compensated when qualifying purchases are made through our referral links at no additional cost to you. Full Disclosure

Planning and Research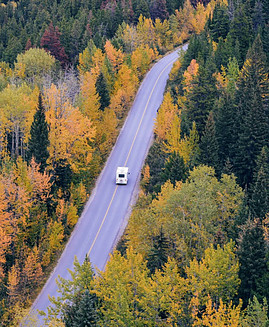 With the huge selection to choose from the most important thing, you can do when looking for an RV is plan and research. Because the word "RVing" covers a wide range of camping experiences, some of them barely resemble camping at all. RVing in a small teardrop or pop-up camper is more like the camping experience you think of compared to RVing in a 45-foot diesel pusher which can make it easy to forget you're "camping" in the first place.
Are you looking for a Travel Trailer, 5th Wheel, Class A, Class B, or Class C? Truck Campers, Pop-ups, Teardrop, Toy Haulers, Gas, or Diesel? Then throw in the different floor plans in each class and even more with each manufacturer, and the choices are almost endless. What type of truck/car are you planning to tow with?
Is it big enough for what you plan to tow? Or do you plan to pull a vehicle with a motorhome? What type of RV do you want? What type of RV will fit your needs? Figuring out which kind of RV experience you're after is an important first step toward enjoying the trip you've dreamed of. With Planning and Research, you can narrow down your choices, and find an RV that fits your wants and needs while giving you the enjoyment of your dreams.
Take a Practice Run
Before going and spending a small fortune or a large one on an RV, take a practice run. There are many RV rental companies where you can rent a wide variety of recreational vehicles. You'll be able to try out different types of RVs to see how they fit your needs.
Get comfortable driving something bigger than you're probably used to. Take into account the height and width of the RV you've rented. Or maybe you're towing a trailer for the first time. Be cautious of the turning radius. That trailer behind you will not necessarily follow in your tracks.
Ready for the Real Thing
You've dreamed, researched, planned, and researched more. You're ready for the real thing. Finally, you made your decision and found the perfect RV for you. The excitement is flowing through your body and you've made the purchase. Let's hit the road… Not so fast!
What now? Well if you're buying a used RV from a private individual you may get a lot of the accessories that you need to get started, but if you purchased a new RV from a dealer it will NOT come with all the RV accessories needed for it to function properly.
Must-Have Accessories
Your new RV didn't come with everything you need to hit the road and go camping? No, it didn't! There are a few things you will need right away to get started on your journey. No matter what type of RV you have there are certain gadgets that you MUST have for any RV to function properly and safely.
The first items you absolutely must have to keep you, your family, and your RV safe are the items that will cost you the most money but make sure you have peace of mind that you'll be safe.
Power Cord – The first thing you will need is something to plug your RV in with. No, they don't normally come with a power cord. You will have to purchase a power cord for your new RV. Either a 30 amp or 50 amp power cord will be needed depending on your RV's power rating.
30 Amp Cord
50 Amp Cord
Surge Protector – There is nothing more important to keeping your family and RV safe than having a reliable surge protector for your RV. We have seen a number of RVs have their electrical systems fried by plugging into a campground power pole that was wired incorrectly or that had a power surge. There are a number of reliable surge protectors available on the market that will do the job. I'll cover more on these in a future article.
Drinking Water Hose – For safe drinking water in your RV, you will need a dedicated drinking water hose to fill your freshwater holding tank, or to be connected to city water while at a campground. Don't be tempted to use a regular garden hose. Water hoses are available in a few different lengths. The water spigot can be a little ways away, so you do need to be prepared with a hose that's long enough. 25′ should usually suffice.
Water Pressure Regulator – Like the surge protector for the electrical system on your RV above you want to make sure you don't blow up your water system. To ensure the water is kept at a safe pressure you will need a water pressure regulator. Water can be your RV's greatest enemy. Not using a water pressure regulator put your RV at risk of a burst pipe and flooding.
Water Filter – While we're on the topic of water, a quality water filter is something you will need. As you travel around in your RV, you will be using water from a variety of sources. Some water is good and tastes fine, and some you wouldn't even let your dog drink. Using an RV water filter keeps particles and sediment out of your RV plumbing system, holding tank, and water pump as well as out of yourself.
Sewer Hose – Now for everyone's least favorite item on the list of must-haves, the sewer hose. Unless you have a composting toilet you will need a sewer hose to dump the black tank when it gets full. There are different lengths available but for most camping situations we've come across a 15′ sewer hose is sufficient. You may like to go with a 20′ which usually comes in 2 10′ pieces.
Dog Bone Adapter – One additional item you may need is what is called a Dog Bone Adapter. Sometimes you will run into a need where the campground doesn't have the correct amperage power for your RV. We usually run into this with our 50-amp motorhome. The campground will have 30-amp power available so we have to use our 30-amp male to 50-amp female Dog Bone Adapter to connect our motorhome. They also have 15 amp male to 30 amp female Dog Bone Adapters so you can plug directly into a 120-volt electrical outlet. Just be aware that when you use the Adapters that you can not run all your electrical components at the same time. You can overload the circuit where you are plugged in.
There are many more nice-to-have items that I'll cover in a later article. But to get started these seven items will get you on the road to your camping adventures.
Pack Light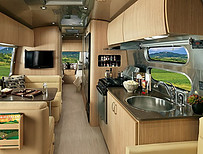 Some of the most important RV tips and tricks are all about weight and storage. Because even in the largest, most luxurious motorhomes, storage space is at a premium! It's easy to get carried away when packing for an RV trip. Just because it will physically fit doesn't mean you need to bring it along. RV's are limited in the weight they can haul. You need to make good choices when packing. Just focus on the essentials. Only pack what you need and keep it organized because clutter builds fast in small spaces.
Now that we've been on the road awhile our rule is something comes in something must go out.
Get Acclimated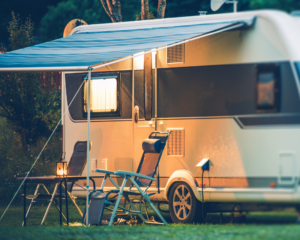 You got your new or new to you RV and all the must-haves, and you're ready to hit the road. First things first, take some time to get acclimated to your new RV. Look through the manuals to learn all the systems of your new coach.
Take the time to learn how the RV works. This will be the true test in finding out if you're fit to be an RVer or not. Maybe spend a few nights camping in the driveway at home.
If you're going to fail, at least you'll be at home! Pack as if you're ready to really leave, then begin your "trip" in the driveway or yard. If you forgot to pack something you want to find out early. As you find things you've forgotten, add them to a list. Once you're sure your RV is fully packed and ready, only then can the fun really begin.
This will prevent lots of worry and stress from taking place. You'll feel much more confident because you've already camped once! No one needs to know it was in your own driveway.
After you've done that take a few weekend trips close to home to learn the ins and outs of your RV. Make sure everything works before taking your new ride on the road for any serious distance. If something breaks, you should be able to assess the problem, and potentially fix it. This saves time and money spent at a mechanic. There will be hiccups along the way, but that's what makes it all worth it. Don't let the problems and speed bumps discourage you from chasing your RV life.
Tools and Spare Parts
You don't need to pack everything including the kitchen sink, but you do want to carry basic tools and spare parts you might need for your RV. Make sure to bring along a good assortment of wrenches, ratchets, sockets, screwdrivers, spare fuses, and other goodies to keep things going.
Most RV beginners are getting away from the craziness of city life and escaping for some rest and relaxation in quieter places. Remember, the further away from services you are the more self-reliant you'll want to be.
It's a balance and each trip is unique so plan accordingly.
Hitting the Road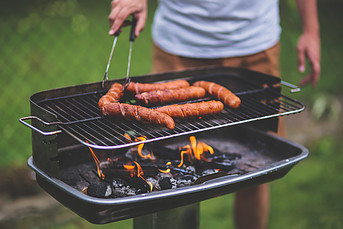 Once you have those keys in hand, it's easy to plan a trip that takes you everywhere as quickly as possible. Rather than cramming as much travel as possible into a few days, take the time you need to fully enjoy each stop along the way.
The cool thing about RVing is that you don't have to worry about figuring out where you're going to bed each night. That gives you time and head space to enjoy the journey!
The urge to be spontaneous is tempting. There's a pleasure in going where you want when you want. It does help to have a solid plan in place if it's your first time planning an RV trip.
Budget: How much you can allocate for gas, food, fun, and overnight stays?
Food: Are you going to cook or eat out?
Route: What routes and stops do you want to see along the way? Have alternates that may work.
Campgrounds: Where along the route do you plan to call it a night? Campgrounds book up fast, especially during peak season. Make your campground reservations as far in advance of your trip as possible. It sucks to get stuck without a place to stay after a long day of driving.
Plan to arrive early enough to set up. There is nothing worse than trying to set up after dark especially if you're new to RVing.
Conclusion
There are many reasons people choose to go RVing. Some like a weekend camping trip; others travel the country; even others follow the sun, enjoying their retirement on the move or seeking adventure in remote areas, and some enjoy being off the grid. You're able to travel wherever roads can take you while bringing your own home and surroundings with you.
RVing is a great escape from the stresses of everyday city life. With proper planning, your RV adventures will be endless.
We hope you can put this introduction to basic RVing to good use and enjoy your travels! If you have any questions or comments please post them below.
Happy Camping!