Sioux Falls KOA has 102 campsites, 70 of them are full hook-up sites.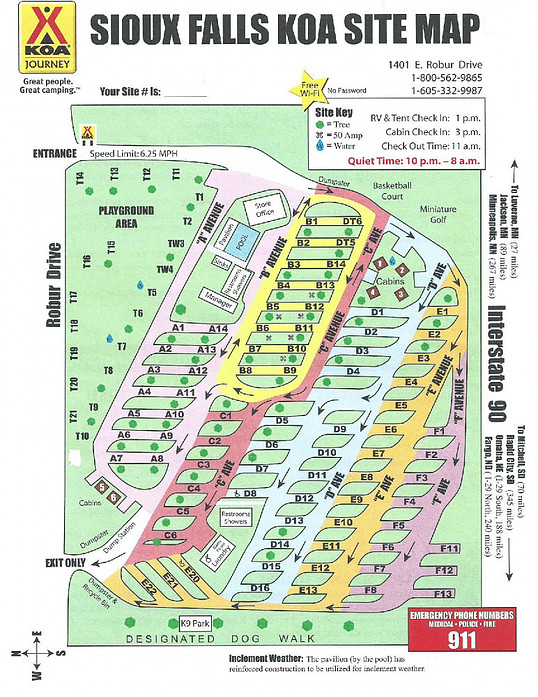 This post contains affiliate links. As a participant in Amazon Associates and various affiliate programs, we are compensated when qualifying purchases are made through our referral links at no additional cost to you. Full Disclosure
We do all our trip planning with RV Life Trip Wizard. RV Trip Planning Made Simple! RV Life Trip Wizard is by far the best RV route planner we've found. Get your 7 day Free Trial

Location
Sioux Falls KOA is on the edge of South Dakota's largest city, but you wouldn't know it from the lush grass campsites. Located just off I-90 and only 3.5 miles from I-29 it's a convenient place to stop for a night or longer.
1401 East Robur Drive
Sioux Falls, SD 57104
Prices
Our full hook-up 50 amp site cost us $55.00 per night during our stay of June 21-27, 2019.
Reservations
For Reservations call 800-562-9865 or visit https://koa.com/campgrounds/sioux-falls/
Our Review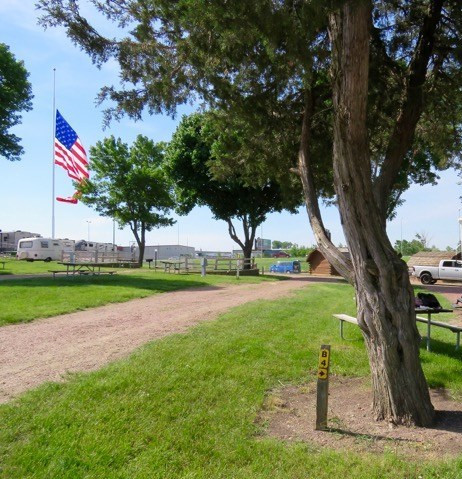 We stayed at Sioux Falls KOA for six nights. It's a very nice campground that is conveniently located next door to Camping World for any of your RVing needs.
The sites are nice and level. They have plenty of 50 amp full hook-up sites as well as tent camping and cabins for rent.
The restrooms are very clean and well-maintained. They are closed daily from 12:30-2:30 for cleaning.
Nice gift shop/store with a few food items. Just a heads up it is directly next to Interstate 90 and is a bit noisy. It didn't bother us but may bother you.
One of our favorite parts was the dog park.
The whole park is very well-kept and clean and the staff is friendly and helpful. We would stay here again. The one issue we had, it rained hard one day and there was quite a bit of mud in front of and behind our motorhome. Nothing a little additional gravel would fix.
Amenities
Like all KOAs have most of the amenities you'd want from a campground. The staff is very friendly and helpful with any questions you may have.
The restrooms and showers looked very nice and were spotlessly clean when we were there.
Nice Laundry room located in a building it shares with the game room. Washers were $2 per wash and Dryers are $0.25 per 20 mins dry time.
Dog Park
Our dogs loved running and playing in the dog park. Plenty of room for them to sniff around and stretch their legs playing with other dogs.
The Lodge/Office has a store with a fairly good selection of necessities.
Sioux Falls KOA has a very nice pool but no spa.
We use Your Best Address for our Mail Service while we're on the road. They are located in Sioux Falls so we were able to go directly to their office in downtown Sioux Falls to pick up our mail while we were in town.
Sports, Recreation, and Playground Areas
Nice play area for the kids and the park does have mini golf, fun cycles, a basketball court, and a game room that was being used a lot when we were there.
Things to see/do nearby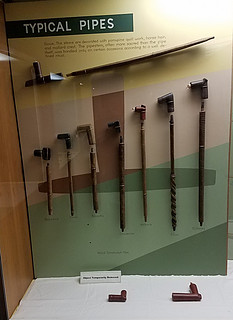 Within a short drive of Sioux Falls KOA is the city's namesake Sioux Falls. There is quite a bit to see and do around the area. Sioux Falls is a nice smaller city with everything you would need.
We also took the short drive over to Minnesota to visit Pipestone National Monument. For countless generations, American Indians have quarried the red pipestone found at the Pipestone National Monument site. It's a very interesting site to visit.
One early evening we stopped to watch the kids practicing their water skiing performance at Catfish Cove. They have a show on Friday evenings but we were heading out that morning. If you want to see the Greatest Show on H20 you might want to check them out on Friday evening.
Conclusion
Whether you are coming through Sioux Falls from the North, South, East, or West, Sioux Falls KOA is conveniently located near I-90 and I-29. It's a nice campground we'd stay at again when passing through.
We hope you enjoyed this review. If you have any questions about Sioux Falls KOA or want to leave your own personal review please comment below.
If you're looking to build your own home-based business like we have with this webpage, check out Wealthy Affiliate.
Wealthy Affiliate is an all-in-one platform that you can build your whole affiliate marketing business on. It combines training, software, and website hosting into one. This makes the whole process of starting an online business from scratch much easier, especially if you're new to building a website.