Desert Breeze Travel Camp at U.S. Army Yuma Proving Grounds is a recreational vehicle (RV) park located on the Yuma Proving Grounds military base in Arizona. This RV park is designed for travelers and visitors to the area who are looking for a convenient and comfortable place to stay while they explore the local attractions.
Desert Breeze Travel Camp has 102 campsites. The park offers a variety of amenities and services to guests, including full hook-up RV sites with electricity, water, and sewer connections, as well as tent camping sites. Some of the other features and facilities available at the park include restrooms with hot showers, a laundry room, a recreation room, and picnic areas.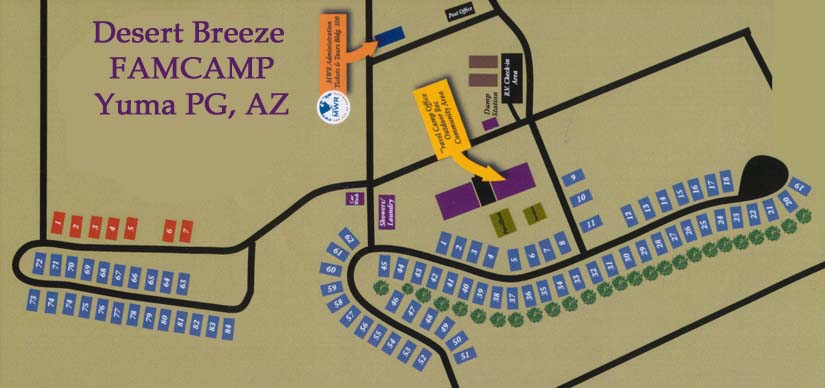 Desert Breeze Travel Camp is located in a desert setting and is surrounded by breathtaking scenery, making it a great destination for outdoor activities such as hiking, wildlife viewing, and birdwatching. The park is also near the Colorado River, and the Imperial Sand Dunes, making it an ideal home base for exploring the area.
This post contains affiliate links. As a participant in Amazon Associates and various affiliate programs, we are compensated when qualifying purchases are made through our referral links at no additional cost to you. Full Disclosure
We do all our trip planning with RV Life Trip Wizard. RV Trip Planning Made Simple! RV Life Trip Wizard is by far the best RV route planner we've found. Get your 7 day Free Trial

Location
Located on Yuma Proving Ground Army Base, about 20 miles North of Yuma, Arizona, and 60 miles South of Quartzsite Desert Breeze Travel Camp makes a great location to spend some time during the winter.
301 Cedar Grove Road
Yuma, Arizona 85365
This campground is on an active Army base, you must be a DOD cardholder to access the base and Desert Breeze Travel Camp.
Reservations
Reservations can be made by calling (928)328-3989 or email desertbreeze@yumamwr.com.
Our Stay
We had been boondocking at La Posa LTVA in Quartzsite for the Quartzsite RV Show. Planning on staying for a week, but a couple of days of rain and cooler-than-normal weather with more in the forecast cut our stay short. Thankfully we left early as there were some torrential downpours that brought flash flooding to the area and even partially washed out some vendors at the Big Tent.
We planned on going from the La Posa LTVA to the Imperial Dam LTVA since we had already paid for a week and the same pass could be used for both places. But once we got to the site we had absolutely no cell phone signal which makes it a little unsettling for us. So while Lisa waited with the motorhome I went back to see if we could get a spot at Desert Breeze Travel Camp. Thankfully they had a few spots open.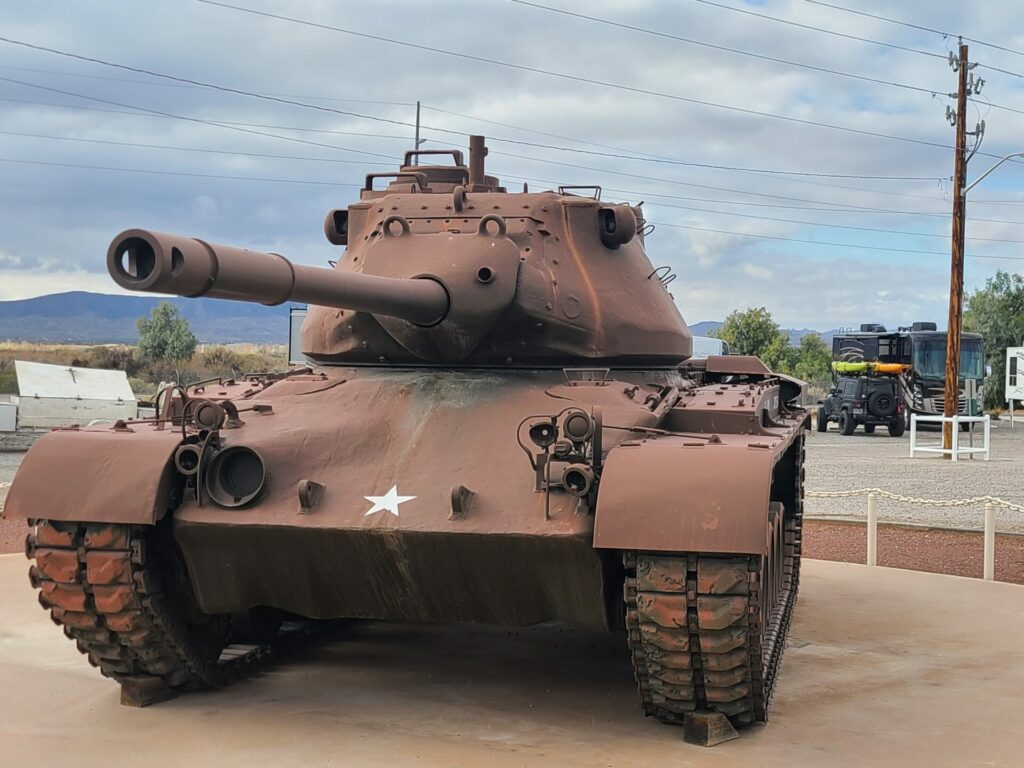 It is a really nice campground. Sites are all fairly new with full hook-ups 50amp, water, and sewer. Plenty of room between sites. Sites are gravel with concrete patio strips. Not a lot here except for beautiful nature itself. Small commissary, gas station, and quick stop. It was a great place to just relax for a few days.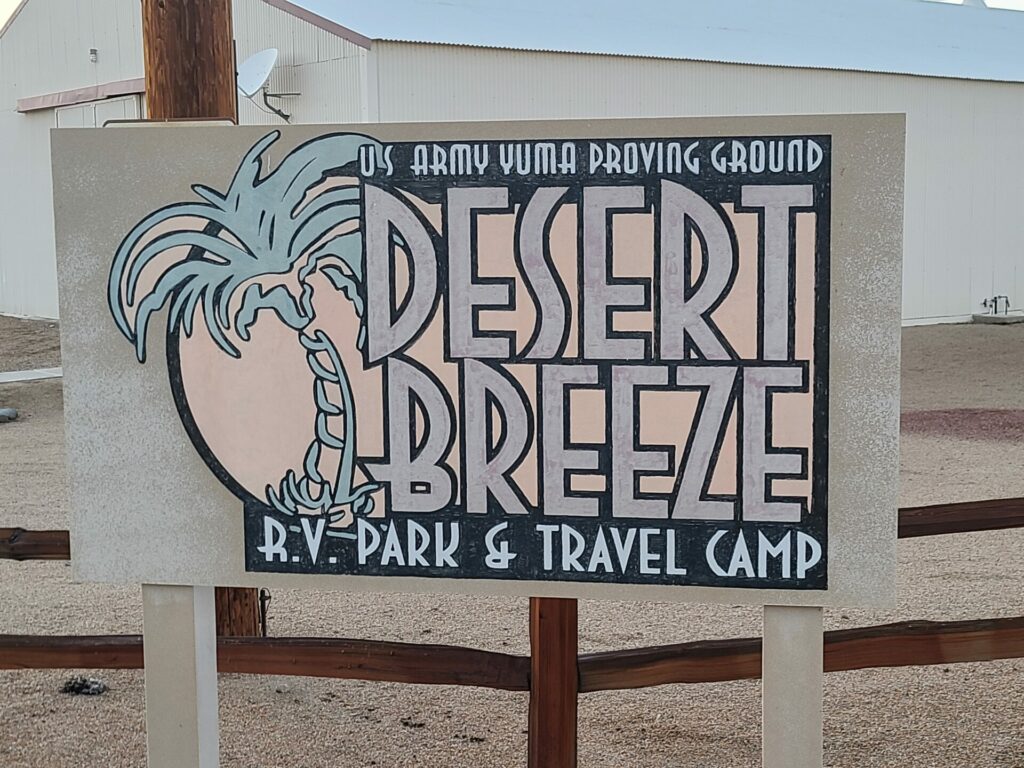 Things to See and Do
Get Date Shakes at Martha's Gardens in Yuma – Martha's Garden Medjool Date Farm is a farm that specializes in producing Medjool dates. Medjool dates are a type of sweet, soft, and chewy dates that are considered to be one of the finest and most popular varieties of dates in the world. They are prized for their rich, sweet flavor, soft texture, and large size.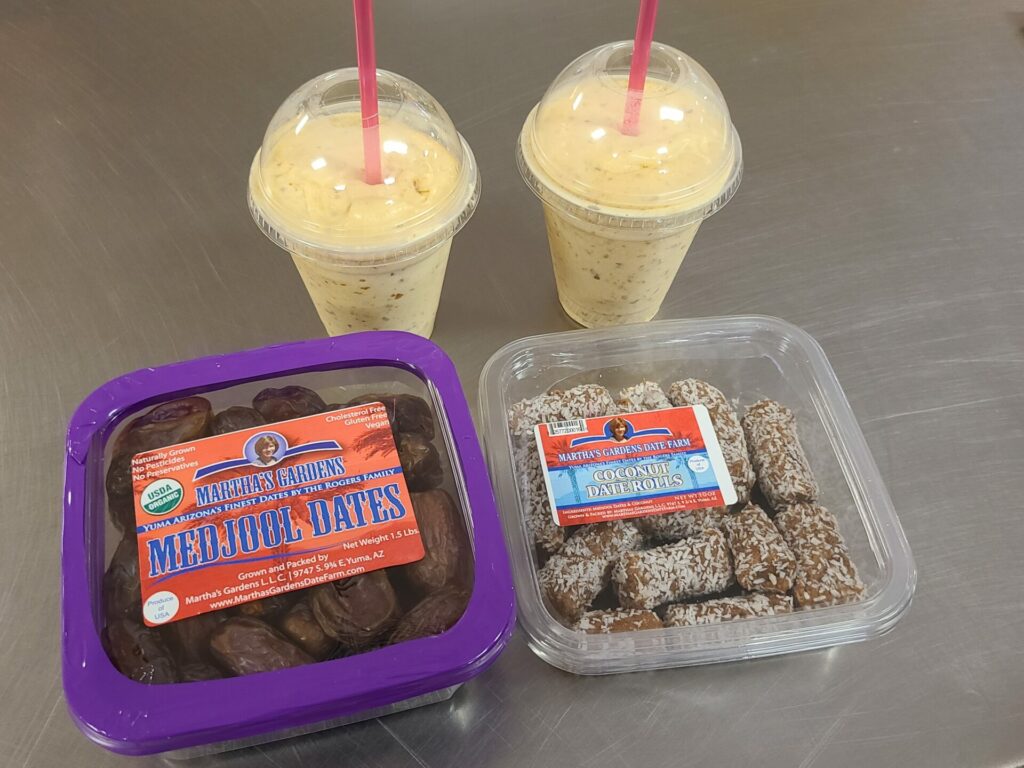 Visit Yuma Territorial Prison – Now a state park the prison operated from 1876 to 1909. It was one of the first prisons established in the Arizona Territory and served as a prison for notorious criminals such as train robbers, murderers, and cattle rustlers.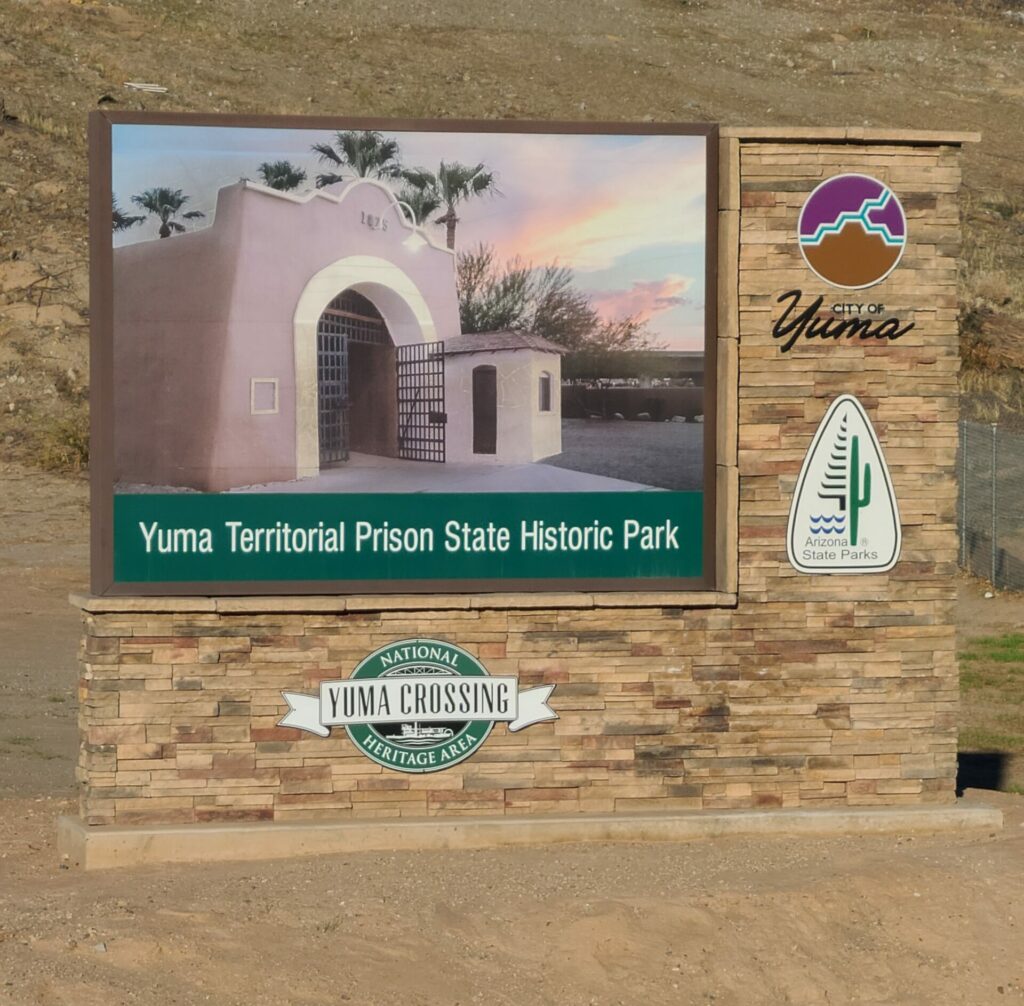 Go to Molar City to get your teeth worked on – Near the borders of Arizona and California lies the tiny Mexican town of Los Algodones (its official name). Despite having a population of just 5,500, there are over 300 dentists there. The reason Los Algodones is called Molar City is that thousands of medical tourists flock to Los Algodones every day for dental work.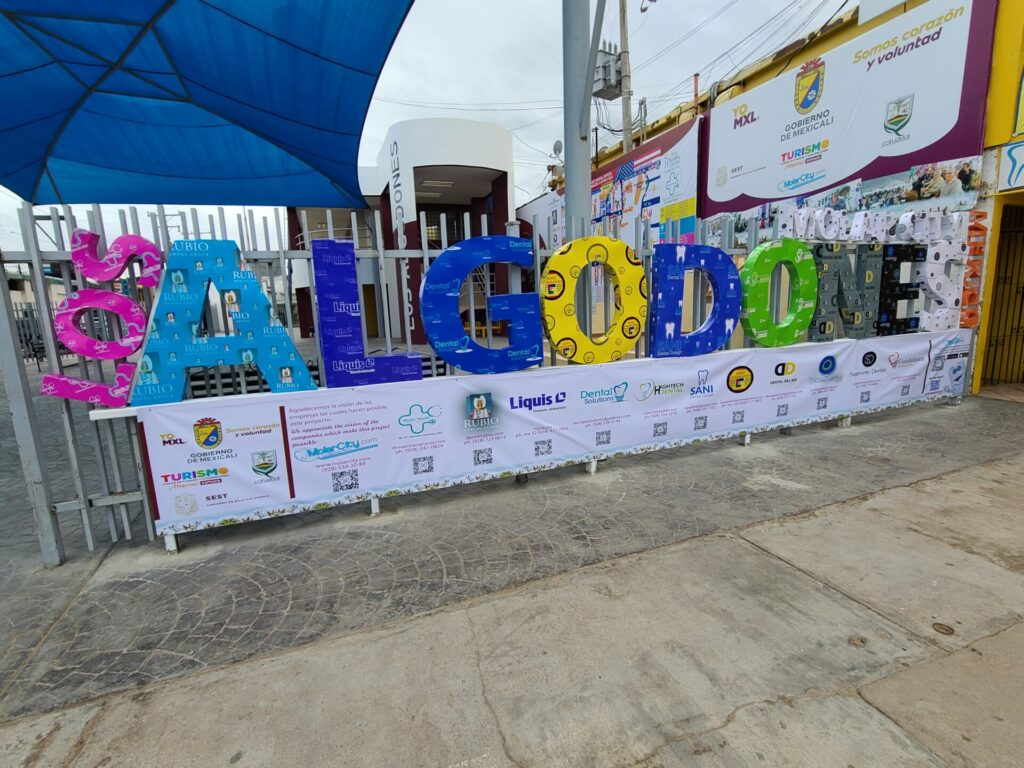 Conclusion
Desert Breeze Travel Camp at Yuma Proving Grounds offers travelers a convenient and comfortable place to stay in a stunning desert setting, making it a great destination for those looking to explore the local area and experience the beauty of the southwestern United States.
What interesting places can you recommend? We're always looking for neat out-of-the-way experiences to add to our list of places to visit. Thank you for reading our article. If you have any comments or questions we'd love to hear from you below.
If you're looking to build your own home-based business like we have with this webpage, check out Wealthy Affiliate.
Wealthy Affiliate is an all-in-one platform that you can build your whole affiliate marketing business on. It combines training, software, and website hosting into one. This makes the whole process of starting an online business from scratch much easier, especially if you're new to building a website.