I recently completed my 100th Blog Post on Wealthy Affiliate. What is Wealthy Affiliate you ask? Check out this Wealthy Affiliate Review to find out.
Wealthy Affiliate is an all-in-one platform that you can build your whole affiliate marketing business on. It combines training, software, and website hosting into one. This makes the whole process of starting an online business from scratch much easier, especially if you're new to building a website.
Wealthy Affiliate sells itself as a platform for anyone interested in affiliate marketing….
When I first started looking into blogging and affiliate income I came across a blogger that recommended Wealthy Affiliate so I gave it a try. If you're looking to build a website or blog and interested in making money through affiliate marketing it's a great place to learn step by step what it takes.
This post contains affiliate links. As a participant in Amazon Associates and various affiliate programs, we are compensated when qualifying purchases are made through our referral links at no additional cost to you. Full Disclosure
What is Affiliate Marketing?
Simply put, affiliate marketing is promoting someone else's product or service through a website or pay-per-click (PPC) advertising, for a cut of the profits. The benefit of this is that you don't have to hold any products yourself!
Do you want to make a little money on the side of what you're already doing or maybe enough that it can provide you with more financial security or even enough to free you from your 9 to 5 routine?
Wealthy Affiliate can help you get started with affiliate marketing. It is based on the following process of building a business from scratch online:
Step 1. Choose an interest. (Niche) This can be anything at all, any interest, passion, or even something you have no personal experience with.
Step 2. Build a website. (.com or .net) Your website is your foundation and we have the most sophisticated and feature-rich website and hosting platform here at Wealthy Affiliate.
Step 3. Attract visitors. You are going to be learning all about how to get traffic and visitors to your website. The first focus is FREE traffic and there is A LOT of it out there.
Step 4. Generate revenue. Once you have people on your site and traffic, you can earn revenue. There are over 50 ways you can monetize traffic online, and over 550 MILLION products/services that you can promote as an affiliate.
Their goal is to provide you with the education and support to make that a reality!
Does It Really Work?
In my opinion, Yes. Wealthy Affiliate teaches you the basics of affiliate marketing, even if you just start out with a free account.
The free membership does have limits on the amount of content you can access, and therefore, you'll learn much more and have a better chance of being successful if you have a premium membership. The free membership gives you access to their SiteRubix websites, but if you're serious about actually making money with affiliate marketing those websites won't do you any good. You'll want your own domain.
As a premium member, you get access to all the affiliate marketing training modules, live webinars, the online community, and even web hosting is included for free!
Wealthy Affiliate is a one-stop platform with everything you need to run a successful affiliate marketing website in just one package. You don't need to have hosting with one company, a keyword research tool with another company, or follow training with even another company, etc., etc. It's an all-in-one package that makes learning everything you need to know to get started much easier.
What's It Take To Succeed?
To be successful with affiliate marketing you need to work hard. Especially on steps 3 and 4, attracting visitors and generating revenue off of them. It's definitely not as easy as, I buy this platform, do the training, and immediately get lots of visitors to my website and earn money from them.
No, you still have to do the hard work yourself! Wealthy Affiliate is a great tool to start with and to learn a lot from and if you follow all their steps you should become successful but in the end, you need to have the skills and put in the work to create quality content to make your business a success!
When you create quality content the results will come!
If you are serious and willing to put in the hard work though, you can join the platform here for FREE and try it out for yourself.
Wealthy Affiliate is not a "get-rich-quick" scheme. It provides you with a system to build a long-term and legit asset.
Who Would Benefit From Using Wealthy Affiliate?
Wealthy Affiliate is created for both beginners and advanced affiliate marketers. It doesn't matter if you know nothing about affiliate marketing and are just starting out, or if you are already a pro, there is something new to learn on the Wealthy Affiliate platform.
It's also a good platform if you are looking for a way to make money online but don't really know where to start. You'll still need to build a sustainable business from scratch. For the more advanced people, the platform has the tools to help you create better content and get higher ranking on search engines so you'll get more organic traffic and customers.

Note that this platform is NOT for people that want to get rich quickly! It's not going to happen that way! You're going to have to do the work! Wealthy Affiliate is a platform that focuses on building a real business.
It will take at least a few months for you to start generating traffic and making an income if you put in the work. And it could take longer depending on the topics you choose to write about. But you'll get out of it what you put in. It will pay you back in the long run, but again: you're going to have to do the work.
Wealthy Affiliate offers all the tools you need to build a website, create content, and get organic traffic for monetization, whether you're new to affiliate marketing or have been at it for quite a while.
Overall, I do believe Wealthy Affiliate is the best place for new affiliate marketers to get started. You can build your business from scratch without any prior experience or knowledge. That's what I have done. I didn't know a thing about affiliate marketing when I got started.
For advanced affiliate marketers, you may not feel excited about the training because you may know a lot already.
Who Is Wealthy Affiliate Not For?
Wealthy Affiliate is not for you if you are looking to make money in a few weeks. It's not a get-rich-quick scheme!
Wealthy Affiliate will teach you how to build a long-term digital asset that can generate passive income for you over many years. It's not a short-term program for people to make quick money.
To make money with Wealthy Affiliate, you have to build a website and constantly create content to drive traffic. You won't need much capital to get started, but you need to have patience and devote time to your website. It just takes time and effort.
If you are not a patient person and have no vision to build a long-term asset, Wealthy Affiliate is not for you.
Wealthy Affiliate Pros & Cons
I guess by now, after reading this Wealthy Affiliate review, you would love to know exactly why you should join Wealthy Affiliate and why you shouldn't! That's why I made this list of pros and cons.
Pros:
All-in-one package: you get comprehensive affiliate marketing training, weekly live webinars, hosting with a free SSL certificate, fully managed web hosting, an advanced keyword research tool, Jaaxy, and a content editing platform all in ONE platform.
They offer a FREE starter membership to try it out.
The training is very easy to follow and teaches you the basics of affiliate marketing.
There are lots of additional training sessions on other ways to make money online.
The platform can be used for ANY niche.
The community at Wealthy Affiliate is great. There are more than one million members, and always lots of people willing to help you with any questions you may have!
Great technical support for your website that can help you with all your problems.
The training focuses on SEO (Search Engine Optimization), which is the best way to grow a website.
Cons:
You have to pay for more advanced features of the platform. But, where don't you have to?
There're No Refunds once you pay for Premium. You can either pay month to month so you're not out as much if you don't think you'll stick to it. Or pay yearly and save a bit over the monthly price.
The training could be a little more in-depth. But you're starting out so it is the basics.
There is lots of information, which might get overwhelming. Just take it one step at a time and you'll do fine.
As you can see, I listed more pros than cons of the platform, because I do love what I've learned from Wealthy Affiliate. Still, you have to make the choice if it's also a good platform for you!
Am I Making Money?
I've been a member of Wealthy Affiliate since February 2019. I started slowly, sometimes too slowly, doing the training and writing articles. Most were probably pretty crappy and didn't create much traffic. But I stuck to it and continued writing.
I feel my writing has gotten better and I think I've started to see results. Having written over 100 posts, it does take some doing to get the money coming in.
I remember the day that I made my first bit of money online. I was amazed! It's such a weird feeling that is super hard to explain.
I had written a review of the tool bag I use to store tools in our RV back in June 2020. When I wrote the blog post I also signed up and was approved to the Atlas 46 Affiliate Program.
In February 2021 I received an email stating I earned a $46.36 commission. At first, I didn't even know where it came from. But upon investigation, I discovered that someone read my article and bought a $231.80 Yorktown Tool Roll from Atlas 46 through one of the links on the post.
This may sound weird but this was possibly the greatest $46.36 I have ever earned.
Why? Because it was passive income. I did the work once (wrote an article)… and it paid me in the future. And it really motivated me to write more articles.
If you can make one dollar, you can make $10.
As soon as I made the first dollar – I KNEW for an absolute fact that this online business thing really is possible!
No longer is it just talk and theory and promises – but now it's real! Even if it is very modest, it is still real money made online – YOUR MONEY!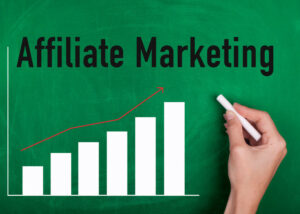 Then through continued efforts, you begin to increase it, little by little, maybe faster. That all depends on so many factors, and mainly on you.
But it will increase if you keep at it.
If you can make $10, you can make $100.
Then if you can make $100, you can make $1000.
If you can make that then you can make $10,000 – and more – per MONTH. Eventually.
Since that first sale, I've added a few other affiliate programs as well as the Amazon Associate program to my portfolio. While I'm not getting rich quickly, I am making a bit every month and that amount is growing monthly. In January 2022 I made $23.31 in sales on Amazon and a few dollars on the other affiliate programs I'm a member of.
I've also monetized my account with Google AdSense. Google places ads on my website and I get paid for it. In January 2021 I made only $0.45 on Google AdSense Ads. But that amount has grown every month since then and in January 2022 I made $21.62.
It's not huge money but it is growing each and every month that I put more and more posts on my website. And that is something I'm excited about. I can't wait to see what the future holds.
Wealthy Affiliate Pricing
Wealthy Affiliate offers two membership options: a FREE starter membership and paid Premium Membership.

Starter Membership: Free Membership. Get started with this link!
Premium Membership (Paid monthly): $49 per month. If you join the Premium Membership during your first week on Starter Membership, you will get a 60% discount on the first month and you pay only $19. After the first month, you will pay $49 per month. This is the plan I recommend at first in case you want to cancel then you're only out one month.
Premium Annual Membership is $495 per year (equivalent to $41 per month, so you save 15%). I would not recommend this plan until you know for sure you are going to stick to it. There are no refunds.
You can upgrade to the yearly membership anytime and will then benefit from the huge discount and pay only $495 per year, instead of the total $588 per year that you pay on the monthly plan.
There is one other membership they offer but I wouldn't recommend it until you are making significant money. They have a Premium Plus Membership that is $99 per month or $999 per year.
Is it worth the money?
That's totally up to you. I just tried it out with the free membership at first and eventually thought it was worth the money to upgrade since I had our affiliate website set up and wanted to do more with it and benefit from all the premium features. From that moment on, it totally made a difference for me since I learned even more about affiliate marketing and really benefited from the other training and webinars on the site.
Either way, you have nothing to lose if you just first start out with a completely FREE membership! This way you can get a grasp of what Wealthy Affiliate is, have a look around the platform, and even set up your first, I call it "practice", website with them. This is definitely what I recommend you to do before spending even one cent.
Do be aware that with the free "practice" website you will NOT make money. You'll want your own domain (.com or .net) and create as much content as you can to start making money.
From there on, you can still decide if you want to go further with them and get the premium membership for so many more features or if you just want to stay with the free plan or even quit with the platform altogether.
So if you are serious and willing to learn and work, then get started with the FREE membership here!
In addition, you get a 59% discount on the first month's membership fee ($19 instead of $49) if you decide to go premium in the first 7 days.
Join Wealthy Affiliate now, and we will see you inside!
Conclusion
Personally, I highly recommend Wealthy Affiliate for anyone who wants to start an affiliate marketing business.
Wealthy Affiliate can shorten your learning curve and shorten the time from beginning your business until you make your first dollar… and beyond.
You don't have to bother with what web hosting service to use, where to register a domain, what courses to buy, where to seek help, what research tools to buy etc. You can get everything you need with one membership at Wealthy Affiliate.
I hope this Wealthy Affiliate review helped you in making the decision to try out the platform or not. If you have ANY questions about Wealthy Affiliate, what is included with the Wealthy Affiliate platform, or how I've started to earn money online, please drop your questions in the comments section below and I'll be happy to help you!
Remember, Wealthy Affiliate will only work if you work.
How long it takes to make your first sale or replace your full-time income depends on the niche you choose, your website's quality, the amount of content you can create and post, the amount of traffic you receive on that content, and how much time you can dedicate to doing this. It's definitely not a get-rich-quick scheme! It's slow and steady wins the race thing!