For our second winter of playing Snowbirds, we decided to head South again. This time, we planned to spend about three months at Sunset Palms RV & Mobile Home Park in Brownsville, Texas. We wanted to be far South for the warmth and to be close to Boca Chica in hopes of seeing a SpaceX rocket launch.
This post contains affiliate links. As a participant in Amazon Associates and various affiliate programs, we are compensated when qualifying purchases are made through our referral links at no additional cost to you. Full Disclosure
We do all our trip planning with RV Life Trip Wizard. RV Trip Planning Made Simple! RV Life Trip Wizard is by far the best RV route planner we've found. Get your 7 day Free Trial
Sunset Palms RV & Mobile Home Park has 167 sites mostly mobile homes and people that stay the winter in the area. It is an older park but in decent shape. The staff and residents are some of the friendliest we've come across in our travels.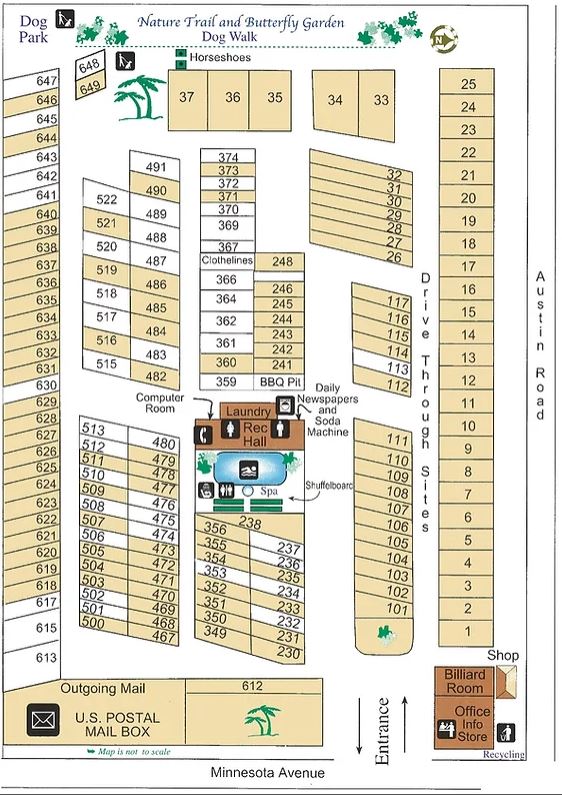 Location
Perfectly located for exploring the Rio Grande Valley, South Padre Island, Mexican border towns, and just a couple hour drive to Corpus Christi.
1129 N Minnesota Ave
Brownsville, TX 78521
Price
The daily Rate is $45 per day (includes electricity), Weekly, $270 + electric. We booked our stay on a monthly rate which was $499 per month + electric costs. They also have a "Winter Texan" rate at $2400 + electric for November thru April, $400/month.
Reservations
To book your reservations for Sunset Palms RV & Mobile Home Park or their sister resort Breeze Lake Campground click here. Or call 956-831-4852.
Our Review
We planned on spending three months in Brownsville at Sunset Palms RV & Mobile Home Park to explore the area and get our motorhome furniture reupholstered. When we got to town one of the first things we did was try and find an upholstery shop to do the work. We found one that the gentleman I talked to seemed like he wanted to do it but when I tried calling and talking to his brother to schedule they would never call back.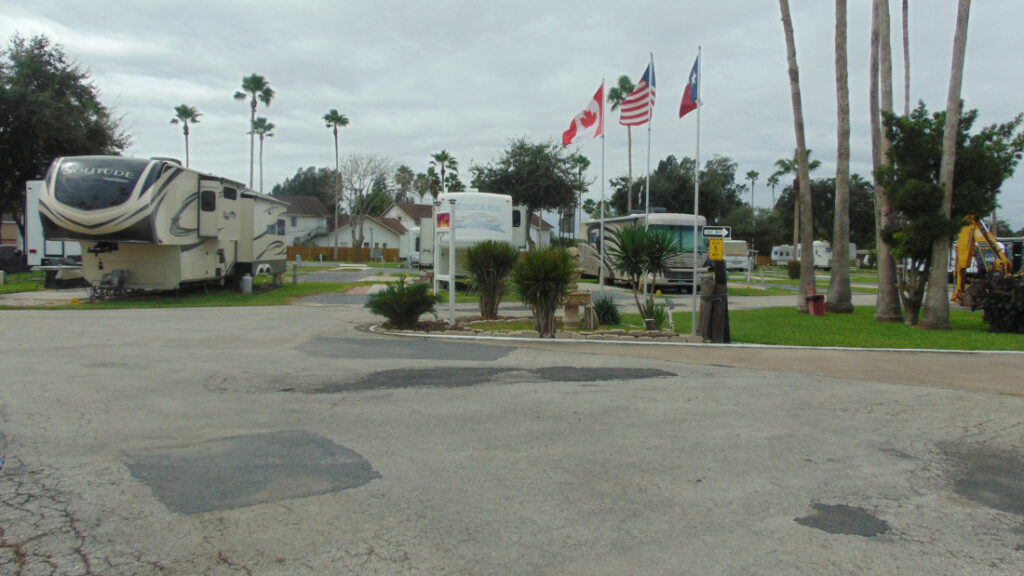 About two weeks into our stay I found a guy in Austin that would do the work but the only time he had available was February 21st or have to wait until July. So we planned on moving after only one month at Sunset Palms.
We really enjoyed the park, the staff and residents are super friendly and a joy to talk with. The park is very active and has a calendar at the Lodge with daily activities.
While we were there they had weekly breakfasts and dinners, a show/dance, a comedian, and other activities.
Our campsite was a back-in site, 373, that was just long enough for our motorhome and Jeep to park. It seemed to be fairly tight but worked fine for us during our stay.
The weather when we arrived was beautiful and in the 70s but a few days into our stay it changed to daily rain. For the most part, we've learned that January and early February isn't the best time to visit the Rio Grande Valley. Talking with our neighbors they said that's pretty common and not the best time to be in the area.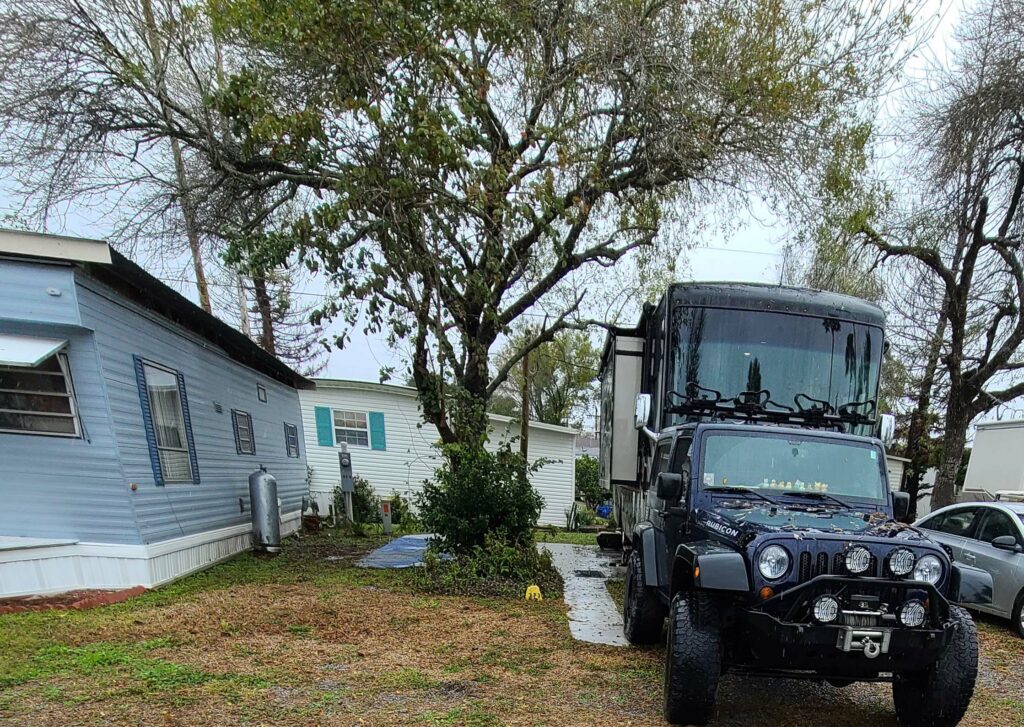 Amenities
The restrooms and showers looked nice and were clean when we were there.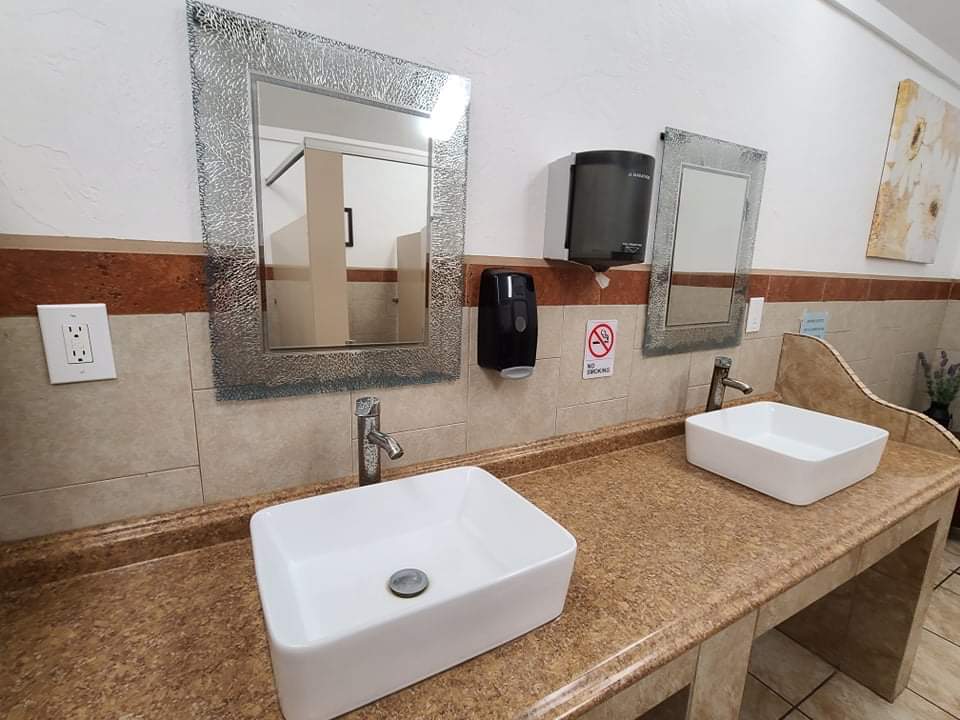 The laundry room is located in the Lodge building. The cost to wash was $1.50 and the cost to dry was $1.25.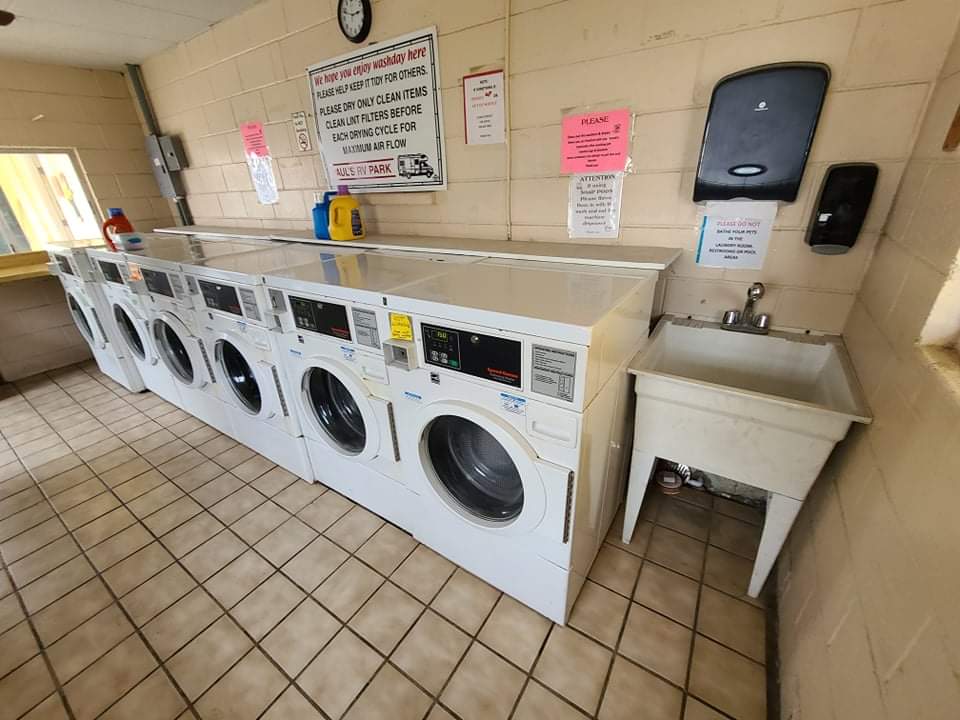 There is a small Dog Park at the back of the property and plenty of room to walk dogs on a leash along the roads.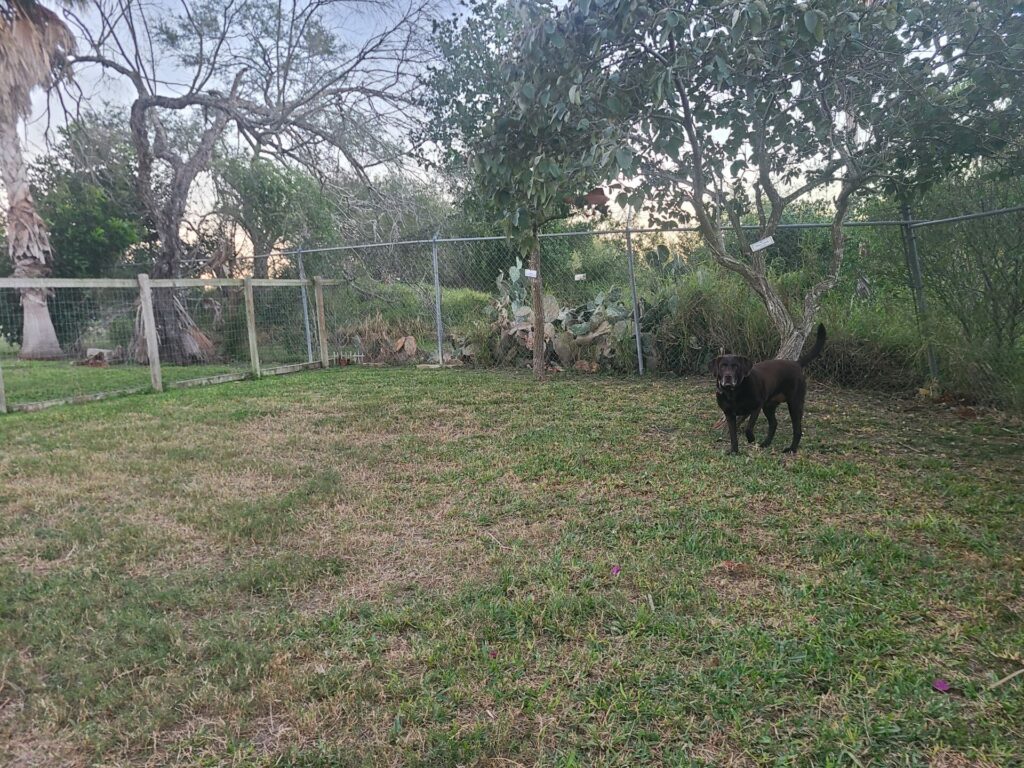 Sunset Palms RV & Mobile Home Park has a separate Office and Lodge. At the office is a game room with a pool table. The Lodges house the pool/spa area, meeting/poker room, laundry facility, and recreational activities center.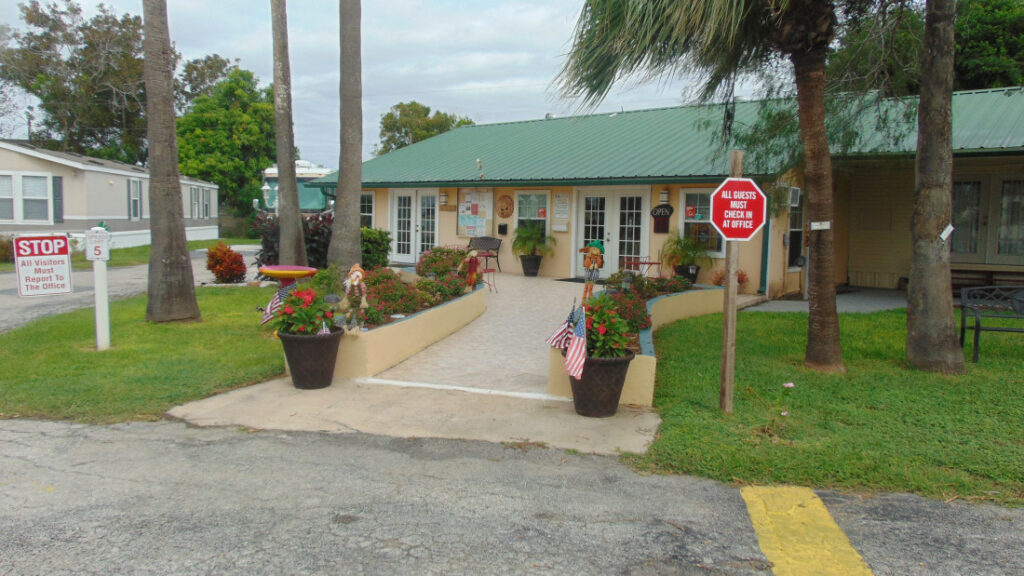 Sunset Palms has a lovely pool and hot tub.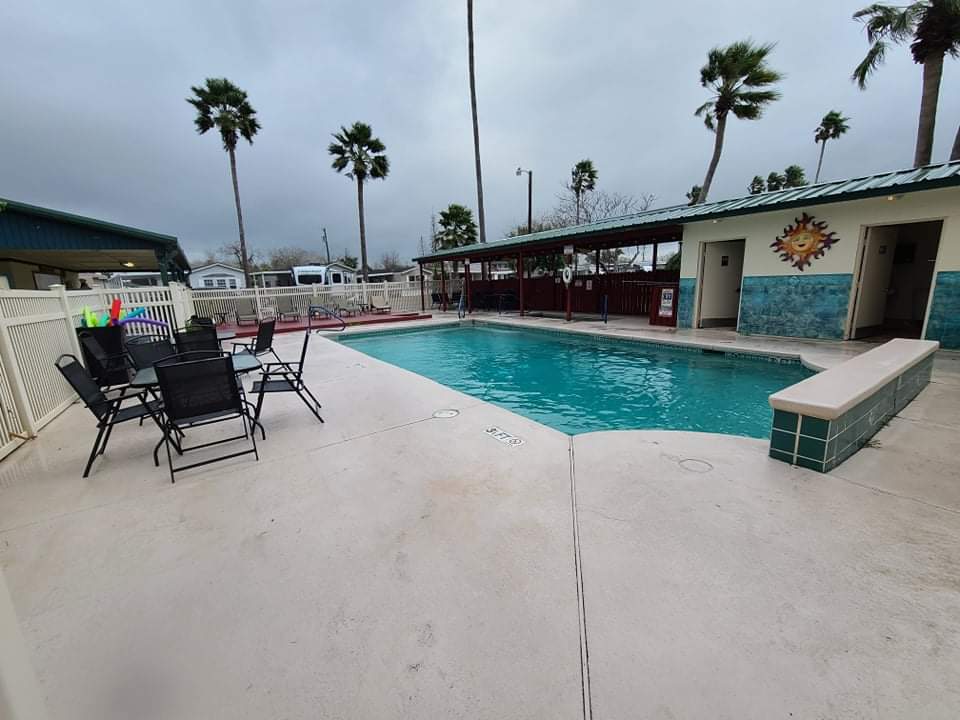 Phone and Internet Service
We use T-Mobile for our phone service. Service at Sunset Palms was good with 3 to 4 bars of service.
Our Verizon MiFi received 3 bars of service and we were able to use our Fire Stick and stream Netflix with no problems.
For our mail, we used General Delivery at the Brownsville Post Office. The campground does accept packages that can be picked up in the Recreation Room
Sports, Recreation, and Playground Area
There isn't any playground equipment for the kiddos as this park mostly has an older crowd. They do have horseshoe pits and shuffleboard areas.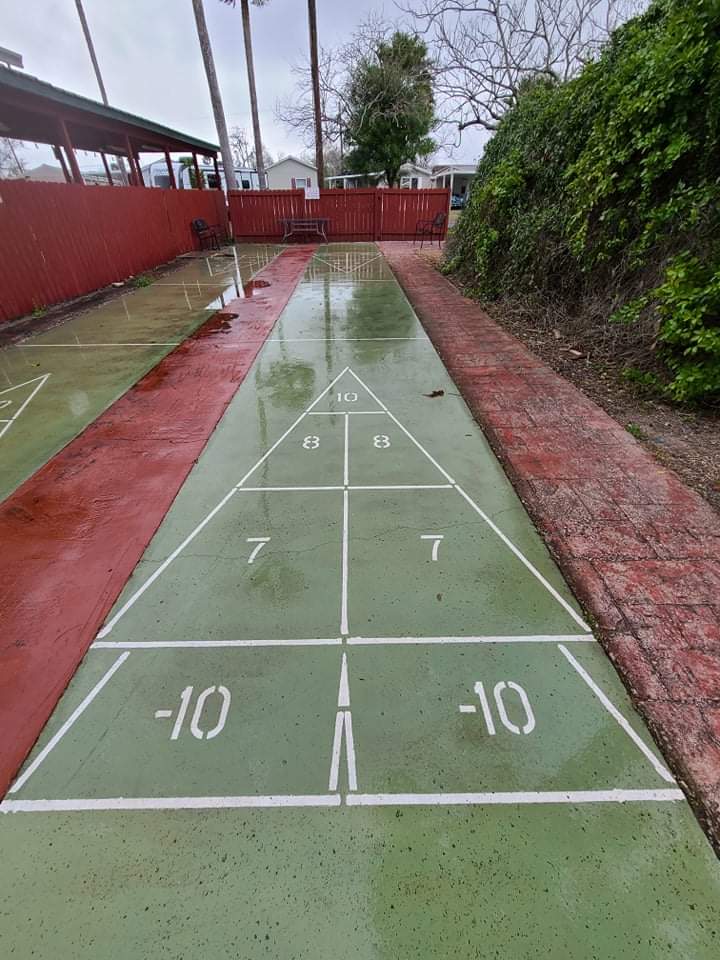 Things to see/do nearby
My favorite thing to see while we were in the area was visiting Starbase, Texas.
What is Starbase, Texas you ask? Starbase is a private rocket production facility, test site, and spaceport constructed by SpaceX, located at Boca Chica approximately 20 miles east of Brownsville, Texas, on the US Gulf Coast.
We hoped to see a rocket launch while we were there but the timing didn't work out for us.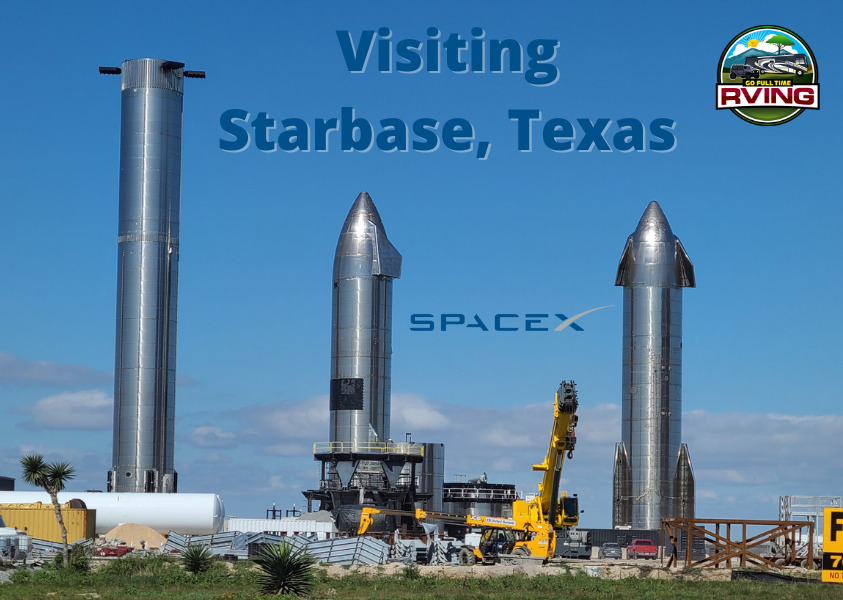 Visiting South Padre Island Sand Castle Trail
If you're searching for things to do in South Padre Island, be sure to pay a visit to the Sand Castle Trail.
South Padre sand is some of the finest, naturally-occurring sand-castling material on the planet. The sand sculptures are amazing to see. The artists are very talented.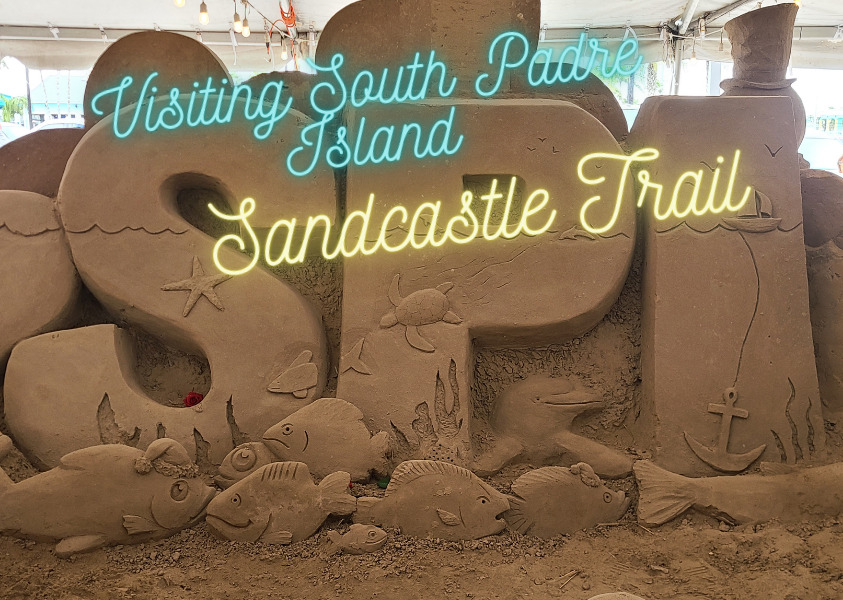 Bird Watching Around The Rio Grande Valley
Not just one, but nine unique locations in the Rio Grande Valley. Each site of the World Birding Center has its own attractions for both the first-time visitor and expert birder.
We spent a few hours at the South Padre Island Birding and Nature Center as well as Sabal Palm Sanctuary, and Laguna Atascosa National Wildlife Refuge. There are so many beautiful and interesting birds to see.
There is also a neighborhood in Brownsville we discovered has flocks of parrots that come around nightly when they get ready to roost.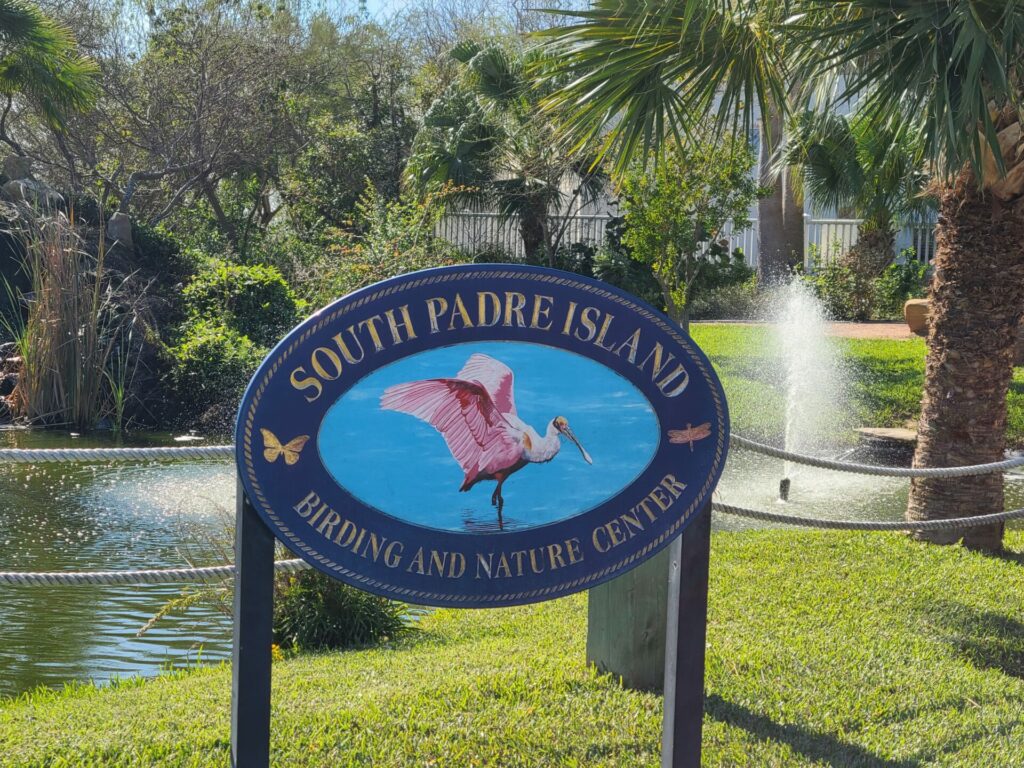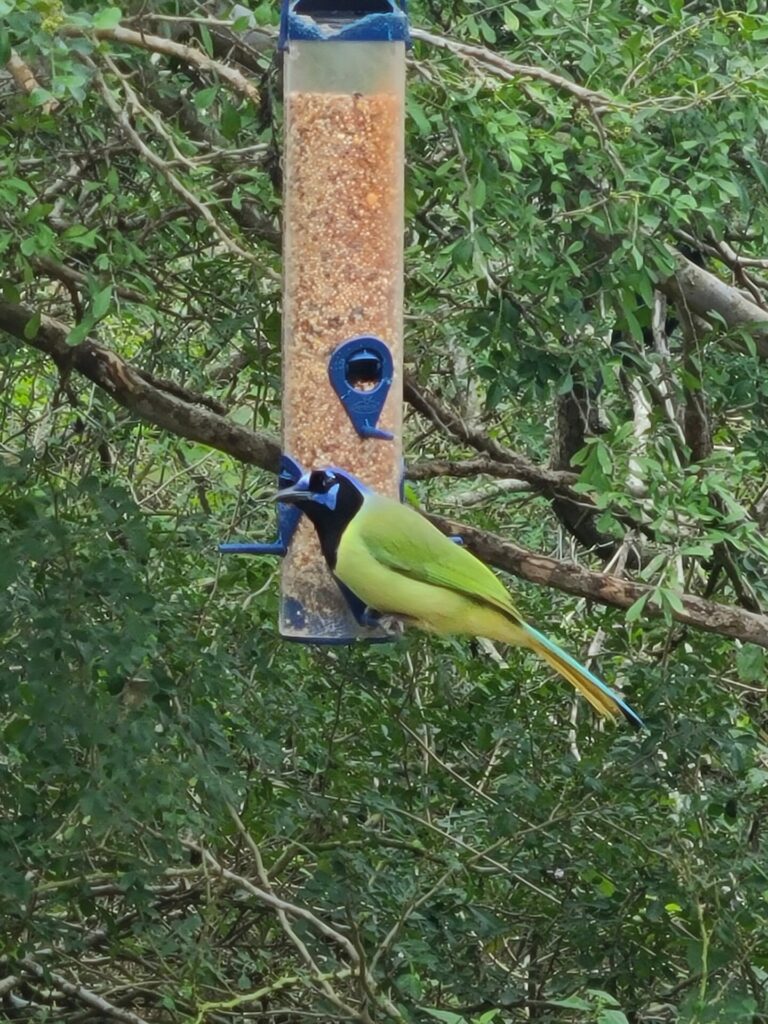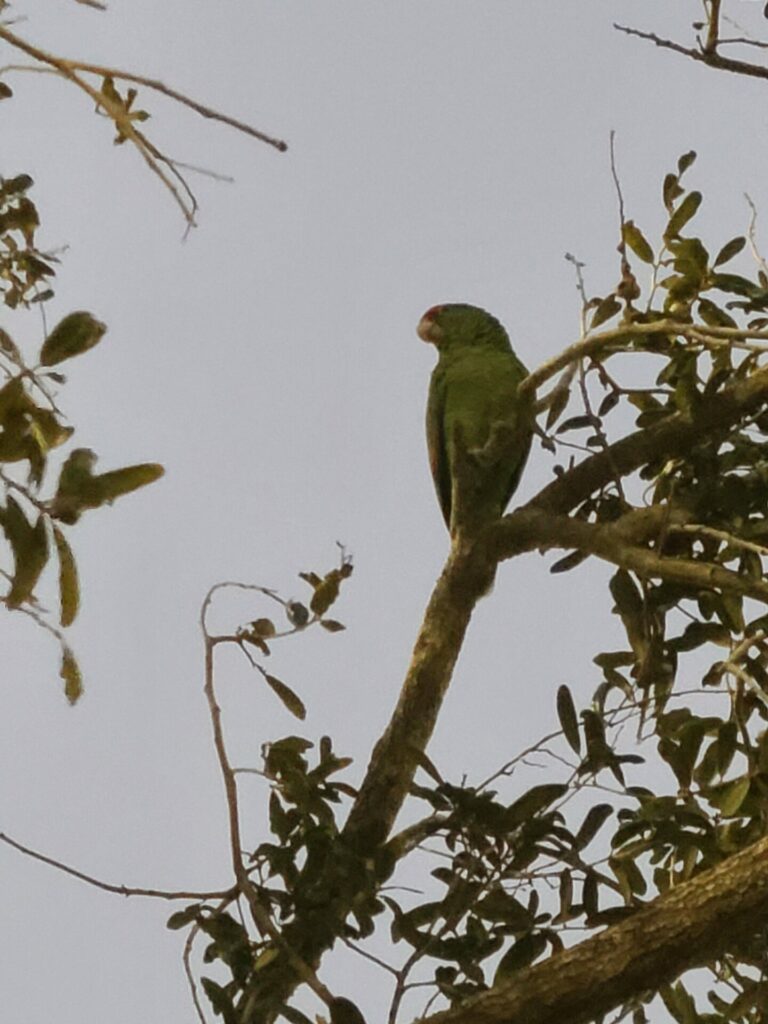 Palo Alto Battlefield National Historical Park
Palo Alto Battlefield National Historical Park is the site of the first major battle of the U.S.-Mexican War.
Visitors can experience a landscape almost as it existed on the day of the battle. The park enjoys the unique distinction of being the only National Park Service unit to interpret the U.S.-Mexican War.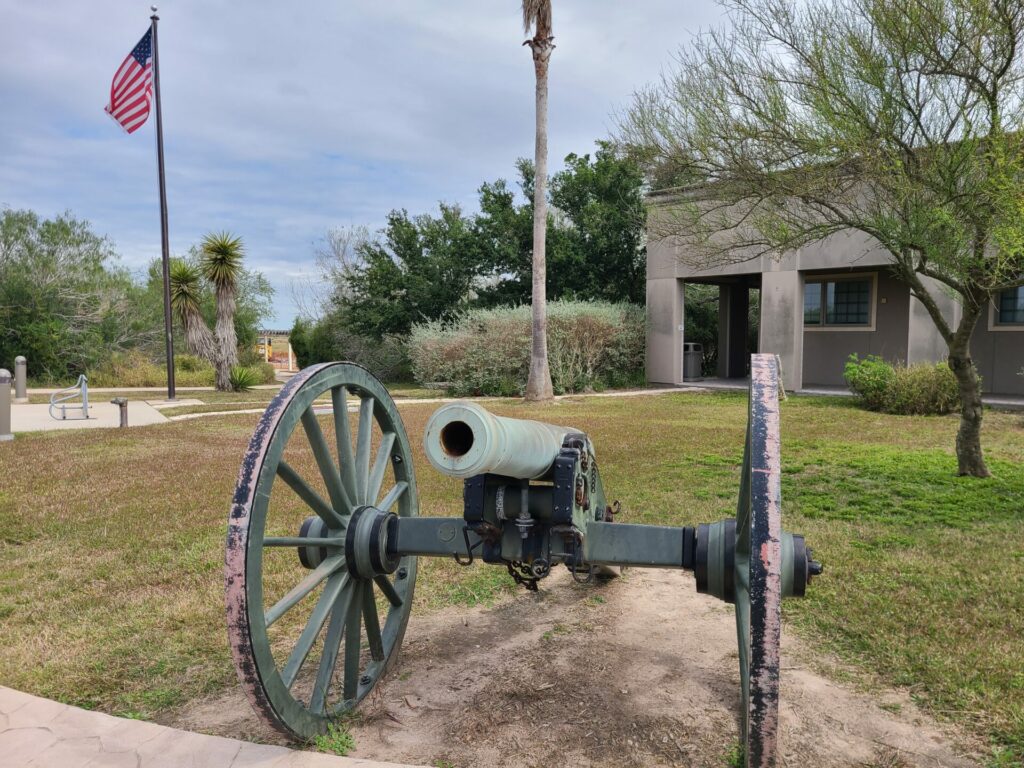 Conclusion
The Rio Grande Valley is a very diverse area with a lot to do. Sunset Palms RV & Mobile Home Park makes a great location for a basecamp to explore all the Rio Grande Valley has to offer.
What interesting places have you been to and can recommend? We're always looking for neat out-of-the-way places to put on our list of must-sees. Thank you for reading our article. If you have any comments or questions we'd love to hear from you below.
If you're looking to build your own home-based business like we have with this webpage, check out Wealthy Affiliate.
Wealthy Affiliate is an all-in-one platform that you can build your whole affiliate marketing business on. It combines training, software, and website hosting into one. This makes the whole process of starting an online business from scratch much easier, especially if you're new to building a website.