On our travels, we always look for neat, out-of-the-way locations. While we were staying near Beaufort, South Carolina we learned that Forrest Gump was filmed in the area. At the Frampton Plantation Visitor Center, we found out there is a Forrest Gump Trail, a cinematic adventure that will transport you to the world of "Forrest Gump"! Beaufort played a pivotal role in the film's production, serving as the backdrop for numerous iconic scenes.
Released in 1994, Forrest Gump starring Tom Hanks is a heartwarming tale of an ordinary man who witnesses extraordinary events. The movie captured the hearts of audiences worldwide and left an indelible mark on the film industry.
This post contains affiliate links. As a participant in Amazon Associates and various affiliate programs, we are compensated when qualifying purchases are made through our referral links at no additional cost to you. Full Disclosure
Set in Greenbow, Alabama, this fictional town serves as Forrest Gump's hometown, where he grows up and begins his extraordinary journey. While Greenbow itself is not a real place, it is depicted as a typical small town in the American South. Beaufort and the surrounding areas do a fine job of this.
Experiencing the Forrest Gump Trail
Ready to hit the road? We've got you covered! Plan your Forrest Gump Trail road trip with ease. The best time to visit Beaufort is during the mild spring or fall seasons, as the weather is perfect for exploration. Don't miss the chance to savor some delectable Southern cuisine in local restaurants and stay at charming bed-and-breakfasts that exude Southern hospitality.
Forrest Gump Trail Map
The trail winds its way through Beaufort and beyond, taking visitors on a journey to key filming locations. At about 150 miles it took us 5 hours to complete the trail. It could take you longer or shorter depending on how much of the trail you do or how much you get sidetracked.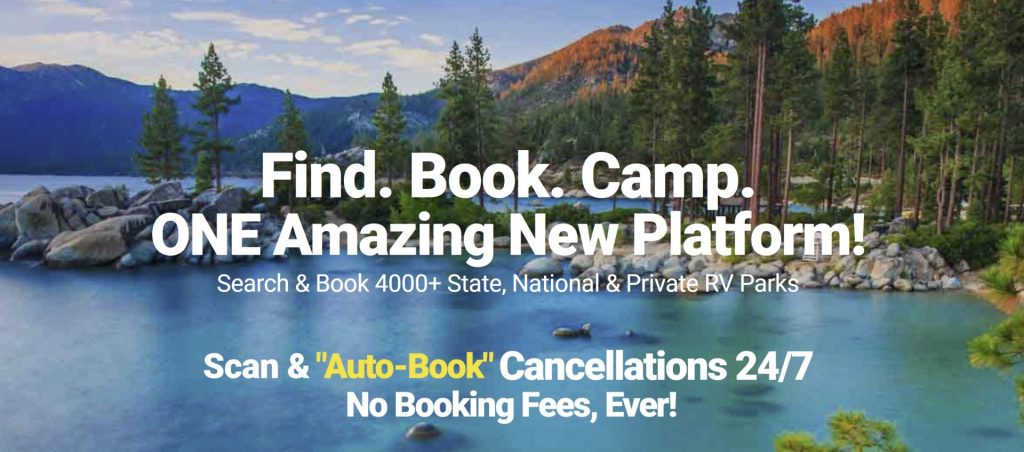 Forrest Gump Trail Stops
Our tour started at the Frampton Plantation Visitor Center
Stoney Creek Independent Presbyterian Chapel (Four Square Baptist Church)
Forrest went to church every Sunday praying and singing for shrimp at "Four Square Baptist Church," he was actually getting spiritual at Stoney Creek Chapel in McPhersonville. McPhersonville was once a summer village for wealthy planters, and in 1833, church members built this chapel for their seasonal worship. It is the only pre-Civil War structure in McPhersonville and is listed on the National Register of Historic Places. The church is located at 155 McPhersonville Rd.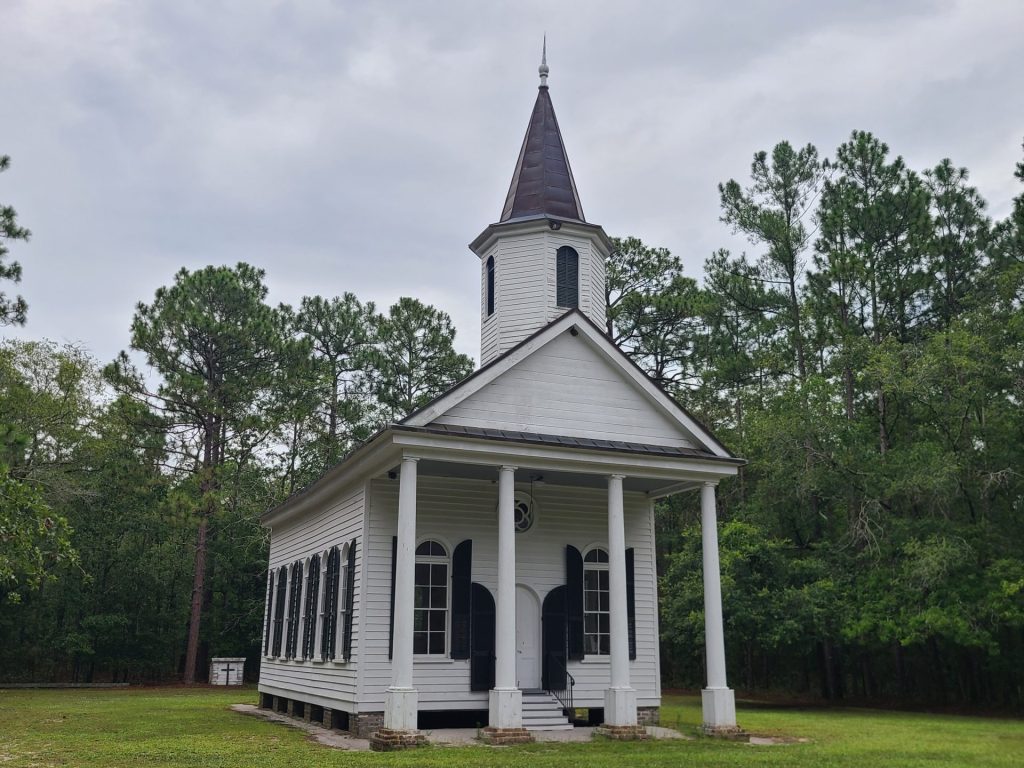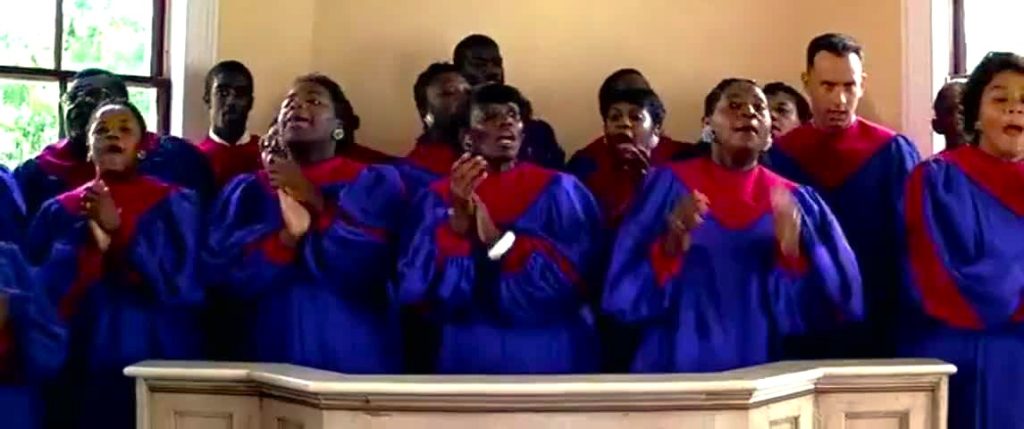 Main Street Varnville, SC (Greenbow, Alabama)
Forrest's fictitious hometown of Greenbow, Alabama was filmed in Varnville, South Carolina on Route 68 approximately 35 miles northwest of Beaufort. When Forrest and his mom walk home after seeing the doctor, they are at the crossroads of Main St. and W. Palmetto Ave. in Varnville.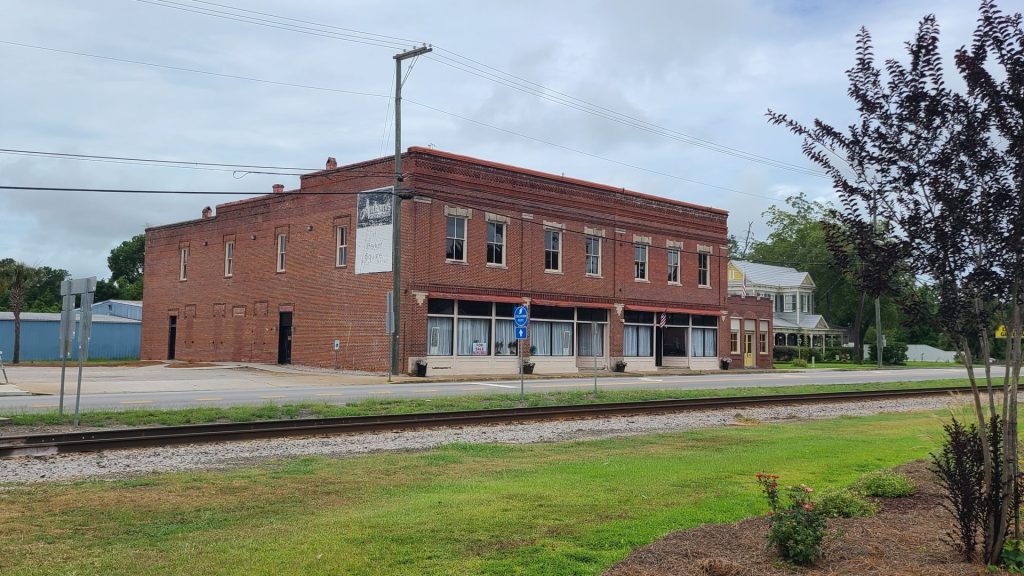 3547 Combahee Rd, Yemassee, SC (Forrest's Home)
Would you like to see where Forrest's house was? Want to know where the classic "Run, Forrest, run!" scene was filmed? You'll find Bluff Plantation in all its lush glory at 3547 Combahee Road in Yemassee, South Carolina.
The Gump boarding house and Jenny's house were both built on Bluff Plantation for the movie. It only took two months to build the Gump house, and only a handful of rooms were finished for filming. Since it was hastily built and not to code, it was dismantled after filming. But you can see the gate and the drive where Forrest runs. This is private property so please be respectful.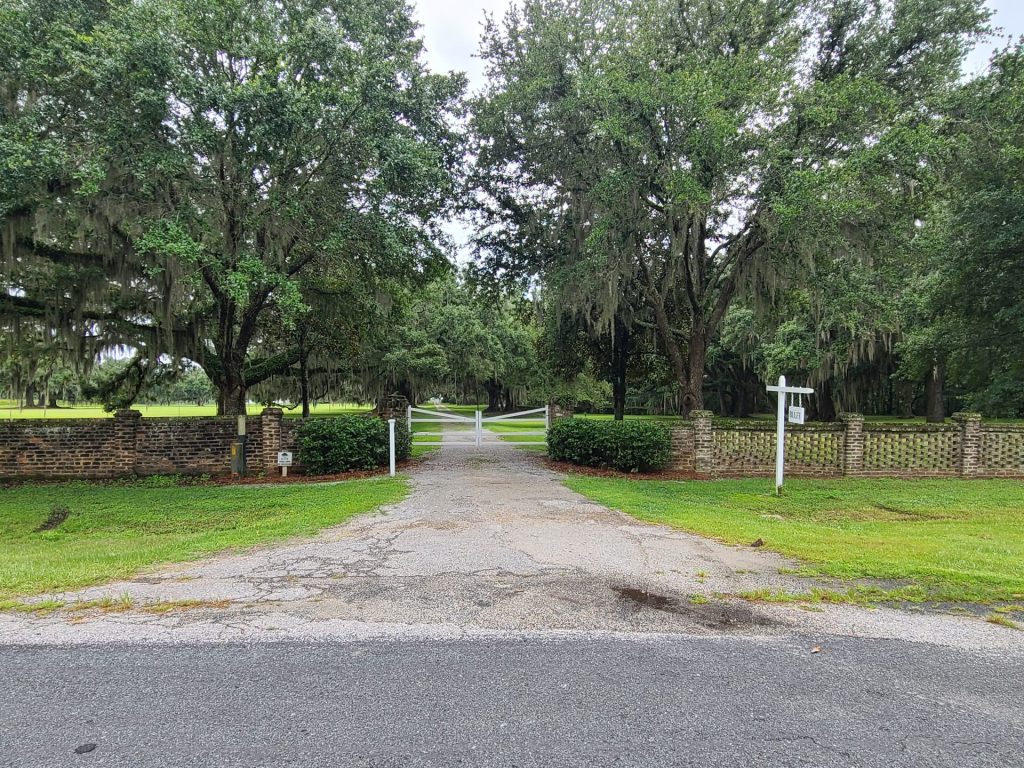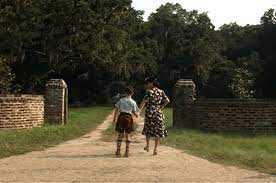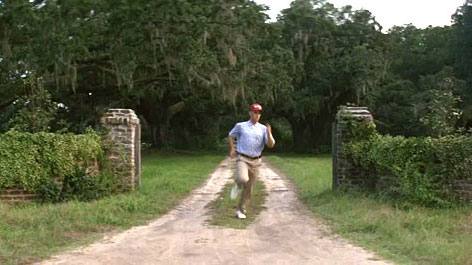 Colleton Civic Center, Walterboro, SC (Greenbow Elementary School)
Greenbow Elementary School, where Forrest discovered and realized just how dedicated his mom was to his education, was Hampton Street Elementary School at the time. It is now Colleton Civic Center. It's located at 494 Hampton Street in Walterboro, South Carolina, north of Beaufort.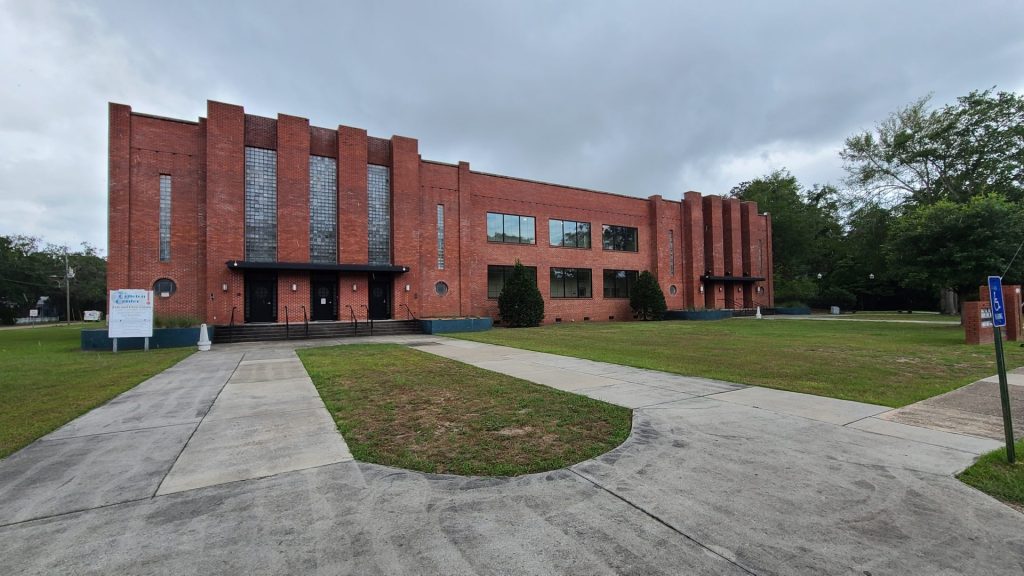 Only internal scenes were shot here so this is a stop I would probably skip if doing this tour again.
USCB Center for the Arts (Gump Medical Center)
The Bayou Le Batre Hospital is the hospital that Forrest donates money to after becoming a successful shrimp boat captain. It is the University of South Carolina's Beaufort Performing Arts Center. Located at 805 Carteret St, Beaufort, it made a great backdrop for the scene with the ribbon cutting for the renaming to Gump Medical Center.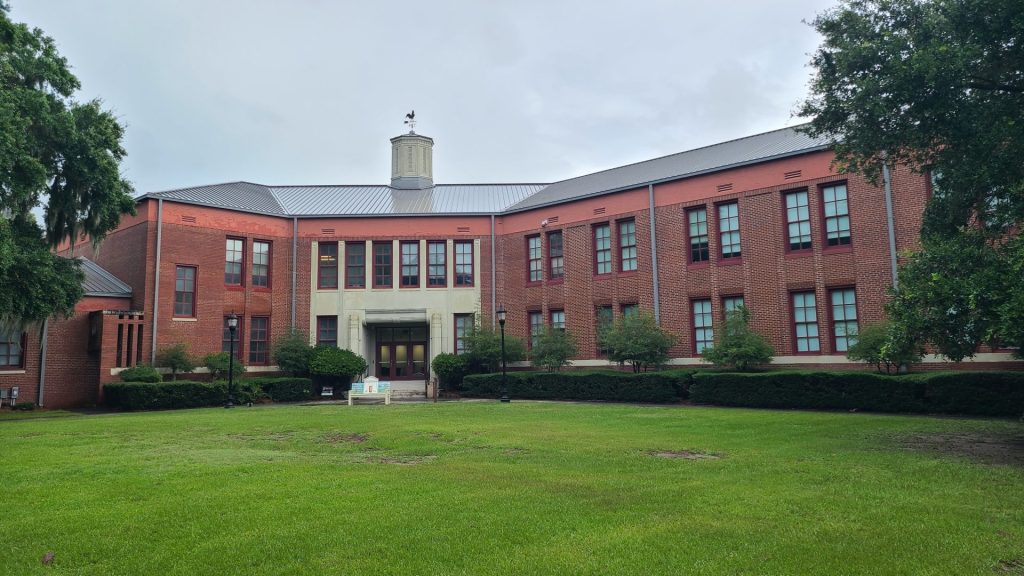 Richard V. Woods Memorial Bridge (Forrest's Running Interview)
A pivotal part of the movie is when Forrest takes Jenny's advice — he decides to run. Does he take a jog around the block? Or even the town? No. Forrest runs from one side of the country to the other, four times. He first runs through downtown Varnville. In the movie, you may have spotted the "Mississippi Welcomes You" sign at Chowan Creek Bridge, which links Lady's Island and St. Helena Island, east of downtown Beaufort.
At Woods Memorial Bridge, TV crews interview Forrest. This is the scene for the running bridge interview with a Mississippi River sign in the background. This is not the mighty Mississippi, but the Beaufort River. This historic swing bridge connects Beaufort to the sea islands. It is one of a handful of swing bridges that still exist in the state. As much as he has inspired the world, everyone still wonders why he would do such a thing. He just wanted to run.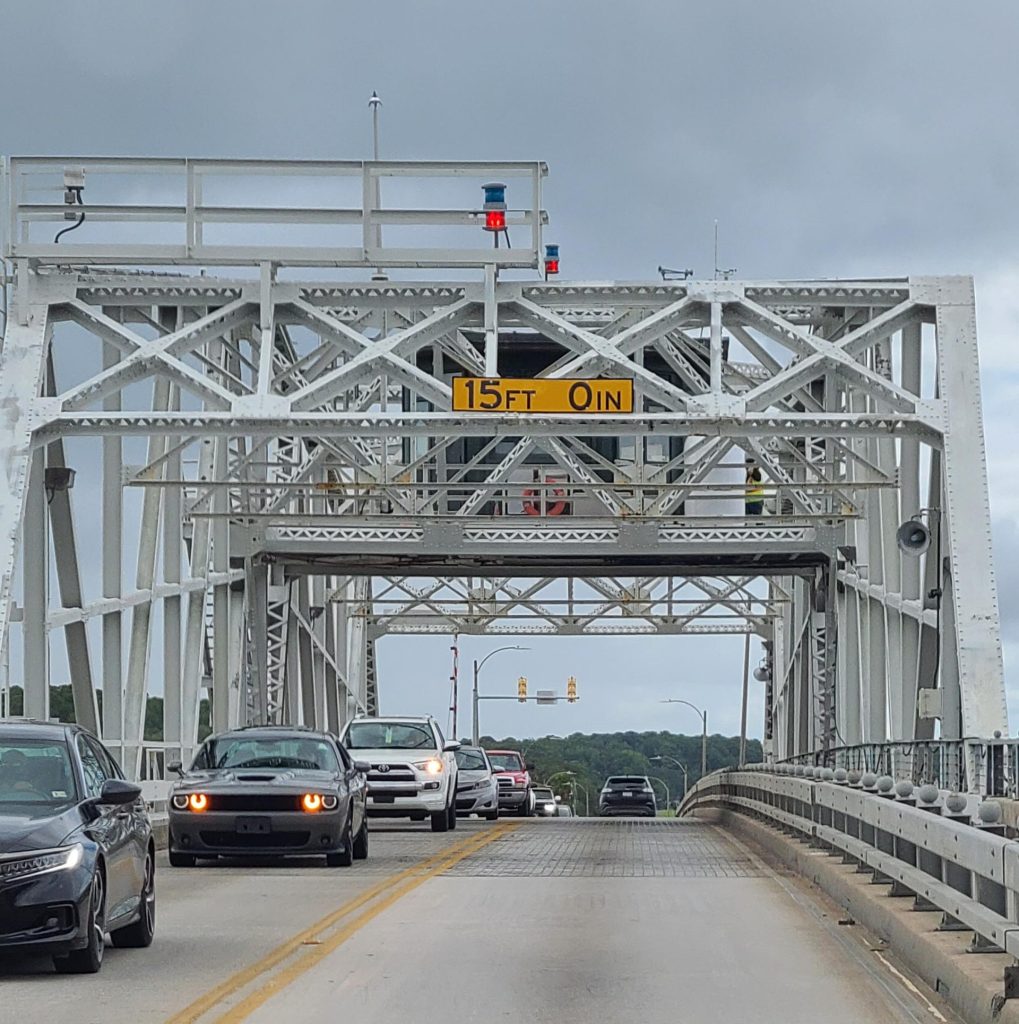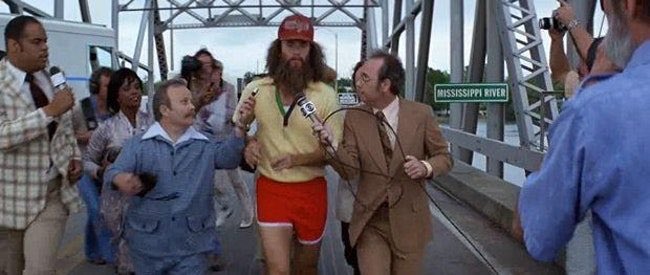 The Run Forrest Run 5k is held here annually.
145 Alston Rd, Beaufort, SC (Bubba's Mom's House)
The back patio is where scenes with Bubba's mom were filmed. This 1,240-square-foot house was built in 1940. Bubba's grave site was constructed in the backyard but removed after filming. This is private property so please be respectful. The water adjacent to the house is Lucy Point Creek. That's where the majority of the shrimp boat scenes were filmed.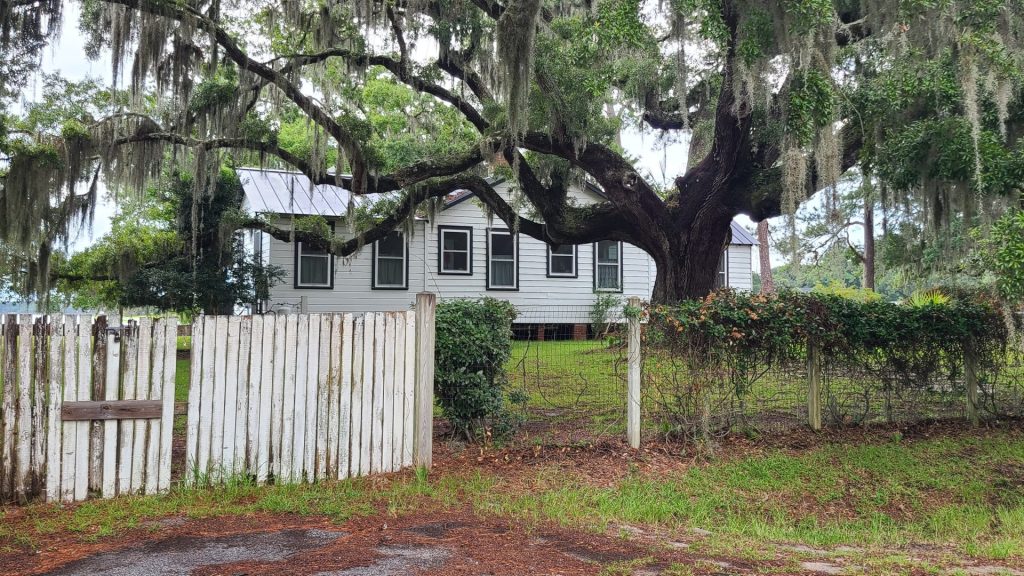 Gay Fish Company (The Shrimp Boat Jenny)
This stop is not on the map above but on the way to Hunting Island is Gay Fish Company. They supplied all the shrimp for the movie, over 6000 lbs worth! Their dock is also where Forrest paints "Jenny" on his boat. The Gay Seafood boat "Miss Hilda" can be seen in the background of that scene.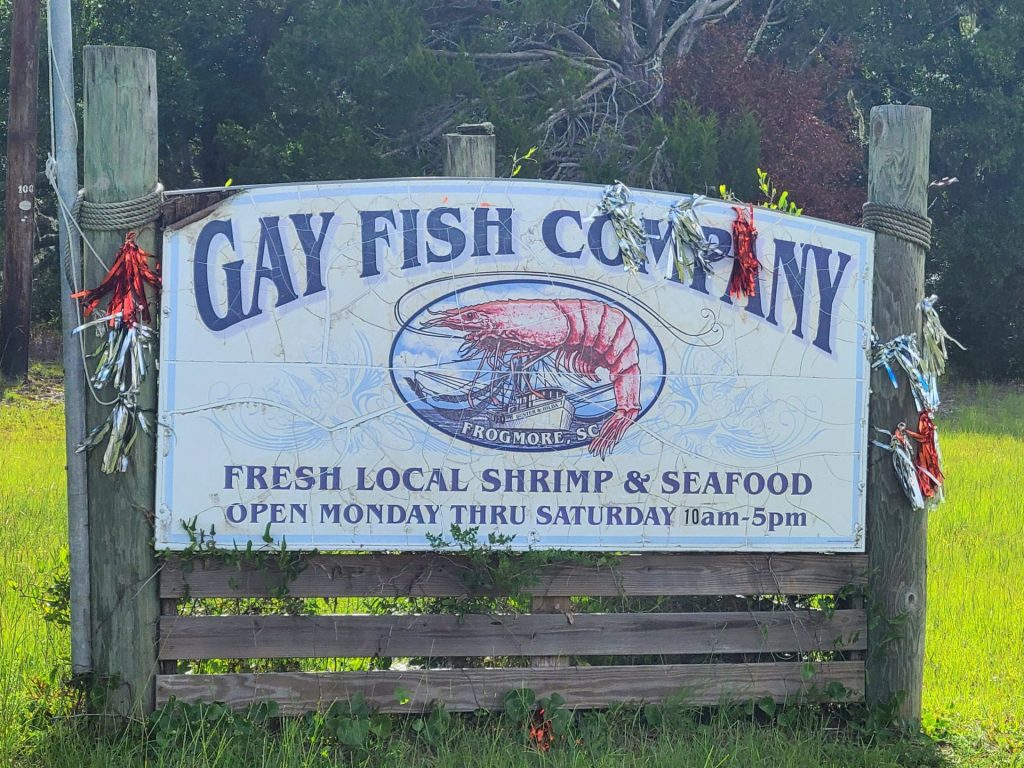 When we visited we talked with Charles Gay and asked about the Miss Hilda, he told us it had caught fire and sank a few years ago.
Hunting and Fripp Islands (Vietnam War Scenes)
Continue down Hwy 21 and venture off the coast of Beaufort if you'd like to explore the areas where Gump first meets Bubba and Lieutenant Dan. Hunting and Fripp Islands served as a backdrop for most of the "Vietnam" war scenes. Some were filmed on the Ocean Creek Golf Course on Fripp, while others were shot around the area on Hunting Island near the marshwalk. Mountains and palm trees were added to the movie using CGI. The spot where Forrest dropped off all of his wounded comrades was along the popular lagoon at Hunting Island State Park.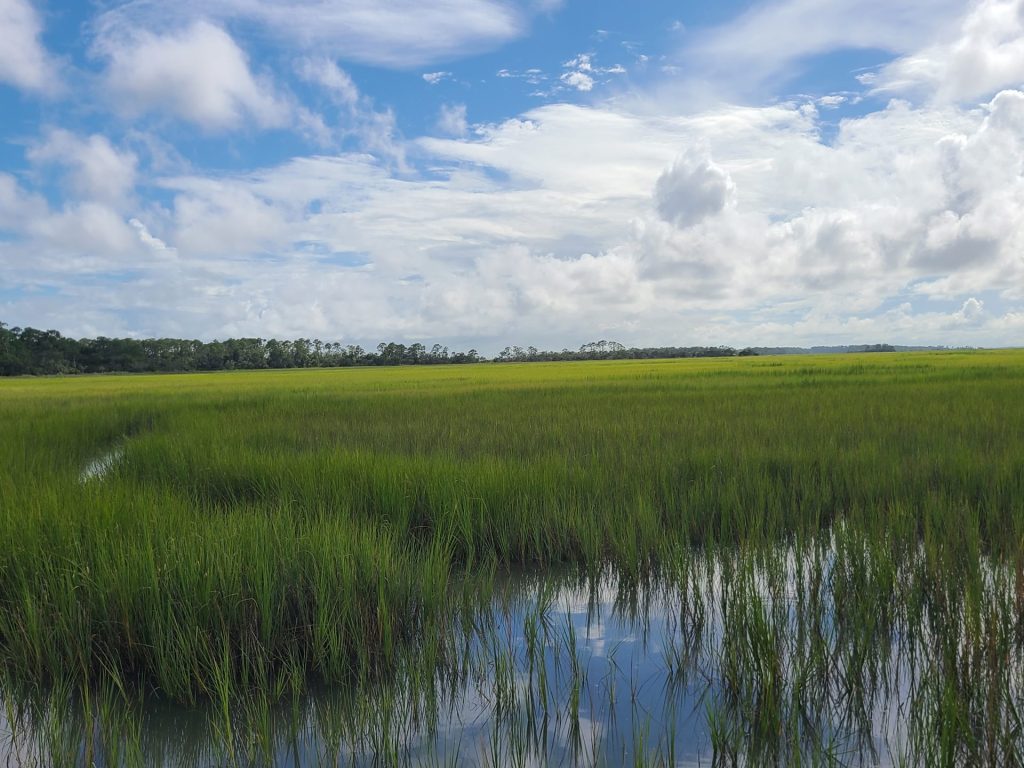 Unfortunately, Fripp Island is totally private so unless you live there or are renting a place to stay there you can't get on the island.
Beyond "Forrest Gump": Exploring Beaufort's Attractions
While the Forrest Gump Trail is undoubtedly the highlight of our trip, Beaufort has much more to offer. Take a break from movie nostalgia and explore the city's historical landmarks, including the stunning St. Helena's Episcopal Church and the impressive Beaufort Arsenal Museum. Delve into the vibrant arts and music scene, or enjoy the natural beauty of nearby Hunting Island State Park.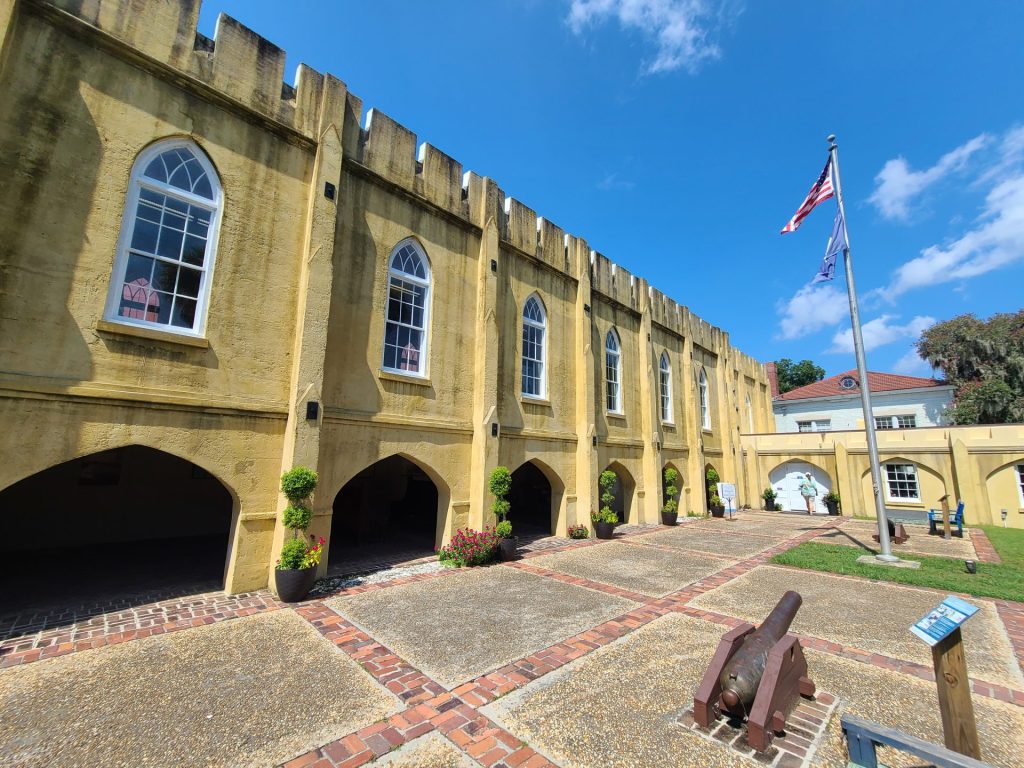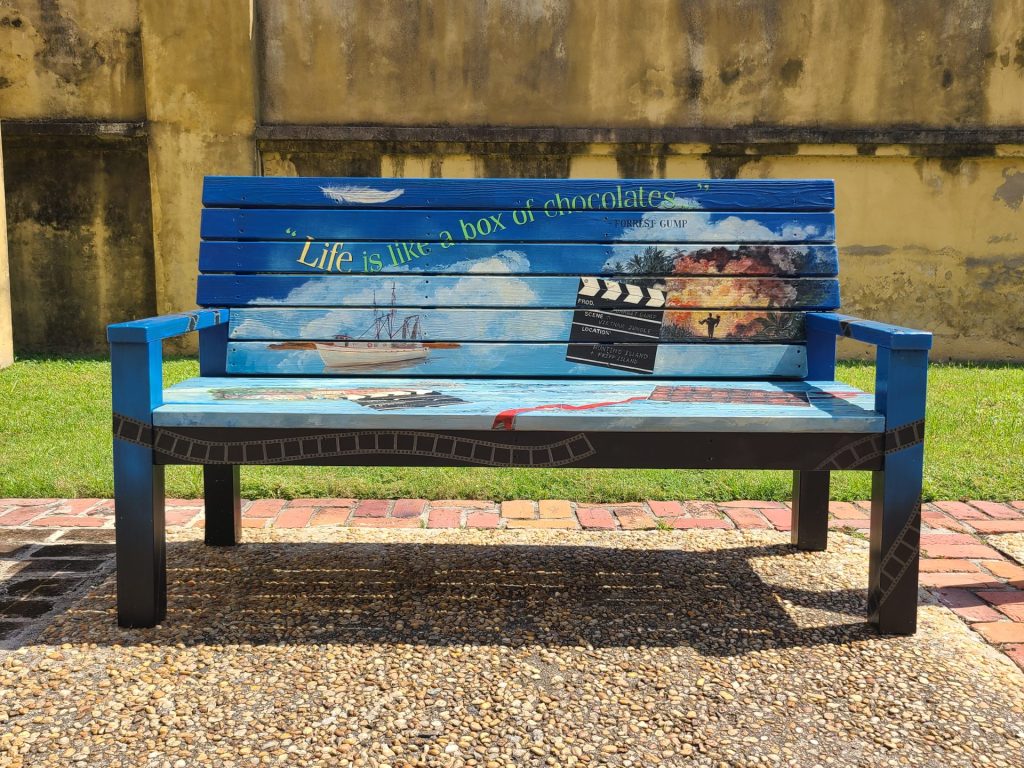 This is not the bench from the movie but thought it was a cute bench. It is located at the Beaufort Visitor Center.
Conclusion
One thing we love finding is "local trails", not trails like hiking trails. These trails are usually a drive around and find particular objects in the town we're visiting. We've done the Loveland, Colorado Hearts Trail, the Florence, Oregon Charm Trail, the South Padre Island Sand Castle Trail, the Cheyenne, Wyoming Big Boot Trail, and now the Forrest Gump Trail.
The thing we love best about doing the trails is they allow you to learn quite a bit and get an in-depth view of the area. We always find places along the routes that we wouldn't have found otherwise.
Our journey through the Forrest Gump Trail in Beaufort, South Carolina, has been nothing short of extraordinary. From reliving movie magic to embracing the city's unique charm, we've experienced the best of both worlds. As you plan your own trip to the Forrest Gump Trail, remember to immerse yourself in the city's rich history. Beaufort's allure goes beyond the silver screen – it's a destination that captivates the heart and souls of all who visit. So, pack your bags and get ready for a film-inspired adventure you'll cherish for a lifetime!
What interesting places can you recommend? We're always looking for neat out-of-the-way experiences to add to our list of places to visit. Thank you for reading our article. If you have any comments or questions we'd love to hear from you below.